So much has changed about TV licences in South Africa from the times when you were only obligated to pay for only actual TV sets to the present times when you users are expected to pay licences on mobile devices, laptops, and other internet-enabled devices through which you can stream or access broadcast contents. The good news, however, is that TV licence payment has never been easier thanks to the different payment options available.
Payment for TV licence is an obligation for domestic households, government departments, institutions, businesses, and TV dealers, among others. It is the only means through which one can get the authorization to legally view one's TV in the country.
Apart from TV, other devices that SABC is trying to include in the payment of the licence fee are:
Laptops
Tablets
IPTV
Internet
Decoders
Set-top boxes
Smartphones
How to Pay TV Licence Online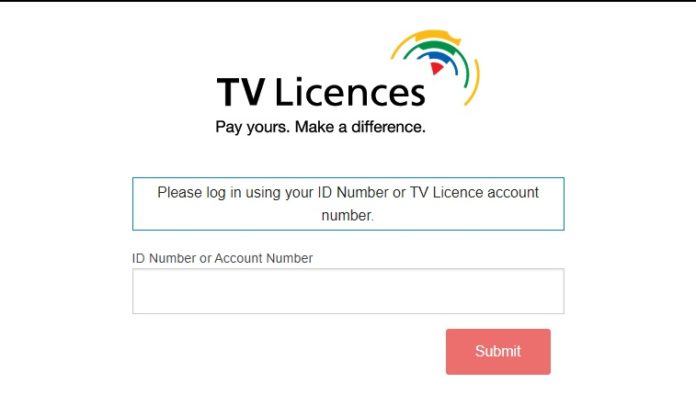 There are various means through which you can pay for your TV licence, but what is probably the easiest is through the online portal. The process for making payment online is straightforward, following the steps below:
Go to SABC TV Licence login page via https://paynow.tvlic.co.za
On the page that opens, simply put in either your ID Number or TV Licence account number in the field provided.
Click on the Submit button and you will be logged in
Select the "Pay Now" option
Enter the amount and then click "Proceed"
Choose the payment method and follow the subsequent prompts
Other TV Licence Payment Methods
While the online method of payment is one of the easiest and most popular means through which you can pay for your TV licence, it is only one of the different ways. There are many other pay points that you can go to when you want to make payment of your licence, including banks, Retailers, Easypay outlets, SABC outlets, as well as branches in all provinces of the country and head office of SABC. Payment to these different places may vary in some ways.
You can use bank ATMs for your TV Licence Payment for the following banks:
Nedbank
ABSA
FNB
Standard Bank
For counter payment, you will be expected to use your TV licence account number as your reference number, using the underlisted account and branch numbers:
ABSA- Account Number: 2840 000 241, Branch No: 632005
FNB- Account Number: 620 094 349 87, Branch No: 250 655
Standard Bank- Account Number: 002 351 234, Branch No: 051 001
Apart from banks and ATMs, SABC has provisions for people to pay at PEP, SPAR, and Ackermans, as well as through the underlisted Retailers:
Incredible Connection
Hi-Fi Corporation
Makro
Game
Dion Wired
JD Group Stores
If you may prefer to pay through Easypay Outlets, you can use any of the following:
Woolworths
Boxer Cash Carry
Shoprite Checkers
Lewis
Pick n Pay Supermarkets, Hypermarkets, and Family Stores nationwide
Foodworld, Saveworld, and Hypersavers (in the Western Cape)
Can I Pay for a TV Licence at the Post Office?
Yes, one can make payment and renewal of TV licence in any post office nearest to you. For you to do this, an applicant will need to walk into any post office with the needed information for your licence payment.
Your information is captured and the payment is processed before it is sent electronically to SABC. This helps in speeding up the transaction. Before deciding to go to any post office, be sure to know the opening time since there are some that open later than others across the country.
Can I Pay For TV Licence with My Credit Card?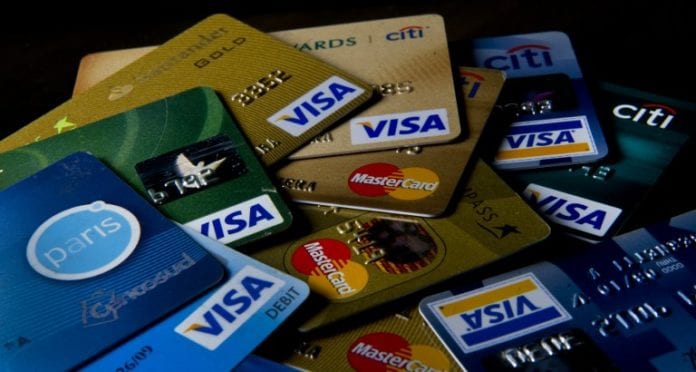 You can make the TV licence payment using your credit card in more ways than one, suffice you have enough funds to take care of the transaction. If you are making your payment through the online method stated above, you can select to make your payment through your credit card. For that, one will be required to put in your accurate credit card information to authorize the transaction.
Apart from that, you can also make use of your credit card by going to your bank's website and select the payment you want to make. It is important to know that based on your bank, the processes may differ slightly. Hence, one will have to follow the prompts and authorize the transaction.
What is the cost of a TV licence?
TV Licence Payment has a slight variation in terms of prices depending on the license one is making use of. As stated, there are six different licences that one can have and each has its own payment differently.
The standard cost for the TV licence is R265.00, which one is expected to pay in full when you are getting the licence for the first time. It is also the same fee that one is expected to pay on renewal for domestic users and businesses. For dealers, one will be expected to pay R265.00 for a display licence, which covers all the TV sets on display, as well as another R265.00 for other TV sets on the premises.
If, on the other hand, you are making use of a concessionary domestic licence, instead of the same R265 as others, it will cost you R74.00. The licence is available only for individuals who are aged or disabled. When one reaches 70 years old and lives in a household with only one's spouse or partner, one can be eligible to get this licence.
Here is a look at the prices of the licence and renewal:
Domestic licence: R265 (R28 per month)
Concessionary domestic: R74
Business licence: R265
Dealer licence: R265
Lessor licence: R265
Mobile television licence: R265
Can You Pay for a TV Licence for a Month?
TV Licence Payment can be flexible for some users, while for others it is not. If you are on a domestic licence, your first payment has to be in full; R265.00. Subsequently, however, you have the choice of spreading your payment to be made every month; R28 per month. Because of the premium for its convenience, you end up paying R336 per year.
The monthly payment is not available for those on the concessionary licence as they are expected to pay the entire fee of R74.00 at a go.
It is important to note, however, that failure to keep up with the monthly payment or forgetting to pay for any month will attract a penalty of 10% percent, with a maximum of 100% penalty if you forget all through the year.
How to Cancel Your TV Licence Payment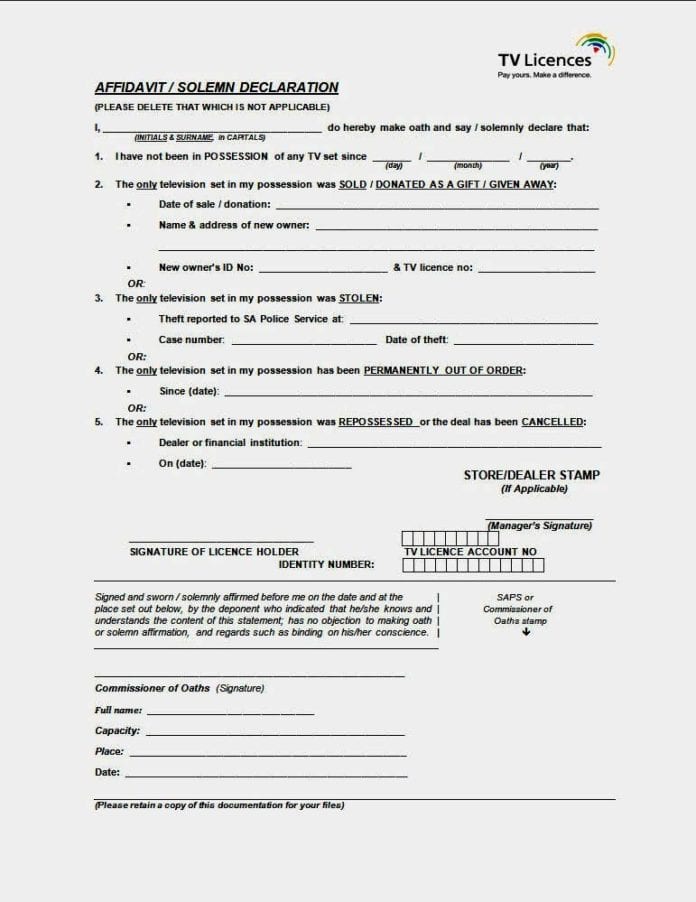 If in a situation that you no longer have a TV set, probably because it has been sold, stolen, or for any other reason, there is a need for you to cancel the licence payment so as prevent any charges or penalty that might follow your non-payment.
One is expected to notify SABC if one's licence is no longer required. To do this, you will be expected to get an affidavit, which will be completed, stating the reason why you no longer need the licence, and it should be canceled. The affidavit will need to be signed before the commissioner of oaths before you can send it to SABC.
Before you can go ahead with the cancellation process of the licence, it is important to make sure you do not have any outstanding payments to make as regards the licence because the TV licence can only be canceled when all outstanding payments have been made in full. Also, ensure that you don't hope to get a replacement any time soon before going ahead with the cancellation process.
Some reasons that can lead to cancellation of TV licence may include the following:
You have gifted the TV set or sold it out
The TV set has been stolen or destroyed by any means
It is no longer working and you have no intention of replacing it
You have stopped your business (in the case of business licence)
You have migrated to a new place.
Note: While you can gift your TV or sell it, it is important to know that your TV licence cannot be transferred to someone else.
TV Licence Payment Is An Obligation In South Africa
As stated by the Broadcasting Act, No 4 of 1999, as amended, every individual or entity that possesses or owns a TV set is required to get a licence. The available licenses are six in number; a domestic licence (for households and/or individuals), concessionary domestic licence, business licence (including government departments) dealer licence (businesses selling TV sets), the lessor (renting out television sets), and mobile licence.
The moment you purchase a TV in South Africa, one is also requested to get a TV license except when you are living in a household that already has a licence. Based on the regulations, you need this licence once you have a TV, without minding whether you are making use of the TV or not. The only time you are allowed to have a TV without a licence is when the signal or receiver of such has been taken off or removed.
The licence is expected to be paid annually depending on when you make your first payment in advance. The validity period is stated on the licence, and one has to renew before it finally expires. There is a sentence of fine, prison term, or both when you default payment or when the regulations are breached.
From government departments to businesses, homes, charities, and even religious bodies, the law mandates everyone and every organization, institution, and body to pay for the licence except for public schools.