Tying the knot more than once has become a regular part of life. Menzi Ngubane belongs to the class o South African public figures who have gone through the cycle of marriage twice. His first marital relationship with his first known love couldn't stand the test of time, leading to their breakup. He would try marriage out for the second time; this time with his long-term friend who impacted so much in his life during their 'friendship' days.
Judging from what the public has seen so far, Menzi Ngubane is in a happy and thriving marital relationship. Though he doesn't often speak much about his family life within the public space, he has never shied away from letting the world know how amazing his family is and how lucky he is to have his precious wife in his life.
Menzi Ngubane's First Marriage Was To Lerato Sedibe
Lerato Sedibe is best known as the former wife of South African actor, Menzi Ngubane. She owes her rise to prominence to her former husband, as she was generally unknown to the public before their marriage. Over the years, Lerato has kept the public in the dark on matters about her personal life and background. This explains why there is no available information about her family, background, education, and life before fame.
Neither Ngubane nor Sedibe has come out to explicitly mention the main reason they called off their marital relationship. However, in one of the interviews Lerato granted some time in 2014, she did mention some of the challenges she faced in their marriage. Some people believe these challenges could have led or at least contributed to their divorce, even though Lerato did not say so.
The actor's ex-wife claimed that he had an arousal problem and also added that she did her best to help his condition. Lerato admitted that she knew of Menzi's problem way before they got married and that she didn't entirely have a problem with it because she loved the actor. She, however, confessed that their relationship took a turn after the actor was diagnosed with organ failure in 2011.
Sedibe also revealed that she found out that her husband was a sangoma while they were still together. According to her, Ngubane never mentioned it to her, which is the reason she was shocked, coupled with the fact that he was raised in a Christian home. Sedibe claimed that she realized this after she found a muthi (traditional medicine) in their house.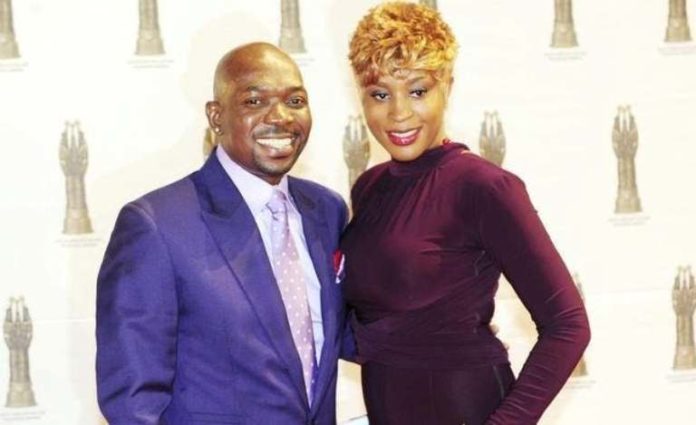 The couple's divorce process was secretly finalized in 2013. It was void of drama and done without any form of media coverage. The public only got to know about it in 2014 while Ngubane was talking about his health in an interview with Drum Magazine. He also revealed that it was Sedibe that initiated the divorce process.
The Two Spent Five Years Together
Actor Menzi and his wife Lerato Sedibele only spent five years together as husband and wife. Going by available information, it seems the couple tied the knot around 2008 or 2009. The specific year they got married, as well as their marriage location is still under the radar.
The couple's five-year marriage did not produce any offspring. It is not known if it was their decision not to have kids or that they had a difficult time trying to start a family. The actor does not have a child from a previous relationship, but Sedibele has a daughter from one of her past relationships, whom Menzi took in as his own child.
His Second Nuptial Eventually Put His Marital Woes To Rest
Tying the knot for the second time was one of the best decisions Menzi admitted he ever made in his life. This great and bold move didn't only make him believe in true love, but it was also the beginning of a great turnaround in his then-waning career and personal life.
Since the actor found love again, he has been a different man. His health has since improved, and his career has bounced back. Following his failed marriage to Lerato, the actor went in search of love again. He ended up finding one of the most amazing women in the world – Sikelelo Sishuba.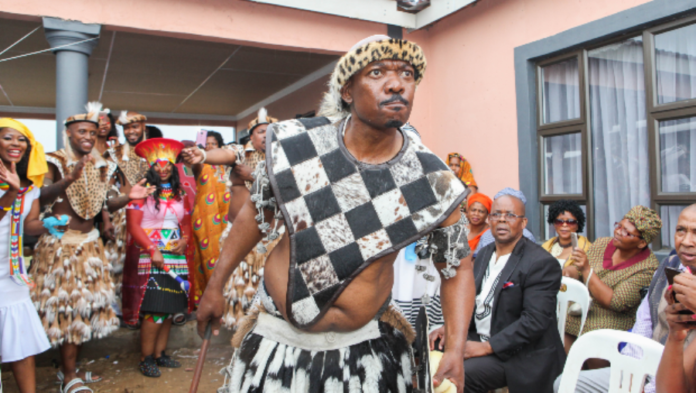 Ever since the two started living together, the actor has been a happy man. He often showers love and praises on his wife. He doesn't shy away from professing his love for her. Ngubane often describes Sikelelo as his 'rock' and 'diamond'.
Menzi Ngubane And Sikelelo Sishuba Were Longtime Friends Before Their Marriage
Menzi and his second wife met for the first time in 2004 while Sishuba was working as a receptionist at the SABC. For the actor, it was love at first sight; he fell instantly in love with her and told her how beautiful she was on that day.
Sadly, the two couldn't take their friendship to the next level due to Ngubane's marriage to Lerato. Sikelelo found out about their marriage in the newspaper and was heartbroken because the actor had denied getting married to anyone at that time.
The two reconciled after the actor and his first wife divorced. It took Sikelelo one year to finally accept the actor back into her life. Menzi proposed to her one year and eight months later and paid lobola in August 2015.
The Actor Is Apparently Happier In His Second Marriage
After learning that people accused Sikelelo of putting a love potion in his food, Menzi Ngubane came out and defended his wife. He rubbished the allegation and admitted that he was the one who decided to love his wife the way he does.
He described her as a respectful and God-fearing woman who has been on his side right from his dark days. When the actor was diagnosed with kidney failure in 2011, Sikelelo was one of those who stood by him and helped him pull through. Also, when Menzi was dismissed from Generations alongside 15 of his colleagues for a pay dispute, she was there for him for the 6 months he was jobless.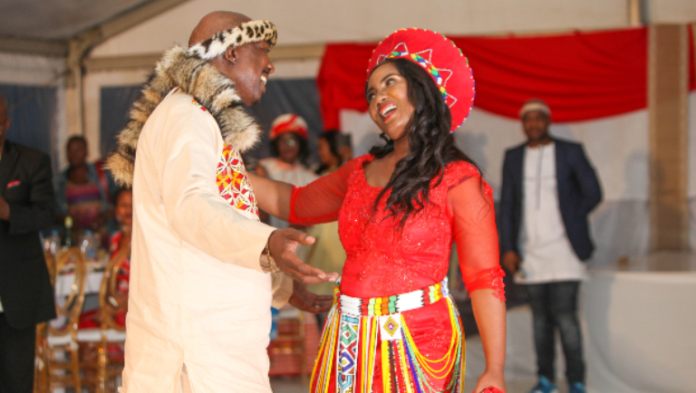 Menzi loves to spoil his wife. Among other things, he has surprised his wife with exotic rides (a C180 Coupe and Mercedes-Benz CLA) and high-end shoes and bags. The couple is apparently enjoying their marriage, and the actor appears to be happier in his second marriage.
Menzi Ngubane Has No Child With His Second Wife Yet
Menzi Ngubane and his second wife are yet to give birth to their own children. However, the former Generations star and his wife are raising two daughters who are products of Sikelelo's past relationship. Their names are Siya (born 1998) and Ziyanda (born 2009).
Menzi is a doting and caring father. If there is one thing he does very well, it is teaching his girls to have high standards when it comes to people of the opposite gender. The actor often takes them to beautiful places like Durban, Sun City, and Cape Town so that they won't be distracted by any boy.
What's Menzi Ngubane's Relationship With Aisha?
Aisha is Lerato Sedibe's daughter who Menzi Ngubane took in as his own daughter after his marriage to her mother. She is a product of Lerato's previous relationship and not Ngubane's biological daughter.
Presently, the actor and Lerato's daughter do not live under the same roof neither do they talk about each other in public. This makes it a bit difficult to tell what their relationship looks like. Menzi Ngubane recently trended on social media after a fake Facebook account reported that his daughter Aisha delivered a baby.
In response, the actor denied being the father of Aisha and the grandfather of the baby. He made it clear that he has separated from Aisha's mother and that he is happy with his marriage.