South African businesswoman and club owner Shauwn Mkhize and former health minister Dr. Zweli Mkhize could be related, but none of them has mentioned if they have family ties. Many believe Dr. Zweli could be the socialite's paternal uncle or cousin. 
Shauwn and Dr. Zweli are public figures and successful people in their own rights. Both have made their marks in their respective endeavors for years and have also had their fair share of public drama, controversies, and scandals.
Rumour that Shauwn Mkhize and Dr. Zweli are Related Started Making the Rounds in May 2022
In May 2022, South African socialite, businesswoman, and club owner Shauwn Mkhize posted photos of herself, Dr. Zweli, his son Dedani Mkhize, and several other people on Instagram, revealing how she took it upon herself as "a big sister" to make peace between "her father" Dr. Zweli and "her little brother" Dedani. The politician had been estranged from his son for years.
The social media post immediately triggered a great deal of interest among the public, with many insinuating that the socialite could be Dr. Zweli's daughter. One of the major reasons people think the two are related is because they bear the same surname.
Prior to Shauwn's Instagram post, she had never been seen together with Dr. Zweli at public functions. However, she was a guest at Dedani's wedding, which she also posted on social media, which got many people thinking about their family ties.
A Look at Shauwn and Dr. Zweli's Respective Families and Background
Shauwn's biological father was Amos Mos Mtuno, while her mother was the South African anti-apartheid activist and women's movement leader Florence Grace Mkhize. The two got married in the 1950s, while Dr. Zweli was born on 2nd February 1956.
While the veteran politician hails from Willowfontein on the outskirts of Pietermaritzburg in what is now KwaZulu-Natal province, Shauwn was born and raised in the village of Umbumbulu in KwaZulu-Natal by her mother. Apparently, the two are from the same province.
Dr. Zweli's wife is none other than May Mashego, a successful South African businesswoman who made headlines in 2006 after she allegedly influenced an R11.8 million loan from the state-owned Ithala Development Finance Corporation with which she bought a farm.
Shauwn's biological mother, Florence Mkhize, was a well-known politician and anti-apartheid activist. She died of congestive heart (cardiac) failure on the 10th of July 1999. Also, Dr. Zweli has three children whose names are Naledi, Nokulinda, and Dedani, while Shauwn has three siblings named Mandla (brother), Thulani (brother), and Khosi (sister).
Apparently, Dr. Zweli and May Mashego are not Shauwn's biological parents.
How is Shauwn Mkhize Related to the Elder Statesman?
Neither Shauwn nor Dr. Zweli has publicly disclosed if they are related in any way. Although both of them share the same surname, we can establish that Dr. Zweli is not Shauwn's biological father, as widely insinuated by some people.
Although the socialite made people believe that Dr. Zweli is her father after she referred to him as "her father" and his son Dedani as her "little brother" in her Instagram post. In reality, her biological father was the late Amos Mos Mtuno.
Who is Dr. Zweli Mkhize?
Born Zwelini Lawrence Mkhize, the Williowfontein-born elder statesman, is a medical doctor and one of the top political figures in the country. He served as the Minister of Health from May 2019 until August 5, 2021, when he resigned.
The father of three rose to national prominence in the year 2012 when he was elected national Treasurer-General of the African National Congress at the party's 53rd National Conference.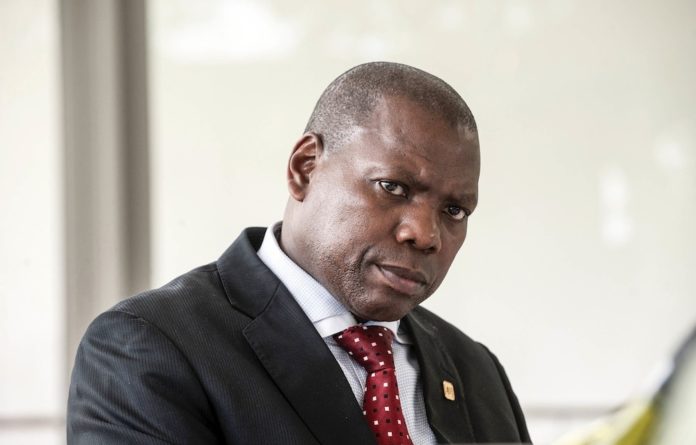 Dr. Mkhize, a former anti-apartheid activist in Umkhonto we Sizwe, was a Member of the Executive Council in the provincial government between 1994 and 2004, after which he emerged as the provincial chairperson of the African National Congress (ANC) in 2008.
Besides business and being a socialite, Shauwn Mkhize is a reality show star, philanthropist, and the owner of the local football club, AM Royals.