Trevor Manuel is a South African politician known for serving his nation in the capacity of Minister of Finance during the leaderships of Nelson Mandela, Thabo Mbeki and Kgalema Motlanthe. 
South Africa has produced a huge number of great men and women who have been highly esteemed and highly regarded for the different roles they've played in different walks of life over the years. One of the greatest men alive today is Trevor Andrew Manuel who served as as a Finance Minister for almost 13 years at a stretch after which he became a Minister in the Presidency for the National Planning Commission. There are many things about Manuel that lots of South Africans do not know and we want to shed some light on some of them.
The Early Life of Trevor Manuel, His Love, And Family Life
Born 31 January 1956 in Kensington Cape Town, Trevor Andrew Manuel has remained as one of the most respected politicians in the country. Because he was born of parents with mixed race, the man was regarded as a Cape Coloured.
It was in Cape Town that he was brought up by his garment factory working mother (Philma van Söhnen) and his draughtsman father, Abraham James Manuel. Unfortunately, he lost his father when he was only 13, in 1969 and since then, it was his mother that continued to take care of him and his other siblings.
Growing up in a South Africa that was defined by apartheid, he later found himself in the fight for the freedom of the country alongside many others including Nelson Mandela. As a result of this, Trevor Manuel got arrested and was jailed at Victor Verster prison in Paarl.
Trevor Manuel s a married man who has tied the knot twice thus far. His first marriage was as far back as 1985 to Lynne Matthews. In the early years of their marriage when South Africa was still under the grunts of the apartheid regime, Lynn was forced to suffer the fate of many other women whose husbands were locked for years as a result of the fight for South Africa's freedom. There was a time that for a year, he was unable to touch any member of his family including his young wife.
More than a decade after their marriage, Manuel and Lynne got separated in 2001. Unable to fix things between them, they finally ended their marriage in divorce in 2007. Since then, not so much has been heard of Lynne Matthews.
Their union was blessed with three children; Govan Manuel who was born in 1986, Pallo Manuel born in 1989, and Jaime Manuel who was born in 1992.
Following the end of his marriage, Trevor Manuel started yet another relationship with Maria Ramos who he got married to in 2008. Ramos is also a famous figure in South Africa having held some important positions including as the CEO of Transnet Limited after which she became the CEO of Absa Group Limited. She is a banker and businesswoman also. While the marriage was the second for Trevor, there is no record to show if Maria Ramos was previously married despite being in her mid ages.
Manuel Got His Education in South Africa and The United States
For his educational qualifications, the man attended the Harold Cressy High School for his secondary education, before proceeding to the Cape Peninsula University of Technology. He also has Peninsula Technikon. He has been awarded Honorary Doctorate degrees from Rhodes University, University of KwaZulu-Natal, University of the Western Cape, and the University of South Africa.
Thanks to his qualification and his competence, the man has overseen many offices acting as a board member of the African Development Bank, Development Bank of Southern Africa, and the World Bank. He has been a Member of Parliament under the ANC since 1999 while holding other offices.
The institutions he has attended are:
Harold Cressy High School- Secondary Education
Cape Peninsula University (Peninsula Technikon) – National Diploma in Civil and Structural Engineering
Stanford University, USA- Executive Management Programme
Details Of His Financial Prowess and Net Worth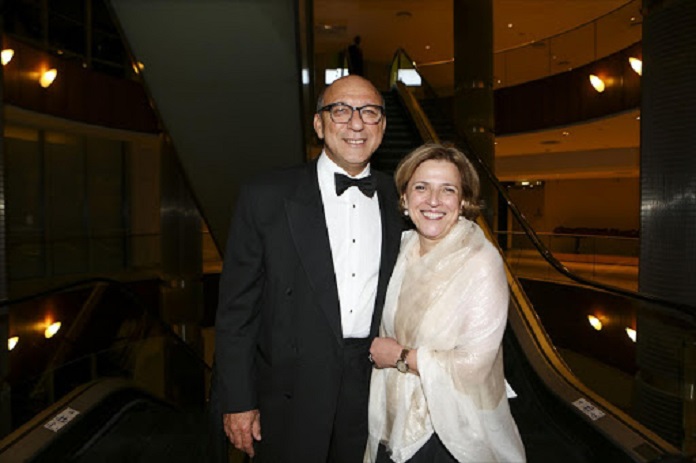 Trevor Manuel has risen to the top of his career in South Africa. He has recorded successes in both his business career as well as his political career. Thanks to all these, he has accumulated an overwhelming fortune, although his net worth has not been revealed yet.
In 2019, the EFF accused the former finance minister of corruption. He dragged the party to court over claims of defamation. The party was found guilty and ordered to pay him R500,000 and also take care of his legal fees. This, however, was not added to his fortune as he revealed that he would give out the money to charity.
His wife,  Maria Ramos is also a financial powerhouse just like Trevor. She is one of the most powerful women in South Africa and has been recognized among the most powerful women in business by important publications such as Fortune magazine and Sunday Times.
In the same light as her husband, the net worth of Ramos is not yet known, but it is a fact that they are one of the very few power couples in South Africa.
Here are Some Facts you should know about Trevor Manuel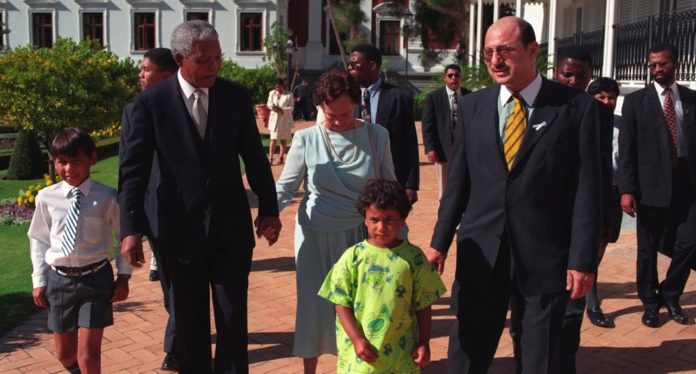 1. Political Inclinations
He began politics in his early days with the view to join the fight against apartheid in South Africa. He served as a Minister in the Presidency of his country with a special portfolio in the National Planning Commission. Trevor has been serving in this political capacity since 2009. He has served many great African leaders including Nelson Mandela, Kgalema Motlanthe, and Thabo Mbeki as the nation's Finance minister. This positions him as the longest-serving finance minister in South Africa from 1996 to 2009. Trevor was commissioned by the Former President, Jacob Zuma to head the National Planning Commission and help develop the country after spending some time managing the nation's finance portfolio.
2. His Background is Simple
Trevor Manuel enjoyed a simple or ordinary childhood albeit the turbulent apartheid era. His mother worked in the garment factory while his father was a draughtsman. He has a bit of Portuguese blood with his Portuguese great-grandfather immigrant. Trevor graduated with a Civil and Structural Engineering degree but read law while in detention.
3. Detention Phase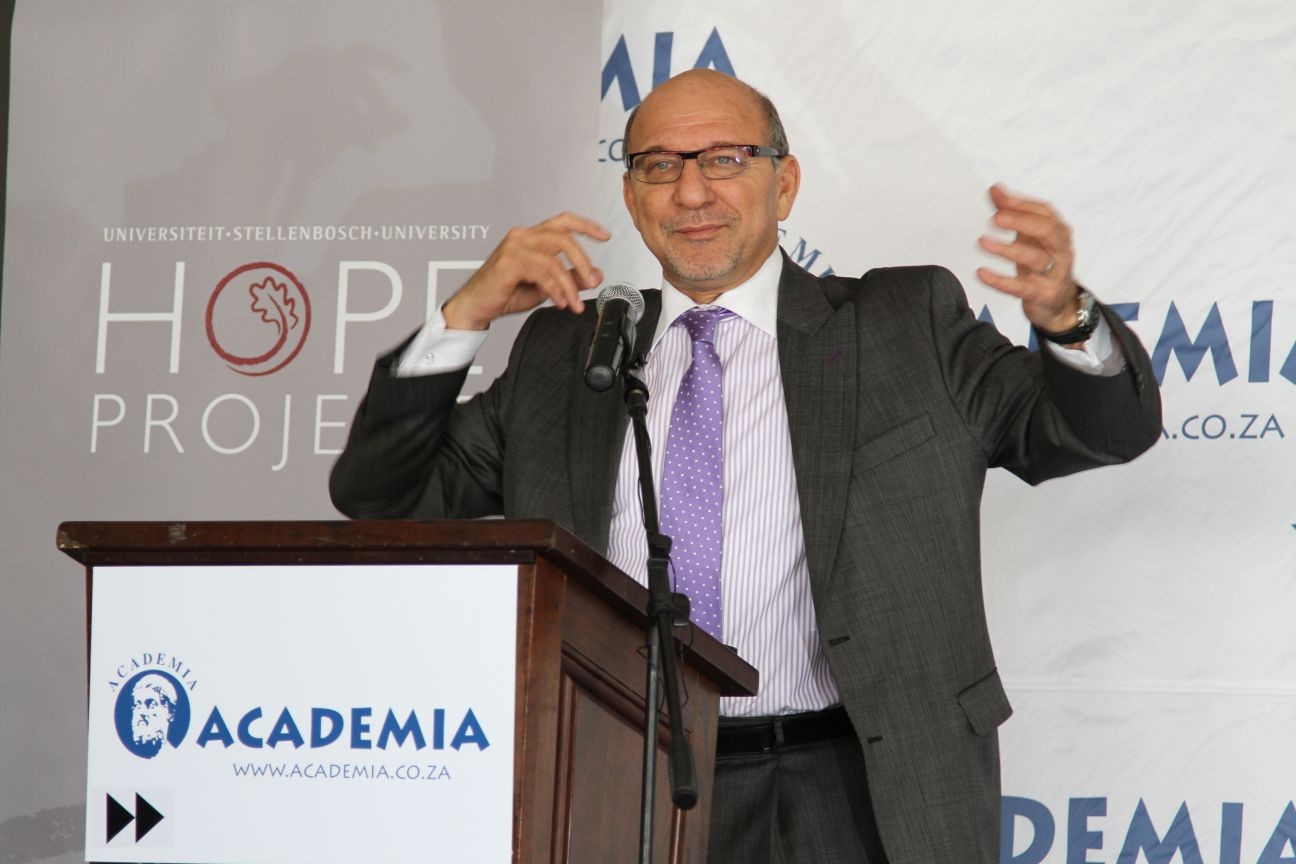 Trevor became a public figure as the General Secretary of Cape Areas Housing Action committee; he was also a National Executive member in the United Democratic Front party where he was detained and banned between 1985 and 1990.
4. Political Career Climb
With the recognition of the African National Congress, Trevor was appointed its publicity secretary at the party's first regional conference held in 1990, before being promoted to the National Executive Committee and then the ANC Member of Parliament.
He was appointed as Minister of Trade and Finance by President Nelson Mandela in 1994 before moving up to secure the Minister of Finance post.
5. Global Recognition
Trevor Manuel was recognized as the 1994 Global Leader for Tomorrow by the World Economic Forum with numerous international awards for his achievements. He is regarded as one of South Africa's most competent ministers with an acclaimed recognition on his contributions to the nation. Trevor was also appointed the chairperson of the International Monetary Fund Governance Reform council in 2008.
6. National Development Role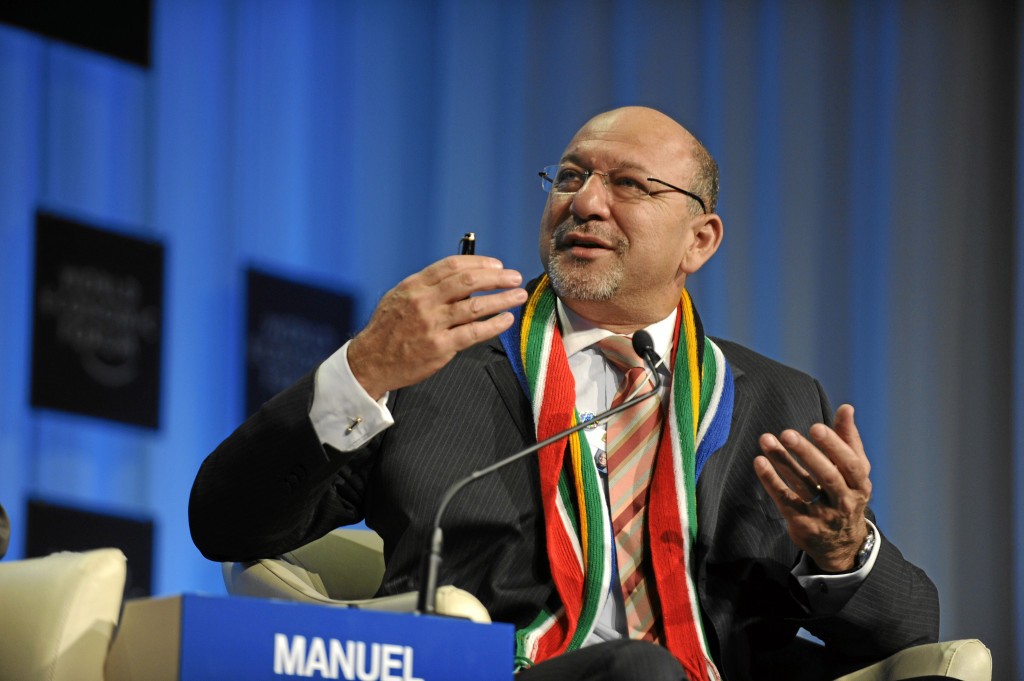 Trevor was responsible for the nation's first budget surplus announced in 2007 with obvious prosperity in the country. A wider tax base allows the country to enjoy more developments in housing, education, and sanitation projects to improve the standard of living for South Africans.
7. Standing Up to Principles
Trevor Manuel resigned from his Finance Minister post with the resignation of President Thabo Mbeki as a principled gesture but was reappointed to serve under Kgalema Motlanthe. He also published an open letter in response to Jimmy Manyi's accusation of racism with regard to labor law changes that impacted racial quota on the nation's workforce.
8. Engaging Today's Youth for Tomorrow's South Africa
Despite his busy political schedule and goals, Trevor Manuel is anxious to engage the nation's youth on the National Development Plan to help build a stronger and more developed nation as he noted the increasing demographic figures of youth in the country. It is part of the nation's agenda to establish sound leadership through the building of South African youths and young people who must be represented properly. Hence, a proper political handover to the next generation is crucial and essential.
 9. Developing South Africa
The last but not the least thing to note about Trevor Manuel is his consistent passion for his homeland to be developed through the proper structures and policies set in place for all tiers of life. His plethora of speeches dwells on the National Planning Commission plans and tasks that he heads personally to ensure success for South Africa.
10. He lost his mother to COVID-19
In June 2020, the former minister lost his mother, Philma Manuel to the Coronavirus pandemic. She died a few days after her 94th birthday leaving behind her son, daughters, 10 grandchildren, and eight great-grandchildren.