It took Angie Motshekga 28 years after launching her career in education to attain the position of South Africa's Basic Education Minister and since she assumed office in 2009, she has remained in the position to date. Motshekga has served under two presidents and with over a decade record in this office, she has earned the title of the longest-serving minister in the country.
Between the time Angie Motshekga started her career in 1981 to when she became the Basic Education Minister in 2009, she has held other political positions, both in the education sector and on the party level. As such, there is just so much to know about her career progression and how she started the journey.
Angie Motshekga Started Her Career As A Teacher In Orlando High School
Angie Motshekga who has a Bachelor of Arts degree in Education from the University of the Witwatersrand, coupled with a Bachelor of Educational Science degree and a Master's degree landed a job as a teacher in Orlando High School in 1981 – that was her first professional teaching position. But it is not clear whether she earned these qualifications before taking up her first job with Orlando High School.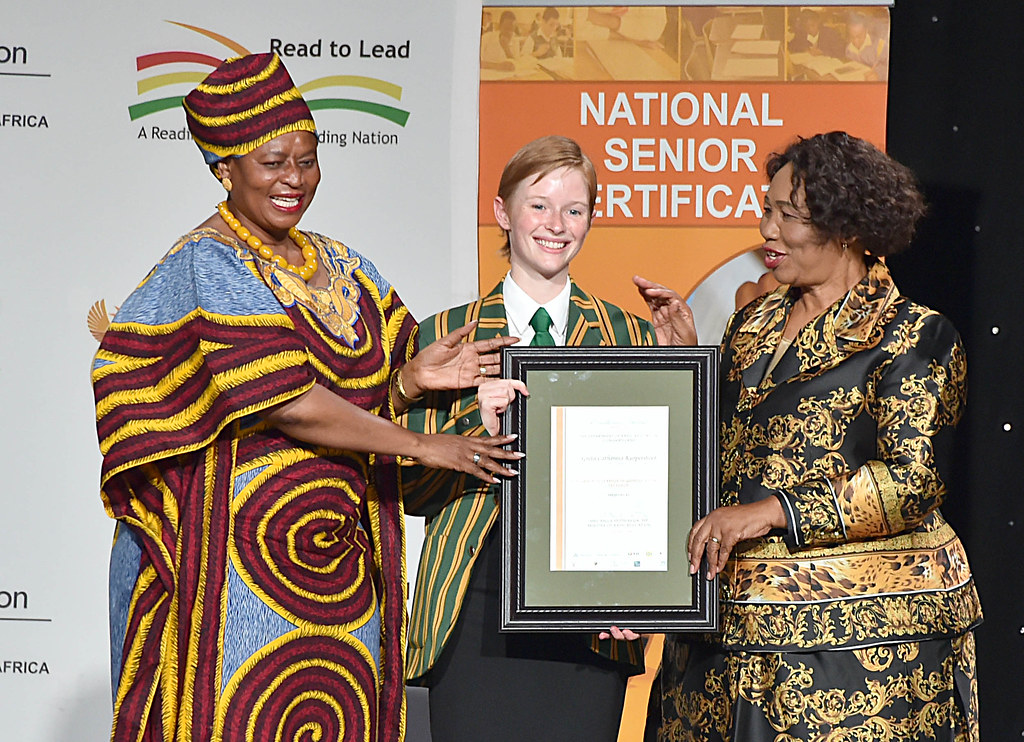 After working as a high school teacher for about two years, she landed a lecturing job at the Soweto College of Education in 1983. Following her new job, she had to quit her job as a high school teacher that year. Angie Motshekga is someone who keeps aiming for a better position after reaching every career milestone – this attribute is obvious in her academic qualifications as well.
In 1985, her alma mater – the University of the Witwatersrand – employed her to lecture and she remained a lecturer with the university until 1994. Compared to all her previous jobs, this was the longest job she worked at.
Motshekga Joined Politics In The 1980s
She is someone who has always had a passion for education. Angie is so passionate about it that most of her political positions are still in the educational sector. During the 1980s, while she was working as a lecturer, Mostshekga was also a part of the Soweto Education Crisis Committee that later went on to become a part of the National Education Coordinating Committee.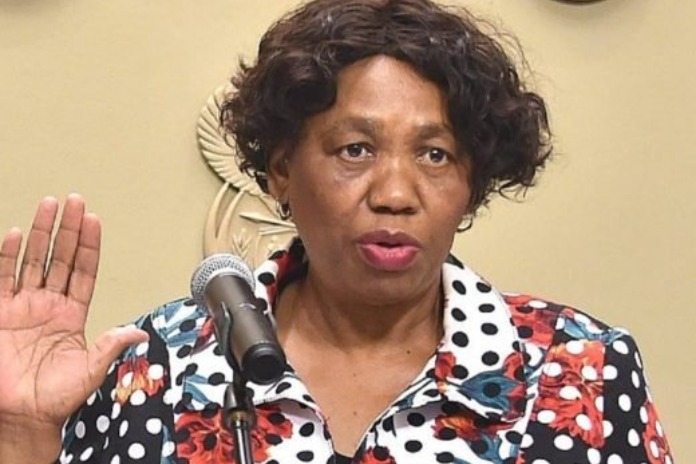 She was also a member of the United Democratic Front (UDF), an organization that was formed in 1983 during the apartheid to fight for the liberation of the black people in South Africa. UDF is a union that notable South African apartheid heroes, including current South African president, Cyril Ramaphosa were also a part of.
Angie's deserving academic qualification also earned her place as a member of the National Education Union of South Africa. Despite her active engagements in the educational sector, she was also able to show commitment to Pimville Civic Association.
She Took A Break From The Educational Sector When She Started Serving In The Presidency
Angie Motshekga was the convener of Teachers Unity Talk that later resulted in the formation of the South African Democratic Teachers Union in 1990, which is currently the largest union for teachers with a total of 254,000 members. The union is linked to African National Congress (ANC) and is also affiliated with the Congress of South African Trade Unions (COSATU).
She was also the regional chair of the African National Congress Women's League (ANCWL) in ANC's former Kyalami region. After her job with the University of the Witwatersrand, she took a little break from teaching and served as a director in the office of the presidency from 1994 to 1997, and in 1997, she was elected as the ANCWL provincial secretary.
In 1991, following the general election, Angie Motshekga was sworn in as a member of the Gauteng Provincial Legislature and was given the position of the legislature's Educational Committee Chairperson. In 2000, the then-Gauteng Premier, Mbhazima Samuel Shilowa appointed her as part of the Social Development portfolio of the Executive Council. After the election in 2004, she retained her place as a member of the Gauteng provincial legislature but this time around, Mbhazima Samuel Shilowa, who was still Premier, moved her to the education portfolio.
2008 saw Angie Motshekga running for the position of ANC women's league national president, a position she won. She defeated Bathabile Dlamini who was serving as the women's league secretary-general at the time with 1,826 votes. Six years afterward, in 2014 to be precise, Bathabile Dlamini took over the position from her.
Angie Motshekga Became The Basic Education Minister Under Jacob Zuma's Tenure As President
Following the election of Jacob Zuma as the president of South Africa in 2009, he separated the country's education portfolio into two ministries and Angie Motshekga who had been newly elected into the National Assembly was appointed as the Basic Education Minister. She officially assumed office on the 11th of May 2009. After Jacob Zuma's reelection in 2014, Angie retained her position as well.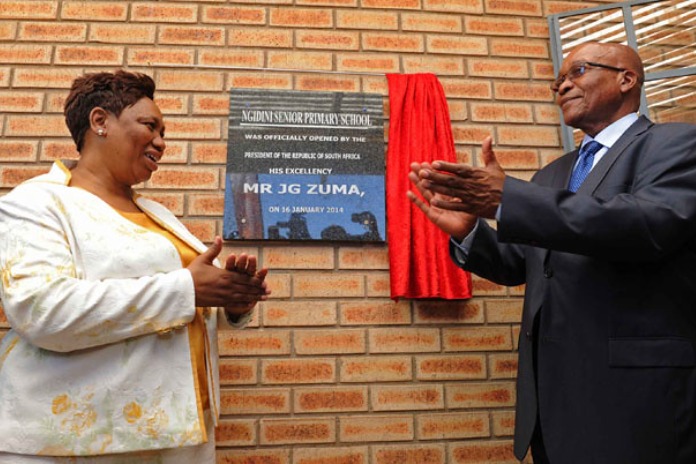 After Jacob Zuma resigned in 2018 and so many of his cabinet members also had to resign as a result of one controversy or another, Angie Motshekga was never affected by any scandal and still found favor in the sight of President Cyril Ramaphosa who retained her as the Basic Education Minister.
In 2019, she became the longest-serving minister in the history of South Africa after serving for 10 years in a position that she is reported to be earning a salary of R2.5 million per annum. That same year, she was elected as a Member of Parliament while still serving in her position as a minister. She has proved her loyalty to the ANC and Presidency so much so that on the 2nd of July 2021, when the South African president had to visit Zambia for the funeral of Kenneth Kaunda, she was appointed as acting president of the country.
Quick Summary Of Angie Motshekga's Career Achievements
Teacher At Orlando High School:  1981 – 1983
Lecturer at Soweto College of Education: 1983 – 1985
Lecturer at University of the Witwatersrand: 1985 – 1994
Director in the Office of the Presidency: 1994 – 1997
Member of Gauteng Provincial Legislature: 1999 – 2008
National President of ANC Women's League (ANCWL): 2008 – 2014
South Africa Basic Education Minister: 2009 – till date
Acting President of South Africa: 2nd of July 2021
Angie Motshekga's Tenure As The Basic Education Minister Has Not Been Without Controversies
Angie Motshekga may have managed to always retain her position as the Basic Education Minister, but her stay in office has not been without challenges and controversies. In fact, the controversies started in her first tenure as a minister. From December 2011 to June 2012, the less advantaged schools in Limpopo, where textbooks are usually delivered, did not get any books. This got a lot of tongues wagging and people were so offended that they called for her resignation, however, she was able to overcome this and has remained in office.
When she ran for the office of the ANCWL national president, Angie Motshekga did so while still serving as the Basic Education Minister without due consultation with the ANCWL. She was therefore criticized by the body and was not supported in her election bid as they endorsed Nkosazana Dlamini-Zuma instead.
In February 2021, while speaking to students of Prospectus High School in Pretoria, she made a controversial statement, saying the 'educated men don't rape women'. This statement was widely criticized by members of the public who felt she implied that uneducated men are the ones who rape women. However, she cleared the air by saying her statement was taken out of context.
One of her most recent challenges as a minister occurred in the early weeks of August 2021 when she called for a reduction in social distancing among school pupils from 1m to 0.5m. This suggestion was also criticized because it was not supported by any medical theory and lacked medical backing. In response to the criticism from the public, she claimed that her suggestion was necessary to help school pupils return back to school, seeing how much they have lost since the COVID-19 pandemic in 2020.