There are several courier companies in Cape Town. However, we shall be looking at the 10 best courier companies in the region. These courier companies have made names for themselves for their excellent delivery services and are highly patronized.
With these companies, you don't have to wait for days, weeks, or even months to receive your packages. They are also highly rated by clients, and it has everything to do with their fast, reliable, and secure delivery service. Here is a list of the top 10 courier companies in Cape Town right now.
Top Courier Companies in Cape Town
Are you looking for a reliable, secure, and fast courier company in Cape Town to take care of your deliveries to any place in the country and beyond? Here are the best 10 courier companies to try out.
1. The Courier Guy Cape Town
The Courier Guy started in 2000 with one motorbike and as a personal favor. Today, it has a presence worldwide with Franchisees and agents. The company is widely recognized and trusted for being diligent in building good customer relations with effectiveness and speed and empowering those at every level, from the drivers to the franchisees.
They believe in direct communication with customers and doing a lot of work behind the scenes to ensure customer satisfaction. The Courier guy's services depend on the urgency of the delivery, including same-day express, same-day economy, overnight delivery, standard air, and special projects services, with a tracking system.
The company is well known and highly patronized by thousands of clients in South Africa and beyond. Besides their top-notch delivery service, they also do pre-printed waybills, product training, after-hours contact list, rapid response time, windows, etc.
The Courier Guy takes deliveries to every part of the country, some regions in the Southern region, and beyond the African shore.
2. RAM Couriers Cape Town
RAM is one of the leading courier companies in the country, founded in 1988 by Nathan Lazarus. The dynamic, entrepreneurial, and service-orientated family business currently boasts about 3000 professional, well-trained staff who effectively handle every delivery with a sense of seriousness and urgency.
Over the past 25 years, the mega logistics company has increased in size and stature – thanks to their determination and commitment to the business. RAM has amassed about 1500 fleet vehicles and networks spanning southern Africa. The company works for notable firms and personalities, including major corporations in the retail sector such as the mobile telephone, information technology, cosmetics, telecom, and pharmaceutical industries.
RAM is highly patronized due to its trace technology and state-of-the-art track, modern fleet, and ability to offer full Liability cover at favorable rates. With 41 hubs across Southern Africa, RAM Hand-to-Hand Couriers is the only South African courier with the infrastructure that allows them to deliver on their central promise – RAM does not subcontract even a single delivery.
Some of their services include local courier services, special courier services, distribution services, international services, and warehousing services. The day-to-day running of the business since its inception has been in the hands of the Lazarus daily. Currently, RAM is being co-managed by brothers David and Graeme.
3. Courier IT Cape Town
CourierIT was founded in 2001 with Vanni Contaldi as the Managing Director. They utilize a mix of physical and virtual aspects of logistics for maximum customer satisfaction, enhancing flexible IT systems. Their employees are passionate, and their technology is world-class.
Their core services (though not restricted to these) are Overnight Courier, Same Day Courier, Non-Express, Economy, Door to Counter, International Document and Parcel Imports and Exports, International Cross Border Economy, International Airfreight, Insurance and Claim Facilitation, and Reverse Logistics.
Courier IT has over 23 network hubs, a head office in Cape Town, and branch offices in Johannesburg, Durban, East London, Durban, George, Bloemfontein, Kimberley, Middelburg, Mthatha, Nelspruit, Polokwane, Port Elizabeth. The company generally has a considerable experience and a proven track record in delivery.
4. Fastway Couriers Cape Town
Fastway Couriers is one of the oldest courier companies in South Africa, as it was established in 1983 in Napier, New Zealand. Its reach now extends to South Africa, Australia, and Ireland. Its operations in South Africa started in 2008.
Its services are available nationwide and affordable, using the latest technologies, including online track and trace facilities. The company has over 300 Courier Franchisees across South Africa, through which it makes its services convenient, easy, and reliable. They also have a unique and customer-centric approach to courier services.
Their services are cost-effective and reliable, supported by the latest technologies, and an ideal choice for consumers and businesses of all sizes. CourierIT has over 10 depotss in the country including in Bloemfontein, Witbank, Cape Town, Pietermaritzburg, Durban, Port Elizabeth, East London, Rustenburg, Vereeniging, and more.
5. CCD Couriers Cape Town
CCD Couriers is a secure courier delivery company that helps clients solve their challenges through innovative technological solutions. The company does more than package delivery. They also connect and bring them together safely, securely, and on schedule.
The company is highly rated and patronized by clients because the brand naturally knows how to build relationships with clients; in fact, they exceed their needs ordinarily and build a strong partnership with them. CCD Couriers delivers solutions with deliveries, collections, and a professional call center.
They also deliver securely using stringent security measures and advanced technological solutions. You can trust them to deliver on schedule to metropolitan and rural areas across South Africa. The company is a 26% black-owned, Level 2 B-BBEE supplier with a 93% B-BBEE staff complement. They are fully committed to industry compliance and business best practices.
CCD Couriers manages over 30 000 parcels daily and has partnered with some of the top brands in South Africa, including First Rand Bank, Barclays, MMI, ABSA, SASFIN, Mercantile Bank, Citibank, Nedbank, Crossgate, Capitec, Old Mutual, WesBank, Royal Bank of Scotland, Lloyds, Woolworths, XH Smart, DHL, Internet Solutions.
6. DSV Couriers Cape Town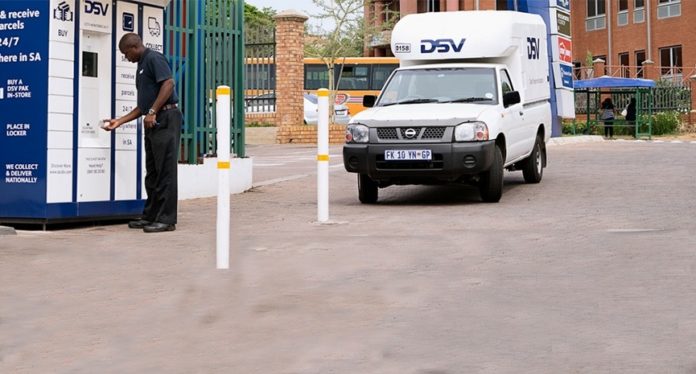 Whether it's air, sea, or land, DSV is a freight forwarding and global shipping company that's got you covered. In 1976, Leif Tullberg came together with nine independent trucking companies to give birth to DSV — De Sammensluttede Vognmænd.
Over the years, the company has grown from being used solely by the owners to going global. Today, DSV courier delivery options include DSV Air & Sea, DSV Road, and DSV Solutions, through which they provide global shipping with worldwide coverage.
Its global reach and growth are largely facilitated by acquisitions and mergers, including the acquisition of Borup Auto transport A/S and Hammerbro A/S-Bech Trans in 1989, Samson Transport Co. A/S in 1997, Svex Group AB in 1999, DFDS Dan Transport Group in 2000, J.H. Bachmann in 2005, Frans Maas in 2006, ABX Logistics in 2008, and UTi Worldwide Inc. in 2016.
The company was further catapulted to the 5th position among the world's largest transport and logistics companies after joining forces with Panalpina Welttransport in 2019. DSV is presently managed by a board of directors, with Thomas Plenborg as Chairman. The company has about 55,000 workers who help clients solve their transport and logistic needs and a presence in 80 countries.
7. EPX Couriers Cape Town
Two brothers, James and Garreth Edwards, came together in April 1999 to form EPX — Edwards Parcel Express. With the principle, " It's all about you," they emphasize creating and building personal relationships with their clients and their staff.
The company's overnight express service ran between Polokwane and Johannesburg. EPX doesn't just offer fast and reliable delivery services, but they also go the extra mile to know their clients' business. This gives them the advantage of giving tailor-made solutions.
Their drivers are well-experienced, and they also offer a high-quality tracking system. Their services are simplified so that clients are registered, and their parcels can be easily tracked. EPX is also located in several regions in South Africa, including Johannesburg.
The company is well-known in South Africa and generally takes pride in treating its clients as partners in their businesses rather than suppliers of commodity services. Their major focus has always been to take the company to an enviable spot in the international transport and logistics industry.
8. Pargo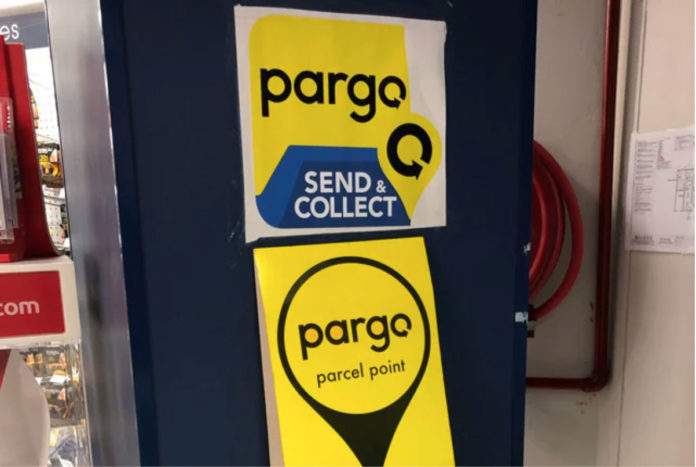 Pargo was founded in 2015 by two men called Lars Veul and Derk Hoekert, who migrated from the Netherlands to Cape Town in 2012. Owing to their background in the e-commerce industry, it took just a short while before they were employed at a mega online retail company.
While working there, the duo discovered that logistics was a major problem in the region. And in a bid to help build a great potential in the African e-commerce sector, the two decided to rise to the challenges by founding Pargo together.
Today, Pargo has more than 2,500 pick-up points in Southern Africa, and these points are located at retail stores for easy access to consumers. The company stands out as one of the most outstanding courier companies in Cape Town, with an average 4.8-star rating from over 24,000 customer reviews on Google.
Recently, the company was chosen as one of the nine finalists at the FNB Business Innovation Awards (FNB BIA) in association with Endeavor South Africa.
9. Star Express Courier Cape Town 
Star Express was formed in 1994 by Ettiene & Dawn Lezar in the Western Cape. Today, the company is a level 2 BEE company with center branches in Cape Town, Port Elizabeth, Johannesburg, Durban, and George and a national call center.
Their focus is on being professional, accountable, and people-orientated, making themselves more like an extension of their client's businesses. Their communication is top-notch with camera surveillance, a tracking system, and driver intelligent systems.
Their services include Same Day Express, Next Day Service, Overnight Service, Early Bird Express, Economy Service, and International Freight for export and import via air and sea.
Star Express is one of the most sought-after logistics companies in Cape Town and beyond. The company has delivered parcels, documents, and other goods to uncountable places since its inception. They are generally outstanding.
10. Citi-Sprint Messenger Service
Citi-Sprint was formed in 1985 in Cape Town by Andy McDonald, who was originally born in Zimbabwe. He had started and managed operations for DHL International Harare for three years before he migrated to Cape Town. Its services are inner-city, don't consume time and money, and its call center is personal and devoid of long queues.
Citisprint's growth was facilitated by the addition of the Bicycle Brigade in 1987 (for document and small parcel delivery services for businesses in the central business district) and the joint forces in 1990 with Chris Crewdson (who had 10 years of courier experience from Sky Couriers and XPS).
The Dawn Wing was introduced as the national service but later sold in 1999. The Bicycle Brigade was equally sold in 1990. Citi-Sprint is up to par when it comes to packages and documents that are time-sensitive. They are a level 3 BEE Contributor with 37 vehicles.
Their services include a 60 – 90 minute express peddler service, same-day service, a special service for urgent deliveries, national and international courier, and road freight. They also provide their customers with services for their businesses at the bank, the Embassy or SARS, and postal services. They are on call seven days a week, even on public holidays.
Recap of the Top 10 Courier Companies in Cape Town
The Courier Guy Cape Town
RAM Couriers Cape Town
Courier IT Cape Town
Fastway Couriers Cape Town
CCD Couriers Cape Town
DSV Couriers Cape Town
EPX Couriers Cape Town
Pargo
Star Express Courier Cape Town
Citi-Sprint Messenger Service