Tony Yengeni is a South African politician who served as the African National Congress (ANC) member of the parliament from 1994 to 2003.
He was forced to resign from his position due to his involvement in an arms deal case to which he pleaded guilty and was sentenced to four years imprisonment. The politician, however, has remained a prominent member of the ANC and was appointed the chairperson of the party's crime and corruption committee in 2018.
Before his public image was tainted by controversies, Tony Yengeni was a highly respected politician in the country. He was heavily involved in the anti-apartheid struggles and voluntarily went into temporary exile due to his activism works. After the apartheid era, Yengeni occupied many political positions in Mzansi as a senior member of the ANC. He first became the party's secretary-general in the Western Cape province and has been ANC's National Executive Committee member since 2007.
Tony Yengeni's Biography Summary
Full name: Tony Sithembiso Yengeni
Nickname: Tornado
Gender: Male
Date of birth: October 11th, 1954
Tony Yengeni's Age: 68 years old
Nationality: South African
Zodiac Sign: Libra
Sexual Orientation: Straight
Religion: Christian
Marital Status: Divorced
Tony Yengeni's Wife: Lumka Yengeni (Ex-wife)
Tony Yengeni's Children: Mandla Yengeni (son), Nandi Grace Yengeni (daughter),
Tony Yengeni's Parents: Mrs. Olive Yengeni (mother)
Tony Yengeni's Net worth: $3 million+
Famous for: ANC's National Executive Committee member, Former ANC Chief Whip, Former member of the Parliament
Tony Yengeni's Instagram: @tornadoyengeni
Twitter: @tyengeni1954
Facebook: Tony Yengeni
Tony Yengeni Was Born and Raised in South Africa's Oldest City
In Cape Town, the legislative capital of South Africa, Tony Yengeni was born on October 11th, 1954. He grew up in the port city which is the oldest city in the country and the second-largest after Johannesburg. Comrade Yengeni had a close relationship with his mother, Olive Yengeni before her demise. She died after suffering from a brief illness on June 6th, 2021, in her family house in Milnerton, Cape Town.
Prior to her death, she stayed in Yengeni's house for years and escaped death in 2017 when a fire razed down her son's house in Cape Town. The politician hasn't disclosed the identity of his father yet and his siblings if he has any are not known. He spent most of his childhood years in Cape Town, splitting his time between Gugulethu and Nyanga townships.
However, he later went into temporary exile for being a member of Umkhonto we Sizwe, the armed wing of the African National Congress. In the early stages of his life, he groomed himself to become a supporter of the Black Consciousness Movement (BCM) under the leadership of Steve Biko.
What are Tony Yengeni's Educational Qualifications?
Good Morning South Africa..! Mondays are ANC days..! Woza next Monday..! #ANCforlife pic.twitter.com/0gdMGnmEO9

— Tornado..Veteran 102 (@tyengeni1954) May 25, 2020
Tony Yengeni had his high school education in South Africa and his higher education was achieved overseas. He obtained a high school matric certificate from Fort Beaufort college based in Cape Town. While on temporary exile, he bagged a Diploma in Political Science in Moscow, Russia. His field of study has played a pivotal role in the success of his political career so far.
It's worth noting that as a member of ANC's armed wing, Umkhonto we Sizwe, the former ANC chief whip underwent military training in the party's camp in Botswana, Angola, and Zambia. He later rose to the position of commander in the armed wing.
The Politician Worked as an Anti-apartheid Activist in the '70s and '80s
At an early age, Tony Yengeni garnered popularity in South Africa as an anti-apartheid struggle activist and street fighter. Under the leadership of Steve Biko, he was a member of the Black Consciousness Movement (BCM). He then joined the then-outlawed African National Congress in the year 1976, at the age of 22. With the government being determined to crack down on the apartheid movement, the activist went on a voluntary temporary exile.
He afterward returned to Southern Africa and was appointed the regional secretary of the Lesotho-based South African Council of Trade Unions. There, he got acquainted with Chris Hani and they became close friends. He was later appointed by ANC as the leader of the party's armed wing (MK) in the Western Cape province. Soon after his return, Yengeni was arrested in 1987 by the National Party government.
While awaiting trial for terrorism, he spent four years in prison, and in those years, he was subjected to rigorous torture by Jeffrey Benzien, an anti-terrorist squad policeman who used the wet bag interrogatory torture method on him. Later in 1990, following the unbanning of ANC by President FW de Klerk, eight persons from Yengeni's team were acquitted.
Without being successfully prosecuted by the apartheid government, Tony Yengeni was eventually granted indemnity as part of the political transition process that took place in the year 1991. Upon his release, he was appointed general secretary of the African National Congress in the Western Cape. He briefly joined the race to become the party's chairperson in the region, but dropped out of the race based on the ANC's decision that a mixed-race or colored leader would best serve the interest of the party.
He Was Appointed a Member of The Parliament in 1994
Sitting behind Madiba as Chief Whip..I ran that house like a military machine..! pic.twitter.com/IPekMGVnqh

— Tornado..Veteran 102 (@tyengeni1954) January 1, 2021
Mr. Yengeni played important role in the ANC's victory in the 1994 elections. Having cultivated a militant leadership lifestyle, he whipped up support for the party in the lead-up to the elections, joining the likes of Winnie Madikizela Mandela and then ANC youth leader, Peter Mokaba. Following his dedication and hard work, Tony Yengeni was characterized as one of the African National Congress' young lions.
He was rewarded with influential positions, including getting elected into the parliament in 1994 and also, becoming the chairperson of the Joint Standing Committee for Defence in parliament. The committee oversees decisions relating to South Africa's arms purchases. Later on, comrade Yengeni got appointed as the ANC chief whip in parliament. He served as a member of the National Assembly from 1994 to 2003 when he was forced to resign after being indicted in the controversial arms deal case.
In 2018, Yengeni Became Chairperson of ANC's Crime and Corruption Committee
After being found guilty of fraud and later sentenced to prison, many South Africans lost confidence in Yengeni's capabilities as a political personality. However, his party gave him full support as one of its senior leaders. In December 2007, he was elected to the ANC's 80-member National Executive Committee. He finished in the 21st place with 2,032 votes. Later in 2011, he was appointed by Lindiwe Sisulu – then Minister of Defence and Military Veterans, as a member of the defence force review committee.
The appointment was greeted with heavy criticism and the African National Congress was called out for condoning corruption in its party circuit. Despite the minister being criticized for selecting a convicted fraudster for a review committee, she cited that the former MK commander was the best man for the job. She based her reasons on Tony Yengeni having the experience of the defence force and MK and equally knows the views of the governing party.
Still considered the best fit for leadership roles in the ANC, the party also appointed Tony Yengeni as the chairperson of the crime and corruption committee in June 2018. Though the appointment was fought against, ANC's head of policy, Jeff Radebe stated that Yengeni had served his sentence and paid his dues. Comrade Yenegeni, therefore, retained his role. At the moment, he holds the position of chairperson of the African National Congress' Peace and Stability Sub-committee.
The well-known politician is also leading the Radical Economic Transformation (RET) forces campaign to unseat the party president, Cyril Ramaphosa in the forthcoming African National Congress's elective conference in December 2022.
Highlights of Political Positions Tony Yengeni Has Occupied in His Career
ANC Member of Parliament (1994-2003)
ANC Chief Whip (2001-2003)
ANC's National Executive Committee member (2007-present)
Regional Secretary of the Lesotho-based South African Council of Trade Unions
General secretary of the Western Cape ANC region
Chairperson of the Joint Standing Committee for Defence in Parliament
Chairperson of the ANC's Crime and Corruption Committee
Chairperson of the ANC's Peace and Stability Sub-committee
Family Life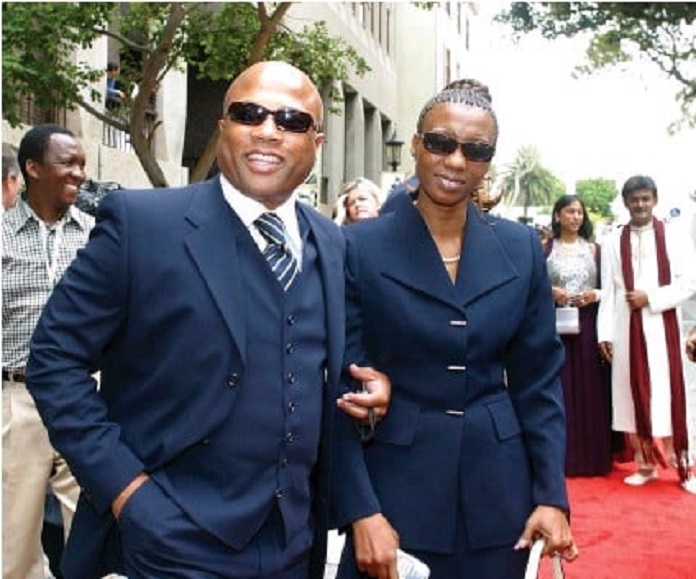 Tony Yengeni and his wife, Lumka Yengeni were one of the prominent political power couples in South Africa before their marriage hit the rocks. The couple got married on April 20th, 1988, in Lusaka, Zambia. While Yengeni was undergoing military training in ANC's camp in Zambia, he met Lumka Nyamza, an African National Congress member in exile in Lusaka, Zambia at the time.
Sharing special ardor for politics, the two fell for each other and subsequently got married. The union produced two children – a son called Amandlabantu Yengeni and a daughter, Nandi Grace Yengeni before the couple got separated. After decades of staying together and supporting each other's careers, Tony Yengeni and his better half reportedly went their separate ways in 2011.
Why Tony and Lumka Yengeni Got Separated
In February 2011, TimesLive reported that the former National Assembly member had left his wife for a Cape Town-based stock broker named Agnes Senokwane, who hails from Zeerust in North West province. It was alleged that the affair had been ongoing for several years and that Yengeni's young lover, who was in her mid-30s then, was visiting him while he was in prison.
According to the newspaper, sources close to the couple, who were residing in Cape Town and Johannesburg, revealed that Mr. Yengeni moved out of his matrimonial home located in Milnerton on the Atlantic seaboard in September 2010 after returning with his wife from the ANC National General Council. He then began living with his romantic partner. The pair co-inhabited in a luxury apartment in Green Point where the politician was paying R4,000 monthly rent. Yengeni was lavishing his lover with expensive gifts while the relationship was ongoing.
This included sponsoring her overseas trips and purchasing a Jaguar convertible valued at approximately R1 million. Meanwhile, Lumka, after hearing of the rumored affair questioned her husband and after he left home, she was reportedly admitted to a Cape Town clinic due to shock and stress. Some weeks later, Tony Yengeni made the relationship public as he attended J&B Met in Cape Town with Agnes Senokwane.
All white stunning golf..Happy Happy Xmas to you all..! pic.twitter.com/SZTEXIRQZd

— Tornado..Veteran 102 (@tyengeni1954) December 25, 2021
Divorce Is Looming For The Estranged Couple
After more than ten years of separation based on allegations of cheating, Tony Yengeni and his estranged wife are finally heading for a divorce. According to Sunday World, comrade Yengeni informed Lumka that he had asked his lawyers to help file for a divorce in February 2022. It was reported that he just wanted to start the year as a free man and not that he wanted to marry again.
Having decided to institute divorce against his estranged wife, Tony Yengeni had warned Lumka not to oppose the divorce proceedings and that if she does, she would be liable for payment of the cost incurred.
Who is Tony Yengeni's Wife?
Just like her husband, Tony Yengeni's wife, Lumka Yengeni is another ANC veteran who was also exiled during the apartheid era as a result of her anti-apartheid activism. As a member of the South African Student Organisation (SASO), she fought against the apartheid government in 1977 when she joined the organization. Consequently, she was arrested and detained in 1977 under Section 22 of the Security Act.
#NewProfilePic pic.twitter.com/eIK153ltB7

— Lumka Yengeni (@Lumka_Yengeni) March 3, 2019
Lumka was sentenced to prison for Public Violence in Grahamstown Court in 1978. After serving her prison terms, she regained her freedom in the year 1980. She subsequently went into exile through Lesotho and underwent training in Trade Union in Bulgaria from 1981 to 1982. Two years later, she underwent military training in Angola and then got deployed in Western Cape province in South Africa in 1986.
Once again, Lumka's activism works, got her arrested in the following year under Section 26 of the Security Act for terrorism and treason. As one of the thirteen Yengeni Trailist in 1987, she was placed in solitary confinement. She was released as a political prisoner in 1990 and became an active member of the ANC Gugulethu branch the same year.
Since South Africa gained independence, the politician has been appointed to prestigious roles in the African National Congress, including becoming a member of the parliament from May 2004 to October 2017. She has also served on the Portfolio Committee on Communications and the Standing Committee on Appropriations (National Assembly Committees). She is presently a high commissioner designate of South Africa to Jamaica.
Lumka obtained an Executive Leadership Programme Certificate from the University of South Africa (UNISA) and also holds an Executive Leadership Programme Certificate from Rhodes University. The political roles Tony Yengeni's wife has occupied in the past years are:
South African high commissioner to Jamaica
Member of the National Assembly (2004-2017)
Chairperson of the Portfolio Committee on Labour
Member of the Portfolio Committee on Communications in the parliament (2009-2011)
Member of the Standing Committees on Appropriations (National Assembly Committees)
Member of the Standing Committee on Auditor General (National Assembly Committees)
ANC Member of the National Executive Committee (NEC)
ANC Member of the Political Committee in parliament
Member of the NEC Sub-committee on Governance and Legislature
Member of the NEC Sub-committee on Communications
Constituency Contact at ANC Langa Constituency Office
Meet Tony Yengeni's Children
Tony and Lumka Yengeni are parents to two children ― a son named Mandla Yengeni and a daughter, Nandi Grace Yengeni. Unlike their parents, the two are not involved in politics and are doing well in their chosen career fields. Here's a sneak peek into their professional lives and what they are up to now.
Mandla Yengeni
Happy Birthday Hlathi @tyengeni1954 pic.twitter.com/ciXieFKOrw

— Mandla Yengeni (@myengwp) October 11, 2017
Tony Yengeni's son, Mandla Yengeni was born in Cape Town. He currently lives in Johannesburg where he is associated with the Gauteng Department of Sports, Arts, Culture & Recreation. He works as the deputy director of marketing, events, and stakeholder relations and is quite famous for organizing programs such as Gauteng Social Cohesion Carnival, Gauteng Champions of Champions, Youth Commemoration Day, Gauteng School Sports Awards, Nelson Mandela Remembrance Walk, and Women's Day.
Prior to his current role, Mandla worked as the finance and administrative controller for the South African parliament. He was also a media strategist and key accounts executive at SABC for over five years during which he worked on a few campaigns, including Castle Milk Stout Unplugged, Castle Light Extra Cold, Carling Black Label Cup, and Wonga.com Radio Launch.
Tony Yengeni's son has been serving as the deputy director of marketing, events, and stakeholder relations at the Gauteng Department of Sports, Arts, Culture, and Recreation since September 2015. He attended the Cape Peninsula University of Technology, as well as AAA School of Advertising. He bagged National Diploma in Marketing Management from the Peninsula Technikon in the year 2005. Mandla further serves as a volunteer at St. Luke's Hospice and Community Chest Festival.
Nandi Grace Yengeni
Nandi Yengeni was born in Cape Town in 1992. She grew up in Gugulethu township in the capital city and completed her high school education at Abbots College, graduating in 2010. She then enrolled in the Cape Peninsula University of Technology afterward. There, she bagged a National Diploma in Journalism. Soon after her graduation from the university, she landed a job as a journalist at Kaya FM 95.9.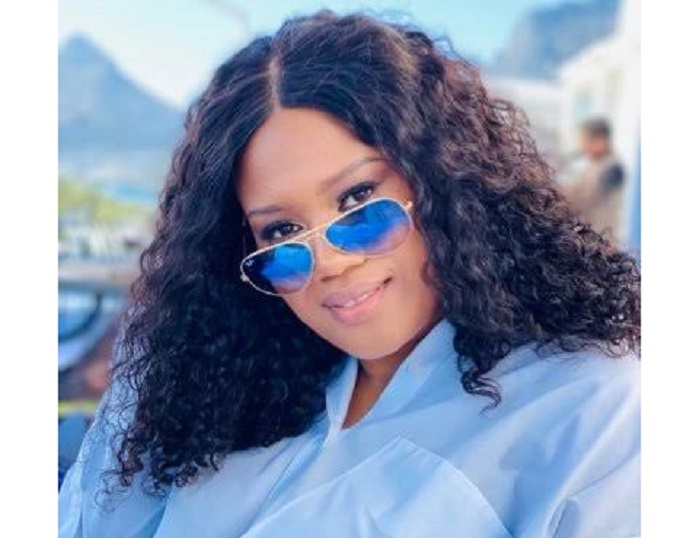 She stayed at the radio station for 7 months, compiling and writing bulletin stories and also researching present news and current affairs content for the media outlet. She moved to the South African Broadcasting Corporation in December 2012 and worked as a radio journalist for one year and one month. Tony Yengeni's daughter further served as a digital marketing planner and copywriter for Customer Care Solutions. Since 2014, she has been working as a freelance journalist and writer.
Additionally, in January 2020, she got associated with Retail Radio as a voice-over artist. She has spent over two years on the job, completing voiceovers for radio and TV commercials, audiobooks, and several other voice-over projects. One of her biggest career achievements is having her content feature in the Nelson Mandela Children's Book and equally being part of the panel of discussion in 2018.
She's the Founder and Managing Director of Nomlanga Foundation
In August 2017, Tony Yengeni's daughter founded Nomlanga Foundation, a non-profit organization that focuses on giving back to young women in the Gugulethu community in Cape Town where Nandi grew up. The idea for the project started from sanitary products drive in August 2020 to commemorate Women's month. Subsequently, it developed into a monthly drive within the Gugulethu community.
Nandi and her team donate basic sanitary packs to young girls and also educate them on the importance of having a positive self-image and self-love. They achieve this by implanting the ideologies of sisterhood within the girls, teaching them the importance of education, body positivity, personal health, and wellness, as well as spiritual growth. With this, the foundation hopes to ignite a new generation of powerful women that would strive to achieve their goals and aspirations.
Tony Yengeni's Net Worth
Though his net worth hasn't been made public, Tony Yengeni's net worth is currently said to be over $3 million (at least R48.4million).
During his time as a member of the National Assembly, Mr. Yengeni reportedly earned a salary of over R25,000 per month. His smart dressing style reflects his exquisite taste as he leads a lavish lifestyle.
He loves spending his money on designer clothes. While in the parliament, he was well-known in the political circles for mostly rocking Fabiani collection menswear, as well as designer suits from the most expensive boutiques in Cape Town.
Tony Yengeni's House
It's not news that the ANC NEC member leads an extravagant lifestyle. He loves to show off his wealth with his dressing style and acquisition of luxury cars and mansions. Although it's still unclear how many houses he owns in the country, it is known that Tony Yengeni owns about two houses in Cape Town. In the year 2017, his family home came to the spotlight as it was engulfed by fire which razed down his properties to ashes.
Bike,o'clock..Mazishe! Woza Friyaayy! pic.twitter.com/V1NonOySnp

— Tornado..Veteran 102 (@tyengeni1954) March 25, 2022
The house is located in the Tygerhof Estate in Cape Town and has many bedrooms. It was severely damaged at the time as the entire roof collapsed, destroying furniture, beds, and clothing. Also, the electric cables melted, the beige leather chair burnt out and the doors were burnt off their hinges. Thankfully, no life was lost in the fire incident.
At the moment, it is believed that the politician must have renovated the house to a standard and well-furnished home it was before the fire outbreak. He also owns another family house in Milnerton, Cape Town.
Tony Yengeni's Cars
Throughout his political career that has spanned more than four decades, Tony Yengeni has been spotted with different expensive cars. These supercars are worth millions and thousands of rands. Some of the cars in Mr. Yengeni's car collection include dark green Mercedes Benz SUV 4×4 ML320, two Maseratis, BMW M5, Range Rover L322, and Volvo C70 convertible.
Mercedes Benz SUV 4×4 ML 320 (R390,000)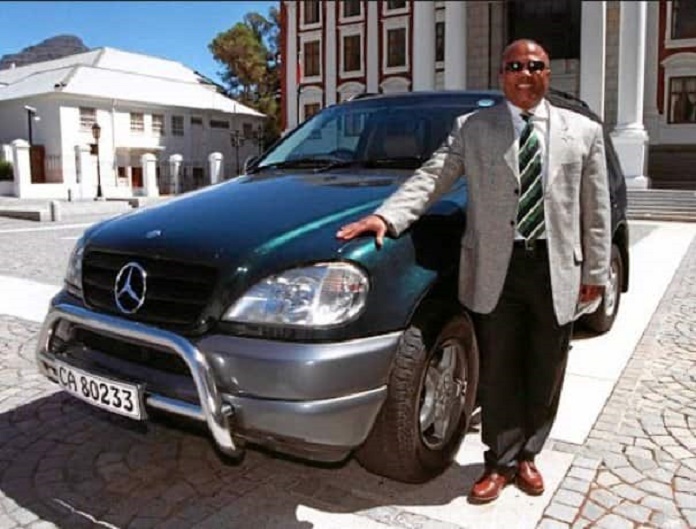 In the year 1998, the former MP started driving around Cape Town in his state-of-the-art dark green Mercedes Benz ML320 4×4. He received a 47 percent discount for the car as a bribe for the procurement of the controversial R43 billion ($5 billion) arms deal. The exotic ride had tinted windows and featured a plush beige upholstery.
Features:
25.1 gal fuel tank capacity
Engine size: 3.0 liters
Engine type: V-6
215 horsepower
Torque rpm: 1,600
5 standard seating capacity
Volvo C70 Convertible (R19,300-R53,230)
In November 2001, Mr. Yengeni reportedly traded his Mercedes Benz SUV 4×4 ML320 for a Volvo C70 convertible. The flashy car is valued between R19,300 and R53,230. One of its features is an automatic transmission system. Other features include:
Features:
4 seating capacity
65 liters fuel tank capacity
Power steering type
16″ alloy wheel size
Tubeless and radial tire type
Range Rover L322 (R119,000+)
Yengeni was first seen driving a black Range Rover L322 in the year 2003. On his short walk to Pollsmoor prison in 2006, he came with the exotic car before being carried down to the road to a makeshift podium by ANC supporters. The luxury car is worth over R119,000.
Features:
Engine size: 4.4 liters
Engine type: V-8
Standard seating: 5
Horsepower: 282 hp
Fuel tank capacity: 26.4 gal
Torque rpm: 3,600
Automatic transmission
BMW M5 (R765,000+)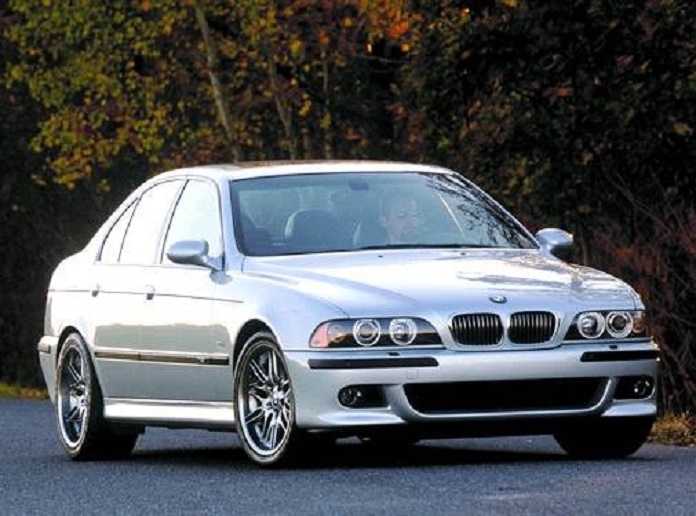 Tony Yengeni was sighted driving BMW M5 in 2007 and afterward, he was arrested for driving under the influence of alcohol in the flashy car. It has ABS and driveline Traction control and is a rear-wheel-drive type.
Features:
4.9L V-8 engine
Tilting glass sunroof
Front air conditioning
Torque rpm: 3,800
Horsepower: 394
18″ chrome aluminum wheels
2 Maseratis (R3.4 million)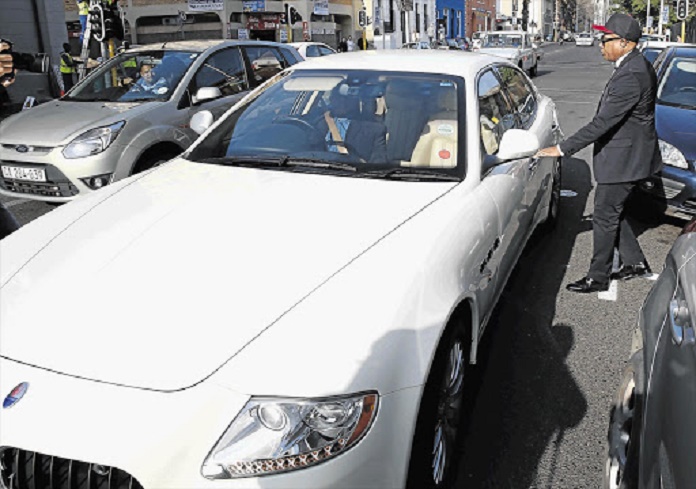 In August 2013, when the ANC National Executive Committee member was arrested again for alleged drunk driving, he was riding a white Maserati. The Italian sports car is a GranCabrio coupé and has no front number plate. He reportedly has another Maserati car in his garage.
Features:
Engine type: V-8
Automatic transmission
Seating capacity: 5
Max torque rpm: 2000-4000
Sedan body type
Anti-locking braking system
8-speed gearbox
Top speed: 310 kmph
Acceleration: 4.7 seconds
The Controversies Tony Yengeni Has Been Involved in
Throughout his political career, Tony Yengeni has courted many controversies for which he had been arrested, detained, and even sentenced to prison. He often makes news headlines as a result of his polemical nature. Despite all the controversies surrounding him, the former MK commander has seen his political career making an upward trajectory in the last few years. Some of the controversies he has been involved in include:
Arms Deal Case
In late 1998, Tony Yengeni started driving a luxury Mercedes Benz ML320 4×4 valued at R359,000 (£32,000) at the time. The car was ordered as a staff vehicle by DiamlerChrysler, a company linked to the controversial arms deal but was delivered to Mr. Yengeni. With the politician serving as the chairman of the Joint Standing Committee on Defence in parliament, he played a key role in the decision to buy arms.
At the end of the year, Yengeni didn't mention the Mercedes-Benz in his signed list of declared items for the year. Consequently, rumors started circulating in early 1999 that the African National Congress veteran received the car as a gift in connection to the arms deal. In late 1999, PAC MP, Patricia de Lille made shocking allegations of corruption in relation to the arms deal and she mentioned several names of famed politicians involved, including Mr. Yengeni.
Subsequently, many allegations about bribery and corruption relating to the arms deal surfaced in the parliament. As a result, the Auditor-General, the Public Prosecutor, and the Directorate of Public Prosecutions were appointed to undertake a full-scale investigation regarding the arms deal in the year 2000. As the investigation was ongoing, Tony Yengeni, who was the ANC chief whip at the time, removed Andrew Feinstein as the ANC leader on Standing Committee on Public Accounts as he had been supportive of a thorough investigation of the arms deal.
He replaced Feinstein with Geoff Doidge and the move raised some suspicion on his part. Later in 2001, the European Aeronautic Defence and Space Company (EADS) that owned DiamlerChrysler and the arms companies, Casa of Spain and Aerospatiale Matra of France admitted to Sunday Times that the company had given assistance to about 30 SA officials to get luxury vehicles. This assistance was in the form of price discounts. Eventually, with all the favors, EADS landed a £37 million contract to supply missiles and radar for four new navy corvettes.
Songezo carried me on his broad shoulders to Pollsmoor prison..! A true principled son of the soil..! A true friend..brother and comrade! pic.twitter.com/TlQYz2DI0e

— Tornado..Veteran 102 (@tyengeni1954) September 18, 2020
Imprisonment and Release on Parole
While an investigation regarding Mr. Yengeni and Jacob Zuma's alleged misuse of power relating to the arms deal was ongoing in October 2001, the former ANC chief whip was arrested and later released on bail of R10,000. He was eventually found guilty of defrauding the parliament in 2003, by accepting a discount on the Mercedes-Benz ML320 during the tendering process of the controversial R43 billion arms deal.
He later entered into a plea bargain and by pleading guilty to one count of fraud, several corruption charges against him were dismissed. He was convicted of fraud due to his failure to account to the parliament on how he got a 47 percent discount on the luxury car. Thus, he was sentenced to four years in prison. On August 24th, 2006, the former MP entered Pollsmoor Prison but was immediately moved to a more modern prison, Malmesbury Prison.
Later on January 15th, 2007, Tony Yengeni was released on parole after serving only four months of the four-year sentence. Three years later, he was sued to withdraw from his role as the director of six companies as he failed to inform the registration office of his fraud conviction as required by the Companies Act. Following the lawsuit, he removed himself as the director of six registered companies.
Drunk Driving Cases
In November 2007, Tony Yengeni was arrested for driving under the influence of alcohol at midnight which contravenes his parole conditions. The charges leveled against him were eventually dropped as Siphiwo Hewana, then Goodwood police station commander allegedly gave an unknown person access to Tony Yengeni's blood sample. This made the blood sample unfit for chemical analysis. Consequently, the police commander was fired and later convicted of attempting to defeat the ends of justice.
He was also put on trial for incitement to commit perjury and interfering with the Yengeni investigation. Hewana later testified that he was ordered by Mzwandile Petros, then Western Cape provincial police commissioner to make the changes, including the time Tony Yengeni was arrested, as his parole conditions had banned him from being on the road after 10 PM and equally consuming alcohol. Siphiwo Hewana was subsequently found guilty of attempting to defeat the ends of justice.
Furthermore, in August 2013, Yengeni was arrested on Somerset Road once again for drunk driving. He was tested on a hand-held Breathalyser and was subsequently taken to the Shadow Centre in Athlone to get his blood sample in order to determine his blood-alcohol level. The politician reportedly spent the night at Cape Town central police station.
Controversial Tweet on Alex Protest
Once again, ANC senior member made the news headlines in April 2019 as a result of a controversial tweet he made regarding the Alexandra township protest that took place during the week. His tweet, which was called provocative by the DA, was a picture of three tires in the foreground and they were seemingly meant for Johannesburg Mayor, Herman Mashaba.
How did our country get to this level of senior members of @MYANC promoting such criminality? https://t.co/DmIuckOMV7

— Herman Mashaba (@HermanMashaba) April 7, 2019
The DA's premier candidate in Gauteng, Solly Msimanga strongly condemned the tweet and stated that it vividly indicates that Tony Yengeni is encouraging the residents of Alexandra to resort to lawlessness and violence against Mayor Mashaba as tires filled with petrol had been used to necklace people and set them alight as a practice of execution and torture. Following the tweet, the DA affirmed that the party would report Mr. Yengeni to the Electoral Commission of SA (IEC).