Several years back, precisely in 1902, a small town on the Southern Coast of the Western Cape of South Africa shortened its name from Hermanuspietersfontien to Hermanus because of the length of the initial name. A once-humble fishing village, it's now known for Southern Right Whale watching, especially when the Southern winter to spring seasons are out. It is most known to be a popular retirement location starting from mid-year, June to early December when the whales are seen from the cliffs along the coast.
The fishing community has now grown to be a well-known and most loved tourism center on the coastline of the Southern Cape. It is a trendy hotspot for holidays that attracts thousands of people across the globe. There are a host of activities and places in Hermanus offering outdoor entertainment and the pleasure they desire. That is what this article is centered on, the fun-filled activities you can enjoy and places you can visit to make your experience a salivating one.
How Do I Get To Hermanus?
Just before you set out, you need to know your destination. Hermanus is located about 115km southeast of Cape Town, which lies along Walker Bay on the Southern Coast of the Western Cape. This is a town connected to the Mother City by the coastal R44 scenic route and N2 motorway. Hermanus is a spot where people wine and dine amongst the great white whale, which is 40km from Gansbaai.
The fishing community still boasts of its historical railway station building without having a railway line. The founders decided not to welcome a railway line so as not to commercialize the village. They still want Hermanus to be seen as a small fisherman's village. Despite being a village, it still maintains the natural charming beauty that makes it a highly sought-after tourist destination.
Fun Hermanus Activities
Situated in the Heart of Southern Cape Whale, Hermanus has lots of fantastic and exclusive outdoor activities to excite you. Be it whale-watching, beaching, restaurant, art galleries, wine-tasting, name it, there is so much fun to enjoy, the center has lots of it to offer you. Let's take a tour through the various activities for your pleasure.
1. Whale-watching on Boat at the Southern Right Quarters
Location: Hermanus, 7200, South Africa
Entrance Fee: Free for children under 5; R450 (children under 14); R800 (students and seniors); R900 (adults)
Website: hermanus-tourism.co.za
Email: [email protected]
Phone: 079 492 1949, 028 312 2629
Instagram: @hermanustourism
Visiting time: Daily; 9:00am, 12:00pm and 3:00pm (June – December)
There's no Hermanus without the 'gentle giants of Walker Bay.' It's always an interesting thing to watch this 40 tons creature, move its magnificent size in and out of the ocean, or see the mother whale tutor its calf to play using its flukes on the water surface. From June to December every year, you're most likely to meet the Southern Right whales, penguins, dolphins, seals, etc, while you listen to the marine birds sing melodious songs. You should book a reservation for an amazing whale-watching activity or plan your vacation to fall in line with the annual Hermanus Whale Festival. You'll love it!
As you cruise on the boat for a phenomenal whale-watching experience, you'll also spot the seals and penguins at Dyer Island, welcoming you along the way. There are other exciting packages that will make your experience at the Southern Right Quarter a wonderful one;
While on the trip, the whale-watching specialist guide takes you through the on-landing briefing, before going down the jetty to their catamaran. Then from the Hermanus New Harbour, you'll be led in search for the 'gentle giants.' The catamaran provides a superior viewing spot and the warm nature of the knowledgeable crew adds a personal touch to your experience.
Are you wondering why you need to be led by the Whale specialist guide? It's so you'll have a perfect insight into the behavior of the whales while in action and for better interpretation of the marine life encountered en route. And every detail about your footage will be well captured. The videographer will make sure to do that.
Facts You Should Have In Mind
Support crew members are always available to ensure passengers are safe and comfortable
Light refreshment to complement your viewing
Whale specialists are always on board to walk you through
Transportation to and from the venue, not included
USB movie of the tour is only available on purchase
A life jacket will be provided for children under 12, which must be worn at all times
Payment confirmation will be received at the point of booking
Come along with weather-appropriate clothing and a windbreaker
No wheelchair accessibility
2. Join the Hermanus Cliff-path Walk
Location: Sun Road Trading, 11km along the Hermanus coastline
Entrance Fee: Yes
Email address: [email protected]
Phone: 079 492 1949, 028 312 2629
Instagram: @hermanustourism
Taking a brisk walk from the Marine hotel along the cliff pathway gives you a glimpse of the town's most colorful historical Old Harbour, which was declared a national monument back in 1970. Walking through the cliff-path is what you don't want to miss, for spectacular views, fantastic natural rock pools, stunning coastal fynbos, and a fish-finding experience. Also, watching the whale as you walk up or down the cliff-path gives you pure pleasure.
Facts You Should Have In Mind
All fees and taxes are included in the payment
Bottled water is available to all
Wheelchairs and strollers are available
Service animals are allowed
Most travelers can stop by to participate
Closer to public transportation
3. Hike At Fernkloof Nature Reserve
Location: Fir Avenue, R43, Hermanus, Fernkloof Nature Reserve
Entrance Fee: Free, but donations are welcomed at the Visitor's Centre
Website: www.fernkloof.org.za
Phone: 028 313 0819 (Botanical Society Office); and 028 313 8111 (emergency cases)
Visiting time: 6:00am – 7:00pm (summer); 7:00am – 7:00pm (winter)
Just as the name "nature reserve" suggests, the reserve is a showcase of the astonishing beauty of nature. The 1600 different species, over a hundred bird species, the 50km paths to walk, stroll and hike along are all the beautiful natural forms of life to behold in the reserve. The reserve is there to offer you endless hours of fun and pleasure. You could decide to sit on the bench and watch the birds display their talent, lie under the sun, spy on the baboon, or sleep under the stars. The species are also up for study in the herbarium, the nursery is for sale, you can buy any plant you want. You can also learn about the trees and the healing power of plants. There's so much fun to catch up with at the reserve.
Aside from the beautiful flowers and plants, the geographical location of Fernkloof Nature Reserve is an interesting one. There's also the possibility of coming in contact with a small antelope and observing a tortoise on the walkway.
Facts You Should Have In Mind
The visitors' center is available, showing a sample selection of the flowering plants, visual information display, and educational materials
A fresh cup of coffee and tea is brewed for all in the forest
Your visit can still be canceled because of bad weather. If it happens, you'll be given a rescheduled date or a complete refund.
No one with a heart problem or serious medical condition will be accepted
Activity can only receive a minimum of 14 travelers
4. Horse-riding At The Hermanus Pearly Beach
Location: Portion 1, Farm 321, Kleyn Hagel Kraal, Pearly Beach, Gansbaai
Entrance Fee: Yes
Email address: [email protected]
Phone: 083 427 5674
Visiting time: Open everyday round the year
For an exhilarating experience on a horse, head to Pearly Beach. As you stroll along the bluest sea on the beautiful white sand, Sarah Coronaios, the owner of the Pearly Beach Horse Trails, will be there to put you through. Her husband, Kos, is equally there to capture every bit of your experience, photograph, and video on the drone. This horse-riding experience goes at different costs depending on the packages that you choose.
For Premium beach trail and mountain fynbos trail, which also includes small refreshments, photo and drone videos, it goes for R900 per adult.
For Sundowner trail, which includes drinks, snacks, drone video, or photos, it goes for R950 per adult.
For Exclusive Champagne trail, which includes sparkling wine, snacks, and drone video or photo, it goes for R1, 150 per adult.
Facts You Should Know
No matter how familiar you are with the trail, new trails are available to thrill you.
Novices are welcomed and will be guided to experience a thrilling horse beach ride.
It is an environmentally friendly business, with only hoof-prints on the white sand
In case you want a special treat, it is available
5. Participate in Hermanus Whale Watching Festival at the Cape Whale Coast
Location: Hermanus, 7200, South Africa
Entrance Fee: Yes
Visiting time: September yearly
When it comes to events and festivals at Hermanus, both local and international tourists are drawn to the ceremony yearly. The Hermanus Whale Festival is the only eco-art event that welcomes the arrival of the Southern Right Whales. The event includes the display of music, market, art, and environmentally friendly activities, which take place normally during the peak of the whale watching season.
You wouldn't want to miss this event, as there's lots of cultural heritage to celebrate. The Kalfifees celebrates the cultural heritage of music, theater, and panel discussion of the people. The Hermanus Flower and Eco Fair, the Hermanus Wine and Food Fair, the Hermanus adventure week, the Hawston Sea Festival, and lots more, are what you don't want to miss out on.
Facts You Should Know
The Hermanus Whale watching Festival is the only enviro-arts festival in South Africa with the Southern Right Whales as the star attraction.
Music, markets, environmental activities, and arts are the major highlights of the program.
6. Participate in the Hermanus First Friday Art Walk at the Hermanus Art Gallery
Location: Hermanus 7200
Entrance Fee: No
Phone: 083 259 8869
Instagram: Not available
Visiting time: 17:00 to 20:00 Fridays of every month
One of the many things to do in Hermanus is to participate in the art gallery exhibition. On the first Friday of every month, Hermanus hosts an art gallery walk in the center. Between the hours of 5:00 pm and 8:00 pm, visitors and residents alike can stroll into the center and have a look at all eighteen galleries which are within walking distance from one another. The spectacular and unique paintings, sculptures, ceramics, and drawings are always on display for your admiration.
Facts You Should Know
Artworks are mainly from local artists and some from other artists further afield.
Many of the galleries displayed are home studios of the local artists.
7. Play Sports In Cape Overberg Hermanus
Location: South East of Cape Town
Entrance Fee: No
Visiting time: Any time in the year
Do you love vigorous activities and sports? Then you should spend time at Hermanus, you'll find a plethora of sports activities for your pleasure. It is the kind of seaside town that residents and tourists love to visit. From mountain biking to marathon and surfing competitions, and golf playing, there are a host of activities to enjoy in Hermanus. Keeping active is one of the hallmarks of the center. Aside from the hustling and bustling of the weekend markets and whale watching, sporting events take place throughout the year, and there's most likely competition for it in the calendar.
Other Facts You Should Know
The professionally coordinated competitions offer first-class facilities, judges, and contestants across the globe participate in them.
Hotspots are available for anyone who chooses to join the hiking event
8. Explore African Arts With Hermanus Art and Cultural Activities
Location: Market Square Street, 7200 Hermanus
Entrance Fee: No
Visiting time: Holiday seasons
Artists all over the world have been inspired by the natural environment of Hermanus and art galleries have made the town a must-visit for most tourists. The Art Amble is an easy place to walk through, which is located at the center of the town. The artworks portray fishermen, beaches, seascapes, and characters that showcase the beauty of culture in the form of sculpture in bronze and creations in shells.
The art galleries are a display of studio exhibition works, coming from every genre and medium. You are sure to see it all, from paintings to ceramics, weaving to precious stoneware. There are many other artworks from Lize Art Gallery and Studio; International Artist Christopher Reid; Hermanus Art Circle, and a host of others.
You can also be a part of the art and music performance during the Hermanus cultural day celebration. This event features organizations like Hermanus Music Society, Overstrand Arts/Kunste (OAK), University of the Third Age (U3A), the Pro Musica Choir, the Hawston Dramatic Society, with many other studio dance performances, to make your day a fulfilling one.
Fact You Should Know
Hermanus arts and culture has several art "nodes" that encourages exploration for all its visitor
9. Taste the Best Wines At the Hemel-en-Aarde Valley Tour
Location: Hermanuspietersfontein Wines, Hemel-en-Aarde Village
Entrance Fee: Yes
Email address: [email protected]
Phone: 028 316 1875
Visiting time: Saturday 9:00am – 1:00pm
If you love a relaxing and wine-filled experience, you'll be flabbergasted by the Hemel-en-Aarde (Heaven and Earth) Valley tour. The picturesque drive through the best wine route in Western Cape is mind-blowing. The soil is also a fertile ground that allows the best premium grapes to gain expression. Vineyards are equally sighted all around the valley with over 15 world-class wineries waiting to be explored by tourists.
Some of the best wineries you'll see along the valley, offering the best delicious wines are:
Creation: for those longing to wine in superior quality Viognier, Syrah and Grenache, there's no better place to visit than Creation. Jean-Claude and Carolyn Martin are located in the high mountains of the valley. Take a tour of their vineyard for an unforgettable sundowner.
Hamilton-Russell Vineyard: The heart of many has been won by their first vintage wine released in 1982. They provide a world-class Pinot Noir Chardonnay, and their mouth-watering extra virgin olive oil and fynbos honey are open to all.
Bouchard Finlayson: Known for the pioneering Pinot Noir in South Africa, be sure to fill your glass with Galpin Peak, one of the loveliest in Pinot Noir. It is also incredible for Chardonnay.
Other Facts You Should Know
You'll be expected to pay a tasting fee (up to 4 x wineries)
Bottled water is also included for you
Traveler pickup is offered
Breakfast, lunch, and soda pop is not included in the packages
10. Surf the Waves in Hermanus Beaches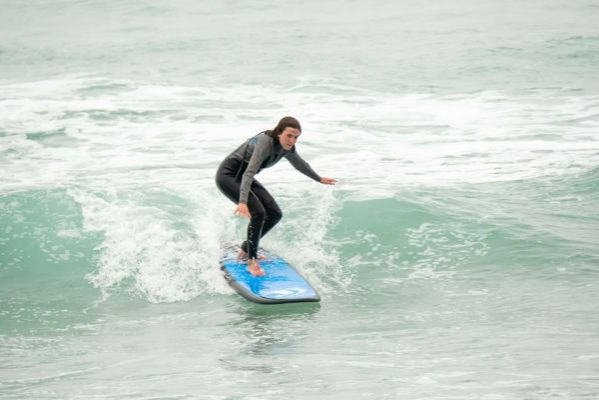 Location: Grotto beach and Hawston beach
Entrance Fee: No
Phone: 028 314 1392
Visiting time: Monday – Sunday, 9:00 am – 9:00 pm
Hermanus is the perfect place to surf the waves, whether you're a surfing pro or not, you got the chance to ride the waves. The waves breaking off the back point is a good destination to surf. The two Blue Flag Beaches at Grotto beach and Hawston beach explain the reason most visitors love to surf there.
The clean and well-cared-for environment attracts visitors to the beaches too. Not only that, they're changing facilities and lifesavers on the beach, so you need not fear. There's also a little restaurant and a picnic arena where you can relax after surfing. Is this not awesome? Of course, it is!
 Facts To Have In Mind
As spectacular and serene as the waves are, it is advisable to take caution because the wave can be dangerous. Only surf when the lifeguards are available.
If you're inexperienced and you want to learn, you can book a session with the Hermanus Surf School, this will go a long way to help you.
11. Buy Authentic Souvenirs At Lembu Gallery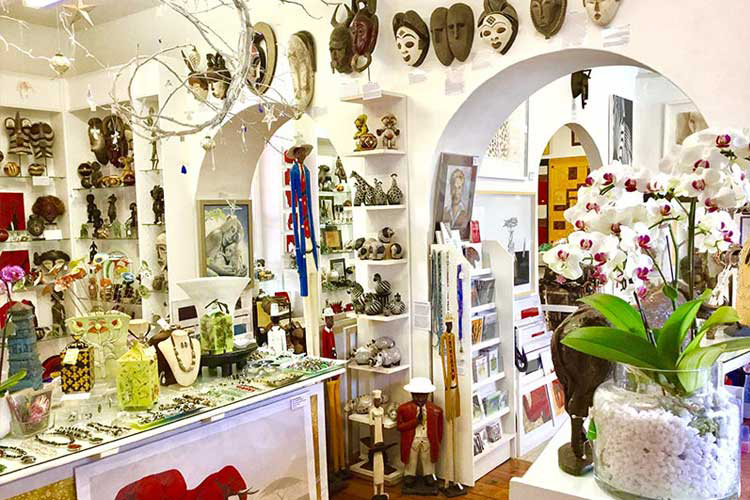 Location: 10 Harbour Road, Hermanus
Entrance Fee: No
Email address: [email protected]
Phone: 028 312 1187 / 028 313 2741
Visiting time: Monday – Friday, 9:00am – 5:00pm; Saturday and Sunday, 9:00am – 3:00pm
Lembu Gallery is beautifully housed in a century-old fisherman's cottage, which is now the studio of artist Ed Bredenkamp. Just a 10km drive from Harbour Road in Hermanus and you're right at the Gallery. There're lots of African stories written in paintings, ceramics, fabrics, and pieces of jewelry.
Lembu is a perfect place to buy authentic souvenirs because there are treasures of gifts and unique artworks from the African continent that you can make a variety of choices from. Some of Ed's oil paintings of red elephants are equally available for purchase.
12. Klipgat Cave Exploration
Location: Walker Bay Nature Reserve via Hermanus
Entrance Fee: No
Visiting time: Monday – Friday, 9:00am – 5:00pm; Saturday and Sunday, 10:00am – 3:00pm
One of the most astonishing among South Africa's historical landmarks, Klipgat Cave is found in Hermanus. The cave has earned world-class cultural and historical heritage as a result of its 1992 excavation. Looking through the cave and its limestone, you're sure to enjoy a stunning ocean view. It's good you bring along your hiking shoes as the cave can be slippery as you climb up, also bring along your jacket to keep you warm when it's windy.
Other Facts to Know
This mysterious cave came into existence over a million years ago from erosion of the aquifers.
The Middle Stone Age people, as well as the Late Stone Age people (the Khoikhoi), inhabited the place.
The stone hole is the most popular of all the caves you'll discover in Hermanus.
13. Night Clubbing in Mock Turtle Nightclub & Cocktail Bar
Location: 3 Mitchell St, Hermanus, 7200, South Africa
Entrance Fee: No
Phone: +27 79 498 6947
Visiting time: Monday – Friday, 9:00pm; Saturday and Sunday, 7:00pm
If you enjoy nightclubbing, then you should connect with the people or community that shares the same interests and these are the things you do at Hermanus Mock Turtle Nightclub & Cocktail Bar. These clubs also have a way of keeping you busy! Aside from enjoying clubbing, you can also meet people in these clubs and get involved with some charity and conservation initiatives purposefully to lift the local community and educate people on how best to appreciate and respect the area.
Facts You Should Have In Mind
The club is almost impossible to get bored in
The local clubs support arts and interests that attract a very innovative and creative community of artists, writers, craftsmen, photographers, and event videographers.
You can also walk into churches and mosques if you feel like fellowshipping with people of the same religion
14. Great White Shark Cage Diving in Hermanus
Location: South Africa Coastline, Hermanus
Entrance Fee: Yes
Phone: +27 72 062 8500
Visiting time: Monday – Friday, 9:00am – 5:00pm; Saturday and Sunday, 10:00am – 3:00pm
If you are seeking a unique get-up close and personal experience with one of God's awesome predators, then look no further. You have the opportunity to spend your holiday with the Great White Sharks that visit the South African coastlines in Hermanus. You even have the opportunity to dive into the shark hunting ground, Gansbaai Shark Alley, and explore what it's like being in their natural habitat. Don't be afraid when they try to make a meal out of you, the submersible cage you will be put in is strong enough to withstand cuts from the shark's razor teeth.
Other Facts to Know
Air-conditioned vehicle available to convey all visitors
Pick up and drop off in the hotels or restrooms is inclusive
Payment of fees and taxes inclusive
This is a private tour/activity, only your group members are allowed to participate
15. Eat a Meal At Moggs Country Cookhouse
Location: Nuwe-Pos Farm, 28 Nuwe-Pos Farm Road, Hemel-en-Aarde Valley, Hermanus
Entrance Fee: No
Email address: [email protected]
Phone: 076 314 0671
Visiting time: Wednesday – Sunday, 12 pm – 2.30 pm
The family-run Moggs Country Cookhouse is beautifully seated at the Hemel-en-Aarde Valley, surrounded by mountains, vines, and treetops. This countryside gem offers you a home-away-from-home experience. The meals are tasty and flavors, with a reflection of South African culture.
If you want to have a taste of meals prepared with fresh farm produce, then don't hesitate to visit Moggs Country Cookhouse. Meals from here are a delicious taste of farm produce. From the Middle Eastern aubergine salad to the fresh homemade bread and the fresh herbs sitting comfortably at the top of the slow-roasted lamb shank, you can't help but ask for more! This is the best place to have your seasonal bite of delicious delicacies in Hermanus.
Facts to Know
Moggs Country Cookhouse is a quaint, elegant, and simple restaurant in South Africa
Booking is very necessary
Summary List Of Places To See In Hermanus
As there are exciting activities to engage in at Hermanus, so are fantastic and popular places to cruise in at the center. Your visit will not be complete without exploring these places, it's all part of the fun!
Southern Right Quarters – Hermanus, 7200, South Africa.
Hermanus Cliff Path – Sun Road Trading, 11km along the Hermanus coastline.
Fernkloof Nature Reserve – Fir Avenue, R43, Hermanus, Fernkloof Nature Reserve
Hermanus Pearly Beach – Portion 1, Farm 321, Kleyn Hagel Kraal, Pearly Beach, Gansbaai
Cape Whale Coast – Hermanus, 7200, South Africa
Hermanus Art Gallery – Hermanus, 7200, South Africa
Cape Overberg Hermanus – South East of Cape Town
Market Square – Market Square Street, 7200 Hermanus
Hermanuspietersfontein Wines – Hemel-en-Aarde Village
Hermanus Beaches – Grotto beach and Hawston beach
Lembu Gallery – 10 Harbour Road, Hermanus
Klipgat Cave – Walker Bay Nature Reserve via Hermanus
Mock Turtle Nightclub & Cocktail Bar – 3 Mitchell St, Hermanus, 7200, South Africa
South Africa Coastline, Hermanus
Moggs Country Cookhouse – Nuwe-Pos Farm, 28 Nuwe-Pos Farm Road, Hemel-en-Aarde Valley, Hermanus
The best things in life come to those who go after them. It is therefore imperative to seek the best life can offer you. As you explore the wonders of nature, visiting Hermanus, do well to enjoy every bit of the experience so that you'll have unforgettable memories to fall back on.