Joao Silva is a renowned war photographer/photojournalist who has made a name for himself, thanks to the impact of his work in conflict areas in Africa, Central Asia, Russia, the Balkans, and the Middle East. He is perhaps best known for being a member of the Bang-Bang Club, a group of photographers that covered South Africa from the time Nelson Mandela was released to the country's first election in 1994.
Originally from Lisbon, Portugal (as he was born there in August 1966), Silva lived in Portuguese Mozambique with his parents till around the age of nine when his family migrated to South Africa to get away from the war in the colony. The young man studied at a local high school before dropping out to pursue his interests in photography. Consequently, he studied black-and-white photography at a vocational night school before going on to establish himself as a photographer by the late 1980s.
Joao Silva has since gone ahead to work with some of the most famous media houses in the world. He started his career as a freelancer for the Johannesburg Herald before working for the Alberton Record, and then The Star newspaper as he also freelanced for Reuters. In 1994, he joined the Associated Press, which he remained with for a while before joining the ranks of the New York Times. There are so many intriguing facts about the photographer, which you'd be happy to find out.
Summary of Joao Silva's Biography
Full name: João Silva
Gender: Male
Date of birth: 9 August 1966
Place of Birth: Lisbon, Portugal
Joao Silva's Age: 57 Years Old
Nationality: South African
Zodiac Sign: Leo
Sexual Orientation: Straight
Marital Status: Married
Joao Silva's Wife: Vivian Silva
Joao Silva's Children: 2
Famous for: Being a member of the Bang-Bang Club
Joao Silva is a member of the Bang Bang Club
The Bang Bang Club is a group of four photojournalists that were active in South Africa between 1990 and 1994 when the country was transitioning from apartheid rule to a system of democracy. They were made up of Joao Silva, Ken Oosterbroek, and Pulitzer winners – Greg Marinovich and Kevin Carter. Other photographers who worked with them include Gary Bernard and James Nachtwey.
The Bang Bang Club was devoted to covering the conflicts and infighting between South Africans, particularly between the supporters of the ANC and IFP, as well as the neo-Nazi group, the Afrikaner Weerstandsbeweging. In 1994, during a battle between the supporters of the ANC and the National Peacekeeping Force in Thokoza Township, Oosterbroek was killed by friendly fire, while Marinovich was seriously injured. In that same year, the group lost Kevin Carter, who committed suicide. Of the two remaining surviving members of the group, only Silva is still active.
Silva was notably with Carter in Ayod, Sudan (now South Sudan), during the famine when the latter shot the very popular photo (showing above) of a vulture stalking a little starving child known as "The Struggling Girl" or "The vulture and the little girl." It was this picture that won Carter a Pulitzer prize but inadvertently contributed to why he decided to take his life.
Did You Know He Lost His Two Legs in Afghanistan?
Silva has no doubt seen and photographed lots of horrors in his line of work. In 2010, while going about his business, this time in Kandahar, Afghanistan, where he was on patrol with US soldiers, the photographer stepped on a land mine and lost his left leg below the knee, and his right leg from just above it. Following the incident, Silva was treated at the Walter Reed Army Medical Center in the District of Columbia. He underwent more than eighty operations and rehabilitation training courtesy of his employers, the New York Times. After his recovery, which required him to receive two prostheses, he was posted to the White House.
Read Also: 10 Famous African Warriors That Shaped The Continent's History
Silva's Work Has Earned Him a Few Awards
For a career that has lasted over two decades, the photojournalist has garnered wide experience in the profession. Some of his works have been showcased in different festivals, including the 25th annual Visa Pour I'Image international photojournalism festival held in Perpignan, France, as well as Johanessburg, New York, Milan, and Munich, among others.
Joao Silva's works have also earned him several award nominations, from which he has won a few of them. He first got recognized for his work in 1992 when he was named the South African Press Photographer of the Year. That same year, he earned the 2nd prize, as well as an honorable mention in the World Press Photo Awards. Since then, he has gone on to rake in a few more awards, which includes the following:
1995 – Selected for the World Press Photo Joop Swart Masterclass
2006 – World Press Photo's Award-Winning Photographer, second prize singles, and Contemporary Issues.
2007 – World Press Photo Awards for Best Photographer, Spot News, and Honorable Mention prize stories.
2011 – Awarded Chevalier de I'Ordre des Arts et Letters by the French Government
2012 – Awarded Order of Liberty (Ordem da Liberdade) by the Portuguese Government
2012 – Awarded Honorary Doctorate in Fine Arts by the Corcoran School of Arts and Design in Washington D.C, USA.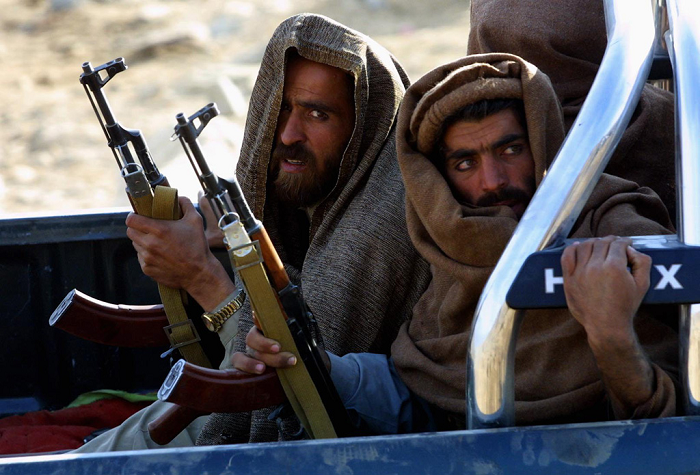 He has a Few Published Works
While he is widely known as a photojournalist, not many know that Joao Silva is also a prolific writer. In the year 2000, the war photographer co-authored The Bang Bang Club: Snap Shots from a Hidden War, with fellow Bang Bang member Greg Marinovich. The autobiographical book details the story of the final days of Apartheid in South Africa. First published in London in January 2000 by William Heinemann, the book was later translated into other languages such as German, Spanish, Polish, and Portuguese, etc.
Five years after the release of his first book, Silva wrote another book, which he titled In The Company of God. The book is a photographic compilation detailing Iraqi Shi'a Muslims in the period of occupation and transition. It captures in detail their strong spirit of sacrifice, as well as their intense commitment to their faith.
What You Should Know About His Wife And Family
The photojournalist is happily married to a woman named Vivian Silva, and the couple has two children. However, not much is known about his wife, and what she does for a living, likewise his children's names and when they were born. What we know, however, is that Silva and his family currently reside in the City of Johannesburg, South Africa.
Joao has always described his wife as his backbone. According to him, she was the first person he called after the incident in Afghanistan. In his words, "I called my wife, Vivian, and told her, "My legs are gone, but I think I'm going to live." Then, I passed the telephone on to the correspondent so she could continue the conversation and keep Vivian calm. Despite that unfortunate incident in Afghanistan, Joao Silva has since reunited with his family, and they have been living happily family ever since.