In most recent times, South Africa has seen a surge in the rise of celebrity sangomas in the country. From well-celebrated stars such as Boity to others like Dineo and her husband Solo Lange, most of these celebrities do not hide their calling; in fact, most of them are proud of the spiritual calling, and they speak about it with all ease.
On a more general ground, being a sangoma is something that people appreciate, but when it has to do with celebrities, not many people are eager to accept it. Some alleged that most celebrities claiming to have heard and answer the calls of the ancestors are simply lying, although there is no way of understanding that. With more and more famous people answering the call, it won't be surprising to see so many sangomas that are famous in the future.
Some Celebrity Sangomas You Probably Didn't Know
1. Boity Thulo
Name: Boitumelo Thulo
Date Of Birth:

 

28 April 1990

Profession: TV Personality, Rapper, Actress, Businesswoman, and Model
When she became a sangoma: 2016
Husband: Single
This may come as a shock to many, but television personality Boity is probably the most famous among other Celebrity Sangomas in the country. It was back in 2016 that she embarked on her spiritual journey towards becoming a sangoma. She revealed that she decided to follow her family's spiritual calling, even though she knew what it could cost her as she had always seen in her dreams since she was a child.
At first, Boity was reluctant to accept her calling, but someone close to her encouraged her to embrace the call. She continued to receive mixed reactions because of the calling, but she insists she finds fulfillment in it.
2. Baby Cele
Name: Baby Cele Maloka
Date Of Birth:

22 March 1972

Profession: Actress
When she became a sangoma: May 2004
Husband: Thabo Maloka (2017-)
Baby Cele spent the first three decades of her life not sure if to accept her calling as a Sangoma. However, in May 2004, she finally came around. The actress was said to have finally agreed to the calling because she feared her family might be "wiped out" if she did not accept it.
According to the actress, her initial refusal to accept the calling was because she was scared it would interfere with her career, but after she lost her brother and sister, Thembinkosi and Zodwa, respectively, in mysterious circumstances, she had to accept after prayers did not work. Her mother was also a Sangoma, just as her grandfather who was an inyanga.
3. Buhle Mda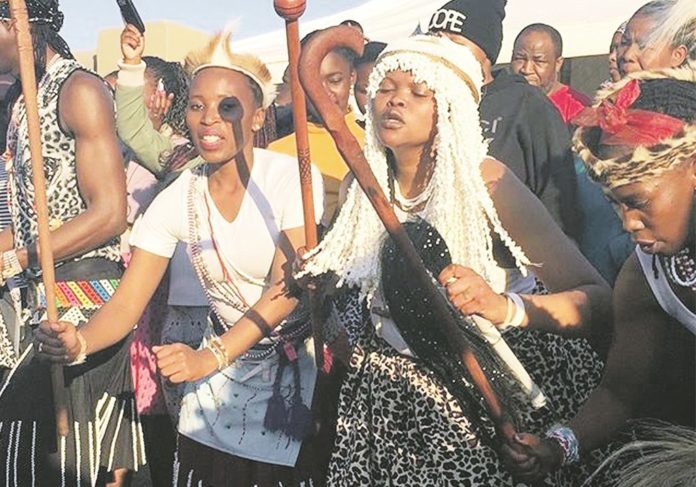 Name: Buhlebendalo Mda
Date Of Birth:

1988

Profession: Musician
When she became a sangoma: 2016
Music star, Buhle Mda had already started her career as a singer when she became a traditional healer like many other celebrity sangomas in the country. She was with her band, The Soil, when she announced that she was taking a break in 2016 to train into becoming a sangoma; her ancestral calling.
She took the break from her acapella group in March before she finally returned in August of the same year after she graduated from her training. She claimed that as Africans, there is a higher calling to answer beyond one's self, and so she decided to accept her calling.
4. Dawn King
Name: Dawn Thandeka King
Date Of Birth:

1 October 1977

Profession: Actress, Singer
When she became a sangoma: 2009
Husband: Jabulani Msomi (m. 2002–2017)
Much celebrated award-winning actress, Dawn Thandeka King, has not made her many personal struggles over the years with mental health and depression a secret. According to her, it was thanks to her calling as a traditional healer that she was able to deal with some of the challenges.
In 2008, she suffered an accident that left her bedridden for a while. She stated that she felt the accident had something to do with her ancestral calling. The actress claimed that she made an utterance that if it had anything to do with her calling, she was ready to accept it, and soon afterward, she was able to walk again.
King began her journey as a traditional healer in 2009. She revealed that as a singer, she gets her songs from the ancestors and whenever she performs, she communicates with them and heals someone in the crowd.
5. Bongani Masondo
Name: Bongani Masondo
Date Of Birth:

26 January 1984

Profession: Actor, Singer
When he became a sangoma: 2011
Talented actor and musician Bongani Masondo is yet another of the country's celebrity sangomas, although his case is a little different. He shocked many in 2011 when he decided that he was putting his career on hold, to go and train as a traditional healer, even though it was at that point that his career was getting to its peak.
From then on, his emphasis was more on his ancestral calling than on any other thing, until 2017 when he revealed that he was again keeping aside his calling to go back to acting and singing full time. According to him, he asked for permission to be allowed to focus on his career. He will return to practice as a healer when the time is right.
6. Nandi Nyembe
Name: Nandi Nyembe
Date Of Birth:

August 19, 1950

Profession: Actress
When she became a sangoma: 2009
Husband: Bob (divorced)
Veteran actress Nandi Nyembe portrayed a sangoma in Isibaya when she took the role of Gogo Mkhithi. What many may not know is that in real life, she is also one. Her journey into becoming a traditional healer is an interesting one. It all started when she was a teenager. The actress revealed that she was very sick when she was 17, and her mother took her to the hospital, where a test was carried out on her urine.
Although soil particles were found in it, everything else about her was fine. This, among other things, led to her birth as a sangoma. While she does not practice anymore, her daughter has taken after her as a traditional healer, and she assists her in carrying out certain duties that have to do with the office from time to time.
7. Phelo Bala 
Name: Phelo N Ndiki
Date Of Birth:

24 March 1991

Profession: Musician
When he became a sangoma: 2018
Partner: Moshe Nkumanda-Ndiki
Among the celebrity sangomas in South Africa, one will not find many males doing it. However, musician Phelo Bala is not only a traditional healer, but he is very proud of his calling. According to him, while many people may consider him a musician, he sees himself first as a sangoma before anything else because even when he is singing, he still heals people.
The youngest of the singing Bala brothers who formed the group Joyous Brothers, Phelo revealed that he has experienced a lot of things that have made him finally accept his calling. He revealed that in the past, he had an experience in which his body changed physically. After this, he went to see a doctor he was only diagnosed with flue and it did not help much until he was encouraged to go and see a Sangoma. In 2018, he vanished for two months, and it was after he returned that he revealed he had answered his calling.
Although he is honest with his music and he loves it, he made it clear that it is not his real calling because he knows one day he will retire from it, but not his spiritual calling. He has since gotten the support of his brothers and other family members.
8. Siphokazi Buti (Cama Gwini)
Name: Siphokazi Buti
Profession: Musician
When he became a sangoma: 2009
Husband: Still single
Cama is a little different from most other celebrity sangomas, in that she has always preferred to keep details about her initiation and her journey as a traditional healer personal. Nonetheless, her music has been described by her followers and fans as highly spiritual with powerful spiritual messages that are said to be linked to ancestorship.
Initially, she did not accept her calling until after the release of her debut album, Zivile. She revealed that her time in the music industry was a revealing one for her as she made many mistakes in the process, and she came to understand that she was standing in the way of her success and that the more she turned her back on her ancestors, the more they would turn their backs on you.
Buti finally came around to accept who she is spiritually, and she decided that even as an artist, one can still be a traditional healer since both gifts were given to her by God and her ancestors. After her first two albums, Cama Gwini decided to let go of her music career to settle down as a traditional healer, before later returning to it.
9. Zola Hashatsi
Name: Zola Hashatsi
Date Of Birth:

16 October 1988

Profession: Presenter, Producer
When he became a sangoma: 2019
One doesn't have to be a fan of Zola before one would know he has since accepted his calling as a sangoma and that he is very proud of it. The singer has since revealed that he is strictly a Sangoma and nothing more, as he is not an ithwasa kodwa igedla. He revealed that his calling is only to be a traditional healer.
Tracing back how he got his calling and how he accepted it, the actor revealed that in 2009, he suffered the loss of his great-grandmother, whom he was close to. She was always protecting him, and she became his ancestor. He believes that was his first calling and he was supposed to heed the call that year, but he didn't as he did not fully understand.
It was until he was 30, that he had a full understanding of his calling and he accepted it. According to him, he did not find it hard or surprising to accept his calling, although since he still believes in God, he is the son of the soil.
10. Dineo Langa and Solo Ntsizwa Ka Mthimkhulu
Both Dineo Langa and her better half Solo are among the most popular celebrity sangomas in South Africa. What makes their union more interesting than many others is that they are spiritually in tune, emotionally in tune, as well as in tune in the aspect of their business life.
When the couple first met, Dineo was not in any relationship, and she was not interested in being in any. However, she was invited by a friend for what was claimed to be a lunch. The friend, who was also Solo's friend, also invited the rapper, but when the two came, they realized they were set on a blind date by their mutual friend. Even though as stated she was not interested in any relationship, she still found Solo fascinating, and they both fell for each other. For the next nine days, they dated until 2009 when they finally walked down the aisle.
At the time they first met, their compatibility was not questioned by either, but what they didn't know was that they were both spiritually gifted. Over the years, they both continued to grow in their separate spiritual callings. Solo revealed that on his part, he had always known that he was spiritually gifted since he was a child, but he still found it hard accepting the call, but he later did. On her part, Dineo revealed she got to learn of her calling by accident. She went to see a sangoma for an entirely different purpose, and it was during the encounter that she learned she was also called.
Sangomas Are Traditional Healers And Links To The Ancestors
Sangomas are very popular in South Africa, although not many people fully understand their calling. Often regarded as the children of the soil or those called by the ancestors, sangomas are traditional healers. It is generally believed that through them, ancestors can connect to the living and provide means through which diseases and ailments could be tackled.
Even though they are mostly referred to as traditional healers, their purpose could also extend to other spiritual duties such as providing answers to the problems of people in cases of spiritual problems or personal difficulties.
Other things they do include dream interpretations and sometimes serving as a bridge between the world of the living and the ancestors. When one is called, it does not mean that one will have to give up one's way of life, but only to make certain adjustments to accommodate the calling.
They Are Allowed To Marry Or Have Same-Sex Relationships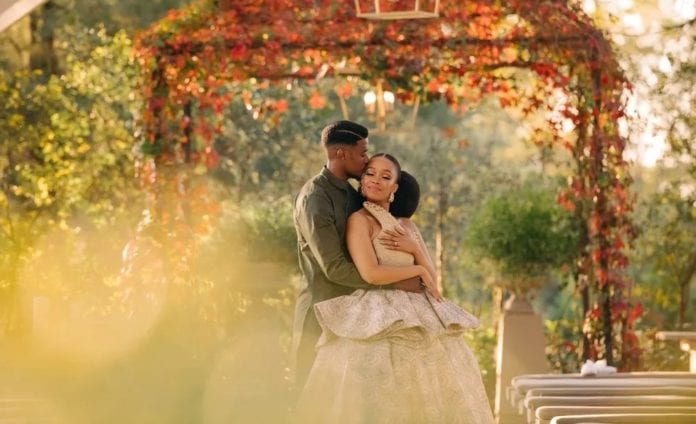 Sangomas are mostly considered to be different from most others due to their spiritual involvement. However, their lives are not so much different as they are not only allowed to have private lives and jobs, but they are also allowed to get married, unless in situations whereby one decides not to.
There are no restrictions on marriage for these traditional healers. They can decide to become sangomas before they get married or get married before becoming sangomas, depending on when they get the call and are ready to accept it. As it is seen among some celebrity sangomas and others who are not celebrities, same-sex marriage is also allowed among them.
It has been revealed that since ancient times, some traditional healers have been involved in same-sex marriage, most especially among women who are said to be controlled by dominant male ancestors who command them to have wives. According to research carried out by Nkunzi Nkabinde and Ruth Morgan, marriage has always been allowed among Sangomas just as sex and other forms of relationships.