There was a time when the thought of a woman having a haircut was unfathomable. It was initially thought that haircuts are a masculine thing, and so it was left for men as part of their identity. However, today that cannot be said to be the case as ladies, including South African ladies, have broken that stereotype. Again, it was thought that long thick hair is an African woman's identity and so reversing that seemed to be against the norm.
Nowadays, however, personalities are no longer defined by the way a lady dresses or her costume alone; the woman's haircut (or hairstyle, as the case may be) also adds to the entire personality equation. This realization has driven South African ladies to take on or invent beautiful haircuts that best project their disposition. If you have seen a South Africa woman with a haircut, you haven't seen anything yet.
It must be said that this buck does not stop with the 'chics.' The older and more mature women have joined the trend, so now haircuts among South African Women cuts across age, class, social status, and even religious barriers as looking good is not attributed to a particular group of persons. It only requires one being able to find out what haircut is good for their looks and such creativity is all that it takes to get onboard.
South African celebrities such as Loot Love, Zozibini Tunzi, Masechaba Ndlovu, Bonnie Mbuli, and Nandi Madida, among so many others, wear haircuts (or have worn at one point) that have made them radiant and stylish. So if you are ready to slay with a nice fitting haircut and you are at loss regarding what style to wear, here is a list of the best South African ladies' haircut to choose from.
Most Popular Haircuts Among South African Ladies 
All South African ladies' haircuts can be grouped into categories. The style may differ from one lady to another – as a little tweak could always make a whole difference. However, they all fall into major categories, and here are four of the most popular haircuts among South African ladies.
Mohawk Haircut
The Mohawk haircut style surfaced in South Africa in the late 2000s, but it has always been around. Its name is linked to an indigenous tribe – the Mohawk people – in Upstate New York, a region in the state of New York, USA. But even though the name is the same as the people, they wear a different hairstyle – a square tuft of hair toward the back of the head. The Mohawk hairstyle is worn by the Pawnee people, living in the state of Nebraska and the northern side of the state of Kansas (all in the United States of America).
Mohawk haircuts can be sassy, as well as classy, depending on the style and how it is worn. Whether curly, short, long, or braided, the Mohawk haircut projects independence with an air of confidence. Any Mohawk style that is worn by a South African woman brings out their 'Africaness,' and you are also encouraged to try it.
Pixie Haircut
The Pixie haircuts do great service to the contemporary South African ladies on the go. They are convenient, easily maintained, and can be used for both formal and informal occasions – no wonder it is the go-to haircut for most South African ladies. The Pixie hairstyle came about in the '50s and '60s when it was worn by notable ladies at the time like British actress Audrey Hepburn in the 1953 rom-com Roman Holiday. It became even more popular and was embraced by the American populace when it was adorned by actresses Goldie Hawn and Halle Berry.
It can come in variant styles such as pixie bob, feathered pixie, choppy pixie, and pixie wedge, among others. The truth is that there is always a pixie haircut that will suit any lady irrespective of the face shape – oval or round. South African women with thick full hair may opt for the right pixie haircut. Nowadays, most go for the long and short pixie haircuts with bangs.
Afro Haircut
The Afro haircut was promoted as a natural hair movement. When Black Americans began to push for equal rights in the United States of America in the '60s and '70s, it gave rise to the Civil Rights Movement, which among other things encouraged boycotts of several systems the promoted segregation and racism. It also encouraged black people to refrain from damaging hair products and embrace their natural hair as styling their hairs to look like the whites did not promote the struggle for black recognition.
The full-blown Afro hairstyle became a symbol of the struggle for black power. Of course, there was a backlash from the white communities, but years later, it became a hairstyle synonymous with the black race- and South African women are not missing out on that trend. Whether long, short, colored, tinted, or curly, it's a haircut that gives power to the African woman.
Shape-Ups and Fade Haircut
The Shape-up and Fade haircut came as an upgrade on the Afro. With the advent of hip-hop in the '80s, people felt that the symbolism of the Afro had to give way to something more trendy. It began with the high-top fade as Afros were shaped from the sides to give a neat haircut that was the toast of that decade. It was so popular that it was the haircut worn by Will Smith in the popular black American sitcom, The Fresh Prince of Bel-Air that hit the airwaves in the '90s. Gradually, the high-top gave way to the shape-up and fade – which is still around today.
The Fade itself has been in existence since the '40s and is said to have originated from the US military. However, with the passage of time and experiments with different styles, the haircut has been modernized to the smoother version we have today – with most South African ladies loving the thrills.
Best South African Ladies Haircut This Year
1. Blonde Mohawk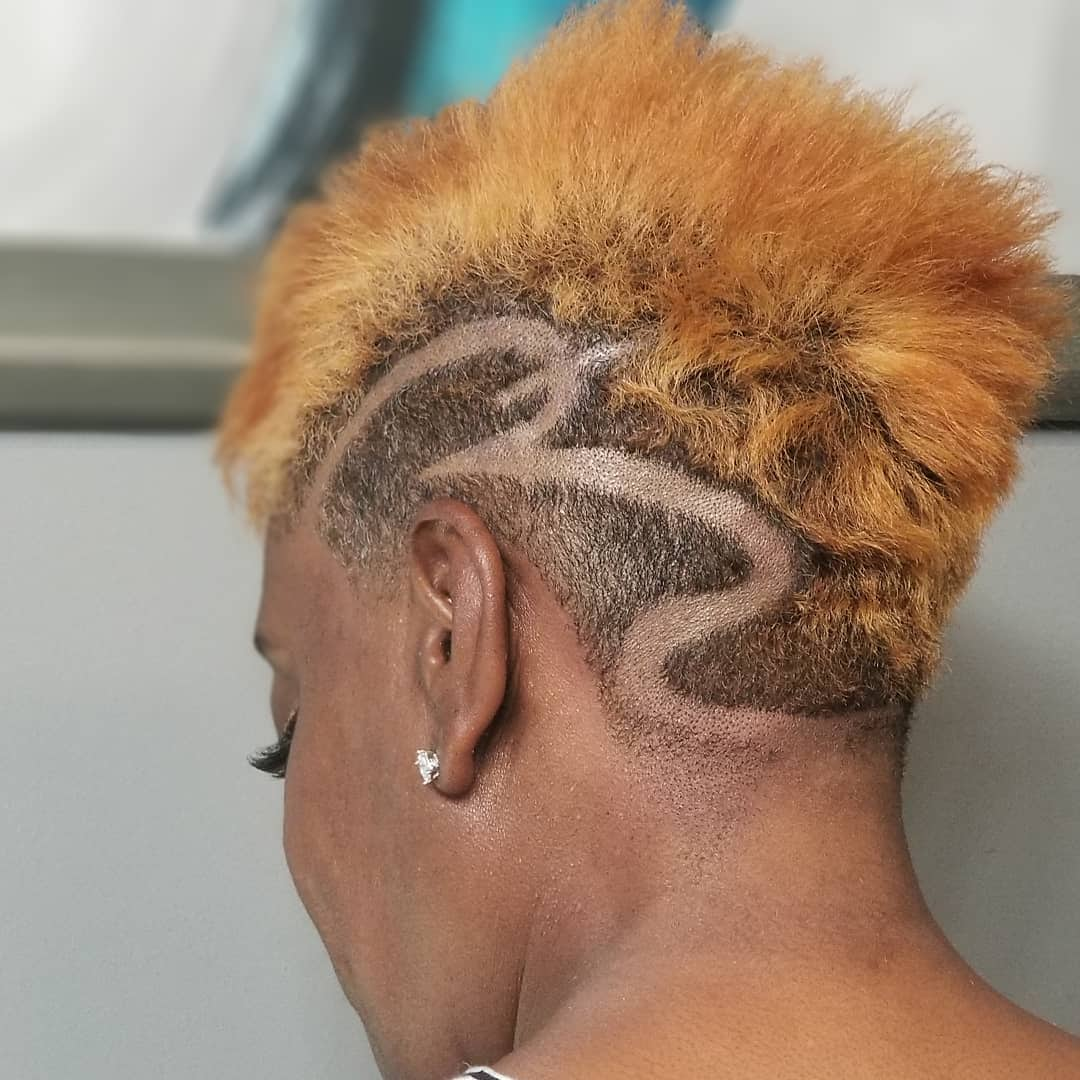 The Blonde Mohawk haircut is one that is stylish and grows on stylish South African ladies. It could either be blonde or tinted with any other color of choice, but the result still remains the same. And if the barber is worth his bill, then a good shave at the base of the cut will add the aesthetics that will make your look more alluring.
2. Curly and Colored Mohawk
The Mohawk again! The haircut is common among South African women because it is one of the most common haircuts among trendy Africans. The curly and colored mohawk haircut is a great fit and a bit different from the blonde mohawk because the colors make it more stylish and attractive while the curls make it even more beautiful.
3. Curly Black Pixie Cut
Generally, the assertion is that short haircut styles are most suitable for African women. It doesn't matter the category of women – whether young or older women. This pixie haircut is pretty and cost-effective, which is why most South African women prefer this haircut – you should too.
4. Blonde Fade
You can never go wrong with the fade. If you are tired of the monotonous black hair, you can go can take it further by applying a blonde or golden dye on the top to take your appearance out of the conventional black fade. It redefines your look and makes you look even better.
5. Maroon Fade
Talk about a classy look and you see it with a maroon effect! The fade is a beautiful haircut on its own, however, it becomes more elegant with tweaks in the coloration and style. These simple tweaks may be all you need to become the talk of that 'jol' you are planning to attend. Adding a maroon dye to the fade – with a good style from your barber – and you are good to go!
6. Tapered Curls with a Shaved Design
This haircut – tapered curls with a shaved design – is a beautiful sight to behold. Whether it is worn by younger or older women, it gives a classy look. The curls add to the aesthetics, and if you can apply a dye, then 'trendy' is what you have.
7. Dyed Mohawk with a Sophisticated Shaved Design
If you have short hair, you can step out of the crowd and be different! It will be worth your while to try on the dyed mohawk with a sophisticated shaved design.
8. Modest Platinum Cut
The platinum haircut is one that makes you bold and beautiful. Whether you wear it all over the head or on a portion of the head, the result still remains the same. With this, you do not need so much effort to maintain.
9. Traditional Buzz Cut
The traditional buzz cut (also called a round shave or a brush cut) seems to be the most popular haircut of the native South African woman. Wearing it with minimal make-up sets you up for elegance.
10. Curly Platinum Cut
Still, on the platinum haircut, most South African ladies with curly hair can make the most of it by going for the curly platinum haircut. It brings a great feel and makes you ooze with confidence.
11. Blonde Curly Haircut
They say that not everyone can wear blonde hair, but that statement is really a myth. The coloration of your hair makes a bold statement about your appearance. And even though going blonde is considered to be a risk, it is one that is worth taking. If you have curly hair, the blonde curly haircut is one you should consider, and even if you don't, you can make artificial curls – if you really want to try it.
12. Sleeked Black Finger Waves
The finger wave is such a unique haircut and comes in different styles. However, the sleeked black finger wave is one that brings out the elegance and style in whoever wears it.
13. Neat Colored Haircut
Wondering what to do with your short hair? Dye it red! Yes, pull off this neat red-colored haircut and boost your confidence despite the short hair. The trick is with the red dye. It would command attention thereby making you look classy and attractive.
14. Multi-colored Mohawk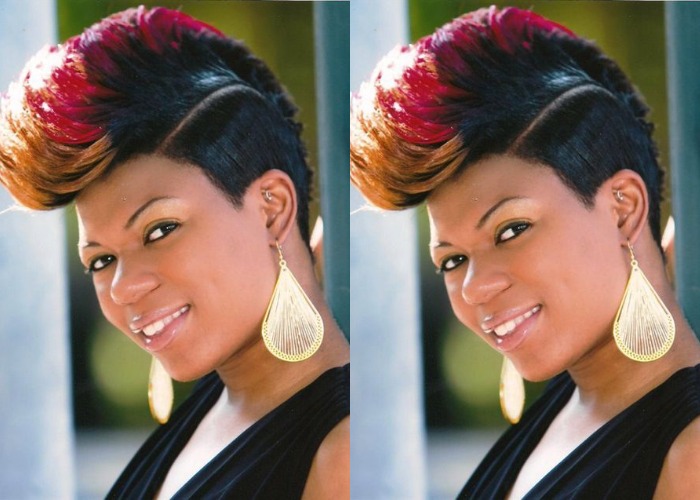 It is clear by now that the mohawk hairstyle cannot be limited in terms of style, and so one can choose to apply multicolors to the hair – depending on the occasion. This style appeals to the free-spirited South African women who care so much about being stylish and trendy.
15. Dyed Curly Fade
It is at this point we should mention that the fade is probably the most common haircut among African women today. The different styles that can be applied to it to give it a different feel make it very popular among South African ladies. You could dye it into any color of your choice or you could add curls to your hair to make it even more beautiful.
16. Simple Midi Cut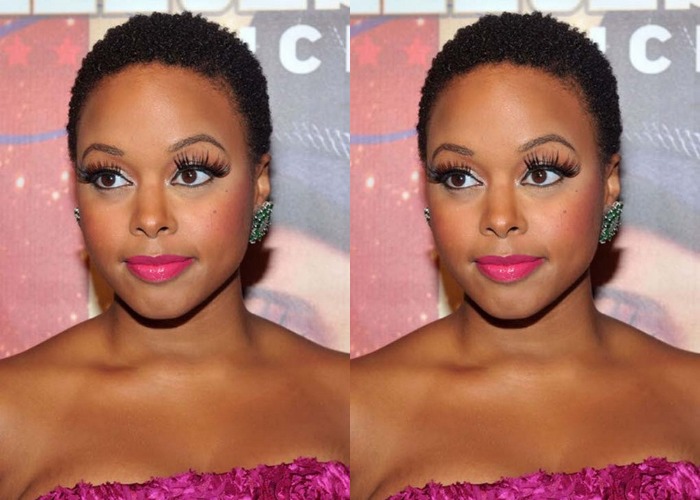 Sometimes, the burden of choosing a haircut that will best bring out your beauty and elegance might become a little too much for one to bear. Especially when it seems you have done it all or maybe, don't have the money to get the haircut. In those situations, the simple midi haircut comes in handy. Simple, less costly, and easy-to-maintain, this haircut, combined with the right makeup can fit in any season. No wonder it has become the toast of many South African ladies.
17. Grey Fade Afro
https://www.instagram.com/p/BmKXZGLH44g/?utm_source=ig_embed
Oh, what a beauty it always is to see older/more mature women on short haircuts, especially the grey-haired ones. Wearing an Afro fade haircut for older women with grey hair is a classic – nothing beats that. It speaks to your age and maturity, giving you good self-esteem and commanding the respect of the younger women. Accentuate your grey hair with this haircut treat and thank us later.
18. Afro with Curls
The Afro haircut is no stranger to African women as it speaks of 'black power' and somehow gives them that confident outlook. Whether full-blown or with curls, you can do no wrong rocking this haircut. It is one of the most popular styles among South African ladies. So if you have thick African hair, you can give this haircut a try.
19. Cornrow-styled Mohawk
Remember the Ghanaian cornrow craze? Yes, it is also a thing among South African ladies. For most of them, a neat combination of the cornrow hairstyle and the Mohawk is the way to go. Juxtaposing the cornrows on either side of the mohawk is a super cool hairstyle that is the toast of women in South Africa seeking to make a fashion statement.
20. Teenie Weenie Afro (TWA)
Last, but not least on this list, is the Teenie Weenie Afro (TWA). This haircut is suited to South African ladies, and they rock it effortlessly. It's easy to maintain as you could just sleep on it and wake and bounce. Just a little touch to get the hair curled is all you need to get started. So if you are looking for a new haircut to rock as a lady, then the TWA is one you can try anytime.
Other Short Haircuts for Black South African Ladies
Mohawk in a Fade
Neat Curly Black Pixie Cut
Simple Platinum Cut
Clean Pixie Cut
Messy Curly Black Pixie
Neat Rough-Textured Fade
Sleeked Blue-dyed Look
Colored Finger Waves
Crazy Patterns
Sophisticated Shaved Cut
Curly Fade Pixie Cut
Ragged Pixie Cut