The South African football league is one of the biggest in Africa, without any doubt. Not only is it broadcast live on the DSTV sports channel, but it is also actively followed by many across the continent. Just as the league has continued to gain attention, the players are now the most paid in Africa, only after Egypt. The country's league is ahead of others like  Tunisia, Angola, DR Congo, Zambia, and a distant Nigeria. With that said, it has remained a subject of debate on what the highest-paid players in the PSL take home.
Before now, there was the rush among South African footballers to play in European leagues like most other players in different parts of Africa, but that has mostly reduced since they are now well paid, and thanks to the live coverage of the league by SuperSports, they have also gained celebrity status both in the country and other parts of the continent.
The Average player in the Premier Soccer League takes home  R100 000 per month. This means that annually, the average salary of PSL players is R1.2 million. Here is a look at the top earners in the league and what they take home.
List of the Highest-Paid Players In the PSL
1. Khama Billiat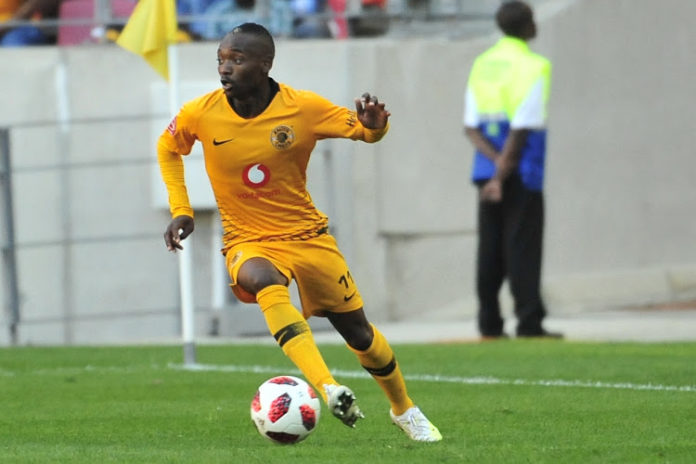 Salary: R833,333
Net Worth: R10 million.
Current Club: Kaizer Chiefs
Position of Play: Midfielder
Arguably the best in the league, Khama Billiat also doubles as the highest-paid player in the PSL. He is a Zimbabwean player who also slugs it out for the country's national team. Born in 1990 in Harare, he started his career playing for CAPS United in his home country in 2010. In the same year, he left for South Africa, where he played for Ajax Cape Town until 2013 and then Mamelodi Sundowns until 2018 before joining his current club in 2018.
He did not only get his massive pay due to his great style of play but also because of his level of experience and the motivation he brings to other players in his team.
2. Itumeleng Khune
Salary: R480,000
Net Worth: R21 million
Current Club: Kaizer Chiefs
Position of Play: Goalkeeper
Itumeleng Khune may be a goalkeeper, but that did not stop him from being among the highest-paid players in the PSL right now. Interestingly, the goalie, born in 1987 and started his junior career in 1999, had topped the list for many years before a fellow teammate ousted him. Having started as a youth with the Chiefs, he turned professional in 2004 and has since continued playing for the same club and Bafana Bafana.
He is one of the richest players in the PSL, with an estimated net worth of R21 million. This means that he is much richer than Khama, even though he is the highest-paid.
In 2021, there are speculations that his 21 years with the club might finally end as his contract was finally coming to an end while the club was still yet to offer him a new contract. The general belief is that if the club lets go of the goalie, others would want him, but it remains to be seen if he would maintain his place among the most paid in the league.
3. Samir Nurkovic
❤ & ✌🏿#Amakhosi4Life pic.twitter.com/MGKdn5RZYY

— Samir Nurković (@NurkovicFans) February 21, 2021
Salary: R450,000
Net Worth: Under Review
Current Club: Kaizer Chiefs
Position of Play: Striker
The exact salary of Samir Nurkovic has continued to remain a thing of speculation, but many believe he receives nothing short of R450,000. In 2020, he got two offers from Abha FC and Kuwait Sporting Club, who were reported to be willing to pay as much as US$800 000 (R12-million based on current exchange rate) for the star player. After the deal failed to pass through, Samir insisted on a new deal as he was no longer ready to accept his earlier salary of R120 000 monthly. It is thanks to the deal that he now earns as much as he does.
Born in 1992, the Serbian footballer started his career in 2011 and joined the Chiefs in 2019. Since then, he has recorded many goals for the club.
4. Thapelo Morena
Salary: R400,000
Net Worth: R5 million
Current Club: Mamelodi Sundowns
Position of Play: Defender and Midfielder
Born in Randfontein, South Africa, on 06 August 1993, Thapelo Morena has risen to become of the most interesting and talented South African players to watch. He started his career as a youth player with Bloemfontein Celtic in 2011 when he was only 22. In 2013, he was promoted to the club's senior team, where he played until 2016 when Mamelodi Sundowns decided to give him a deal that stole him away from Celtic.
He still plays for the Sundowns and is said to take home a salary of R400,000 each month. Although he mostly plays either as a midfielder and defender, Morena has also played various roles for the club, thanks to his creativity and adaptability. This is one reason why the Brazilians decided to push his deal with the club for yet another five years in 2020 when he signed to continue with the team.
It is not surprising that the player is now valued at R21 million, making him one of the most valuable players in the league at the moment, only after a couple of other stars. That said, he has a net worth that is estimated by some sources to be around R5 million.
Although it is with the Sundowns that he is more popular, he also has a place with the Bafana Bafana for which he also plays. He made his debut as an under-23 player in 2016, but by that time, he had already started playing for the country's senior team since 2015.
5. Elias "Domingues" Pelembe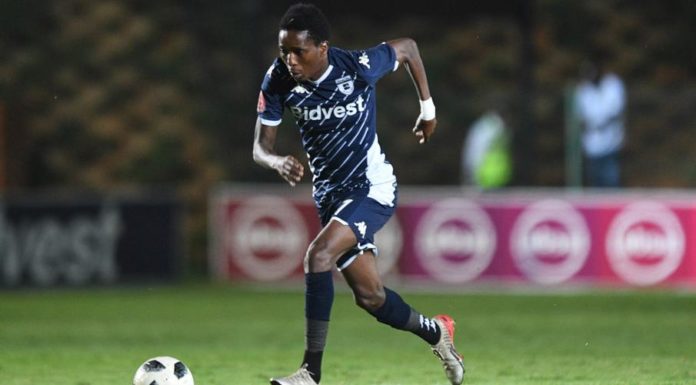 Salary: R320,000
Net Worth: R10 million
Current Club: Bidvest Wits
Position of Play: Midfielder
Another midfielder, Domingues, has risen to be among the top earners in the PSL. There was a time that he caught the eyes of the English football club, Tottenham, before Mamelodi Sundowns splashed big money to steal him from Supersport United. In 2015, the Mozambican footballer, born in 1983, was signed by Bidvest, for which he continues to play and earn his big paycheck.
He started his career in 2004 with the Mozambican team, Desportivo Maputo, and it was from there that he went to Supersport United. Since then, he has been able to build an interesting net worth of over R10 million. He also plays for his home country, having made his debut in 2004, starting his club career.
6. Bernard Parker
Salary: R300,000
Net Worth: R20 million
Current Club: Kaizer Chiefs
Position of Play: Midfielder or striker
Parker has been in the league for many years like others who made this list; hence his experience can be among the reasons he makes R300,000 monthly. The Kaizer Chiefs star, who sometimes plays as a midfielder or striker, was born in 1986 and started his career in 2004 with Thanda Royal Zulu. He played for other clubs before moving to his current club in 2011.
Needless to say, he is also one of the richest individuals playing in the league, which is a testament to his net worth, estimated at R20 million. He also played for the South African national team. In 2006, he started for the South Africa U-23 team, and then in 2007, he got a call to play for the senior team and continued until he retired in 2015 after 73 games and 23 goals in the process.
7. Gaston Sirino
Salary: R300,000
Net Worth: Under Review
Current Club: Mamelodi Sundowns
Position of Play: Midfielder
An Uruguayan footballer, Gaston Sirino, plays for Mamelodi Sundowns F.C. as its midfielder. He is respected as one of the team's star players, which is why he makes a massive R300,000 as his monthly salary, making him one of the highest-paid players in the PSL.
He was born in 1991 and started his career with the Uruguayan football club Rampla Juniors. He played in other parts of the world, including Chile and Bolivia, before joining the South African side, Mamelodi Sundowns, in 2018. While it is a fact that he is doing well for himself, his actual net worth is still under review.
8. Oupa Manyisa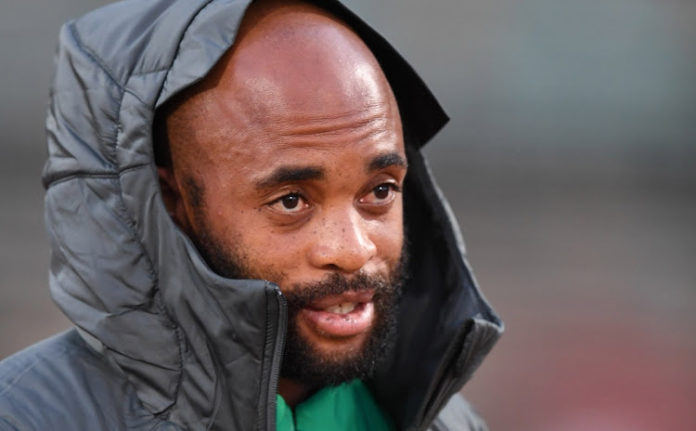 Salary: R250,000
Net Worth: R8 million
Current Club: TTM
Position of Play: Central midfielder
Oupa Manyisa is yet another player who cashes out big in the PSL. However, he is currently drawn in a controversy with Tshakhuma Tsha Madzivhandila for what he described as a breach of contract on the part of the Limpopo-based team. Having started his career with Orlando Pirates in 2007, he established himself in the league as one of the top players for many years until 2017 when Mamelodi Sundowns signed him over.
Unfortunately, he did not get the opportunity to replicate the feat he achieved with the Pirates due to injuries. A few games later, he moved to TTM, but that did not stop him from taking home a massive R250,000. TTM would later terminate his contract because the team feels he is too expensive. Nonetheless, he has dragged the team to the PSL, demanding to be paid compensation in the region of R2-million.
Despite all he has been through, it did not stop the Central midfielder from acquiring a net worth that is estimated at an incredible R8 million.
9. Eric Mathoho
Salary: R220,000
Net Worth: R5 million
Current Club: Kaizers Chiefs
Position of Play: Center-back
Born in 1990, Mathoho has spent close to a decade in Kaizer Chiefs, having played for the club as a defender since 2002. Before then, he played for Bloemfontein Celtic from 2009 to 2012. The footballer has been instrumental to the club's successes for a long time as he partners with Daniel Cardoso to form one of the best defence forces in the league.
Considering how hard he has worked over the years and his generous salary, it is speculated that he has a net worth estimated at R5 million. The central midfielder has also worn the South African colors since his debut in 2011 and has played at different tournaments for the country, including the AFCON and Olympics.
10. Sibusiso Vilakazi
Salary: R200,000
Net Worth: R7 million
Current Club: Mamelodi Sundowns
Position of Play: Attacking midfielder
A 2013/2014 Premier Soccer League player of the season, Sibusiso Vilakazi, is one of the main stars for Mamelodi Sundowns. So it makes a lot of sense that he is among the top-earning players in the South African league as he takes home an incredible R200,000 each month.
The attacking midfielder, born in 1989, started his career with Bidvest Wits youth team before turning professional in 2009 when he started playing for the club's senior team. In 2016, he moved to Mamelodi Sundowns after an R10 million deal. In 2020, it was reported that he had signed to extend his stay with the club by another four years, which means that if everything goes well, he might continue to play for the club until 2024.
Apart from playing for the Sundowns, the midfielder also plays for the South African national team, for which he made his debut in 2012.
Other Players That Could Have Made The List Of Highest-Paid Players In the PSL 
Before now, the list of the highest-paid players in the PSL was made of other players, including Teko Modise, who Cape Town City paid R450,000 before he retired; Anthony Laffor, who Mamelodi Sundowns paid a salary of R380,000 before he moved to Chippa United F.C.; and then Siyanda Xulu, who received R350,000 by Maritzburg United before he moved to Hapoel Tel Aviv.
Currently, other notable names that earn big in the league include the following stars:
Willard Katsande: He plays with Kaizer Chiefs and gets R200,000 each month.
Leonardo Castro: He earns R180,000 each month as a Kaizer Chiefs player
Hlompho Kekana: Kekana is paid R150,000 each month for his service to Mamelodi Sundowns