One of the first things that come to mind when South Africa is talked about is its strong sense of music. Through the worst moments in its history to the best of times, music hasn't left the country and its people. It is, therefore, not surprising that some of the best and most popular South African bands have also risen to be respected both within the African continent and beyond.
Most of these bands have recorded overwhelming successes in their careers, judging by their followership and the waves they make across the globe. Although many among the popular music groups in the country are still active, some might have disbanded but have not lost their relevance.
The Most Popular And Best South African Bands
1. Die Antwoord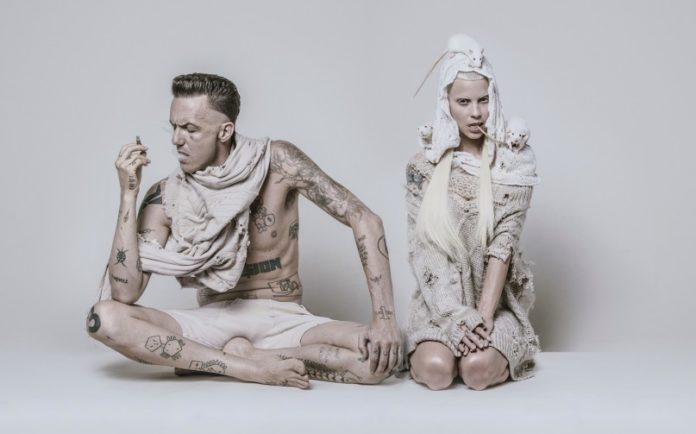 Genre: Hip Hop
Year of Formation: 2008
Status: Active
Members: Ninja (Watkin Tudor Jones) and Yolandi Visser
Die Antwoord is one of the most recognized South African bands globally, among the lovers of hip hop. The band came into existence in 2008 in Cape Town and was formed by the duo of Watkin Tudor Jones, better known as Ninja and Yolandi Visser, both of whose image revolves around the Zef movement. Other members are HITEK5000 (formerly known as DJ Hi-Tek and God) and Lil2Hood.
The band released its first album, $O$ in 2009, and thanks to its success, most especially with the single, Enter the Ninja, they got a deal with Interscope Records. Since then, the hip hop band has come to release 5 more albums, 2 EPs, a mixtape, and many singles.
Some of the band's most popular songs include Enter the Ninja (2009), Ugly Boy (2014), I Fink U Freeky (2012), Baby's on Fire (2012), Pitbull Terrier (2014), and Fatty Boom Boom (2012). The rap duo is among the most financially successful South African musicians at the moment.
Their albums include:
$O$ (2009)
Ten$ion (2012)
Donker Mag (2014)
Mount Ninji and da Nice Time Kid (2016)
House of Zef (2020)
2. Mafikizolo
Genre: Afro-Pop, Afro Soul, and Kwaito
Year of Formation: 1997
Status: Active
Members: Theo Kgosinkwe and Nhlanhla Nciza
Mafikizolo is one of the most interesting musical bands in South Africa. Known for its kwaito genre, the group started in the 1990s by Tebogo Madingoane, Theo Kgosinkwe, and Nhlanhla Nciza, all of whom knew each other since childhood. Unfortunately, the group was visited by tragedy in 2004 following the death of Tebogo Madingoane, who was killed in a road rage shooting.
Before the incident, the chart-topping group had five albums, Mafikizolo, Music Revolution, Gate Crashers, Sibongile, and Kwela, and since then, they have come to release four more albums. More than two decades since the band first started, they have won many awards both locally and on the international stage, including a couple of MTV Africa Music Awards in 2014, as well as several South African Music Awards (SAMA).
In 2008, members of the band parted ways before they came back later to work on two more albums. Among the best songs of Mafikizolo are Best Thing, Kiss of Life, Mazuva Akanaka, Masithokoze, and Tchelete (Goodlife).
Mafikizolo's albums include:
Mafikizolo (1997)
Music Revolution (1999)
Gate Crashers (2000)
Sibongile (2002)
Kwela (2003)
Van Toeka Af (2005)
Six Mabone (2006)
Reunited (2013)
20 (2017)
3. Freshly Ground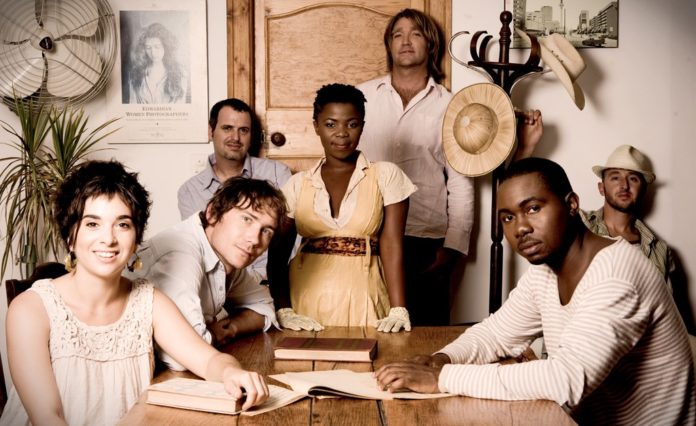 Genre: Afro-fusion
Year of Formation: 2002
Status: Active
Members: Zolani Mahola, Simon Attwell, Peter Cohen, Kyla-Rose Smith, Julio Sigauque, Josh Hawks, and Seredeal "Shaggy" Scheepers
Freshly Ground is an Afro-fusion band that gained fame in both the country and other parts of the world, for many songs, including the official 2010 FIFA World Cup theme song, Waka Waka (This Time for Africa), in which it was featured by Shakira.
The band was first formed in Cape Town in 2002 by musicians from Mozambique, Zimbabwe, and South Africa. It has Zolani Mahola as the lead vocalist while other members are Julio "Gugs" Sigauque, the lead guitarist, Josh Hawks (bassist), Peter Cohen (drummer), and Simon Attwell, who also doubles as the manager of the band. Kyla-Rose Smith joined the group in 2003 while Shaggy Scheepers joined in 2008 and Chris "Bakkies" Bakalanga in 2016. In 2009, Aron Turest Scwartz, who was the founding member, left the group.
Freshly Ground's Waka Waka is one of the most-watched songs on YouTube, with more than 2.63 billion views. Among its other famous songs include Doo Be Doo, which became the most played South African song of 2005, as well as Nomvula (After The Rain), Father Please, Manyana, I Am The Man, Mowbray Kaap, Buttercup, and Zithande. The band received many awards, including Channel O Music Video Awards and the MTV Europe Music Award for Best African Act.
Freshly Ground albums include the following:
Jika Jika (2003)

Nomvula (2004)
Ma' Cheri (2007)
Radio Africa (2010)
Take Me to the Dance (2012)
The Legend (2013)
4. The Narrow
Genre: Rock
Year of Formation: 2002
Status: Active
Members: Hanu de Jong, Emile de Jong, Lias De Lange, Deon Kruger, and Jow Feldtmann
In 2002, South African musicians, Emile, Sid, Jow Feldtmann, and Nelius de Lange came together to form the hard rock band, The Narrow. Hanu de Jong later joined, and then in 2003, Deon Kruger came to replace Sid after he left the group.
Since it was formed, the band has released a total of 6 albums, including Dream of Perelandra in 2017, 3 LPs, and 2 compilation albums. Known for its intense and energetic performances, the critically acclaimed hard rock band has many great songs, including Lonely Lonely, You Don't Get To Quit, Travellers, Shoot the DJ, and Push Up The Level.
The group has the following albums:
Self Conscious (2003)
Travellers (2004)
Self Conscious (special edition) (2005)
Travellers (special edition) (2005)
You Don't Get to Quit (2010)
Dream of Perelandra (2017)
5. Ladysmith Black Mambazo
Genre: Isicathamiya, Mbube
Year of Formation: 1960
Status: Active
Members: Thulani Shabalala, Thamsanqa Shabalala, Sibongiseni Shabalala, Msizi Shabalala, Pius Shezi, Albert Mazibuko, Abednego Mazibuko, Sabelo Mthembu, and Mfanafuthi Dlamini
In the international scene, Ladysmith Black Mambazo is one of the most popular and successful South African bands. The male choral group was formed in 1960 and has continued to evolve through the years, while also remaining relevant in the Isicathamiya and Mbube music scenes.
The band was formed by Joseph Shabalala after he claimed to have had a series of dreams where he heard some isicathamiya harmonies. The band first started performing at local ceremonies, including marriages and other events. Before long, it was too good and clinched awards at heard isicathamiya so much that at a point, they were banned from taking part because of how good they were.
In the years that followed, this band recorded gold and diamond discs with their works. More astonishing is the fact that they were nominated for 16 Grammy Awards, as well as an Academy Award and an Emmy. The band took home 5 Grammys, 4 SAMA Awards, and a Drama Desk Award, among others. Among the most popular songs of Ladysmith Black Mambazo are Homeless, Hello My Baby, Nomathemba, Inkanyezi Nezazi (Star and the Wiseman), Knockin' on Heaven's Door, Amazing Grace, Mbube (Wimoweh), Love, and Diamonds on the Soles of Her Shoes. 
Ladysmith Black Mambazo has more than 120 albums, including the following:
Ukusindiswa (1977)
 Induku Zethu (1987)
 Inala (1987)
Liph'Iqiniso (1994)
Gift Of The Tortoise (1994)
In Harmony (1999)
 Raise Your Spirit Higher (2004)
No Boundaries (2005)
Long Walk to Freedom (2006)
Ilembe: Honoring Shaka Zulu (2008)
Live: Singing for Peace Around the World (2013)
6. aKING
Genre: Rock
Year of Formation: 2007
Status: Active
Members: Laudo Liebenberg, Andrew Davenport, Hennie van Halen, and Jaco Venter
Only formed in 2007, this is yet one of the South African bands that have set the mark in the music community. The melodic rock band was formed in Cape Town by Hunter Kennedy and Jaco 'Snakehead' Venter, who were also members of yet another rock band, Fokofpolisiekar.
The other members of the band are Laudo Liebenberg (vocals), Andrew Davenport (2010), and Hennie van Halen (bass guitar), although Hunter has since left. The band has four albums thus far, and an LP. More so, the band has a South African Music Award for Best Rock Album to its name. Among the best songs of aKing are Holy Train, Safe As Houses, The Dance, Catch Alight, Against All Odds, All Over, Know Your Bones, Guilty As Sin, and Jezebel.
The band has the following albums:
Dutch Courage (LP, 2008)
In The Twilight (EP, 2009)
Against All Odds (LP, 2009)
The Red Blooded Years (LP, 2011)
Morning After (LP, 2014)
7. Goldfish
Genre: Electronic, Pop, Jazz, and African Music
Year of Formation: 2004
Status: Active
Members: Dominic Peters and David Poole
This electronic band was formed in 2004 by the duo of Dominic Peters and David Poole in  Cape Town. The duo, who are best known by their fans as The Fishes, first met while they were studying at the University of Cape Town, and since then, they have continued working on their music together, first as Jazz musicians. They later experimented on electronic music and got a good response from close friends and family members, making them stick to the genre even more.
The band released its first album, Caught in the Loop in 2006, which was then followed by  Perceptions of Pacha in 2008. The second album helped them to clinch 8 nominations at the 15th South African Music Awards, winning two in the process. The band would go on to release 7 albums in total and many more singles.
Years after the group started, the band has won many awards, including the MTV Africa Music Awards and South African Music Awards (SAMA). Some of their best songs include the following, Take Back Tomorrow, Fort Kno, This Is How It Goes, Hold Tight, Wet Welly, Choose Your Own Adventure, Cruising Through, and Just for Tonight.
Goldfish albums include:
Caught in the Loop (2006)
Perceptions of Pacha (2008)
Perceptions of Pacha Remixed (2009)
Get Busy Living (2010)
Goldfish (2012)
Three Second Memory (2013)
Late Night People (2017)
8. Mango Groove
Genre: Afropop
Year of Formation: 1984
Status: Active
Members: Andrew Baird, Beulah Hashe, Claire Johnston, Keith, John Leyden, Sydney Mavundla, Percy Mbonani, Themba Ndaba, Siziwe Ngema, Pinkie Moseme, and Thomas Selmer-Olsen
Among most other popular South African bands, the Mango Groove has been there for quite a while. It was first formed in 1984 in Johannesburg by John Leyden, Andy Craggs, and Bertrand Mouton all of whom first met at the University of the Witwatersrand and "Big Voice" Jack Lerole.
As the group continued to evolve, it was only Leyden that remained as a member among the founders. Many more people joined along the way and then left with only 11 members now remaining. In total, the Mango Groove has released a total of 6 albums, including its 2016 album, Faces to the Sun, which remains their latest. The band has also released 12 Audio compilations and many singles.
The band's most popular songs include Special Star, Moments Away, Dance Sum More, Hellfire, Pennywhistle, Two Hearts, Nice to See You, Island Boy, Move Up, Lalissa, Love Is, and Marabi Party. In terms of accolades, the band took away five OKTV awards and South African Music Awards.
Mango Groove albums include:
Mango Groove (1989)
Hometalk (1990)
Another Country (1993)
Eat a Mango (1995)
Bang the Drum (2009)
Faces to the Sun (2016)
9. Prime Circle
Genre: Rock
Year of Formation: 2001
Status: Active
Members: Ross Learmonth, Dale Schnettler, Dirk Bisschoff, Marco Gomes, Neil Breytenbach
You cannot boast of being a fan of rock in South Africa without knowing Prime Circle, a band that has received so much praise through the years, both in the country and in other parts of the world. What makes the band a must-have on any list of the best and most popular South African bands is how fast it rose from its formation to gaining recognition and acceptance.
The band was formed in 2001, and in the next year, this band, which is today referred to as rock royalty in the country, released its debut album, Hello Crazy World, in 2002. This album got all the necessary attention to mark a good start for the band. By 2019 when the band released If You Don't You Never Will, it had already had 7 other previous albums. Prime Circle also has 2 compilation albums and a number of singles.
Although it was in Witbank, Mpumalanga that the band started, it made great achievements in the country, as well as in other parts of the world, including England and Germany. The band has won several awards, including the SAMA Awards, Johannesburg Choice Award, and MTN Africa Music Awards among others.
Prime Circle albums include:
Hello Crazy World (2002)
Live This Life (2005)
All or Nothing (2008)
Jekyll & Hyde (2010)
Evidence (2012)
Let The Night In (2014)
Let The Night In Deluxe Edition (2016)
If You Don't You Never Will (2017)
10. Four Jacks and a Jill
Genre: Pop
Year of Formation: 1964
Status: Disbanded
Members: Glenys Lynne (Jill), Clive Harding (bass), Till Hanamann (guitar), Bruce Barks (guitar), and Tony Hughes (drums)
Among other South African bands, Four Jacks and a Jill may be one of the oldest, but it is still respected to date. The band was first formed in 1964 first as The Nevdas and then The Zombies before settling with its current name. It was originally founded by Clive Harding, Glenys Lynne Mynott/Harding, Tony Hughes/Rouse, Bruce Bark, and Keith Andrews. Since then, more members have joined and left before it formally disbanded in the 1980s.
The band released 7 albums from 1965 to 1976, including Jimmy Come Lately, The House with the White Washed Gables, Master Jack, and Sell a Million, which became their last album. Some of their best songs include Master Jack, Mister Nico, Pretty Belinda, and Ketchup on My Ice Cream.
Four Jacks and a Jill has the following albums:
Jimmy Come Lately (1965)
Listen! Listen! (1966)
The House with the White Washed Gables (1967)
Timothy and Other Hits (1967)
Master Jack (1968)
Fables (1968)
Sell a Million (1976)