Some of Africa's best amusement parks are located in South Africa. From Emperors Palace (Johannesburg) to uShaka Marine World (Durban, KwaZulu-Natal), Gold Reef City (Johannesburg), and many amazing water parks and resorts in Cape Town, the country boasts numerous fantastic places that are befitting for a holiday, family timeout, relaxation, and tourism.
Cape Town is one of the choicest destinations among tourists and people who really want to enjoy every bit of the goodness of mother nature. And some of the places these people visit when they are in town include the city's amazing water parks and resorts. If you are in the city and wish to have a memorable adventure, you need to check out these water parks and resorts.
There Are Several Water Parks And Resorts Are In Cape Town
Cape Town is the go-to city for adventures. Most adventurers do not end their year without visiting at least one amusement park in the city. There are several water parks and resorts that offer people tremendous hospitality daily in Cape Town. These fun-filled arenas are scattered across the city, making it easier for people to, at least, not embark on a long journey while searching for a place to relax and have fun.
One thing that Cape Town water parks have in common is that they are naturally enticing – thanks to the city's unique ecosystem, which teems with marine life due to the region's closeness to the Indian and Atlantic Oceans. Whether you want to enjoy a relaxing float or a big splash, these water parks will take care of it. They offer ample facilities that make adventures memorable for both sunbathers and thrill-seekers.
Besides everything you will enjoy at these water parks, there are also safety measures available. In addition to a life jacket, you might need to come along with towels, sunblock, and bathing suits for a non-stop splash time. Most resorts in Cape Town are known for providing all-inclusive relaxation for their guests. Some of the communal on-site amenities they are often treated to include shops, spas, excursions, restaurants, and pools. Whether you book an apartment, villa, or luxurious private room in resorts in the city, there's always something to enjoy as the night fades away.
Here Are Common Features That Make A Water Park
Water parks were first introduced in the late 1940s and early 1950s. They emerged from spas and have since grown in popularity. Certain features make a water park, although some are themed to match certain communities or ideas. Some of these features include the following:
Splash pads
Water playgrounds
Swimming pools
Lazy rivers
Water slides
Areas for swimming, bathing, floating, and other barefoot environments
Many modern water parks have recently developed advanced water park facilities that make artificial surfing and bodyboarding possible such as a wave pool or FlowRider. A popular German-based water park called SchwabenQuellen has no water slides; instead, it is fitted with stunning relaxation-oriented water play areas, steam rooms, and saunas, "adventure showers."
Then list 10 of the most amazing water parks in Cape and include the following in a bullet list for each one.
1. Waterworld Strand, Western Cape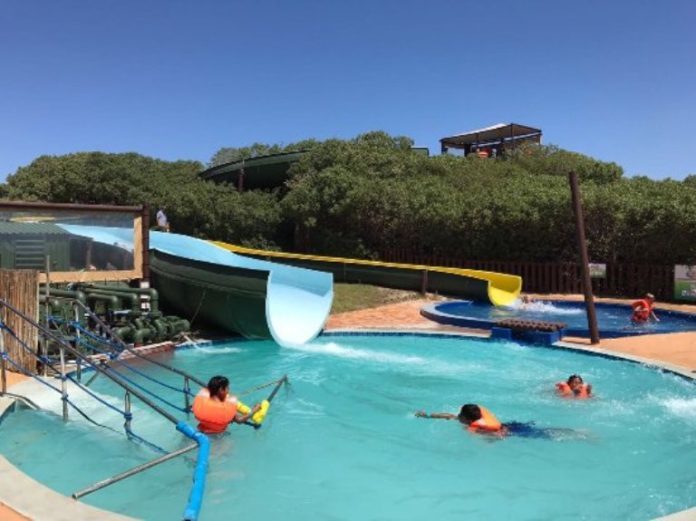 Year It Opened: Not available
Size: Not available
Location: Beach Road, opposite 195, Strand, Cape Town, 7140
Owner: Not available
Highlight: Waterworld Strand is located next to a beach, and there are grass areas too.
Entrance Fee: I. Children aged 1 and 2 years. R450 each. II. Family season tickets for water-sliders. 1st Ticket R900. 2nd ticket R850 (R1750.00) 3rd ticket R800 (R2550.00) Additional tickets – R750 each (R3300. 00 etc.). III. Season spectator ticket. 1 person R400.
Waterworld Strand is one of the most beautiful places to visit to enjoy all the amazing benefits a typical water park offers. This family-friendly park sits right next to one of the most beautiful beaches in False Bay. It has various amazing indoor and outdoor facilities that make water activities fun. Some of them include a double kiddies pool, a supertube, kiddies double speed slide, a speed slide, a jacuzzi pool, and a midi slide.
Interestingly, Waterworld Strand also makes provisions for guests who wouldn't like to use the water playgrounds. There are areas like mini action sport, climbing wall, a kiddies sandpit, and Zipline. If you love pizzas, sweets, hot dogs, boerie rolls, and all sorts of drinks, there is a Waterside Cafe that takes care of that. Also found in the park are undercover and picnic areas for premium relaxation and fun. Waterworld Strand opens from September to April. However, the family park is usually closed on Mondays during school terms and on Christmas days.
2. Wild Waves Water Park
Year It Opened: Not available
Size: Not available
Location: Wild Coast Sun resort, Port Edward 4295, South Africa
Owner: Not available
Highlight: There is a hotel attached to the park. If you want to stay there, you will have to pay half price.
Entrance Fee: R120 for adults and R60 for kids.
Wild Waves isn't just lovely but also suitable for people of all ages. The park is well constructed and very affordable at the same time. If you want to have a nice time with your kids and enjoy the various water rides all day, then you might need to check on Wild Waves.
Wild Waves has many safety measures, such as lifeguards for their guests, including kids of all ages. Their workers are well trained and behaved too. There is also a closeby restaurant inside the water park, where visitors can have food and drinks. The park is family and pocket-friendly. It can accommodate a large crowd and is located in a developed area.
3. Milnerton Water Park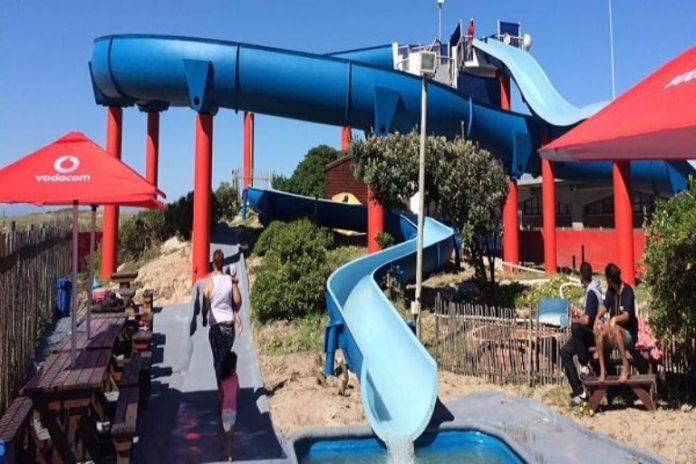 Year It Opened: Not available
Size: Not available
Location: Off Pentz Drive, Table View Cape Town, Western Cape
Owner: Not available
Highlight: Not available
Entrance Fee: Adults: R50, kids: R35
This particular water park is carefully designed for lovers of all types of water activities. Guess what? It is kids-friendly and boasts amazing features that can make your kids want to come back. One amazing thing about Milnerton park is its water slides. The slides are their main attraction, and it cost little to have them all to yourself. For a fun-filled adventure with your family, friends, and loved ones, you need somewhere fulfilling, a place you can play around with standard water facilities and well-trained staff.
Milnerton, no doubt, may not be the best in Cape Town, but it is one of the public's favorite water parks in the region. You will get to enjoy its Braai, picnic spots, Supertube, Pools and Kiddies Pool, paddle boats, paddle bikes, and trampoline if you visit.
4. Adventure Land – Water Slides and Play Park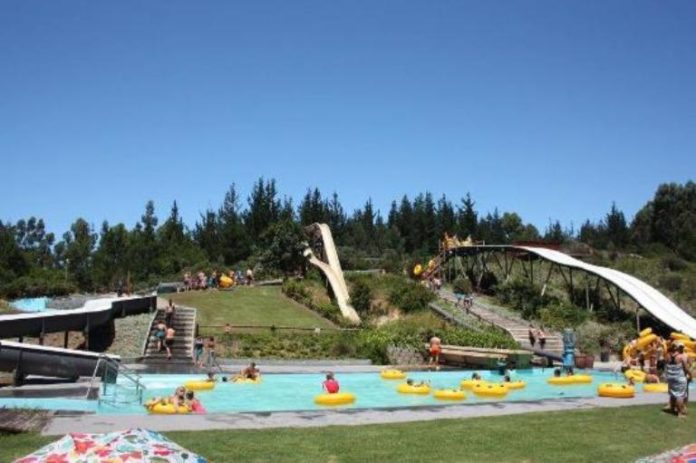 Year It Opened: Not Available
Size: Built on a 24-hectare land
Location: N2 Harkerville, Plettenberg Bay, 6600
Owner: Not available
Highlight: You can enjoy a ride on a quad bike along the 3.5 km (2 mi) long route through the forest.
Entrance Fee: R160.00 pp, children under 3 are R60,00 and pensioners are R120 pp.
Nothing beats the joy that comes with kids getting so much engrossed in plays and loving them. Most parents love it when their kids stay away from them for a while to play with other kids. At Adventure Land, your kids can spend hours without feeling exhausted. Even as an adult, you can have fun in the park without realizing that you have spent hours there. The water park is well constructed and fitted with lovely slides.
The park has various sizes of slides, including a 75m super tube and 25m mini tube slides. There is also the 12m high slide, which is mostly used by thrill lovers. If you have a toddler, feel free to come with them because you can find an amusement park for toddlers there and 2 little slides that plunge into the small kid's pool. If you love swings, then you are all in for a nice time at Adventure Land. The park also boasts a play park with a jungle gym. Everything about the park is so lovely.
5. Cape Wheel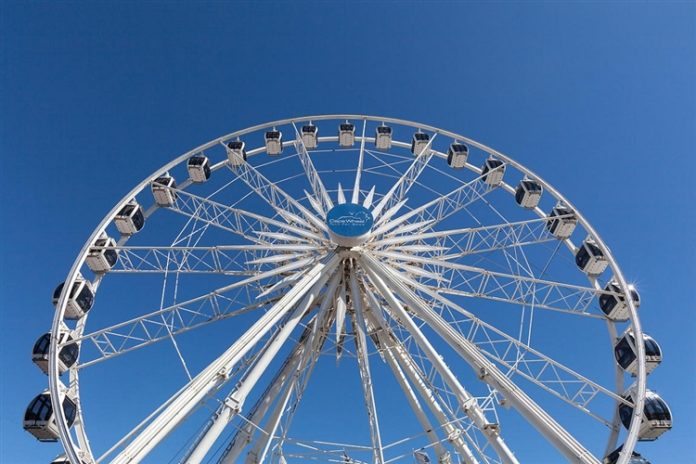 Year It Opened: Not available
Size: Not available
Location: Dock Road, V&A Waterfront, Cape Town Central 8001, South Africa
Owner: Not available
Highlight: VIP Gondola (houses up to 4 adults) costs R2500. The VIP cabin has tinted windows, a glass floor, leather seats, music. Clients are also served a bottle of wine.
Entrance Fee: R155 adult, 4-17 years R80.
Cape Wheel is not for everyone. It is basically for ride-lovers who would want to explore the whole city while having fun. It is at the waterfront of Cape Town and can take you on a ride to experience the waterfront on a wheel. You can also get to see the famous Robben Island while you are on the ride. Most people love Cape Wheel, so there is always a long ticket queue. Whether you choose to enjoy yourself on the ride in the morning or later, you will get to fall in love with the atmosphere. Kids are allowed into the playground, so you don't need to worry about the welfare of your kids.
6. Valley Of Waves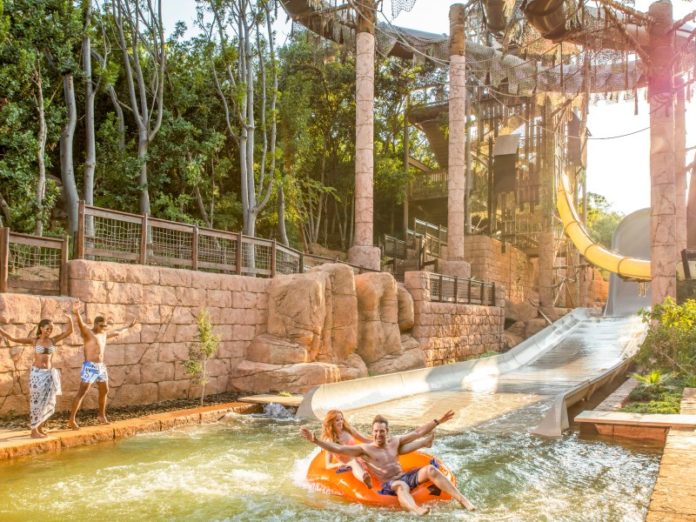 Year It Opened: 1992
Size: Not available
Location: Sun City Resort, Sun City 0316, South Africa
Owner: Not available
Highlight: It is dominated by the Roaring Lagoon.
Entrance Fee: Adults – R195, Children (2-12 years) R95, free for children under 2 years old.
If you don't like the roaring waves of the water area, then this place is not for you. Valley of Waves is basically an artificial lagoon that is suitable for people of all ages. One amazing thing about Valley of Waves is that it gives guests that natural beach feels and connects them easily to marine life. Again, you can have free entry to the park if you lodge at the closeby hotel. There are safety measurements and well-trained workers to help you sort out issues whenever you encounter one.
7. Cool Runnings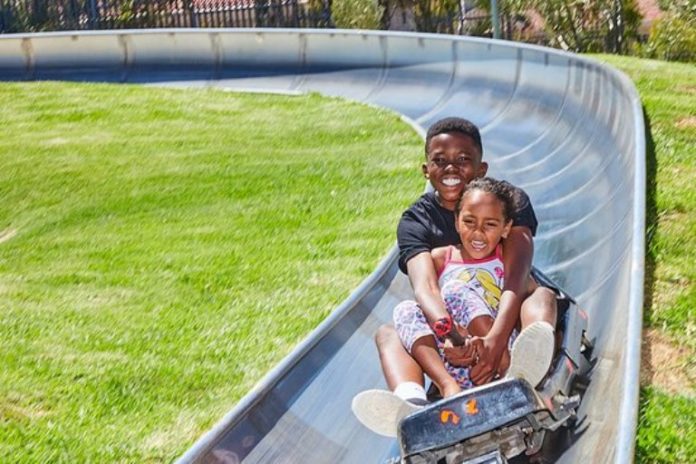 Year It Opened: Not available
Size: Cool Runnings tobogganing track is 12.5 km long
Location: Off Carl Cronje Drive, Tygervalley, Bellville 7530, South Africa
Owner: Not available
Highlight: The park is the first and only Toboggan track in Africa. A toboggan is a simple sled traditionally used by kids.
Entrance Fee: R50 to R60
Cool Runnings offers the best outdoor thrills anytime, any day. A visit to this park will allow you to enjoy and experience the downhill toboggan water slide where the water slide takes you down instead of walking down. Nothing beats the excitement and joy of having fun at Cool Runnings with lots of friends, food, and drink. It is one of the best places to take your kids to when you are totally stressed out. Their water playground and facilities are second to none. Kids under 3 are not allowed.
8. Bugz Family Playpark
Year It Opened: Not available
Size: Not available
Location: 56 Tarentaal Street, Joosten Bergvlakte, Cape Town Central 7570, South Africa
Owner: Not available
Highlight: The park has a mini market
Entrance Fee: Adults and teenagers – R50. Kids under three – free
Bugz Family Playpark is a family-friendly water park that is highly patronized by fun-seekers. Irrespective of your kid's age, there is adequate and suitable provision for them to enjoy water activities, including jumbo slides. This water park is the largest in Western Cape and has many facilities that keep guests coming back for more adventure. Besides water activities, the park has provisions for events like parties, get-togethers, picnics, birthday celebrations, a food court, and a massive playground.
9. Muizenberg Water Slides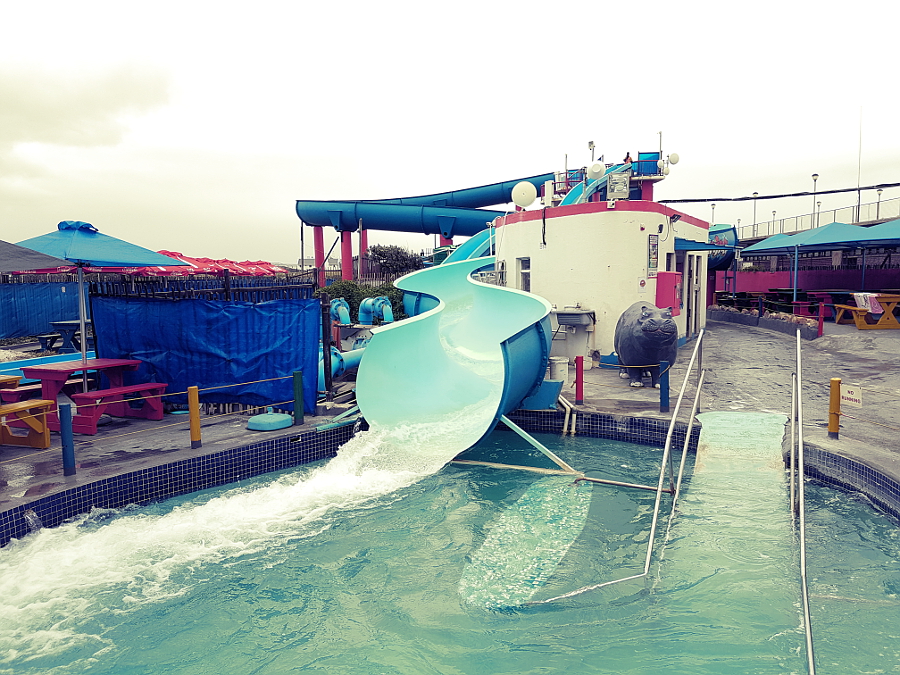 Year It Opened: Not available
Size: Not available
Location: Muizenberg Beach Pavillion, Beach Rd, Muizenberg, Cape Town
Owner: Not available
Highlight: The park has the Muizenberg Super Tubes, which offers three slides
Price: Full-day pass R95, Late pass R75
If you are familiar with Muizenberg Beach, then this water park needs no introduction. The park is the best of its kind – many thanks to its wonderfully designed water playground. Many activities take place in the park daily anytime they are open. Besides their slides, they also make people's adventures memorable with their solar-heated pools. Muizenberg also has shaded seating with numerous tables for picnics. They have one 'junior' slide for smaller kids, one straight and fast 'speed' slide, and one 'advanced' slide.
Not everyone enjoys having fun on an empty stomach. If you belong to this class, do not worry because there is a tuckshop at the park, where you can get yourself delicious chips, cold drinks, sweets, and even hotdogs. Muizenberg doesn't operate all through the year. The park opens in mid-September and closes in April.
10. uShaka Wet 'n wild
Year It Opened: Not available
Size: Not available
Location: 1 King Shaka Avenue, uShaka Marine World, Durban 4001, South Africa
Owner: The eThekwini municipality
Highlight: The park has the capacity to have 100 guests per session.
Entrance Fee: Adults – R211. Kids- R169.
uShaka Wet 'n wild is one of the most hotly sought-after places in Cape Town. Their water park has several water slides suitable for people of all ages. Their kiddies' zone is fascinating, with various rides. All you have to do is take your family along to also have a taste of fun. If you want to have a good time at the water park, you need to book a nice spot on time and arrive on time. The park attracts visitors, including tourists daily.
All the parks mentioned above are well-managed and maintained from time to time. There are periods when virtually all of them are closed down for maintenance by their owners. They are highly patronized, which explains the reason they made out top 10 list.

Recap of the Top 10 Most Amazing Water Parks in Cape Town
Waterworld Strand, Western Cape
Wild Waves Water Park
Milnerton Water Park
Adventure Land – Water Slides and Play Park
Cape Wheel
Valley Of Waves
Cool Runnings
Bugz Family Playpark
Muizenberg Water Slides
uShaka Wet 'n wild
Cape Town Has Countless Top All-inclusive Resorts
Cape Town is famous for having some of the most luxurious all-inclusive resorts in South Africa. From mountain lodges with all-inclusive rates to classy hotels, the all-inclusive resorts in Cape Town are as diverse and beautiful as the city itself. Basically, all of them are highly patronized by travelers because of their special packages and promotions, making a property a truly all-inclusive resort.
Each of the resorts on our list is the ultimate romantic getaway and offers vacationers opportunities to have fun while maximizing their full-sized luxury facilities, amenities, and other necessities such as food.
Below are the common features that make a resort:
Exciting Recreational Activities
Relaxing Spa Treatments
Dynamic Cultural Activities
Spacious layouts
Resorts are typically situated in a rural region
Entertainment
Lodging
Sports
Shopping
Here are the 10 most popular resorts in Cape Town
1. Hollywood Mansion & Spa Camps Bay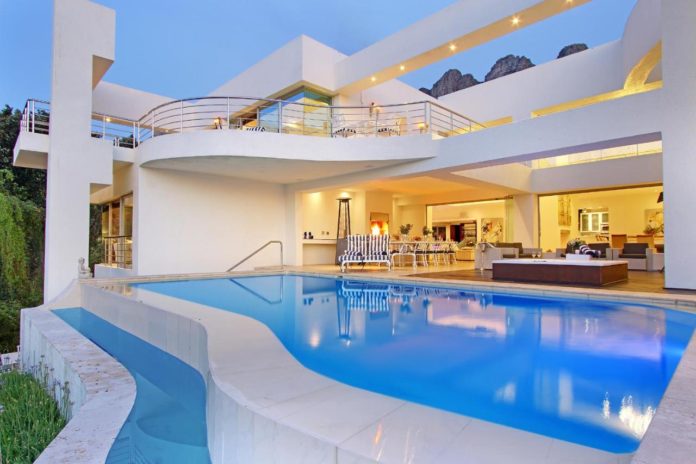 Location:  21 Fulham Rd, Camps Bay, Cape Town, 8005
Owner: Not available
Year It Opened: Not available
Highlight: The resort is one of the largest homes in Camps Bay.
Price: Start at $1,153 per night
Size: Built on 2 plots of land
Hollywood Mansion & Spa Camps Bay is a secure and luxurious mansion equipped with a heated pool, business arena, private gym, home cinema, bar, and relaxation lounges. There is also a pool table, a maid and butler service. The luxurious villa equally has well-trained staff who are always ready to render help and perfect services. You can also enjoy their grill restaurant and make the most of all of their facilities.
2. MO MAJOR, Cape Town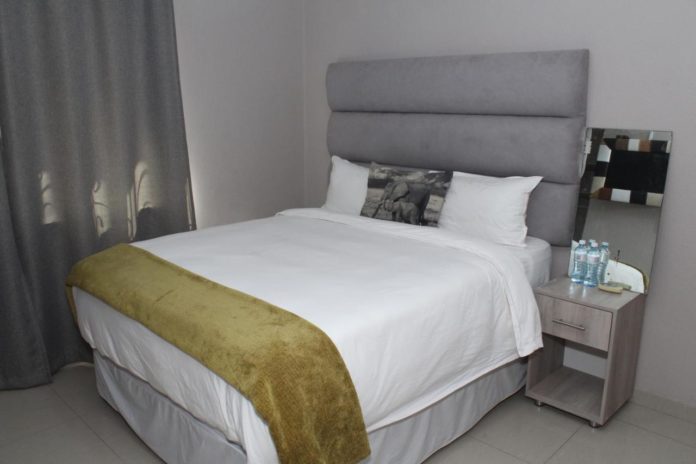 Location: 74 De La Haye Ave, Bellville, Cape Town, 7530
Owner: Not available
Year It Opened: Not available
Highlight: Allergy-free rooms and free Wi-fi
Price:  Start at $29 per night
MO MAJOR is a well-known resort. It is most frequented by vacationers for obvious reasons, including its extensive activities program. The resort is equipped with a private bathroom, a seating area, a kitchen, a dining area, a hot tub, and a bidet. The resort has everything that makes life adventurous and beautiful.
3. Sundown Manor Guest House 
Location: 2 Ave Normandie, Fresnaye, Cape Town, 8005
Owner: Not available
Year It Opened: Not available
Highlight: The resort is situated on the Atlantic Seaboard in Cape Town
Price: Start at $60 per night
Sundown Manor Guest House offers vacationers wonderful amenities and services. Starting from their staff to every service they render, it is a place to be and have fun. The resort has Free, secure off-street parking, a rooftop terrace, and a patio garden with an outdoor pool and sun loungers. You can busy yourself stuff in their bars, restaurants, and other activities that promote relaxation. This resort is situated in Fresnaye beneath the Lion's Head Mountain.
4. Monkey Valley Resort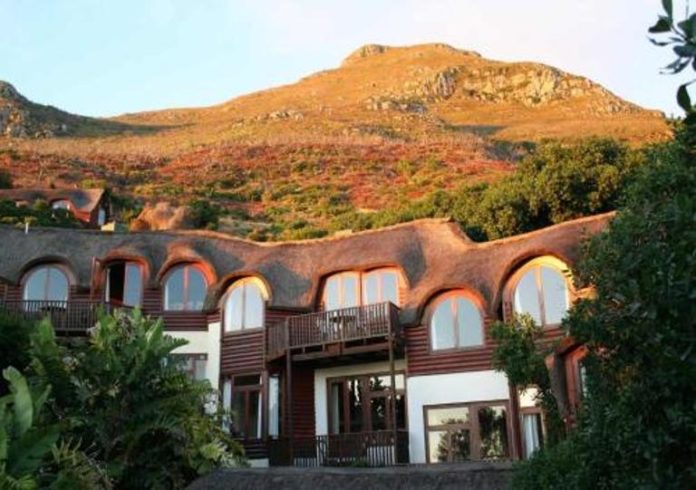 Location: 1 Mountain Rd, Chapmans Peak, Cape Town, 7985
Owner: Not available
Year It Opened: Not available
Highlight: You can have your massages, aromatherapy, reflexology, body stress release on appointment with local mobile therapists in the comfort of your room.
Price: Between R1060 – R2901
Monkey Valley Resort is situated 25 minutes from the center of Cape Town and beautifully nestled within the Milkwood forest at the foot of Chapman's Peak Noordhoek. The resort offers guests the opportunity to have an unrivaled view of the Noordhoek beach and nature reserve. The villa is beautifully designed and crafted with a sustainable, environmentally friendly ethos to preserve the region's natural beauty. You can also have a good time watching whales, dolphins, seagulls, pelicans, and flamingos at the resort.
5. Homestead Villas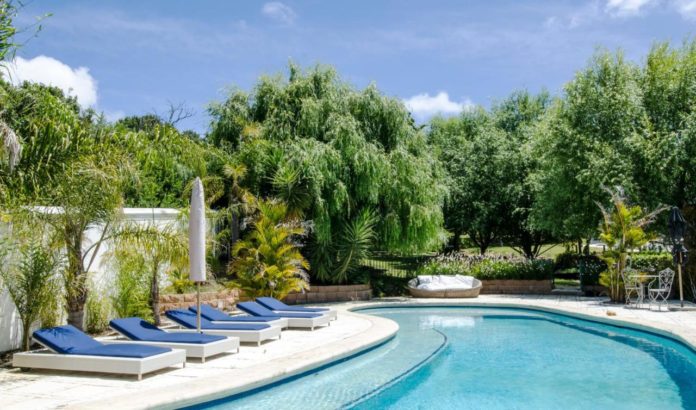 Location: Welgedacht Drive, Welgedact Security Estate, Bellville, 7530
Owner: Not available
Year It Opened: Not available
Highlight: Games Room and Hiking / Walking Trails
This resort offers private suites and villas in a secure resort for families, business travelers, and couples. It is situated in the secluded Welgedacht Security Estate, next to the Tygerberg Nature reserve and against the slopes of the Tygerberg Hills. It boasts 5 Executive Suites, 10 exquisitely appointed suites, comprising 12 bedrooms, 5 of which are Luxury Self Catering units with fireplaces. They also provide outdoor entertainment services, a swimming pool, and more.
6. Four Uitsig Camps Bay
Location: 12 Ravensteyn Rd, Camps Bay, Cape Town, 8005
Owner: Not available
Year It Opened: Not available
Highlight: The accommodation is close to Cape Town International Airport, just 12 meters away from it.
Price: From R3000
This resort has a private pool, an outdoor swimming pool, a garden, and air conditioning. Also found at Four Uitsig Camps Bay is an apartment with a terrace, 1 bedroom, a kitchenette with microwave and fridge, a balcony, and 1 bathroom with a hot tub, a hairdryer, and a washing machine. You can also park your cars free and view Robben Island Ferry from the property. The Island is 4.3 meters from it, while V&A Waterfront is 5.6 meters from the property.
7. Cape Heritage Hotel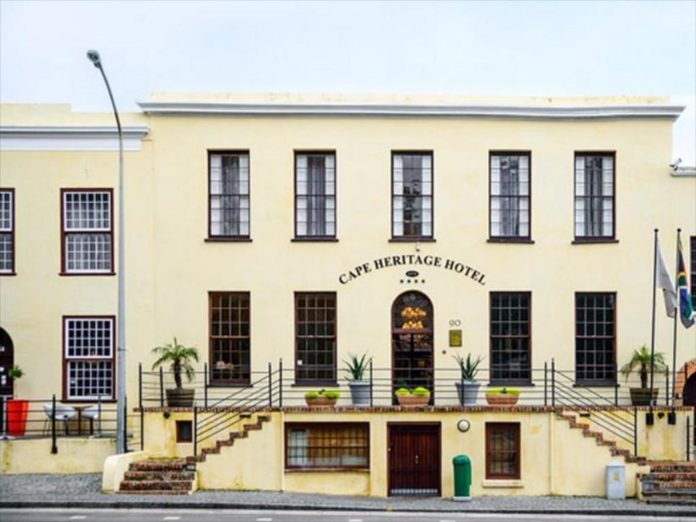 Location: Cape Town City Centre, Cape Town, 8001
Owner: Not available
Year It Opened: Not available
Highlight: The resort is situated in the elegant Heritage Square.
Price: Between R1090 – R4624
Cape Heritage is one of the choicest hotels in Cape Town. Each room at the resort has its own character and atmosphere. They also have extra-long beds, a pillow menu, luxury bathrooms, a spacious living room, and an in-house kitchen where delicious foods are prepared. Some of the rooms are well decorated with a combination of European and African elements. Cape Heritage Hotel has a rooftop jacuzzi pool, and they are so lovely.
Nearby attractions include Signal Hill, V&A Waterfront, and Company Gardens. The Cape Town International Convention Center (CTICC) is also not very far away from the property.
8. Acorn House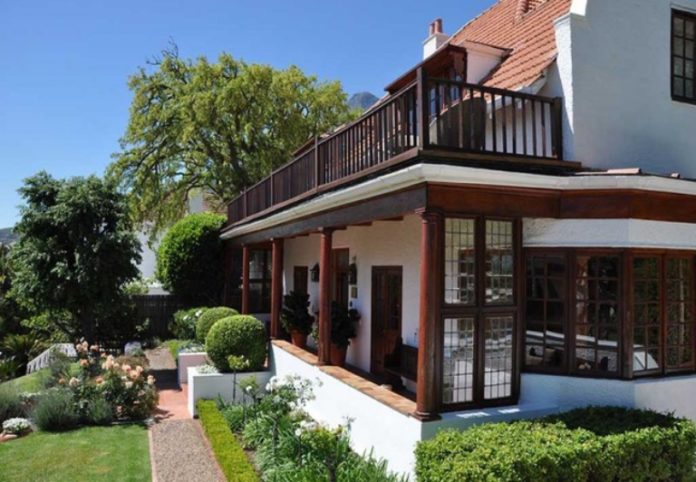 Location: Oranjezicht, Cape Town
Owner: Not available
Year It Opened: Not available
Highlight: Outdoor pool surrounded by lush gardens
Price range: Between R1077 – R1893
Acorn House is beautifully erected in an early 20th-century residence and offers guests panoramic views of the bay and Table Mountain. It has an outdoor pool surrounded by lush gardens, free Wi-Fi, private bathrooms, rooms with hardwood floors, bathrobes, and luxury amenities. Free public parking is possible on site. Guests are treated to Nespresso coffee and a full English breakfast in the morning. Interestingly, the Victoria and Alfred Waterfront is 2.5 mi away.
9. The Westin Cape Town
Location: Convention Square, Lower Long St, Cape Town, 8000
Owner: Not available
Year It Opened: Not available
Highlight: The resort has waterfront views and exotic amenities
Price: R1304 per night
The Westin Cape Town is the only resort where you can find the best sauna in Cape Town. The resort is beautifully glassed in on the 19th floor, and every bit of amenities makes a visit or adventure memorable.
Guests are housed in sleek and modern rooms with heated bathroom floors and deep soaking tubs. The resort's penthouse suite is nothing short of amazing. You can enjoy their butler service and your own Jacuzzi. Breakfast and Wi-fi at the resort are free.
10. Cape Grace
Location: W Quay Rd, Victoria & Alfred Waterfront, Cape Town, 8002
Owner: Not available
Year It Opened: 1996
Highlight: The resort is nestled under the slopes of Table Mountain
Price: Between R6611 – R13 164
Cape Grace occupies its own dock in the vicinity of the V&A Waterfront. The resort is aesthetically fitted with antiques, while its structure typically reflects the old-fashioned colonial style, reflecting its long history.
Cape Grace offers vacationers the opportunity to soak up the beauty of mother nature while maximizing their amazing amenities such as personal hot tubs, spacious dining, and rooms. Apart from their well-trained staff, there is a high-end spa, a gym, and a restaurant to care for your needs.
Recap of the 10 Most Popular Resorts in Cape Town
Hollywood Mansion & Spa Camps Bay
MO MAJOR, Cape Town
Sundown Manor Guest House
Monkey Valley Resort
Homestead Villas
Four Uitsig Camps Bay
Cape Heritage Hotel
Acorn House
The Westin Cape Town
Cape Grace