Finding a date no longer has to work in the old and conventional way of waiting until a man walks up to you as a woman. Also, if you are in an environment where you cannot easily find your spec, you don't have to leave there before you find the person that best suits your interest, you simply need to go online.
With so many available online dating sites, you can sit at home and find a date and even a long-term relationship that may lead to marriage. However, there are a lot of dating sites in South Africa and this makes choosing a particular one difficult. In order to save you the stress of deciding which one will best suit your preference, we have compiled a list of the 10 best dating sites in South Africa and all you need to know about them.
Can I Find Love On A Dating Site?
Absolutely yes! If it was not possible, these sites would not have had the many visits they have recorded and their apps would not have been downloaded as much as they have. Plus, when you go through the websites, you can find awesome testimonials that were said to be created by people who have found love using the site. Some of the success stories are even about people who found love and got married to people they met on the dating websites.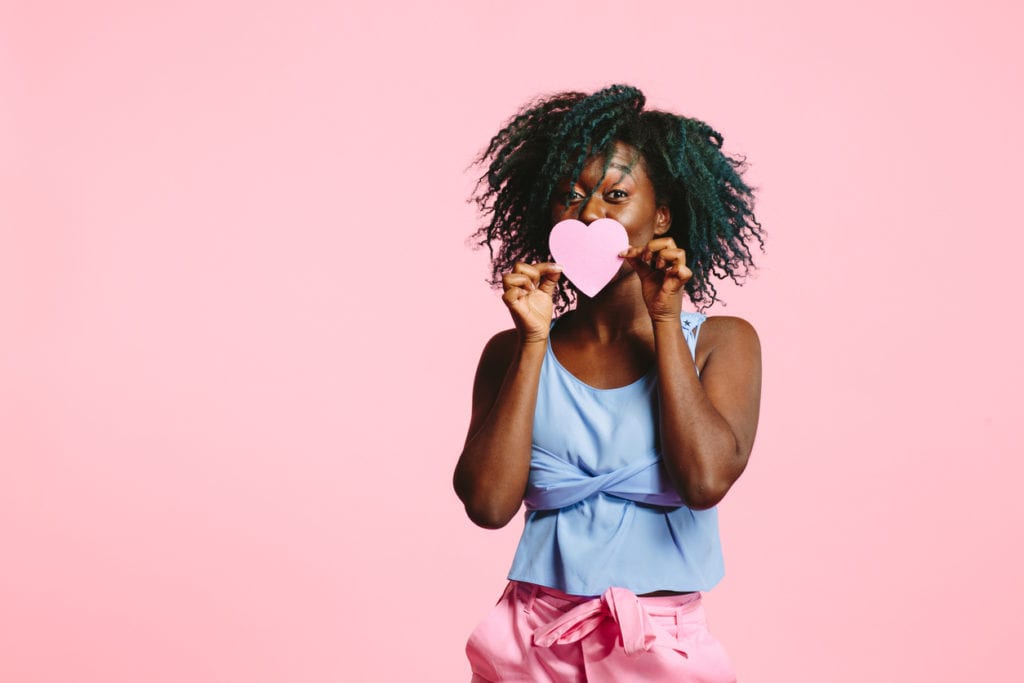 Judging from these testimonies, we can say that people find love on online dating sites which means that it is effective. Irrespective of the entire testimonies, it is also important to take caution while using these sites to avoid falling into a romance scam.
Best Dating Sites In South Africa Right Now
With all that has been said, the summary is that the world of dating and finding love is now in front of a laptop or smartphone – depending on your preference. However, there may be the question of how to start and the best sites that will give you value for your money (or time). Don't worry, we have done the homework for you. Of the hundreds of dating sites in South Africa, we have streamlined 10 of the best for your 'choosing' pleasure.
1. Badoo South Africa
Website: Badoo.com
Active Since: 2006
Owner: Bumble Inc.
Usage Statistics: 22 million as of 2007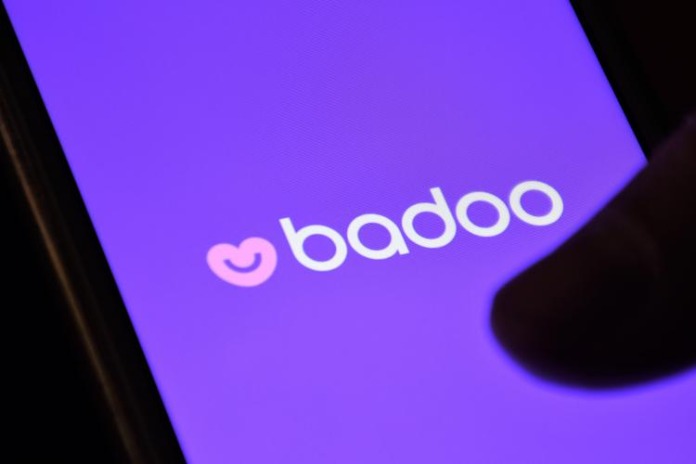 What makes Badoo dating site unique is the fact that it takes cognizance of different sexuality so individuals who are neither male nor female can also create a profile as well as find a perfect match for themselves.
Signing up on Badoo is also very easy, seeing that users can easily connect using their Facebook account, this should not bother you if you intend to keep the fact that you signed up to a dating site a secret because your Facebook friends will not be able to know. This dating platform has a lot of mature men and women who will be ready for a long-term relationship.
Here are some of the features of this dating site that makes it a great dating platform:
Instant Usage: As soon as you sign up on this site by providing all relevant information, you can find a match almost immediately.
Quality Photo Upload: Social media platforms like Facebook are known to reduce the quality of pictures, but just like Instagram, Badoo allows uploading high-quality pictures, but you should expect that this will cost you more data.
Instant Messaging: Those who subscribe to the premium offer can send messages to their match.
2. Matchmaker
Website: MatchMaker.com
Active Since: 1986
Owner: Gregory Scott Smith
Usage Statistics: N/A
Matchmaker is the first online dating service. it was created in 1986 in Texas and has spread beyond the United States to other nations and across different countries of which South Africa is inclusive.
While signing up to this site, you will be required to enter your gender, sexual interest, and age range. Even before signing up, on visiting the site's homepage, you can start seeing profiles and pictures of people of different genders. To make joining easy for new users, they have made it possible to link your account to Facebook or Gmail. Some of the special features of matchmaker include:
Multiple Languages: MatchMaker is not only available in English, it is also available in Afrikaans, which makes it a great platform for South Africans who prefer communicating in Afrikaans.
Blocking Feature: You can block any user you are not comfortable with at any time.
Private Messaging: Users do not have to go to any other site to send private messages to their match.
3. OkCupid
Website: OkCupid.com
Active Since: 2004
Owner: Match Group
Usage Statistics: 3.5 Million users as at 2010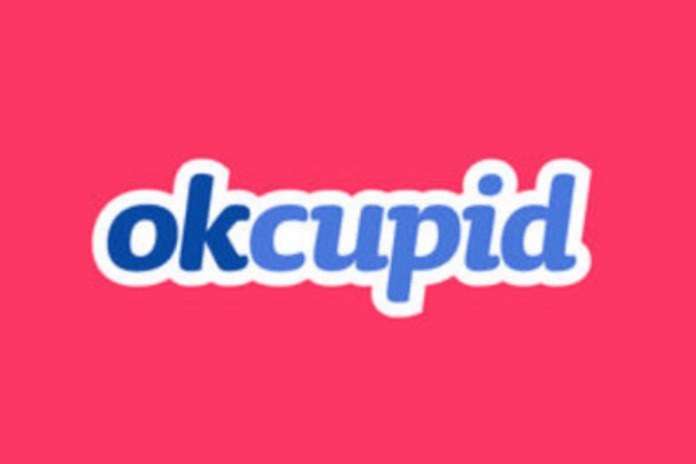 OkCupid is not just one of the best dating sites in South Africa but also the world at large. It is important that we also bring to your notice that the site contains ads, but don't let the ad, as annoying as they maybe, distract you from finding love on the platform. Finding a match on OkCupid is pretty simple as a result of some of the following features:
Powerful Algorithm: On the site, you can filter potential matches based on age, location, and photo.
Private Messaging: You can message a match directly on the site.
Variety of Sexuality Options: This site takes cognizance of the different types of sexuality, making it a place to find love irrespective of your sexual orientation.
On Playstore, the app version has a 3.8 out of 5-star rating. Another thing you should keep in mind about this site is that it has a free version. But this version gives you limited access to features that you may love to use, so to get the best out of this site, you may have to spend money.
4. Bumble
Website: Bumble.com
Active Since: 2014
Owner: Whitney Wolfe Herd
Usage Statistics: 42 million monthly user base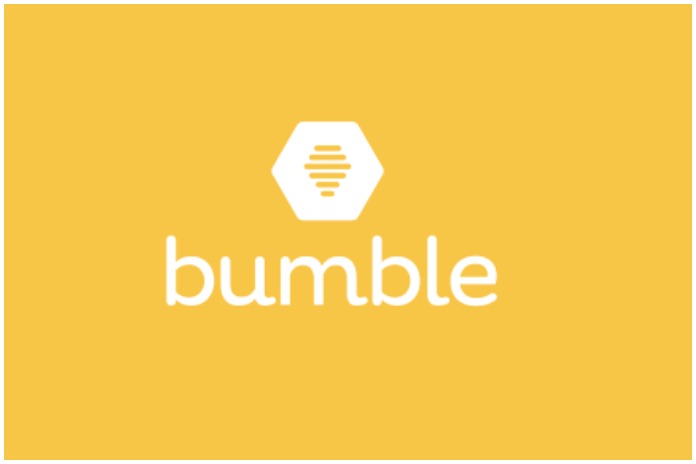 Bumble is an international dating site that was founded by Whitney Wolfe Herd who used to work for Tinder but she left the company due to growing tension among her colleagues. On leaving Tinder, she partnered with Andrey Andreev, the founder of Badoo to start Bumble. On making Bumble famous, she became the youngest female self-made billionaire and youngest woman to take a company public.
Bumble is always referred to as a feminist dating site, seeing that in a heterosexual match, the woman must be the first person to make any form of contact. This way she is sure that she is messaging the man with her consent and not because she feels mandated to. Some of the features of Bumble that makes it worth trying out include:
Easy to Use Interface: On Bumble, liking and disliking a person's profile is so easy, as you can do so with just a swipe. When you swipe left, you dislike and when you swipe right, you like.
Variety of Gender Options: This site also takes different types of sexuality into consideration, making it a comfortable place for those with sexuality outside being heterosexual.
The official website of Bumble contains a good number of testimonies of people who found long-term and even marriage relationships on the site. When you take into cognizance, the fact that this site is also one of the biggest dating sites in the United States as well, you can tell that a lot of people are finding it useful.
5. Tinder South Africa
Website: Tinder.com
Active Since: 2012
Owner: Match Group
Usage Statistics: About 1 billion to 1.6 billion swipes per day
Tinder is another amazing dating site where singles in South Africa can meet and find love. This particular site has unique features which make it stand out from others. While most of the other sites on this list require subscription or are free, Tinder has both free and paid offers. This way, the site is accessible to everyone, however, those who go for the subscription membership package get extra features.
Features that make Tinder South Africa stand out include:
Advanced Swipe System: You can like or dislike a person's profile anonymously on Tinder by just swiping. By swiping left, you dislike and by swiping right, you like.
Rewind and Boost: This feature enables users to promote a post or their profile to make it more visible to potential matches. As a result of how amazing this can be, it is only available to subscription members.
Super Like: This feature enables users to create really amazing and attractive profiles. This way, they can attract people who are attracted to nice things.
Tinder is currently one of the world's most popular dating sites with over 55 billion made matches. On the website, you can find testimonies of people in long-term relationships or married, who actually met on the dating site. So what's stopping you from giving love a chance? Hop on to one of these dating sites to find love, you are sure to meet potential matches from Johannesburg, Durban, Cape Town, Pretoria, and other parts of South Africa.
6. AfroIntroductions
Website: AfroIntroductions.com
Active Since: 2000
Owner: Andrew Bolton
Usage Statistics: 60 million users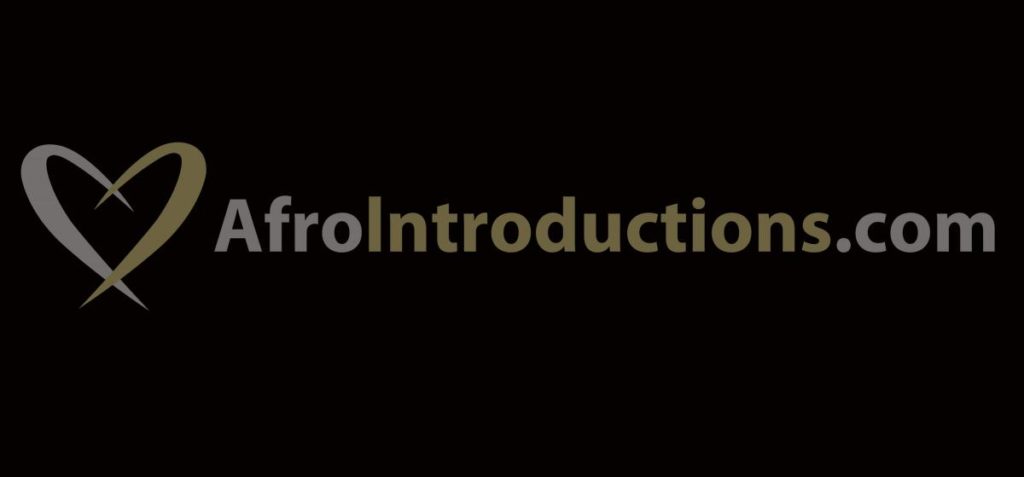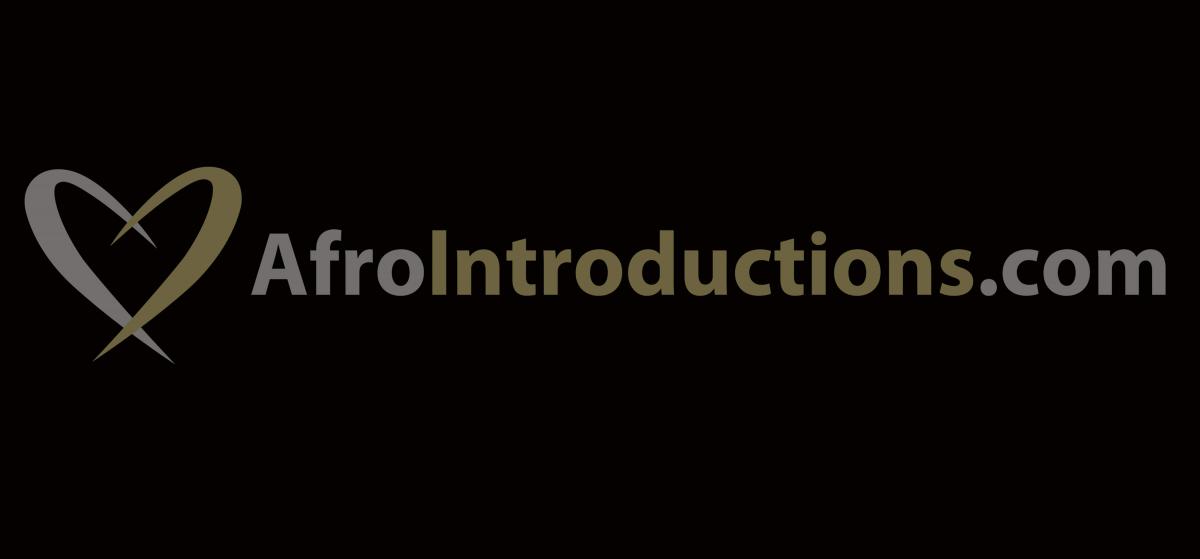 Afrointroduction is not just one of the most amazing dating sites in South Africa, it is also one of the best in Africa. To make use of this dating site, you will have to first create a profile. Here, basic information about yourself will be collected and you will have to confirm you are up to 18 years old.
This is to show that the site is meant for mature singles who are truly ready to mingle and you don't have to worry about hooking up with a minor. On singing in, you will also specify the gender you are interested in, this way, the algorithm can show you profiles of potential matches that you might be interested in. Some of the features on AfroIntroduction that makes it worth trying out include:
Available In different Languages: Language barrier won't be a problem because Afrointroduction is accessible in different languages.
Notification: The site has a notification icon at the top that notifies you on the current number of active users.
Direct Messaging: After matching, you can directly message the person on the site.
Photo Upload: What better way can a person feel more at home with someone they have not met than seeing a photo and knowing what they look like? This is why Afrointroduction has made it possible for users to upload photos of themselves.
The website of Afrointroduction has an entire section dedicated to testimonials and users are allowed to create their own stories, so you have some level of guarantee that the story you see were created by actual users. From most of the reviews and success stories, you can tell that Afrointroduction is a great place to meet a potential long-term partner.
7. InterracialMatch
Website: InterracialMatch.com
Active Since: 2001
Owner: N/A
Usage Statistics: About 166,000 page views monthly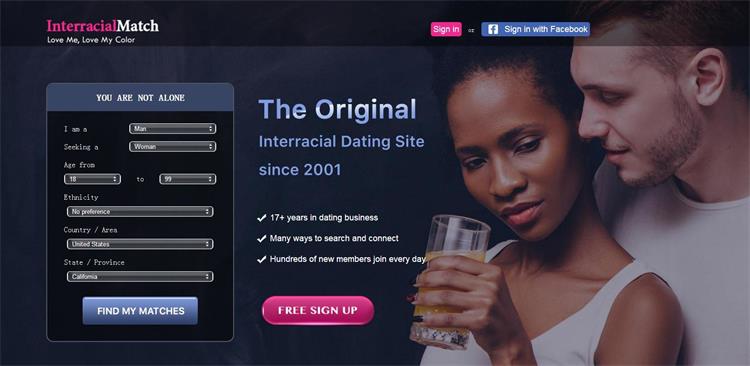 From the name of this site, you can already tell that it is a one-stop hub where you can meet people of different races who have similar interests and values as you do. So while living in South Africa, you can meet someone who resides in another country and before you know it a long-term relationship can spark off from there.
This site contains a lot of amazing features which is why it has made it to our list of best dating sites in South Africa. Some of these amazing features include:
In-site Messaging: You don't have to bother about contacting your match on another site or platform as both matching and messages can be done on the InterracialMatch website.
Subscription Membership: To access this site and enjoy all of its benefits you have to pay a little subscription.
Safety and Security Features: With this feature, you can verify the information and images uploaded. This way you can avoid scammers.
Instant Notification: Immediately you have a like or a message from a potential match, you will be notified, so you don't miss out on anything.
Support System: InterracialMatch has an accessible support system that is available all through the day.
Explicit Database and Algorithm: This site allows you to filter profiles depending on ethnicity.
If you have an interest in finding love from someone outside South Africa, this should be your go-to dating site. On the official website, there are a lot of success stories of people who met on the site and are now married.
8. DatingBuzz
Website: DatingBuzz.co.za
Active Since: N/A
Owner: N/A
Usage Statistics: N/A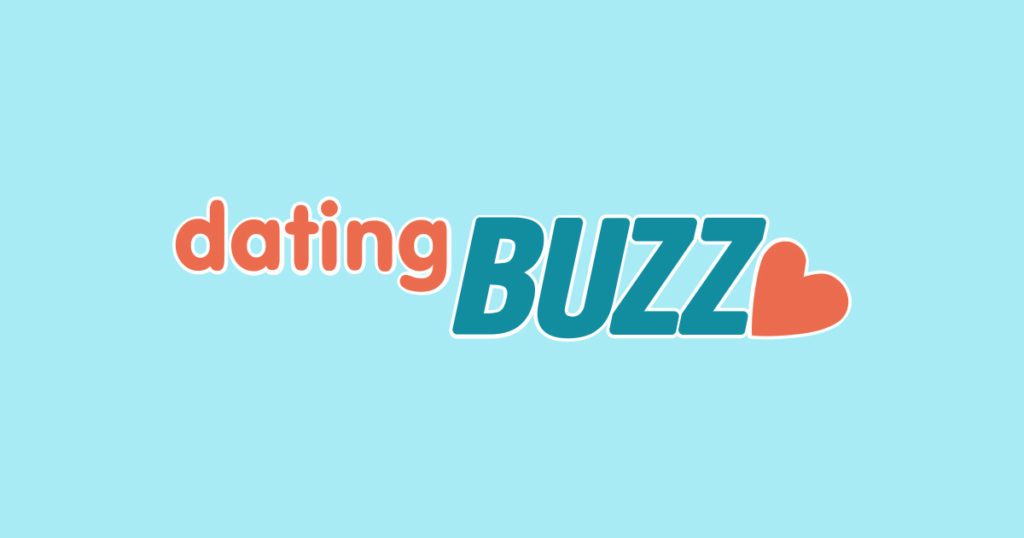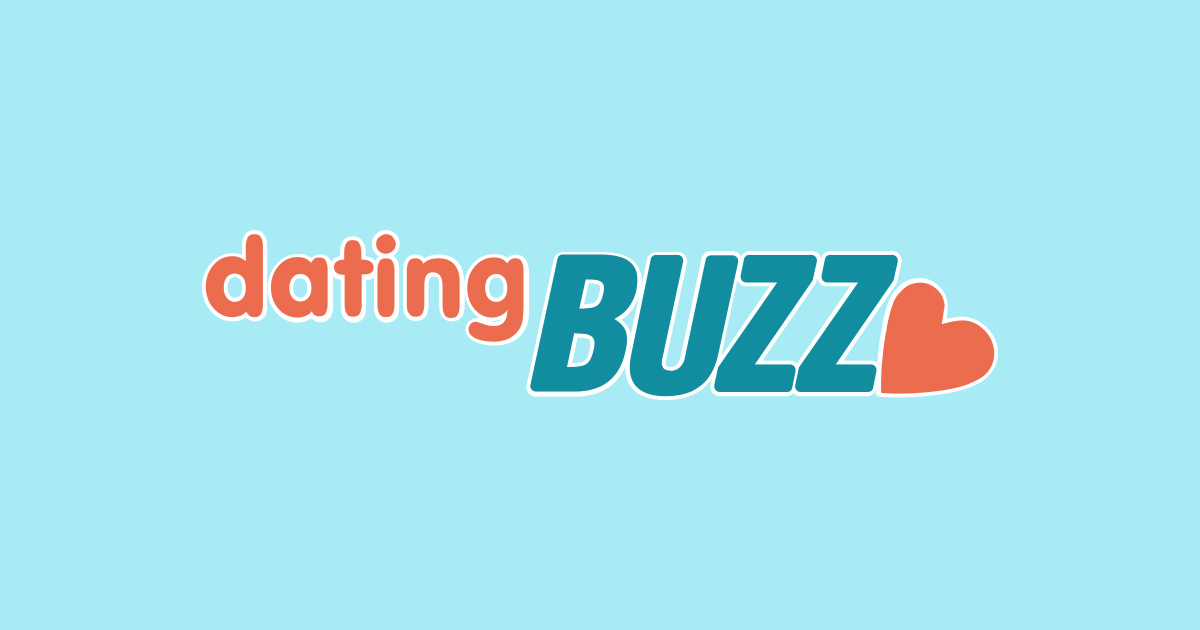 Just like Tinder, DatingBuzz also has a free version, as well as a paid subscription version, so whether or not you have funds to spend on a dating site, you can still access it. Despite being one of the oldest dating sites in South Africa, it has this attractive user interface that keeps its users glued until they find love.
While creating a profile, you will be required to enter your age range and the gender you are interested in and with this information, the algorithm makes people you might find interesting visible. The profiles of potential matches usually contain their name and location and with that, you can select people of interest based on their location. DatingBuzz also has amazing features that can help you find a match with so much ease. These features include:
Intelligent Two Way Matching Feature: This feature helps users discover up to 1000 different matches with so much ease. This way you have a variety of options to go for.
Block Unwanted People: Users are absolutely in control of their account and can block any other user with who they don't feel comfortable.
Private Messaging: At any time users are ready to mingle, they can contact their match using the direct messaging option.
Like other dating sites on this list, the official website of Dating Buzz South Africa contains testimonials from South Africans who have found love on the platform, some have even found their spouse.
9. South African Cupid
Website: SouthAfricanCupid.com
Active Since: N/A
Owner: N/A
Usage Statistics: Over 200,000 members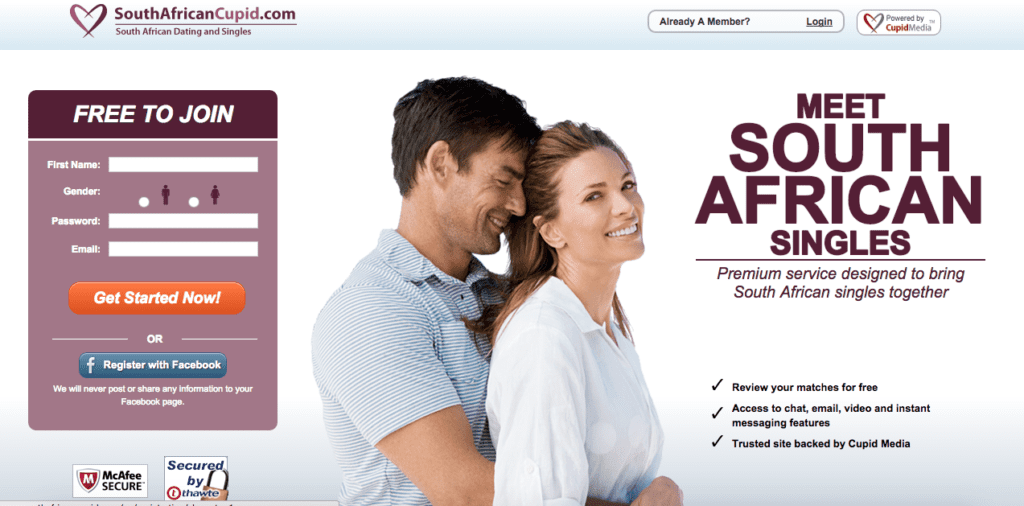 Having South Africa as part of the name of this dating platform is not just to fulfill all righteousness, seeing that the website is not available to those in other countries. This alone makes the site an amazing place for singles in South Africa who are seeking fellow South Africans to hang out with. On this site, you can find people from Cape Town, Pretoria, Durban, Soweto, and practically every part of South Africa.
Aside from the fact that this site is South African based, here are some other features that will convince you to sign up for it:
Free Membership Option: Even if you don't have a budget for spending on a dating site, this site can still be beneficial.
Simple User Interface: South African Cupid has a user interface that is easy to navigate through.
Private Messaging Option: Your messages with a match can be sent privately on the site.
10. EliteSingles
Website: EliteSingles.co.za
Active Since: 2009
Owner: David Khalil and Lukas Brosseder
Usage Statistics: 13 million members | 65,000 new members every week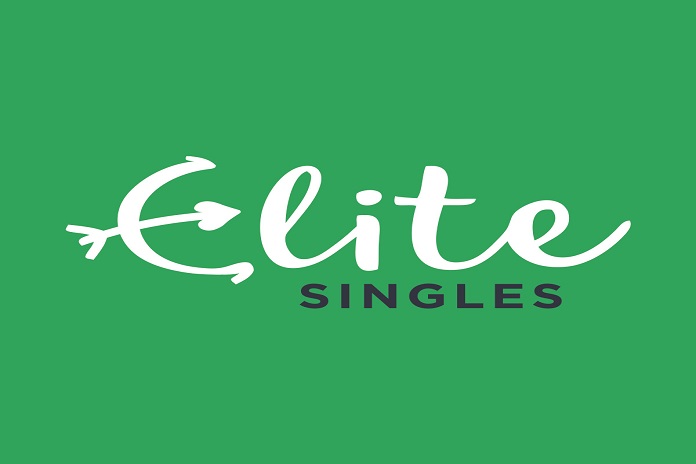 Last on our list of the best dating sites in South Africa is EliteSingles. This is another amazing dating site in the country right now. Even though it does not originate from the Rainbow nation, EliteSingles has become a trend among mature and upwardly mobile class of South Africans. It is unique and specifically designed for educated professionals who can relate on the same level intellectually.
EliteSingles dating site has over 170,000 active users. The beautiful thing about the site is its uniqueness and class. Not everyone can have a profile on this dating site. It was designed with mature professional singles, divorcees, widows, and widowers, who may not be comfortable with the conventional dating sites, in mind. This class of people are not looking for just love and companionship but also for intellectual, financial, and professional compatibility.
The statistics support the foregoing as it shows that 90 percent of EliteSingles users are above 30 years of age. In fact, the iOS App Store describes it as a place for users of 30 to 50. The site has a questionnaire that every prospective user is expected to fill honestly as it will help in matching you with people of similar interests. The questionnaire asks questions like educational qualification, job specification, income bracket, etc and you are expected to answer the questions honestly.
Unlike some other dating sites, you do not have the liberty to browse through a pool of potential love interests, instead, you are matched according to your profile and then you can peruse the match's profile.
How To Avoid Romance Scam On Dating Sites
With the growing popularity of online dating, millions of mature singles now run to the internet to find love, date or meet someone. There have been testimonies to prove the innovation has helped so many find their forever after. However, the testimonies are not all about beautiful stories and finding the knights in shining amour. In fact, so many unsuspecting victims have encountered heart-wrenching experiences which were packaged as a promise of never-ending love.
These romance scams have almost threatened to dampen the euphoria that accompanies finding love online. The scammers deceive their unsuspecting victims by pretending to be what they are not and then rip them off of their hard-earned money. It is advised that one should be careful when meeting with matched love interests on dating sites. Here are things not to do when you are connecting with a potential date online:
Don't share personal details with your dates until you are sure there is some level of commitment.
Don't send or receive money as your credit details could be used to scam you off your funds.
Use trusted dating websites. All the sites listed in this article are trusted online dating sites. We have taken the pain to look at their history and can tell they are authentic. But if you have other preferences, ensure that they are genuine sites before you use them.
Don't share personal contact details. Maintain the use of nicknames, vague addresses, phone numbers not connected to bank accounts, etc, until the authenticity of the relationship is ascertained.
Above all, trust your instincts and never let emotions or pressure becloud common sense. If you feel something is wrong, something is most likely wrong and you should take a step back and think it through.
A Recap Of The Top 10 Best Dating Sites In South Africa Right Now
Badoo.com
MatchMaker.com
OkCupid.com
Bumble.com
Tinder.com
AfroIntroductions.com
InterracialMatch.com
DatingBuzz.co.za
SouthAfricanCupid.com
EliteSingles.co.za