One of the reasons most people struggle to browse the Internet from their device via the mobile data connection is incorrect APN settings. Telkom APN Settings and other network settings are essential for a smooth browsing adventure. First and foremost, you need to know the right moves to take to pull through while setting them up.
Another challenge most people encounter is setting up the internet for their routers. The truth is, no one is above these challenges, and the network one uses does not matter at all. If you've been searching for information on Telkom APN Settings, Telkom network settings, Telkom SMTP settings, Telkom APN settings for routers, and more. We got the answers.
What Is Telkom APN?
APN means Access Point Name. APN settings are a requirement regardless of your device or preferred network if you want to get connected to the internet. Without an APN, a user cannot successfully connect to the internet.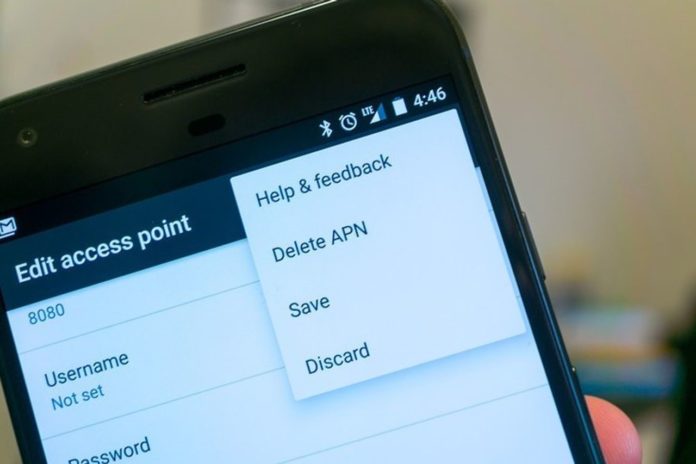 Telkom APN is simply a solution that facilitates the sharing and remote access of a company's information/data and applications through a secure connection. The Telkom APN is designed so that large firms, SMEs, and even small businesses can benefit from their numerous plans and packages.
Some of Telkom's available APN solutions include:
Cloud APN
APN Lite
Corporate APN
APN Management Platform
M2M
The importance of using the right Telkom APN and internet settings cannot be overemphasized. First and foremost, using the right Telkom APN and internet settings allows users to enjoy the amazing benefits that come with them, including productivity, efficiency, and improved flexibility in a mobile-based working environment.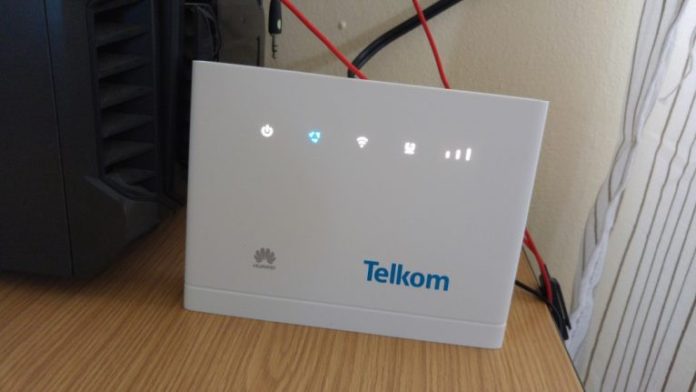 The right Telkom APN will also provide a holistic service in managing a company's data. Again, the company is guaranteed enhanced security measures for the safe access and transfer of information, which is every company's most valuable asset. Telkom equally has APN specialists who offer support 24/7 support and answers to questions.
Telkom APN Settings
These are Telkom APN settings for the following Telkom devices only.
1. Dlink LTE Router Settings
Switch the device on
Connect the device using the USB cable
Go to http://192.168.0.1 using your web browser
Input "admin" in the username
Click on "Sign in"
Click "Setup Wizard"
Press next to Step 4 of Wizard
Type "TelkomInternet" on APN
Change the selection mode to "Manual."
Click "Apply"
Once you complete the steps above, you will be able to browse the internet.
2. Dlink DWR 730
Step I
Open it up
Slide the battery cover down.
Remove the battery.
Slot in the SIM card and record the label password.
Reattach the battery and cover.
Step II
Turn it on
Switch on the device.
 Then connect the modem to a PC using the USB cable.
Open a web browser and go on to enter 192.168.0.1 to log in.
a. Username: admin
b. Password: (leave the field blank)
Step III: Interface
Select the Internet tab.
Select the Connection Menu.
Select the User Profile tab and click Add.
Input TelkomInternet as the Name and APN (username and password fields should be left blank).
Click OK
Click Apply
Step IV: Configure
Select the Connection Operation tab.
Select Disable and click Change under Roaming mode.
Highlight the TelkomInternet profile
Click Set to effect the new TelkomInternet Profile.
Step V
At this point, your device will now use TelkomInternet as its default dialing profile.
Step VI: Go Wireless
Go to the Wireless Network Connection tab on your computer.
Choose DWR-730_xxxx and enter the label password.
You will be able to browse at this point.
3. Huawei Mobile WiFi E5330 
Switch on the device
Connect the device using the USB cable
Using your web browser, go to http://192.168.8.1
Select Setting
Enter "admin" on both username and password
Select New Profile
Enter "TelkomInternet" on both Profile Name and APN
Click on "Save"
Your internet will start functioning after completing the steps above.
4. Telkom Dongles Connection Manager
Click on the Profiles Tab
Click on Edit
Change the Profile name to TelkomInternet
Change the APN to TelkomInternet
Click on Save
Click on connection
Select TelkomInternet from the profile list
Click Connect
Once you are authenticated, you will have access to the internet after clicking 'Connect.'
Telkom Internet Settings
As a Telkom internet mobile user, there might be an occasion where you would want to insert your Telkom internet mobile SIM directly into your device. The truth is, most people find this process difficult.
Whether you are using an Android, iOS, Windows, or Blackberry and you've been looking for a way to change the settings of your phone to connect to a Telkom Internet mobile network, here are the simple steps to follow.
1. Android Operating System
Click on Settings
Click on wireless and networks
Click on Mobile Networks
Select Access Point Names
Select the dropdown list and click on New APN
Click on the Name field
In the name field, add TelkomInternet and click on OK
Click on APN
Add "TelkomInternet" and click OK
Select the dropdown list and click save
Select the TelkomInternet APN
Once authenticated, you are good to go. You can now browse the internet using the Telkom Internet Mobile Data.
2. iOS Operating System
Click on the Settings icon
Click on cellular Data
Select APN Settings
Select APN and change to TelkomInternet
You should be able to surf the internet using the Telkom internet mobile data once authenticated.
3. Blackberry
Select All from the Blackberry home screen
Open the Settings Menu
Select the Device Option
Select Advanced System Settings
Select TCP/IP
Ensure that the APN setting is enabled. Change the APN: to TelkomInternet
Press the Blackberry button and select save.
Press the blackberry button and select save.
4. Windows Operating System
Choose Access Point
Open the Settings page
Click on the Plus sign to add a new APN
Change the Access Point name to TelkomInternet
In the connection name field, add TelkomInternet
Select the Tick to accept the changes
Telkom Network Settings
How to Configure Telkom APN on Other Devices:
Regardless of your network, there's an option below on how to navigate.
1. MTN
Click on Setup Tab
Click on the Profile option
Click on the + to add the TelkomInternet profile name
In the profile space, add TelkomInternet
Click Save
Click on Connection
From the connect to the dropdown list, choose TelkomInternet
Click on the Connect button
If your authentication is successful, you will be able to have access to the internet.
2. Cell C
Click on Setting
Click on the Add button
In the configuration field, add the TelkomInternet APN name
Select the radio button next to use the following APN name
In the config field, add the TelkomInternet APN name
Click on the OK
Click on Connections
From the connection dropdown list, choose TelkomInternet
Click on Connect
You will have access to the internet if the process pulls through.
3. Vodacom
Click on the Advanced Tab
Click on the Properties Option
Click on Add Setting
Select the Mobile Type and click on the OK button
Add the TelkomInternet name to the settings name in the General setting page.
Click "Ok"
Click on Status Change the APN name to "TelkomInternet
Select the TelkomInternet APN name
Click on the PIN Code
Enter the dongle PIN and click on OK
Click on Connect
At this point, you have to wait to ensure that the authentication is successful. If it works out, you will be able to surf the internet conveniently.
Telkom SMTP Settings
SMTP, which stands for Simple Mail Transfer Protocol, is an internet standard communication protocol for electronic mail transmission. The SMTP Server or Outgoing Mail Server is the mail server through which you will send emails.
It is pertinent to note that your SMTP doesn't need to be the same as the mail server through which you receive email.
For Telkom SMTP Settings:
Go to Settings on your device.
Go to Mail.
Move to Account.
Enter your name and email address.
Under Server Information, set your account type as POP3 if you use MS Outlook.
For your SMTP, enter smtp.dsl.telkomsa.net (if you use ADSL).
If you do not use ADSL, enter smtp.telkomsa.net or smtp.saix.net or smtp.saix.co.za.
Enter your username and password under Logon Information. Note that your username is your full email address (as provided by Telkom Internet), while your password is your mail account password (as provided by Telkom Internet).
Remember to tick off the 'Remember Password' Checkbox.
You can also test your account after setting it up. Just tick the 'Automatically test account settings when Next is clicked' box.
You can now choose where to send your new messages – either to your existing Outlook file or a new one.
Telkom Mobile Internet And MMS Settings
To set up your internet and MMS, kindly input the under-listed data in the appropriate spaces. Start by going to Settings on your device and then move to where you'll find spaces for the settings.
APN: mms
MMS center: http://mms.8ta.com:38090/was
MMS proxy address: 41.151.254.162
MMS proxy port: 8080
You can also receive the MMS setting of your phone by sending the ake of your phone to 081184. You will instantly receive an SMS directing you on how to navigate.
It is important to note that the data provided above are used for general settings. You can also follow this link to find out your phone's specific APN configuration setting. All you have to do is to indicate your phone modal or OS.
Telkom APN Settings For Huawei Router
The Telkom South Africa APN is TelkomInternet while the Profile is also TelkomInternet. Telkom also uses the Huawei Mobile WiFi E5330, which is great. If you have a Huawei router and have been searching for its Telkom APN Settings, you are on the right page.
The Telkom APN Setting has become a necessity; there is a need for one to set up one's device to start working on Telkom. It is also needed mostly when a user has done a reset and needs to reenter the APN settings.
For Huawei routers, Telkom South Africa's APN is TelkomInternet. It is the same thing for the Profile. So, you don't need to worry your head thinking otherwise.
Now, here's how to set up the Telkom Huawei router.
Turn on your router
Connect your computer via USB
Open a browser on your PC and type in 192.168.8.1
Press enter when done
Click on Settings
Enter admin for both the default username and password for your Telkom Huawei router
The next step is to click on New Profile
On the APN section, type in TelkomInternet
On the profile, type on TelkomInternet as well
Now, save your settings when done and restart your router.
You can now connect to the internet using your Telkom Huawei router.
Telkom APN Settings For ZTE Router
Generally speaking, you don't really need to worry about the Telkom APN settings for your ZTE router. This is because your Telkom mobile SIM automatically gets all the required settings immediately after you insert it into the router.
That notwithstanding, it is not entirely a bad idea to have your Telkom APN setting for your ZTE router handy because there are times you might need to manually set it up. One reason for this could be if your router fails to pick up the correct settings.
You could also need the settings after resetting your ZTE router. You need to know that you must log in first and then navigate to Settings to begin the setup process. Also, note that you must move to APN settings (from Settings), where you are expected to create a new profile using the correct details – i.e., the Telkom APN is TelkomInternet while the profile name is also TelkomInternet.
Save your changes once you are done and leave all the other settings blank.
Now, here's how to set up Telkom APN Settings on a ZTE Router.
Connect your phone or computer to your Telkom internet. This can be through an Ethernet cable or via WiFi.
Open a browser on your device and type 192.168.0.1 into the address bar.
Press enter.
You will now be taken to the login page for your router. Once you are there, log in using the default username and password for your router. On most ZTE routers, "admin" is the password and username.
Once you have logged in, toggle the LTE button under 2 My router to On.
Click on Settings.
Click on APN.
Here, you can choose to manually set up your APN.
Add a new APN.
Set up the Profile name and APN as mentioned above – TelkomInternet for both.
Save your changes.
Once you have set up your Telkom ZTE APN, your internet will be able to connect immediately.