Many people wondered for long if Zimbabwe could ever have a billionaire emerge from its territories, being an African country with little or no recognition in the world, unlike many popular countries around the globe. Interestingly enough, it has one of the richest and most famous business tycoons in the world. Strive Masiyiwa, a Zimbabwean billionaire businessman and philanthropist based in London with his wife Tsitsi and their six children. A lot is still unknown about Strive Masiyiwa's family, but here, we have copious information about them.
Strive Masiyiwa is Successful Both as a Businessman and Family Man

Strive Masiyiwa is the founder and executive chairman of the international technology group, Econet Group. Born on 29th January 1961 in Zimbabwe, he has been making waves in business within and outside Africa. If you need to learn more about his personal life, business, philanthropic lifestyle, and most of all, his family (wife and children), you'll need to read further. There are so many inspiring stories surrounding him.
The life of Strive is a challenging and inspiring one. It's enough to convince you that with determination and perseverance, you can attain your desired goal. As the richest man in Zimbabwe, he has successfully grown his telecommunication industry, which has made a significant impact on his business. The London-based billionaire and philanthropist is married to his heartthrob, Tsitsi Masiyiwa, and they have six children; five girls and a boy. It might be surprising to you how he has successfully run his home and is still a world-leading entrepreneur.
Strive does not allow his business to take precedence over his family. Together with his wife, they've been able to knit the whole family closely. Their faith in God has also played a significant role in keeping the family. Also, his love for children and the less privileged in Zimbabwe speaks volumes of how much he cherishes the family. Strive Masiyiwa's family is actively involved in charity. This seems to be a vision that has consumed them because even the family's fortune has been used to educate thousands of children in Zimbabwe and beyond.
Meet Strive Masiyiwa's Wife, Tsitsi Masiyiwa

The popular saying that goes thus "behind a successful man is a woman," is true with Strive Masiyiwa. Behind him is his adorable wife, Tsitsi Masiyiwa. She was born on the 5th of January, 1965, in Zimbabwe, Africa, and is currently aged 58 years old. She completed her primary and secondary school education at Chishawasha Primary school. Tsitsi later furthered at the University of Zimbabwe and graduated with a degree in MBA.
Tsitsi Masiyiwa is a philanthropist to the core. Her lifestyle is what many women will love to imitate. Unlike many other billionaire's wives, she is known for her selflessness and generosity. She's devoted to empowering young people through quality education. As part of her dedication to the younger generation, she joined her husband's telecommunication industry, where she championed their social corporate responsibility, in the early 1990s.
Her passion led her to co-found Higherlife Foundation with her husband in 1996. The Foundation provides educational services for over 250,000 children. And through it, many children have won scholarships to various universities around the world. In addition to running her Foundation, Tsitsi Mayisiwa was recently appointed as the executive director and head of Empretec Zimbabwe. A program jointly sponsored by the United Nations Development Programme (UNDP) and the Zimbabwean government.
Strive and Tsitsi Masiyiwa's Children are Like their Parents in Many Ways

The Masiyiwas' are blessed to have wonderful and talented children. Children who have come to embrace the lifestyle of their parents. You'll be pleased to meet them as we delve more into their personalities and many interesting things about them.
Elizabeth Tanya Masiyiwa
Elizabeth is the first fruit of Strive and Tsitsi Masiyiwa. She's jovial, friendly, and down to earth. Elizabeth is about 32 years old and a Master's degree holder of Social Entrepreneur. She also holds a Bachelor of Science in Banking and International Finance.
Elizabeth Tanya Masiyiwa has decided to walk in the footsteps of her parents. She's the founder of Simba Education, located in Domboshova, Zimbabwe. It's an edtech startup whose mission is to increase access to quality early childhood education through technology.
Sarah Masiyiwa
Sarah is the second born of Strive and Tsitsi Masiyiwa. She's a journalist by profession and has written many articles for CNN and Okay Africa. Sarah Masiyiwa is also a filmmaker and fundraiser. She has produced documentaries and reports for international broadcasts.
When you think you know all about the Masiyiwas,' there's more to their charitable works. Sarah Masiyiwa has just been appointed the newest board member of KidsOR, Kampala in Uganda.
Vimbai Masiyiwa
If you're looking for the CEO of Batoka Hospitality Group, then look no further. Vimbai Masiyiwa is the Visionaire and founder of the Group. She holds a Bachelor's degree in Computer and Information Systems, United Kingdom.
Moses Masiyiwa is the Only Boy in Strive Masiyiwa's Family
Moses, a 25-year-old boy, is the only son in the billionaire Strive Masiyiwa's family. He is well tutored and groomed by his dad and cherished by all, being the only son. He's an alumnus of Mazowe Boys High School and IMG Academy High School in the United States of America. Moses Masiyiwa is a lover of sports and athletics.
Joanna Masiyiwa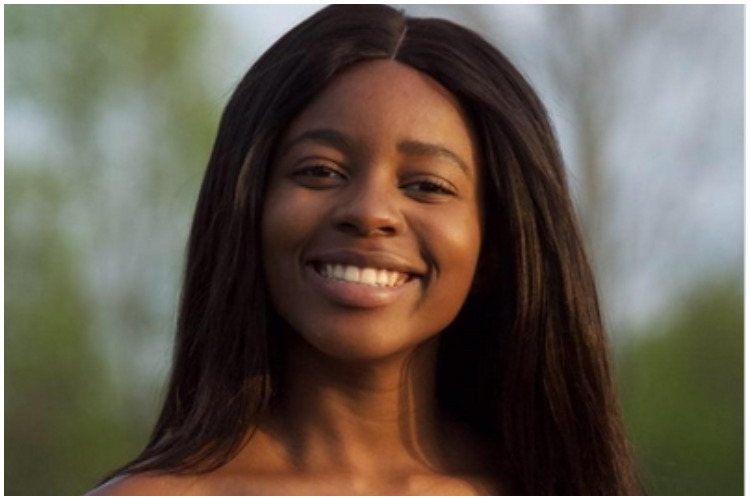 The fourth daughter and fifth born of Strive and Tsitsi Masiyiwa is Joanna. She was born in Zimbabwe but raised in South Africa and London. She holds a Bachelor's degree in Politics, Ethics and Economics, at Yale University.
Esther Masiyiwa
Esther is the youngest daughter and last born of the family and aged 20 years. She attended a High School in England.
There Has Been No Controversy in Strive Masiyiwa's Family
Strive and Tsitsi's marriage is an example of how blissful and blooming a union can be. Having been married for over two decades and still counting. The duo seems inseparable, and they are both achieving a lot together. The telecommunication industry, Econet Group, is widely recognized around the globe, with subsidiaries springing up here and there.
The Zimbabwean billionaire and philanthropist family is an inspiration to all. This is a family united in love. Charitability runs in the blood, and it can be seen in their dedication to humanity. Strive Masiyiwa's family is one every home should emulate. From all discussed so far, you can be rest assured the sky is just the starting point. Many more developments and innovations are in cooler waiting to unfold as the Masiyiwas get more united.