What is the most unusual house, building or structure you have ever seen? What is the most unusual home you have ever lived in? Many of us only know what it is like to live in stucco or brick buildings, with everyday walls, windows, and doors. But there are bizarre building structures all over the planet that are far different from the traditional, offering a unique way of life, and a place to live that is just as much art as it is a home.
There are equally structures and statues that are far from the normal ones we know and South Africa has its fair share of these strange architectural design.
10 Amazing and Bizarre Building Structures in South Africa
10. Kagga Kamma private game reserve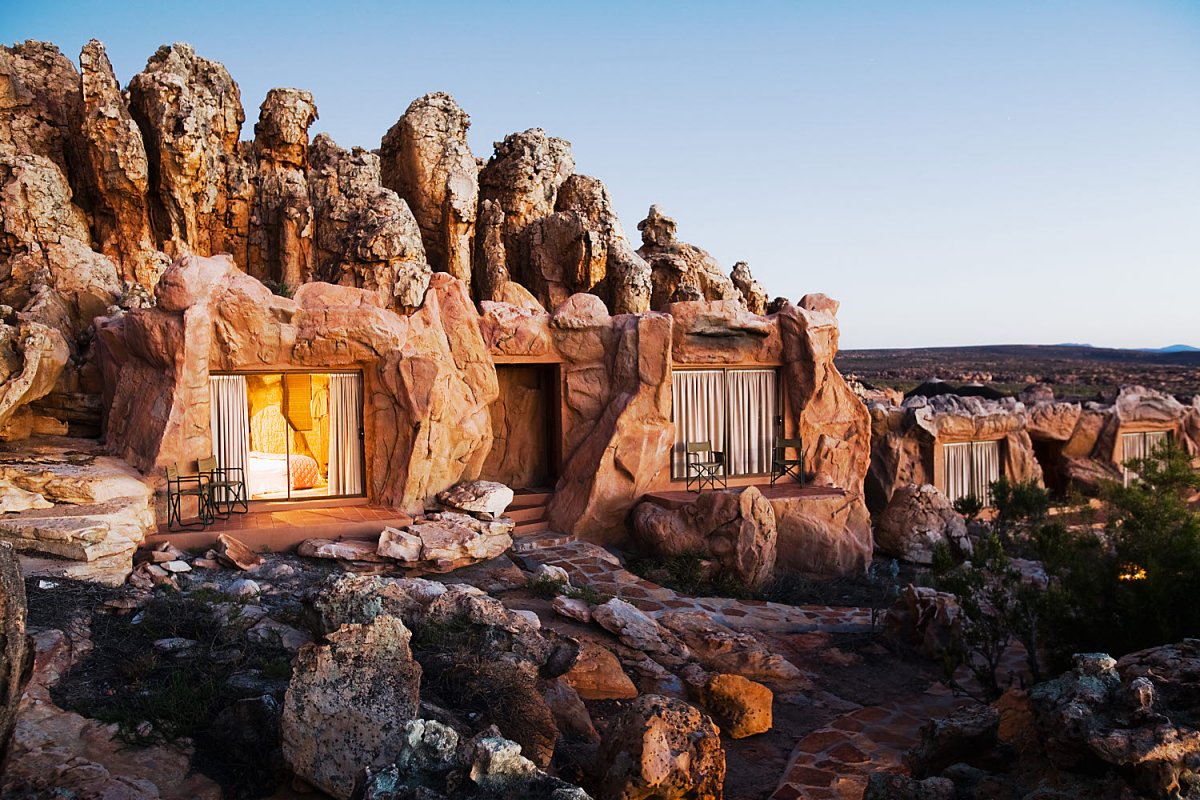 Enjoy a spectacular view of the mountain and desert from your window at the beautiful Kagga Kamma reserve. It is a lovely place to unwind, hike and gets spoiled by friendly and observant staff. The food and restaurant staff are helpful and knowledgeable for all of your needs.
This reserve qualifies as a bizarre structure because of the way the rooms are built into the existing cave and mountain/rock formation, making it look quite natural and welcoming. It's pretty easy to find this place as it only requires half an hour drive from Cape Town.
09. Cango Caves, Western Cape Zare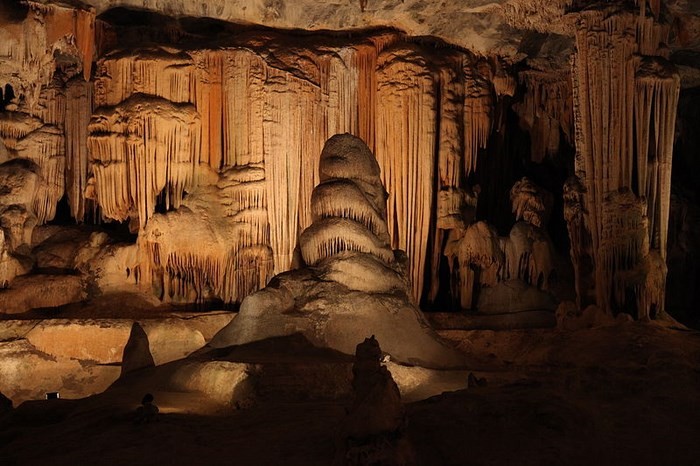 The bizarre structure you are looking at belongs to the weaving and winding tunnels that make the Cango Caves one of the most famous landmarks in South Africa. The caves are rich in bushman paintings and marked signs of human habitation and whats more, they are well worth a visit to see their numerous dripstone formations.
The tunnels stretch out over 4km with plenty of smaller caves and offshoot turns to be discovered. Take part in any of the walking tours to experience the awe-inspiring depths of the cave systems. The Heritage Tour is quite easy, while the Adventure Tour is more strenuous with several narrow portions you'll need to squeeze through; the smallest of which is a 15cm (in diameter hole) you'll need to go through to exit.
08. The Big Pineapple House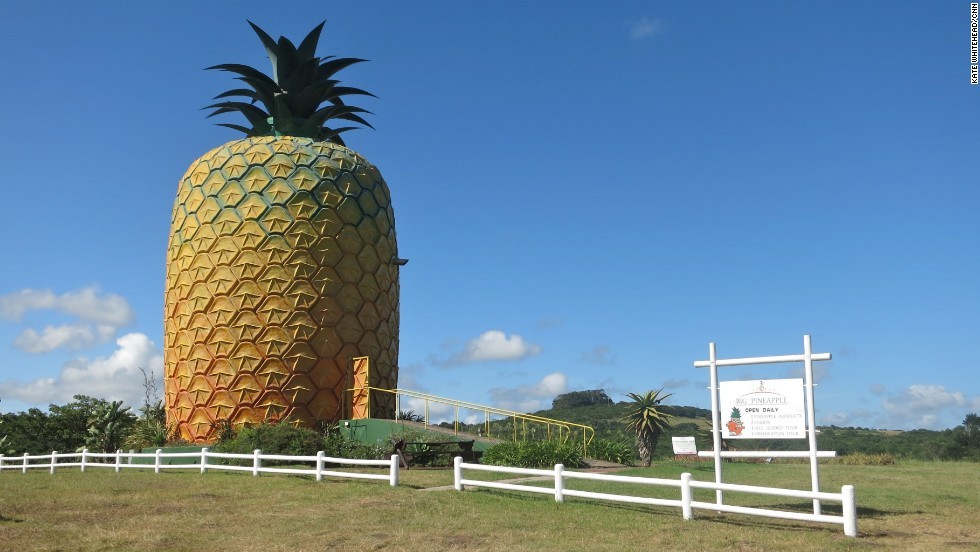 In the tiny village of Bathurst, South Africa is this very ambitious building. Here you will find the biggest pineapple Standing nearly 55-feet tall and located on the Summerhill Estate pineapple plantation. This cool building has three floors which hold a 60-seat auditorium, a gift shop selling pineapple products, a museum dedicated to the cloying citrus, and a 360º observation deck.
Built between 1990-1992, it is made from steel and concrete with a fiberglass outer skin. As tourists on the deck gaze at the panoramic view of the prickly pineapple crowns being farmed below, they may clutch their purchases of pineapple chutney and fruit-shaped pottery.
07. Chalkley treehouse Lion Sands SA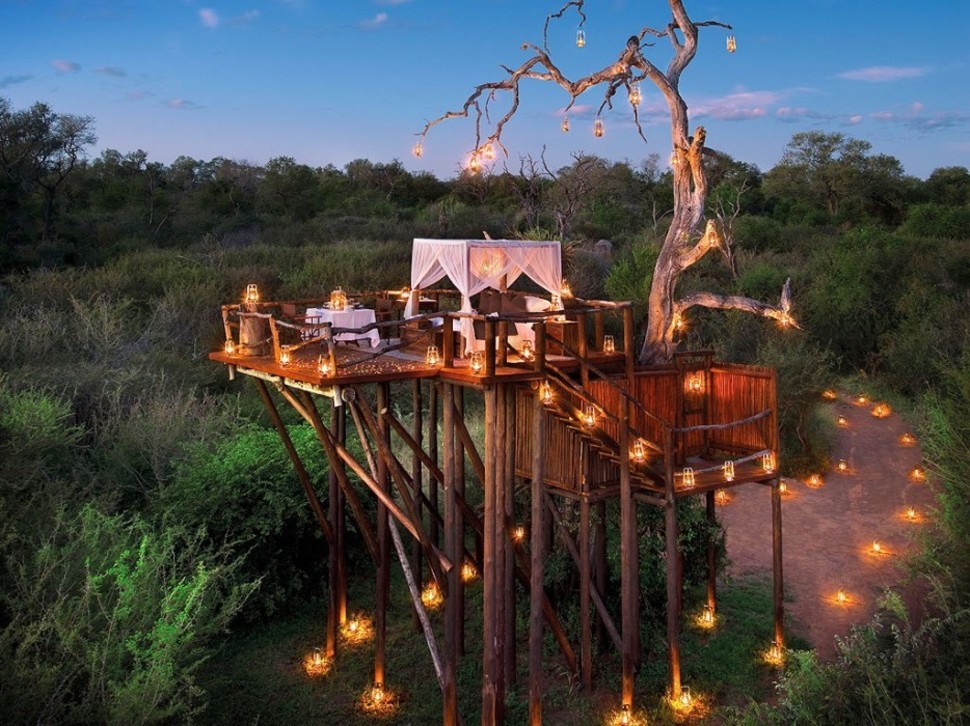 The Chalkley Treehouse is built around a beautiful 500-year-old Leadwood Tree. Guests are driven out to the treehouse suite at dusk, given a picnic dinner and then left alone to soak up the evening sounds of the African bush. This is certainly a luxury treehouse and comes with its own toilet (yes, up in the canopy, so you don't have to brave the wildlife in the middle of the night), king bed and of course a mosquito net.
The Chalkley Treehouse is in the family-run Lion Sands Game Reserve, a private reserve in the greater-Kruger area, in South Africa's Mpumalanga province. A treehouse stay is an option extended to guests who book at one of Lion Sand's 3 lodges. Lion Sands is a thrilling outdoor and completely uncovered hotel that put you into the wilderness. The "rooms" hover above a game reserve – home to lions, elephants, and other animals.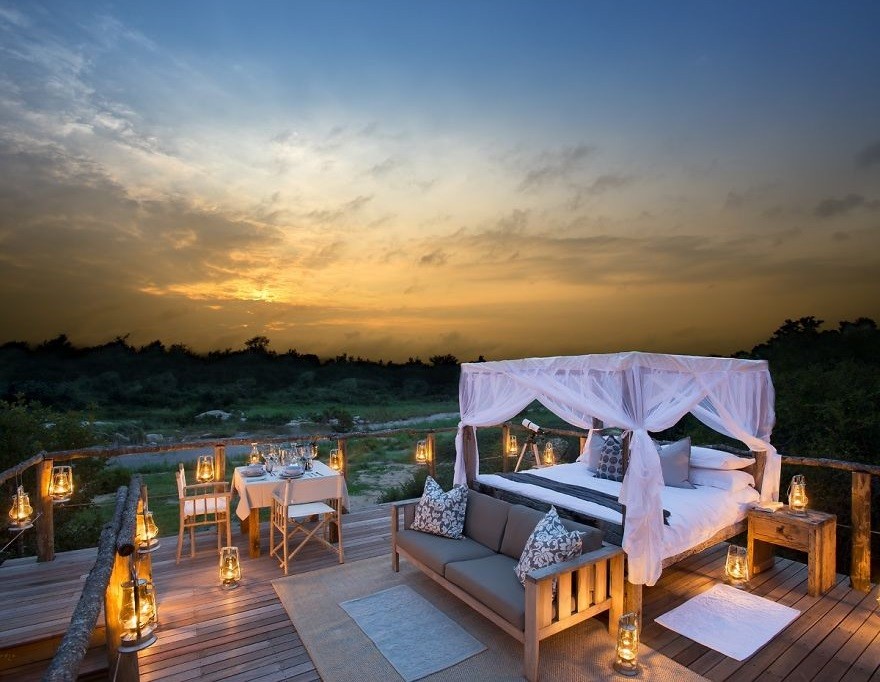 The Tinyeleti Treehouse, which aptly translates to 'Many Stars', is an overnight wilderness experience that has no match. Watch the sun dip beyond the horizon as you sip on a cocktail or a glass of bubbly. You will be utterly riveted by the many animals that arrive at the river to quench their thirst.
Tinyeleti is a tale you will tell over and again. That is if you can find the words to describe it.
See Also: 20 Fun and Interesting Facts About South Africa
05. Timbrel Vaulting by Peter Rich Architects
Timbrel vaulting is a medieval building method used in recent times. This is the Mapungubwe Interpretation Center in South Africa, designed by Peter Rich Architects from Johannesburg. The project won the World Building Award at the World Architecture Festival (WAF) held in Barcelona last month.
04. First Crescent Stunning Vacation House
This absolutely delectable and stunning sight is the First Cresent Vacation House, a stunning seven bedroom rental villa designed by SAOTA – Stefan Antoni Olmesdahl Truen Architects, a Cape Town-based studio. This luxury house is located in Camps Bay, South Africa.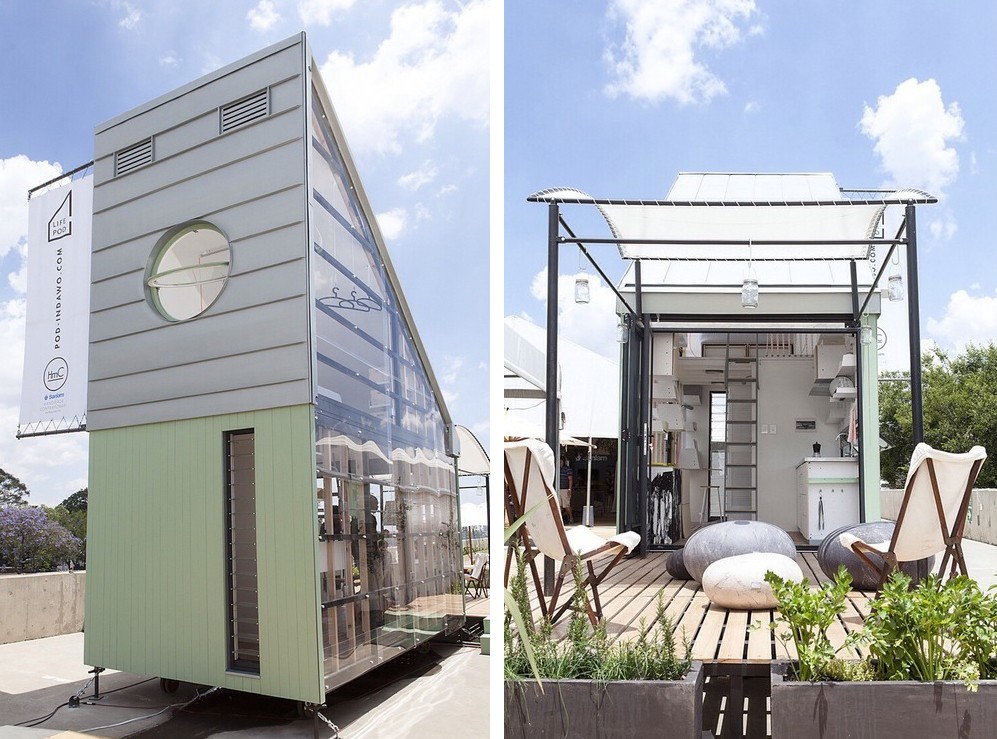 This beautiful tiny home is definitely one of the most strange structures in South Africa. Motivated by the challenge of sustainable urban living, which has already propelled countless tiny homes and prefab housing efforts around the world, Johannesburg-based architect Clara da Cruz Almeida set out to design a micro home especially well-suited for South Africa. The result unveiled a modular prefab dwelling that promises to save some money off the energy bill without sacrificing comfortable design.
02.  Coca-Cola Statue: Elliot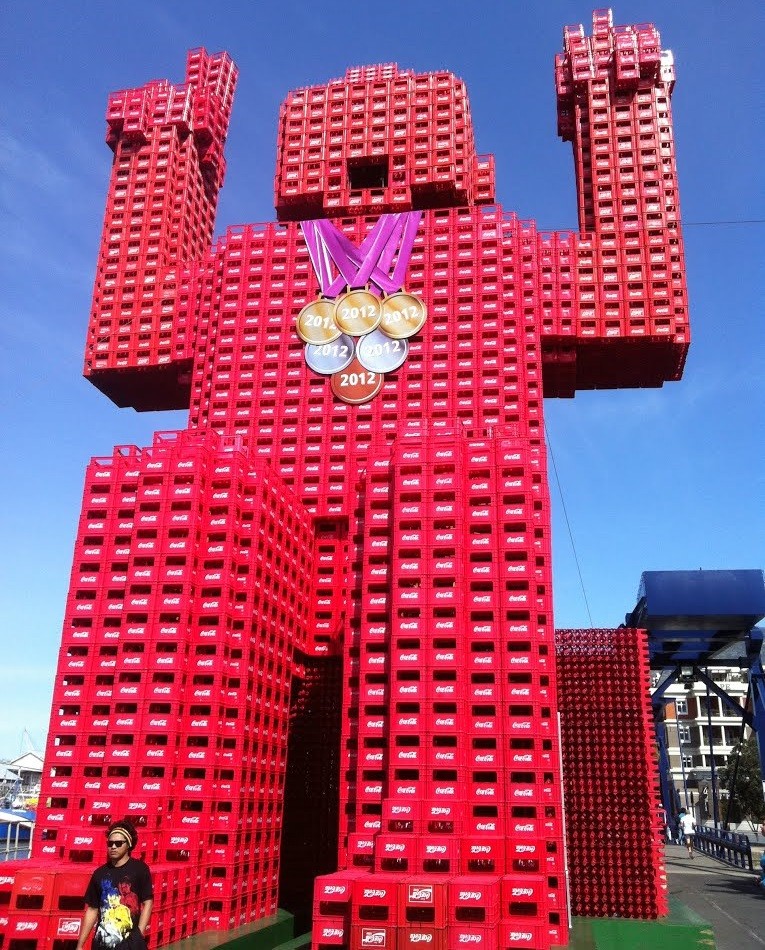 Coca-Cola has commissioned several crate man throughout South Africa, but Elliot, who is nearly 60 feet tall and weighs a whopping 27 tons, carries a special message. Made out of 4200 plastic Coke crates, the recycled structure sports signs preaching the importance of recycling to passersby who stop for a closer look. This is just one of the firms important recycling projects in South Africa.
01. The Shoe House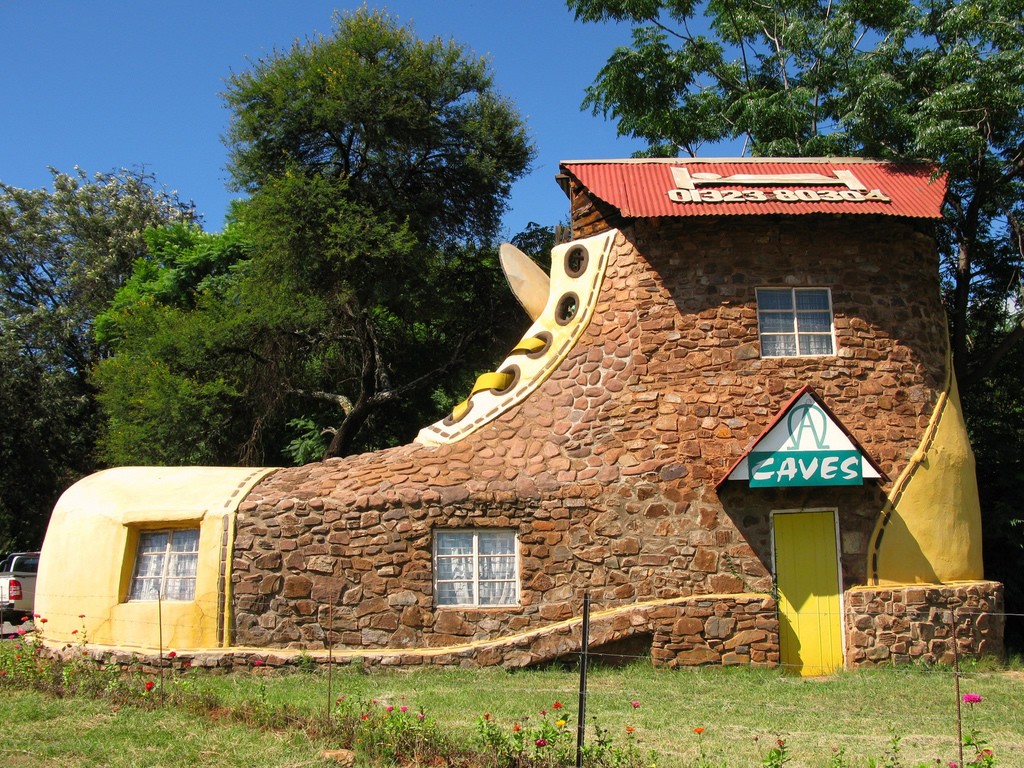 The lead on our list of strange and bizarre building structures would be our very own Shoe house. Remember the story of the old woman who lived in a shoe because she had too many children? Well, someone obviously took it to heart and literally built a home in the shape of a shoe, which you can view if you visit the Abel Erasmus Pass in Mpumalanga.