The year 2014 has come with great tidings in the South African food industry. Some very delicious, healthy tantalizing and mouthwatering recipes have been introduced and are currently trending. You can take the opportunity to enjoy great recipes from desserts to salads to special recipes (including healthy and vegetarian recipes). Here are 5 greatest South African dishes you'll love this year and how to prepare them.
5 Mouth Watering South African Recipes You'll love this Year
 1. South African Chicken Recipe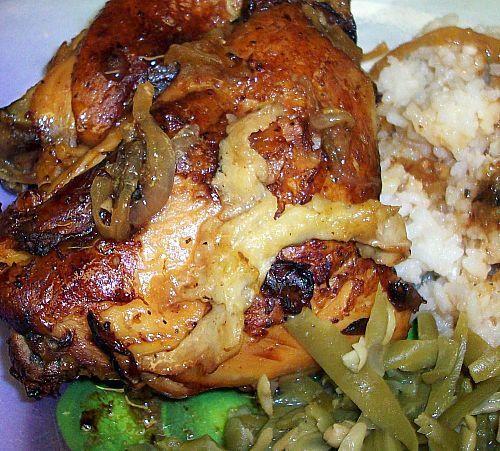 Chicken is not only delicious but also very nutritious and healthy. The South African chicken is easy to prepare, requiring just a few ingredients and fall-off-the-bone chicken. This is how to prepare South African chicken for 6 servings.
 Ingredients
6 ball onions, sliced thin
¼ cup of lemon juice
6 garlic cloves
Pepper and salt, taste
1 tablespoon of pure olive oil
1 (3-4 pounds) whole chicken, chop into serving pieces
 Directions
Combine the garlic cloves, ball onions, salt, pepper, and lemon juice in a sizeable zipper-type bag.
Add the pieces of chicken, zip up the bag and roll the chicken around in the bag to coat
Put in the refrigerator and let it marinate overnight
Remove the chicken marinade then pour the marinade left behind into the crockpot
Brown the chicken pieces in a little olive oil using a skillet with over moderate heat
Transfer the chicken pieces to the crockpot ensuring that the dark meat is at the bottom and the white at the top
Cover the crockpot with its lid and let it cook on low setting for 4-6hrs
After the chicken is done, remove the crockpot from heat and reserve, keeping it warm
Transfer any residual cooking juices and onions into a skillet and continue cooking for approximately 10 minutes (the mixture should reduce by half)
 2. South African-Roasted Eggplant Recipe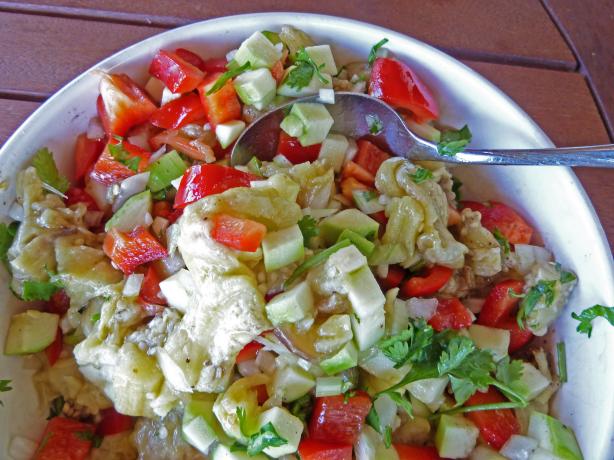 This roasted eggplant is another great recipe you can consider preparing for yourself and your family. Here is how to prepare South African-roasted eggplant for 2-4 servings.
 Ingredients
1 0.5lb eggplant
1 red bell pepper, trimmed, seeded and cut into ¼-inch dice
¼ red onion, peeled and finely chopped
Garlic clove, peeled and finely chopped
1/3 cucumber, English
3 tablespoons olive oil, extra virgin
2 tablespoons lemon juice, fresh
teaspoon salt
1 teaspoon black pepper, freshly ground
 Directions
Pre-heat a gas, charcoal or boiler
Roast the eggplant, turning it as needed until the skin churns on all sides. The eggplant is ready when it is soft or looks somewhat deflated.
Allow the ready eggplant to cool off in a plate
Cut the cucumber along its length into halves, remove the seeds and cut into ¼ dices
After the eggplant cools, remove as much skin as you can and any badly charred parts
Cut the eggplant into 1-inch squares and place it in the sink or over the bowl for about 10 minutes to drain off excess fluid. Keep the eggplant pieces aside until needed.
Transfer the pieces of eggplant into a serving dish and add garlic, onion, cucumber and red pepper.
Stir in olive oil and lemon juice and season with pepper and salt
Serve immediately.
See Also: 10 South African Foods You Must Eat Before You Die
 3. Beef Curry Soup Recipe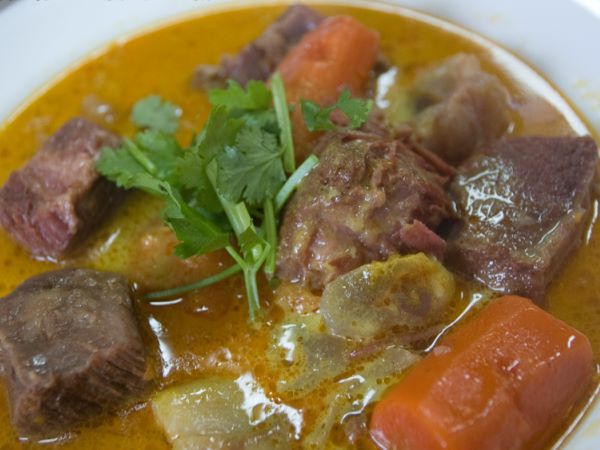 This great recipe is a delicious and nutritious soup that will make you want a second helping. It is also healthy and easy to prepare.
 Ingredients
1lb cubed beef stew meat
2 potatoes, sliced
2 onions, chopped
6 cups of beef stock
2 tablespoons margarine
2 tablespoons curry powder
2 bay leaves
2 tablespoons distilled white vinegar
 Direction
Brown the beef cubes and onions in butter or margarine in a good size saucepan or pot
Add the beef stock, bay leaves and curry. Allow cooking at low heat for approximately half hour
Add the vinegar, potatoes, and salt. Let it Simmer for 45 minutes to 1 hour, until all becomes tender. Serve it hot!
 4. South African Lamb Sosaties (Kebabs)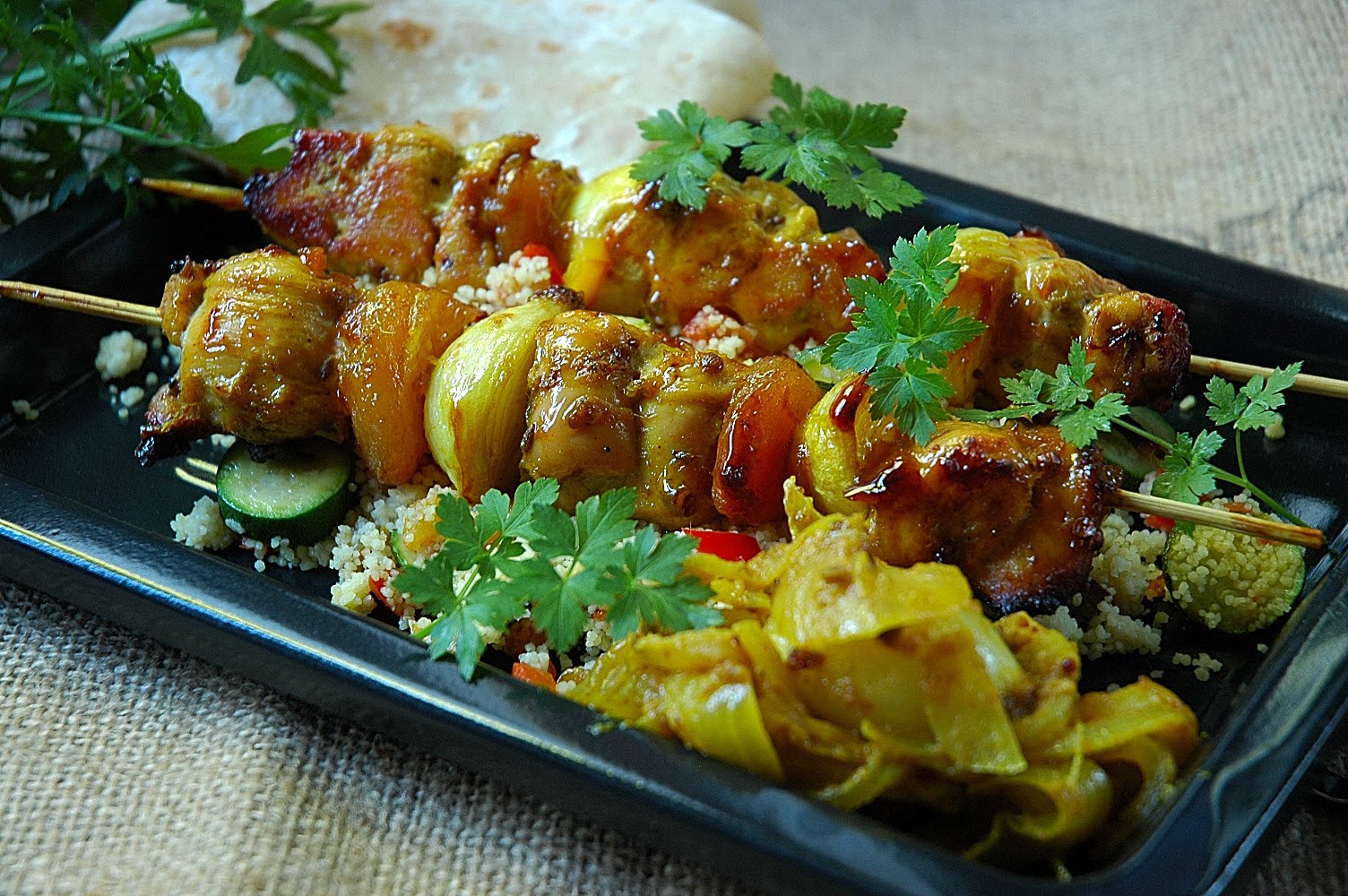 This is an age-old South African recipe which still reigns among the top recipes of all time. You will love this for your BBQ.
 Ingredients
1 cup plain yoghurt
1 stew meat, chopped into cubes
1 large onion
2 teaspoons curry powder
1 tablespoon vegetable oil
1 tablespoon white sugar
12 ounces dried apricots
8 kabob skewers
See Also: African Food You Should Try Before You Die
 Directions
Prepare the sauce by combining the yoghurt, sugar, curry powder as well as oil in a small size container. Adjust seasoning as preferred.
Peel off the skin and chop the onion into 1-inch cubes. Make skewers into threads alternating lamb cubes, onion, and halves of dried apricots.
Put them into a large zipper bag and add in the sauce. Ensure the kabobs are coated evenly. Refrigerate and allow marinating overnight or as much as 8 hours.
Preheat grill or broiler to moderate heat then apply some light oil on the grate.
Grill your kabobs with medium coals for between 8 and 10 minutes on every side, or to the doneness of your liking.
 5. Tomato Bredie Recipe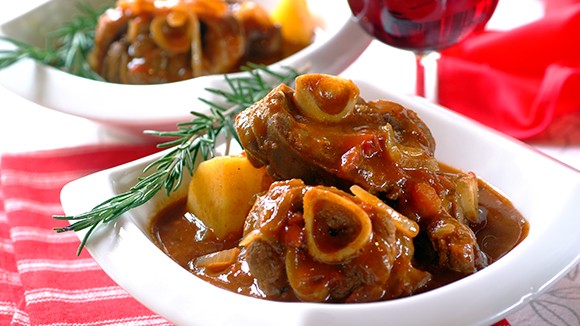 The last recipe in our list of 5 greatest South African recipes you'll love and would want to try this year is the tomato bredie. It is healthy and delicious. This is how to prepare it:
 Ingredients
3.5lb mutton breast chops, chopped into portions
1 tablespoon vegetable oil
2 tablespoons cake flour
1 sizable red onion, sliced
teaspoon fresh ground pepper, black
2 ¼ pounds fresh tomatoes, sliced
1 teaspoon salt
2 bay leaves
6 whole white peppercorns
1 teaspoon white virgin vinegar
1 teaspoon brown sugar
1 cube beef bouillon cube
1 dash Worcestershire sauce
2 medium-sized potatoes, quartered (this is optional)
 Direction
Heat oil in a large heavy-bottomed saucepan over medium to high heat
Dredge the mutton in flour, then allow it cook in hot oil until it browns well and evenly
Stir in onions and cook till they become soft. Combine in tomatoes.
Then bring taste with the black pepper, salt, bay leaves, white peppercorns, brown sugar, Worcestershire sauce, vinegar, and beef bouillon cube.
Cover with a lid, reduce heat, and let it simmer for about 1 1/4 hours. Stir occasionally, ensuring that nothing sticks to the base of the saucepan.
Add the potatoes and continue cooking for another 45 minutes, until the meat is tender and the potatoes are nicely done.