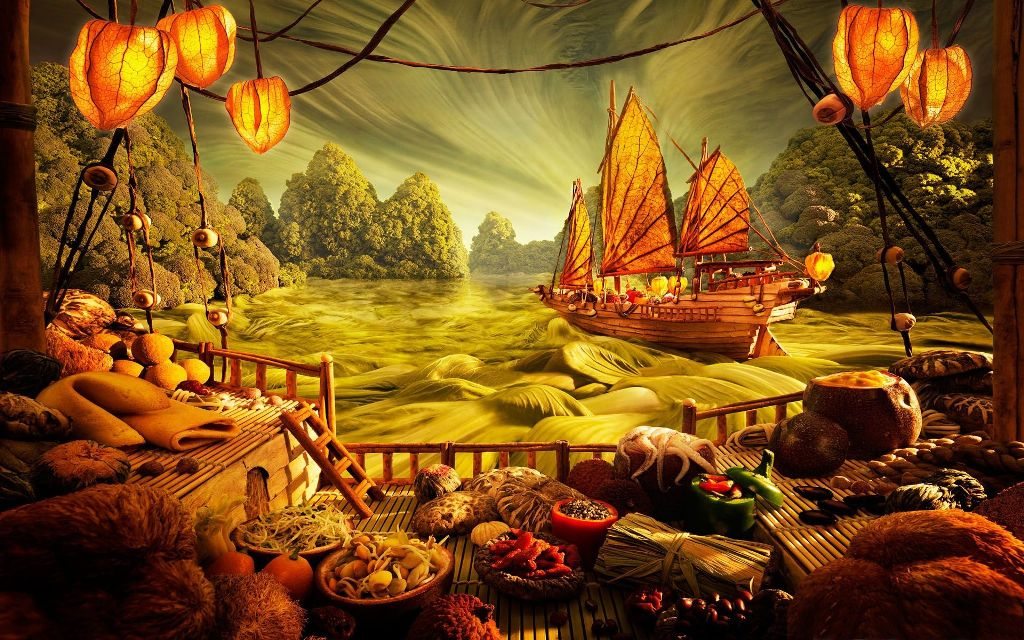 They say too many cooks spoil the soup, but the infusion of over 9 countries is what makes South African food what it is today.
See Also: Here Are The Awesome Things To Eat In South Africa
South African food is not just a substance consumed to provide essential nutrients to the body, but its rich flavour and texture goes as far back as 100,000 years ago. It is not just food, but a work of art!
History of South African Food
Just as the story begins with every African country, the early South Africans were Bushmen. They had to hunt and gather, so they depended on foods such as tortoises, coconuts, crayfish and Squash (fleshy edible fruit with a thick outer layer when mature). Biltong (dried meat, processed and spiced) and beskuits (dried sweetened biscuits) were popular South African foods back in the days and are both still enjoyed by many today. The Bantus were good with their hands and knew their thing out in the field. Coming from the northern part, the introduction of modern agriculture was left to them. They taught the locals how to grow fruits, vegetables and edible tuber.
A Blend Of Various Countries
Over the years, the South African food became diverse with the arrival of the Portuguese, Dutch, the French (known for making wines), the Germans, British, Indians, Chinese and the Indonesians. Not forgetting the Malaysian slaves from the east, who worked on farms or with fishermen, bringing with them various spices that added flavour to various dishes.
Below are examples, recipes and preparations of some of the most popular South African food:
Biltong
There is something about Africans and meat. The Nigerians have their Suya and Kilichi, the Kenyans have their nyama choma. But in South Africa, it's all about the "Biltong"; a form of dried, treated meat spiced to perfection. There are various types of meat (from beef, game meats, to fillets of ostrich) used to produce this meal.
Biltong Recipe
Beef (commercially packaged).
Various spices of choice (coriander, salt, black pepper, sugar).
Vinegar.
Baking soda
Preparation
Cut the meat into bite sized pieces best suitable to you (be sure to remove all excess fat).
Marinate meat in a vinegar solution for a few hours, then pour off the vinegar before you spice the meat. Sprinkle the spices over the meat and rub all over. The meat should then be left for a few hours, or refrigerated for a couple of hours. Before the meat is hung to dry, pour off any excess liquid.
See Also: 5 Strong Reasons Why South African Braai Should Never Be Compared With US Barbecue
A traditional slow dry will have the biltong ready in about 4 days. Although oven dried is ready to eat a day or two after preparation. Traditional biltong makers still consider slow dried meat safer and of the best quality.
Boerewors
Boerewors, known as one of the best in the world; is a popular South African food. The name is gotten from the Afrikaans words boer (which means "farmer") and wors (which means "sausage").
Boerewors Recipe
Beef, as well as lamb, pork or a mixture.
Various spices of choice (coriander, salt, black pepper, sugar)
Red wine (dry) or vinegar
Sausage casings
Preparation
Mince all beef and pork, then fill the casing. Boerewors is usually grilled outdoors, in an oven or pan-fried. Whichever process you go with, don't let it burn.
Seafood
A lot of Seafood are found along the South African Atlantic and Indian Ocean coastlines. Lobster, octopus and the Hake fish are popular seafood selections. They are usually enjoyed with chips, boiled/baked potatoes, corn and lots more.
South African Desserts
A typical South African dessert will include a variety of colorful fruit mixes, such as grapes, melons, peaches, citrus, apricots, just to name a few. Dried fruits are some of the popular desserts known and exported to many countries all over the world from South Africa.
The South African apricot jam pudding and buttermilk pudding are great examples of the sweet, rich taste of the South African desserts which are available in various flavours.
See Also: 10 African Food You Should Definitely Try Before Death Finds You
Some traditional desserts include cookies, South African rusks, and Koeksisters. South African tarts (melktert, brandy tart, rum and raisin tart) are famous for their varieties. Some other desserts include; the date cake, banana caramel pie and the brandy squares served with chocolate sauce.
Melktert (Milk Tart)
Melktert, Afrikaans for "milk tart", is a South African dessert consisting of a sweet pastry crust.
Melktert Recipe
Milk.
Margarine.
Sugar.
Flour
Salt.
Vanilla extract.
Corn starch.
Preparation
Mix the margarine and sugar together and stir in the egg.
Add the flour and salt and kneed until the dough is soft.
Press the mixture into a greased pie dish and bake at 350 °F for 15 minutes.
Boil the milk and margarine.
Mix the sugar, egg, corn starch, flour and vanilla extract.
Add some of the hot milk to the mix, and then pour it back into the pot and heat gently until it thickens.
Pour the filling into the pie crust and cool.
Refrigerate.