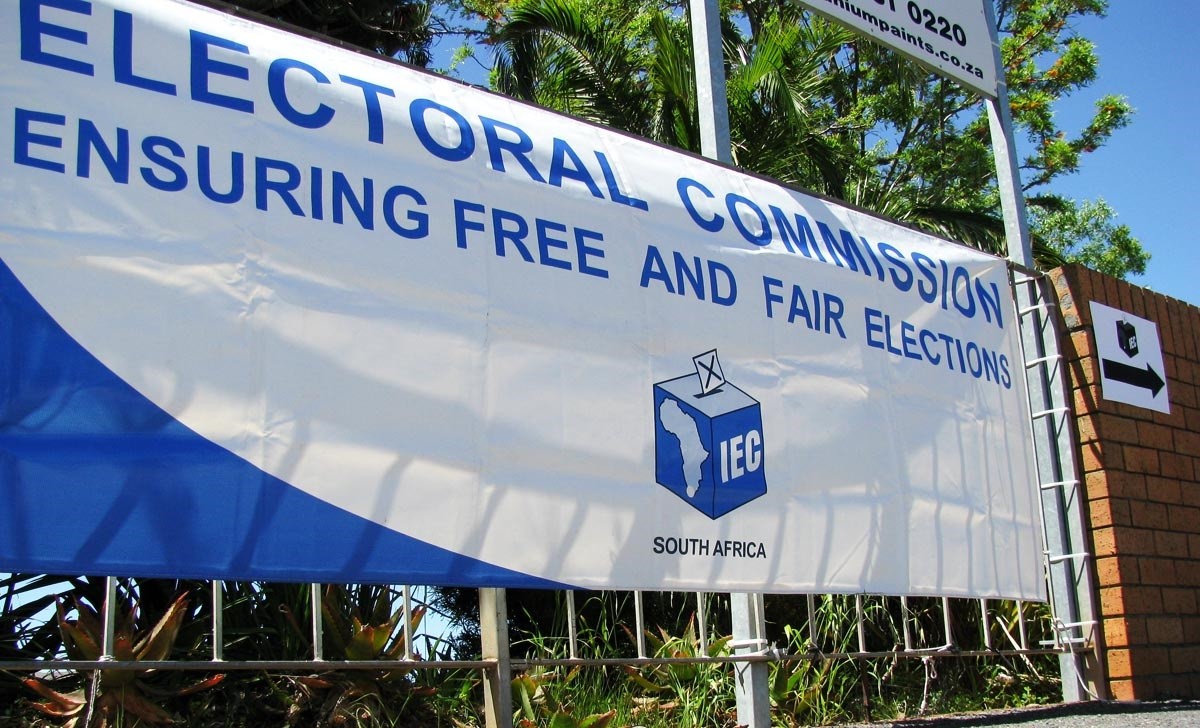 South African elections are held after every five years. During the elections, the national assembly members and provincial legislatures are elected into their respective offices. Currently, four elections have been done under the conditions of universal adult suffrage since the end of the apartheid era in the year 1994. The South African national assembly is composed of 400 members who are elected by proportional representation. In addition, there are 200 more members that are elected from provincial party lists of the nine provinces in the country. However, the president is not elected by the public. He is elected by the newly elected national assembly and the lower house of the parliament. Usually, the president is the leader of the largest party which has been the African National Congress since the first non-racial elections held on 27th April 1994. On 7th May 2014, South Africa will be holding its fifth election under the conditions of universal adult suffrage.
How to Register and Vote in South African Elections
Before elections of the national assembly members takes place, voters registration is done. In South Africa, voters registration is for people of at least 16 years of age but voting can only be done by people over eighteen years of age (18 years). Those that are eligible for voters registration have to be a South-African citizen, either by birth or through the legal change of nationality. The person has to produce his or her green, bar-coded-ID-book, smartcard ID, or a valid temporary-Identity-certificate (TIC). When applying for voters registration, One has to visit his or her local Electoral-Commission of South Africa and fill an application form. After the form is filled your identity card (ID) is scanned with a scanning device and a bar-coded-sticker is placed in your ID-book.
However, it is vital to note that having a bar-coded sticker in Ones ID does not imply he or she is registered. This only shows that one has applied for the registration. The application has to be processed and verified within seven working days. To check whether your application was a success, the IEC provides an SMS number where one can send his ID number and get the registration details. Similarly, One can also check his or her registration details online, check at your local-IEC offices for the details in working hours or check at your voting station during the registration weekend. This registration only happens once unless you change your location.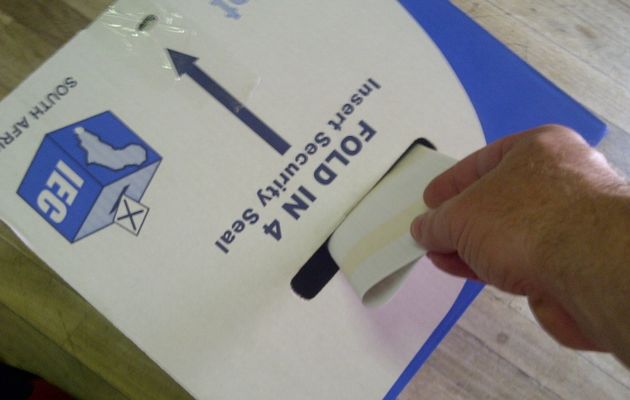 If one changes the location, you can re-register again to gain access to the local voting station. This is done to ensure efficiency and short queues during the day of elections. However, during the re-registration process, one has to provide certain vital information such as your previous registration centre before you relocated, this helps in identification of your previous district of registration. In case your voting boundaries have changed, one is informed. The previous registrations are in addition checked to determine whether one may have re-registered again. The re-registration process will again take seven working days where you again have to go and check whether it was a success or use other forms such as the SMS number as previously discussed or check the details online.
It is advised to check the stations again before going to vote as voting venues may change. For persons living in other countries with a valid South-African ID and a valid South-African passport and are eligible to vote, IEC offers online platforms where they can register and submit VEC10 and their details online. This facilitates and encourages the country potential voter turn out. After everything is ready and the dates of registrations are closed, you now have now to wait for the voting day which is usually set by the IEC several months even before the registration exercise.
On the election date, every person chooses their preferred candidates and marks them in the ballot paper. This is done in a secret area. Your thumbnail is marked to show that you have voted. You then seal and cast the marked vote in a secure ballot box and your ID is stamped. This also happens to those living and voting abroad. After all the votes are cast, they are all counted one by one and the winners of the election are known. The IEC results report include the detailed reports, the voter turnout, spoilt votes or ballots, seat assignment, seat calculation, leading parties and party support. The president is then elected by the national assembly and the members of the lower house of the parliament.