The sound of its music echoes from all parts of the world, its history is interesting, its people are beautiful and its culture is rich. That is South Africa for you. The country exhales richness and beauty in everything including its cuisines.
South African cuisines take from the different cultures that abound in the country. While some of the cuisines are traditionally maintained, some have been influenced by time and other cultures. The Dutch, French, and British that came into the lives of South Africans as early as 1600 have brought some influence into their lives and cooking.
The broad cuisines in the country freely offer a plate to those in search of food adventure and a plate for those who want to play it cool. It has something for everyone. The cuisine is broken into the different cultures in the country, however, these are just a few of the yummy yum ones you must not miss.
Top South African Cuisines
South African Potjiekos
Cooked in a three-legged iron pot, potjeikos literally means "small pot food". This food is prepared with little water, meat, vegetables, and rice or potatoes, mostly using firewood. More so, little alcohol is put into this delicacy for flavor.
History traces this cuisine to the ancestors of the present day Afrikaans in South Africa, who developed it as they migrated to the country. Due to how good it is, it has grown popular in South Africa.
The best way to enjoy potjiekos is to eat outdoors with friends.
South African Bobotie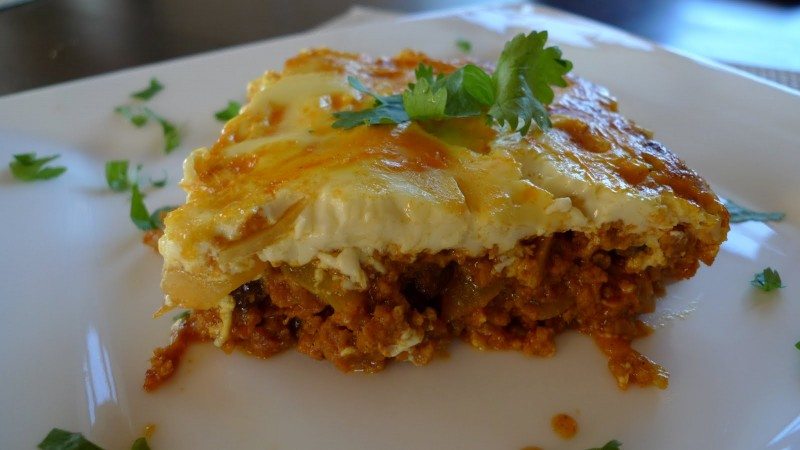 According to history, bobotie came from Rome. The food has a history of migrating to South Africa and being received by the Cape Malay people.
Bobotie will always come up when South African cuisines are mentioned. It is a South African cuisine that is made of milk, beef or lamb, egg, and black pepper among other things. It is made from spicing minced meat which is baked with egg dressed atop. The big problem with bobotie is that it is only by tasting that you can tell how good it is.
The best way to enjoy bobotie is to serve with freshly baked warm bread.
See Also: 5 Greatest South African Dishes And Recipes You'll Surely Love
Chakalaka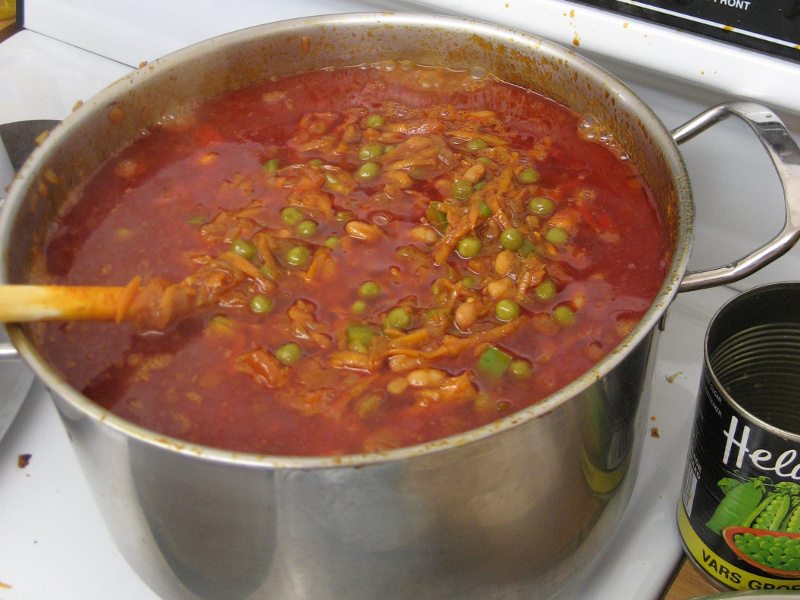 Chakalaka is one food that makes you get hungry just by looking at it. This pleasant South African cuisine is spicy, made from vegetable relish, onion, tomato, and beans. It has been eaten in South Africa for a pretty long time.
There is no real certainty on the origin of chakalaka, except that it was developed by gold miners in Johannesburg. It is used in weddings and other celebrations in South Africa. Different parts of the country have, however, invented their specific recipes for chakalaka.
Chakalaka is best served with pap. Various people, however, prefer it with grilled meat or even bread.
Tomato Bredie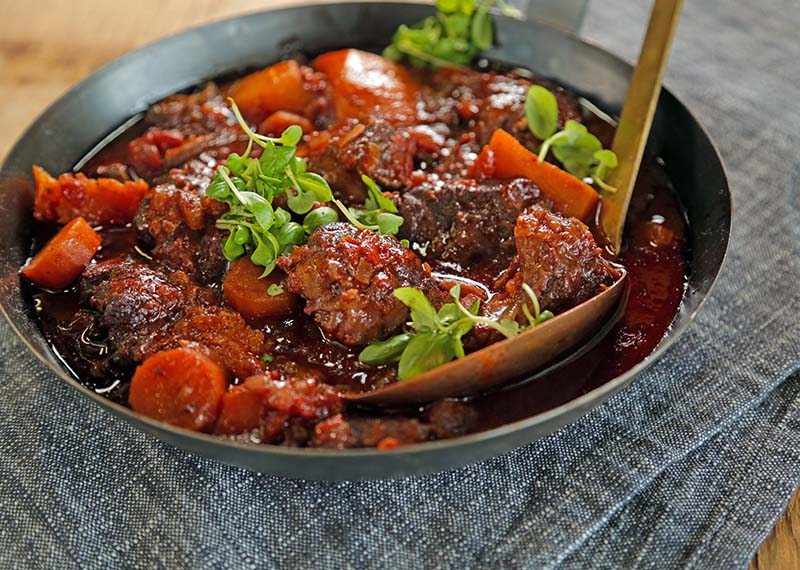 Tamatiebredie as it is referred to in Afrikaans, is a South African stew. This is a stew of lamb and tomato as well as some vegetable, mostly spinach. Also, pumpkin and green beans can be added to this stew.
The history of this cuisine has it that the Malay slaves brought the recipe to the then Cape Colony. Today tomato bredie has become popular in South Africa, and your travel to South Africa is not complete if you've not tasted it.
This cuisine can actually go alone, but eating it with sticky rice can give some great experience.
Malva Pudding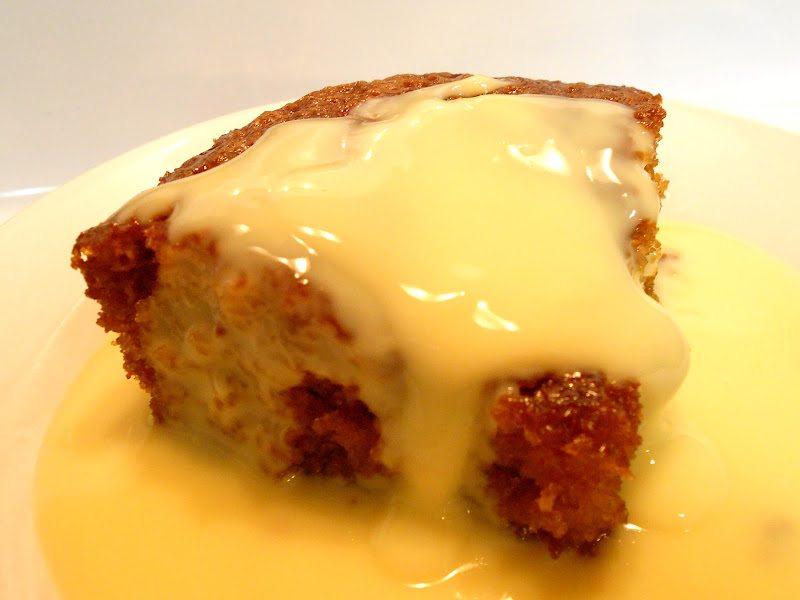 South African sweet pudding, malva pudding, should be added to the things you want to taste in South Africa. This pudding that melts in the mouth is made from apricot jam, flour, butter, and milk among other things. This specialty has cream sauce made from cream, butter and sugar poured on it.
See Also: Top 10 Healthiest Places To Eat And Have Fun In Johannesburg
Various flavors are added to this such as ginger. In fact, you do not need to visit South Africa before you can enjoy this, as from the internet you can have a simple recipe for it.
It has a Cape Dutch history. It has however gone international. The best way to serve malva pudding is hot over a plate of custard or pap.
Bunny chow
Bunny Chow
South African cuisines can never be complete without bunny chow. It is a simple food in South Africa. Because of how nice it is, it is gradually making it to other parts of the world. This SA fast food is made by stuffing spicy curry into bread. The curry usually comes from meat, tomato, cloves, garlic, ginger and other interesting spices.
A recent history of bunny chow says it began from Durban as a street food; however it grew and became highly popular that there is a yearly Bunny chow competition organized in Durban.
Most people find bunny chow more enjoyable when served over a plate of salad.