South Africa has the highest rate of HIV patients in the world, yet a lot of people living in the country do not know their status. That's why many South African celebrities living with the virus have come forward about their condition with the hope of encouraging people to get tested and also raise awareness about it.
Though a lot of celebrities in the country who are HIV positive have publicly shared their status as their own way of giving hope to those who feel HIV is a death sentence, some of them are still afraid to open up. Disclosing one's HIV status is difficult but these South African celebrities, despite being in the public eye, have made us believe that you can live a normal life with the human immunodeficiency virus.
Meet South African Celebrities Who Have Shared Their HIV Positive Status
1. Saidy Brown 
Name: Saidy Brown
Place of Birth: Itsoseng, North West Province
Year of Birth: 1995
Age Diagnosed: 14 years
Mode of Transmission: Birth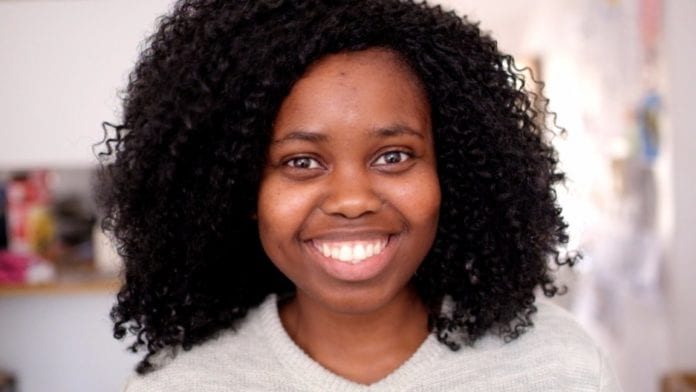 Saidy Brown was born in a small town in North West Province in 1995. She came to know that she had been living with HIV at the age of 14 after carrying out a test at a youth day event she attended. According to her, she was shocked when she learned about her status because she didn't know that she was living with the virus since she wasn't into any sort of intimate relationship at that time.
Brown was the first person in Itsoseng to openly talk about her condition. Though she found out that she was positive at age 14, she boldly disclosed her status at the age of 18 after four years of self-discrimination. Saidy's case is quite pathetic; she lost her both parents to Aids-related diseases. After she found out that she is HIV positive, she went home and asked her aunt who told her that she was born with the virus.
Her aunt also said her mother and father died from complications of the virus at the ages of ten and nine, respectively. People got to know about Saidy's condition through her Twitter page. She opened up about her status while celebrating herself for almost turning 22 that year. She wrote that when she found that she was positive at 14 that she didn't know she would live to 18 years, but she would be turning 22 soon.
Although some people expressed shock over her revelation, others drew inspiration from it and even retweeted her post to create further awareness. Saidy Brown loves initiating conversations on HIV. She is among South African celebrities that uses her Facebook platform and other mediums to tell people about HIV and also campaign for an HIV-free society.
2. Zackie Achmat
Real Name: Abdurrazack Achmat
Year of Birth: 1962
Place of Birth: Vrededorp, Johannesburg
Famous For: HIV/AIDS activism
Diagnosed: Late 1990s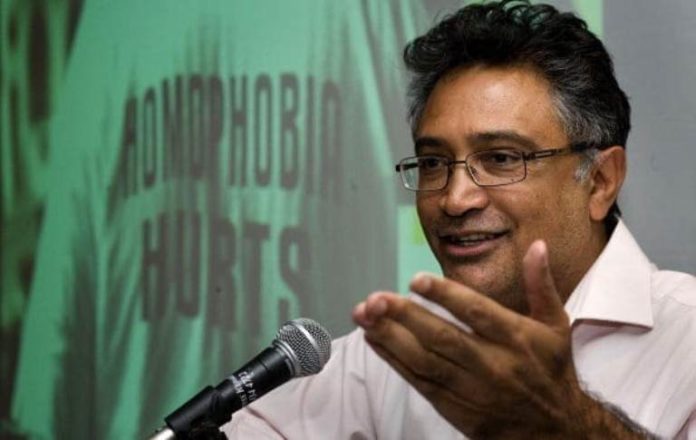 Achmat is a South African film director, AIDS activist, as well as the chairman and founder of the Treatment Action Campaign (TAC). He publicly announced that he was HIV positive in the year 1998. Since then, he has continued to make giant moves for an HIV-free South Africa. Through TAC, he was able to compel the government to make HIV drugs available to South Africans and at a cheaper rate too.
Zackie is easily remembered for declining to take antiretroviral drugs until they are made available to South African HIV patients through the public health system. He has won several awards for his roles in fighting and campaigning against HIV.
3. Phindile Sithole-Spong
Name: Phindile Sithole-Spong
Year of Birth: 1990
Place of Birth: South Africa
Year Diagnosed: 2009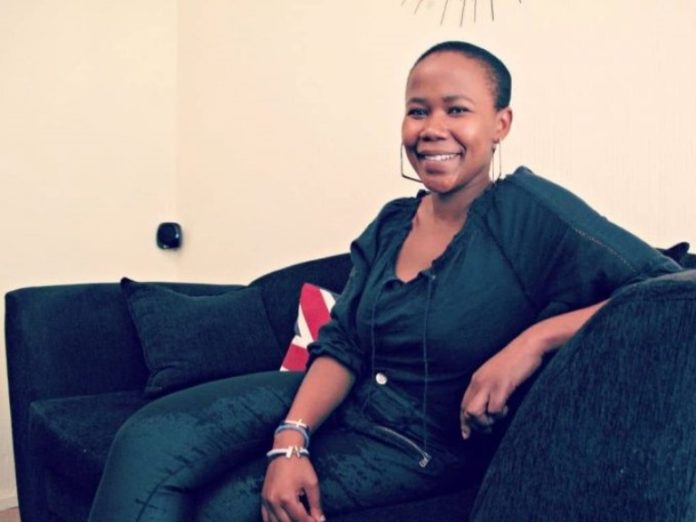 Phindile Sithole-Spong was born in South Africa in 1990. She was infected with HIV at birth, after which she lost both her parents to Aids-related diseases. She was diagnosed with HIV/AIDS at the age of 19, in 2009, after a series of tests were conducted on her following her ill health.
Phindile has since learned to embrace her condition. She is one of those who push the awareness of HIV among South Africans to the forefront. Since 2012, she has been at the helm of affairs at Rebranding HIV (Pty) Ltd. She is the founder of this HIV and sexual health consultancy company. Her parents passed on at a time when antiretroviral drugs were not available to HIV patients in South Africa.
4. Thabang Sefatsa
Name: Thabang Sefatsa
Occupation: Retired footballer
Disclosed HIV Status: 2016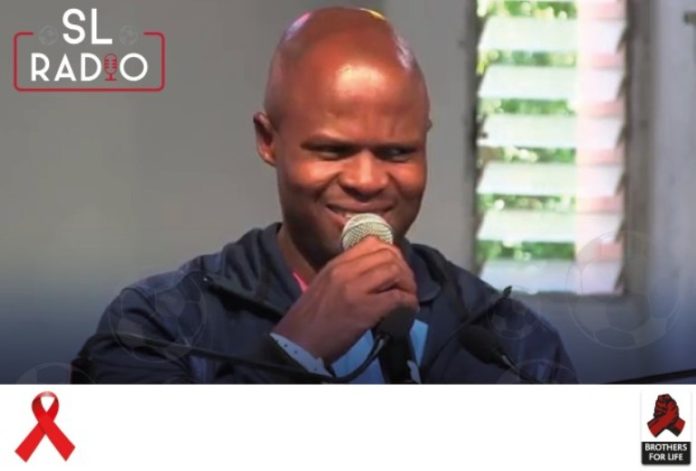 Thabang Sefatsa was born in South Africa. He came to know about his HIV positive status in 2013 but only disclosed it in 2016 at an event organized in Pretoria to create awareness for AIDS awareness. The now-retired football midfielder, who played for Roses United during his active days, disclosed at that time, a lot of athletes had the virus but were afraid to open up about their condition.
He further added that he decided to publicize his status because he wanted to encourage people to know their status by going for HIV tests. Sefatsa is living the best of his life, having embraced his condition. He also uses several mediums to create awareness for HIV.
5. Musa Njoko
Name: Musa Njoko
Year of Birth: Unavailable
Occupation: Gospel singer
Age Diagnosed: 22 years
Disclosed HIV Status: 1995
Musa Njoko was one of the first South African women who publicly disclosed their HIV positive condition. She made the revelation in 1995 and unfortunately, it led to her being stigmatized by the public. The sensational gospel artist was diagnosed with the virus at the age of 22.
Njoko is now one of the respectable HIV/AIDS activists in South Africa. She uses her social media platforms and other mediums to talk to people about the virus. She is also an inspiration to a lot of people who are positive in the country.
6. Justice Edwin Cameron
Name: Edwin Cameron
Place of Birth: Pretoria
Year of Birth: February 1953
Contracted HIV: In the 1980s
Popularly Known As: Former Justice in the Constitutional court
Cameron was born in Pretoria, South Africa on February 15, 1953. He was infected with the virus in the 1980s and became extremely ill while serving as a chief judge. His life was saved by anti-retroviral drugs, which he effortlessly bought – thanks to his salary.
Edwin has been a prominent figure in the fight against HIV/AIDS for years. As an activist, he has joined forces with many organizations to make the lives of people living with HIV in the country better.
7. Criselda Kananda
Name: Criselda Kananda
Occupation: TV personality, radio host, businesswoman, motivational speaker
Diagnosed: 1998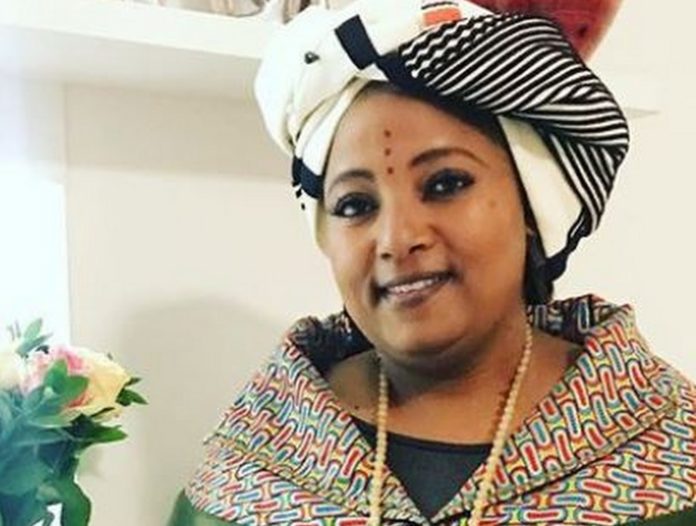 One of the beloved South African celebrities of her time, Kananda is a radio host and TV personality. She was diagnosed with HIV in 1998 and has lived with the virus in her body for years without taking antiretroviral drugs. Kananda was 29 years old and 7 months pregnant when she was informed by the doctor that she had two years to live, but she has been able to exceed the number of years the doctor said she had.
She is one woman who is super proud of how far God has brought her on her journey as an HIV patient, and what she's been able to achieve despite all odds.
Criselda has been an HIV/AIDS ambassador for years. She moves around the country giving talks about the virus and ways to stay safe.
Off I go to do country duty in achieving an AIDS FREE GENERATION. It is possible. HIV=Hope Is Vital
HIV=Health Is Vital
AIDS=Am I Doing Something pic.twitter.com/ZN4q1wmQiC

— Dr Criselda Kananda (@positivegp) November 29, 2019
She is a mother of three and a writer of one of the best educational books on HIV in South Africa. Recently, she announced that she would start taking a course of antiretroviral medication after her immune system got weakened as a result of the measures she took to prevent coronavirus.
South African Celebrities Who Succumbed To HIV/AIDS-Related Illnesses
1. Anneline Malebo
Malebo was the lead singer of the once-popular music group, Joy. She contracted HIV sometime in 2000 after she was raped at a party in Johannesburg.
2. Fana Khaba
Khaba was a South African celebrity disc jockey. He died in January 2004 after revealing his status on the radio in April 2003.
3. Gibson Kente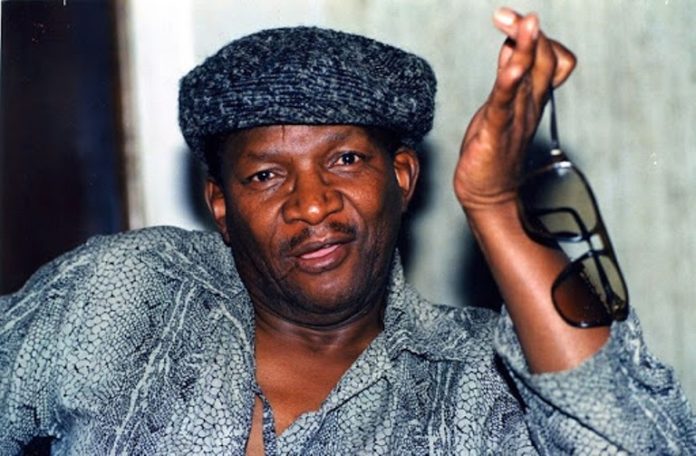 Gibson Mthuthuzeli Kente was best known as one of the earliest writers to deal with life in black townships in South Africa. He is widely considered as the Father of Black Theatre in the country. He shared his HIV positive status in 2003 and died the following year.
4. Zombo
Born Tebogo Ndlovu, Zombo died in 2008 after disclosing his HIV status on SABC's Live. He was famously known as an Abashante member.
5. Lesego Motsepe
Motsepe was an activist, a talented singer, and an actress who rose to prominence through her role as Lettie Matabane in the South African soap opera, Isidingo. She announced that she was HIV positive in 2011 and died in January 2014, two years after she abandoned her antiretroviral therapy for alternative medicine, as encouraged by deceased former health minister Manto Tshabalala-Msimang.
6. Thabang Lebese 
Thabang Johnny Lebese was a South African midfielder who featured for professional club sides, including Black Leopards, Kaizer Chiefs, Dynamos, Ria Stars, Orlando Pirates, and Moroka Swallows during his 13-year football career. He died from an AIDS-related illness in February 2012.
7. Koyo Bala
He disclosed his status in 2011 and died from complications of cancer in 2016. He was one of South Africa's beloved musicians and socialites.
Some Prominent South Africans Who Died From AIDS
1. Nkosi Johnson
Johnson was a South African child activist who died from AIDs in 2001. He was born in 1989 and lived a life of emulation even as an HIV/AIDS patient. He is known to have made a powerful impact on public perceptions of the disease and its effects before his demise in his early teen.
2. Makgatho Mandela
Makgatho Mandela was the son of former president Nelson Mandela and his first wife Evelyn Ntoko Mase. He was an attorney before he died from an AIDS-related illness in 2005 in Johannesburg. Makgatho was born in 1950, and he had four sons, including Ndaba Mandela and Mandla Mandela.
3. Nozipho Bhengu
Nozipho was a South African woman who became a subject of discussion in the country and across its shores for declining to take antiretroviral medication as an HIV patient. This was after the then health minister Manto Tshabalala-Msimang promote the idea. She later died in 2006.
4. Umanji
Umanji, born Maruti Johannes Nkuna in Zebediela, was among the prominent South African celebrities who died from AIDs. He was a great musician and songwriter who was quite influential in the entertainment industry. He was born in 1968 and died in 2008 after admitting he was HIV positive in 2007. He earlier contracted tuberculosis in 2007 and later accused his record label of sidelining him as a live performer.
5. Louis Potgieter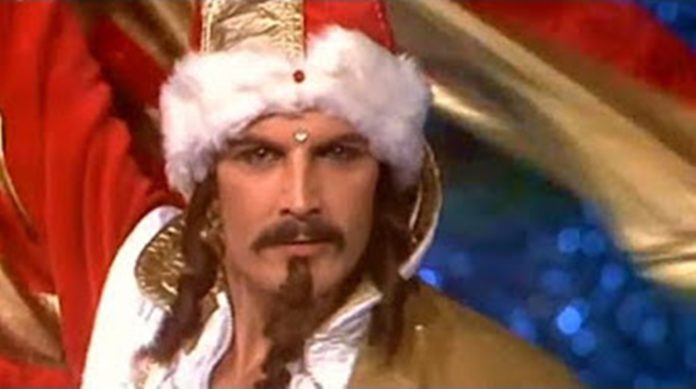 Potgieter was born in South Africa, precisely Pretoria, on April 4, 1951. During his lifetime and active days as a sensational singer, Louis fronted the German novelty act, Dschinghis Khan, from 1979 to 1986. He was also a great South African who featured in works such as Sunnyboy und Sugarbaby (1979), Derrick (1974), and Die Drehscheibe (1964). He died in 1993 from AIDS.
Which City Has the Highest HIV Rate in South Africa?
HIV/AIDS is more prevalent among females in South Africa, especially those under the age of 40. Below are HIV/AIDS prevalence (by province) among adults ages (15 to 49) in South Africa as of 2018:
KwaZulu-Natal: 27.0%
Mpumalanga: 22.8%
Free State: 25.5%
North West: 22.7%
Gauteng: 17.6%
Eastern Cape: 25.2%
Limpopo: 17.2%
Northern Cape: 13.9%
Western Cape: 12.6%
Can an HIV Positive Person Join The Military in South Africa?
In South Africa, it is widely perceived as a violation of someone's rights to dignity and equality to exclude the person from being employed or terminate their employment as a result of their HIV status. Previously, the South African National Defence Force's old health classification policy excluded HIV patients from recruitment, promotion, and external deployment in the military.
However, it was later declared unconstitutional by the Court as the policy violated the rights of aspirants and serving members of the military. People with the virus are now being deployed as long as they are on Antiretrovirals (ARVs), have an undetectable viral load, as well as a CD4 count higher than 350.
HIV Awareness Campaigns In South Africa
There are various awareness campaigns in the country, but these four are the main awareness campaigns:
Soul Buddyz (a television series for teenagers)
LoveLife (primarily privately funded)
Soul City (a television drama for adults)
Khomanani (funded by the government)
Lesser-Known Facts About HIV In South Africa
Two patients were diagnosed with HIV for the first time in the country in the year 1983. The first recorded AIDS-related death occurred in the same year.
The International AIDS Conference in Durban was officially opened on July 9, 2000, by then-President Thabo Mbeki.
The first national antenatal survey to test for HIV found that 0.8% of pregnant women were HIV-positive.
HIV/AIDS is common among the female gender in South Africa, especially those under the age of 40.
Sexual violence is one of the leading causes of the high rate of spread of HIV in South Africa.