There is nothing absolutely wrong with having a curvy backside and flaunting them for people to see and admire. The hourglass figure is something many women across the world have learned to embrace in recent times, including South African women. It is a known fact that most people go under the knife to achieve a curvaceous body, but some are naturally endowed. There are a lot of South African celebrities whose bodies are naturally curvy, and they are the true definition of African beauty and are the envy of most women out there.
These South African celebrities have never had cosmetic surgery as their curvy shapes are genetically endowed. Not only do they turn heads anywhere they find themselves, but they are also proud of their body, and the fact that they didn't make any trip to a plastic surgeon to achieve it. Take a look at these South African celebrities who are the epitome of a natural hourglass body.
1. Faith Nketsi
Faith Nketsi is not called 'Queen of Twerk' for nothing. She has a gorgeous body and curvaceous backside that was naturally beautiful. But for reasons best known to her, she decided to augment her butt through an implant. Faith is 28 years old. She was born in the city of Johannesburg, South Africa.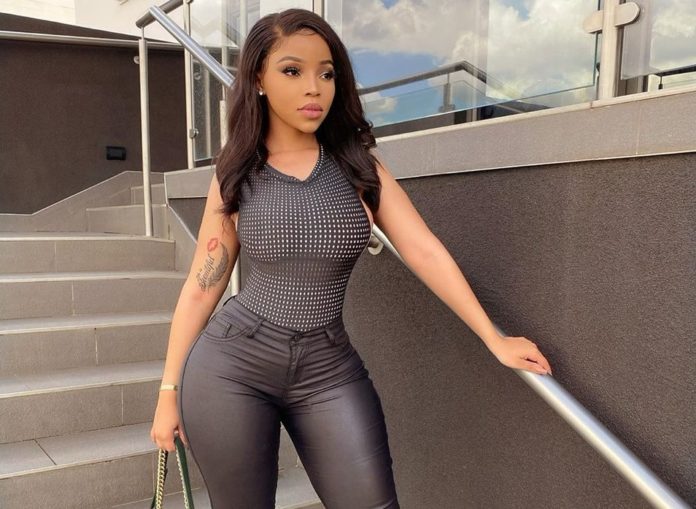 Nketsi started her career as a member of the dancing crew, Pro-Tweakers. Today, she is a top-notch event host, model, rapper, and businesswoman. She is also one of South Africa's most influential socialites. When she was featured in the music video of Cassper Nyovest's single, "Tito Mboweni," it was nothing short of stunning.
She officially launched her music career in the year 2019 and has worked with the likes of DJ Maphorisa. Faith is the owner of Feline Beauty Bar, a beauty shop with an interest in nail care, wedding dress, and hair care, as well as the modeling agency Feline Management.
2. Londie London
Londie London is one of the sexiest South African celebrities alive. Though she is naturally endowed with a curvaceous body, she literally transformed her sizzling body into something hotter through a dint of extra hard work. She is a fitness enthusiast and has been on a journey to achieve a perfect body through dieting and workouts.
Although she is known as Londie London, her real name is Londiwe Siphiwokuhle Zulu. She is a well-known songwriter, musician, and model with a fast-growing career. Her life began on April 13, 1992, in South Africa. Londie London serves as a huge inspiration to most women – thanks to her banging shape. She is the real definition of African beauty, and there is no doubt about that. This beauty equally has a lot of people who check up on her on social media pages to admire her curvy shape.
3. Khabonina Quebeka
Khabonina Quebeka has a body to die for. Her voluptuous shape is one of the reasons she is popular and has worked with popular brands. A mother of one, Quebeka has a massive rear, one that makes her outstanding. Her womanly figure always looks hot whenever she steps out in the public.
Also known as Nina and Khabodacious, this beautiful South African woman is a multi-hyphenate. She is a dancer, singer, fitness and wellness coach, actress, choreographer, and TV presenter. Born on January 22, 1981, in Soweto, she is currently  42 years old.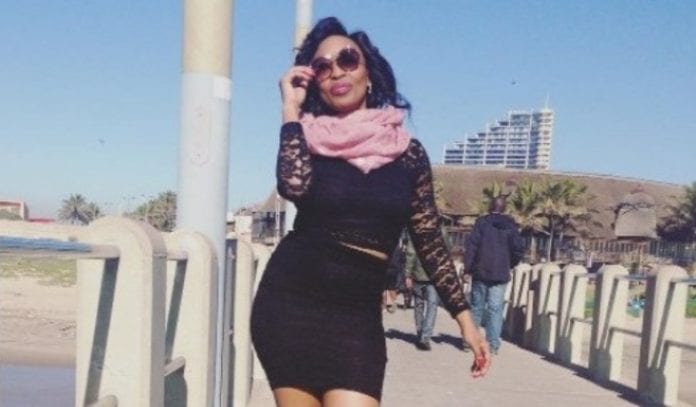 Qubeka has her personal record label called Khabodacious Moves Music. She wrote and released her debut album titled Gama Lahko in 2010 under the label. She is also the brain behind the 2013 rap song titled, "Wax It (Wax On Wax Off)," which became a sensation in 2018. The Soweto native is known for promoting healthy lifestyles and body shape through her social media platforms.
4. Tango Ncetezo
Tango Ncetezo's curves are simply hot, gorgeous, and sexy. She is one person who loves her womanly figure so much that she does her best to keep it in shape. This beautiful woman has a reputation for turning heads everywhere she goes.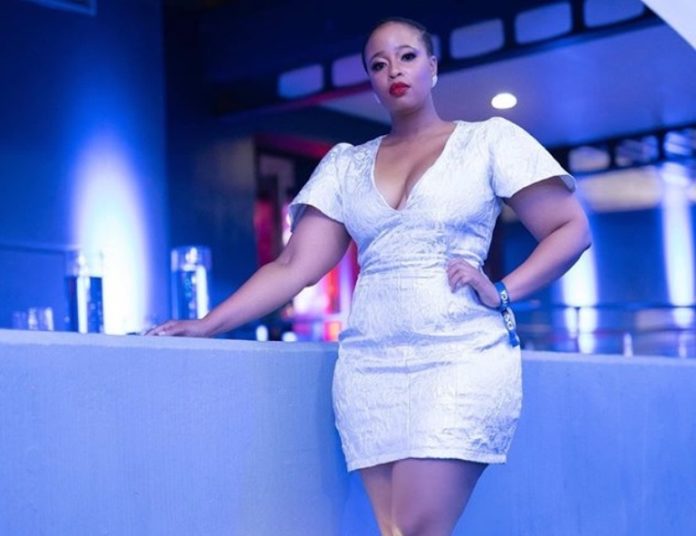 Tango was born on December 21, 1984, in Johannesburg. She is a fast-rising entertainer and an amazing person. Ncetezo is a talented actress popularly known for appearing in the following projects: Sticks and Stones – Season 1, Taxi Ride – Season 1, The River – Season 1, The River – Season 2, The River – Season 3, Thuli noThulani – Season 1, Zabalaza (2013) – Season 2, Zabalaza (2013) – Season 3, as well as Z'bondiwe – Season 2.
She studied at The South African School of Motion Picture Medium and Live Performance AFDA, one of South Africa's most prestigious film and drama schools. She has a huge fan base on Instagram, where she flaunts her natural curvy body shape and more.
5. Nomzamo Mbatha
Nomzamo Mbatha, born Nomzamo Nonzwakazi Mbatha, is the definition of body goals. She has a banging body, a stunning face, and a good fashion sense. She definitely knows her body, what to fit it into, and how to look 'hotter' on any given occasion. Simply put, she is indeed genetically gifted in every way.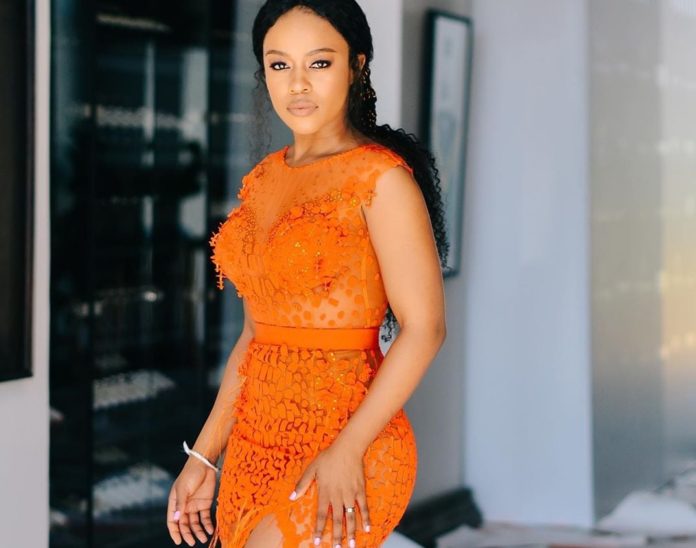 Born on July 13, 1990, in KwaMashu Township, KwaZulu Natal, Mbatha is an actress, television personality, entrepreneur, and human rights activist. She graduated from the University of Cape Town and is currently a United Nations High Commissioner for Refugees (UNHCR) goodwill ambassador.
Nomzamo launched her career in 2012. She was one of the main characters in the popular soap opera Isibaya, as well as the host of the SABC's reality travel show, "Holiday Swap". Mbatha became the first South African to become a representative of the American beauty brand Neutrogena in 2015. In 2019, she snagged a role in the film, Coming to America. 
6. Noni Zondi
Noni Zondi's curvaceous body has never stopped trending since she began feeding her fans with pictures of her banging body. She doesn't only have a rounded hip but also a big butt to match. A lot of people love her because of her natural asset, which she often flaunts on the stage. Zondi's hips surely do not lie; it is one of her greatest assets.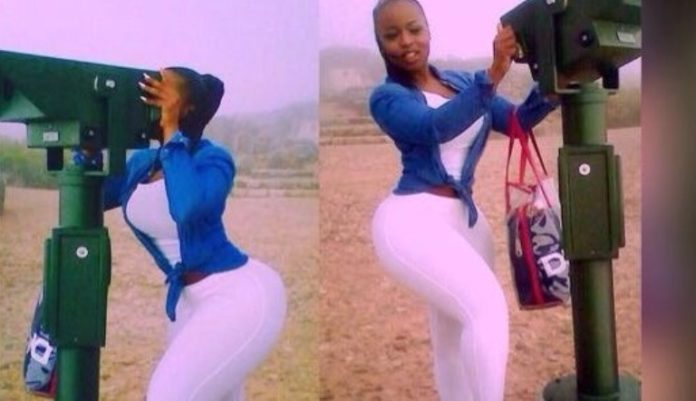 Although Noni is currently based in the United Kingdom, she was originally born and bred in South Africa. She has been staying with her family in the UK ever since she went there to visit them. She is a sensational rapper, singer, model, professional dancer, and socialite.
A lot of people follow her social media accounts, and she is proud of the woman she has become. Information about her birth, particularly the day, month, and the year she was born is not available at the moment.
7. Bontle Modiselle
South Africa's beloved celebrity Bontle Modiselle is definitely not shy when it comes to flaunting her genetically gifted gigantic curves. She equally stands out as one of the most outspoken South African celebrities that advocate for changing our perception of our bodies. In fact, she inspires a lot of people, and we absolutely love her courage.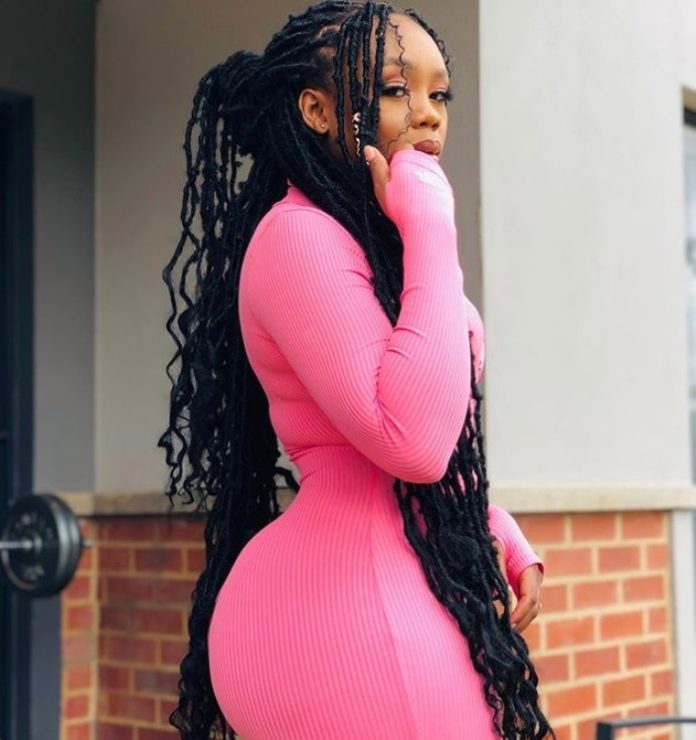 The ever-dazzling Bontle Moloi was born on October 7, 1990, in Soweto, Johannesburg.  She is a renowned singer, model, actress, television presenter, choreographer, radio personality, model, and dancer. She began her dancing career as an occasional dancer and music video model. Bontle has worked with elite brands in the country, including Revlon South Africa.
Her journey as a TV personality began in 2016 as the host of SABC 2 reality competition show franchise, Showville. The University of Johannesburg graduate received an Africa Movie Academy Award nomination for Best Actress in a Supporting Role for her role in the 2015 dance film, Hear Me Move.
8. Nadia Nakai
Despite the industry's obsession with thin artists Nadia Nakai Kandava does not hesitate to shake her rear whenever she is on stage. She loves her curvaceous body so much and has also learned to embrace every part of her body, even in the face of trolls. Kandava is an accomplished rapper and songwriter. Born on May 18, 1990, in South Africa, Nakai Kandava is 33 years old. She is the daughter of a Zimbabwean mother and a South African father.
Nakai has one album, one EP, and many singles under her belt. Some of the talents she has collaborated with in the music industry include Gemini Major, Kwesta, Cleo Ice Queen, Stefflon Don, and Cassper Nyovest. In addition to her music career, Nakai co-hosts the MTV Base hip-hop show, Yo! MTV Raps South Africa along with the popular television presenter Siyabonga Ngwekazi.
For her works in the industry, she has bagged several awards and nominations, including:
South African Hip Hop Award for Best Video – 2020.
Best Female Artiste in Southern Africa at All African Music Award for her work Imma Boss – 2019.
9. Minenhle Dlamini Jones
Minenhle Dlamini, also known as Minnie Dlamini, is one South African woman who sets an example for other people when it comes to body image and eating right. She is naturally endowed with curvy assets. She is the envy of most women, and we totally understand why.
Dlamini loves her shapely figure, as well as the comfort she enjoys as a result of the nature of her body. She absolutely loves everything about her – from her skin to her clothes and then her killer-body.
Mrs. Jones, as she is popularly called, is a celebrity model, actress, and businesswoman. She was born in the city of Durban, KwaZulu-Natal, on July 7, 1990. The University of Cape Town graduate began acting as a professional in 2010. Since then, she has gone ahead to grow her career to an enviable height. She occupies a good spot on the list of South African women with the most curvaceous celebrity figure.
10. Lisa Visagie
Lisa Visagie was born in South Africa in 1992 but currently lives outside the shores of Mzansi land. She is an actress, a casting associate producer, and a beautiful model. She is popularly known for appearing in the short thriller film Manny, wherein she played the role of 'Resa'. This beautiful curvy lady was also featured in renowned artist Akon's song Beautiful. She appeared as a model alongside notable people such as Kardinal Offishall, Colby O'Donis.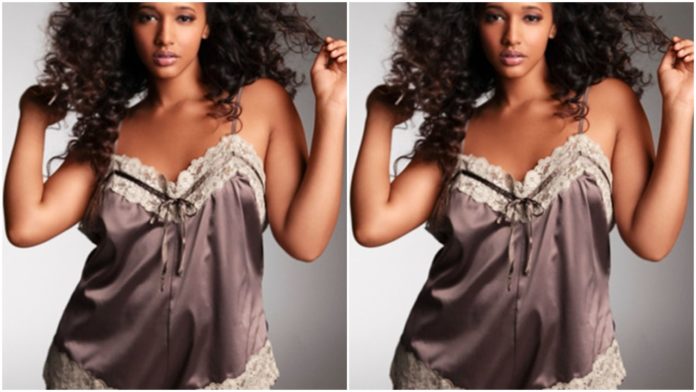 Lisa Visagie worked with FORD models as a straight-sized model. She initially struggled to be a size 2 before she became a plus-sized model. She was later approached by the founder of Natural model management who informed her that there were clients who are impressed with her body type and would like to work with her as a healthy plus-sized model. Visagie later signed up with the agency. Her career has continued to grow since then.
11. Boitumelo Thulo
When it comes to her figure Boity has never apologized for not being the size zero. She loves and flaunts her genetically endowed backside anywhere anytime. The hip-hop star loves covering her thick curvy body with cropped tops, sexy bikinis, and tight-hugging outfits.
The daughter of Modiehi Thulo, Boitumelo was born on April 28, 1990, in the city of Potchefstroom, South Africa. She is currently 33 years old. This beautiful lady does so many things for a living – she is a talented actress, television personality, model, entrepreneur, and rapper.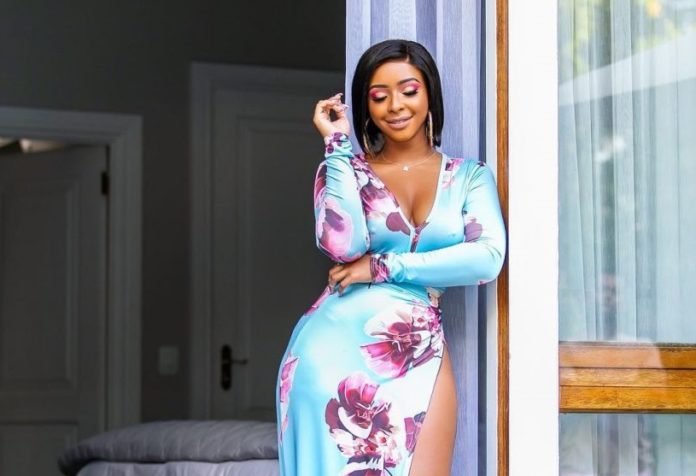 Her rapping career began in 2017 at the Migos Culture Tour in South Africa, at TicketPro Dome, to be precise. She was one of the opening acts while Migos were being waited for. The trio later arrived a few hours later. Her career as a TV personality started way back in 2011. Thulo is also known for dating rapper Cassper Nyovest. Sadly, the two called off their engagement in December 2015 after some time together.
12. Nosipho Zulu
Miss. Nosipho Zulu is the epitome of an African goddess. She is genetically blessed on the rear, and she is super proud of it. Zulu loves flaunting her body – be it on social media or anywhere on the surface of the earth. This amazing lady is admired by a lot of people in the country for always promoting the plus-sized shape on her social media pages.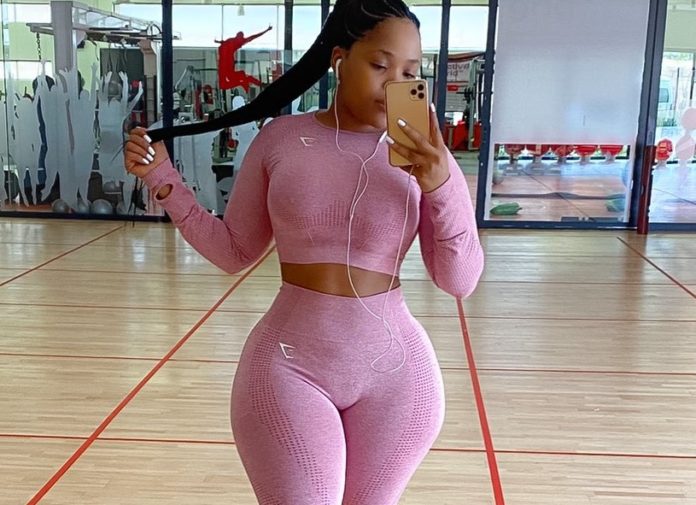 Nozipho Zulu's business brand (Nozipho Zulu Fashion) deals on luxury apparel. Before fame, she previously worked as a financial analyst until the year 2016 when she left the job to pursue her business interest. Zulu recently launched her own herbal detox tea and a lot of people actually love its result.
13. Phindile Gwala
Phindile Gwala doesn't hide her love for women's bodies. In fact, she appreciates all sizes and believes everyone is beautiful the way they are made. Gwala believes also that the industry or society shouldn't dictate how anyone should look or even compare women's sizes. She loves every part of her body and its sizes, and she speaks highly of her physique and her love for every woman who loves and embraces her body the way it was naturally created.
This beautiful South African woman is an entrepreneur, a speaker, an actress, an international host, and a talented presenter. She was born in December 1986 in Eshowe, KwaZulu Natal. She rose to prominence by portraying the fictional character Nonny on the popular South African soap opera, Muvhango. One thing about Gwala is that she doesn't shy away from feeding the public with pictures of her sexy African figure. Her subtle thick body and curves serve as motivation to many people.
14. Samantha Malinga
Samantha Malinga is the queen of curves. She is one of the South African celebrities naturally gifted with a curvy body and a fine face. The beauty has never been sorry about her round figure as it makes her look more womanly. In addition to her smoking body, Malinga is stylish, bold, and outspoken. Whenever she steps out, people naturally fall in love with her shape and fashion sense.
https://www.instagram.com/p/CHPk2FpDVEQ/
Samantha is a former professional tweaker. You can get to know more about her and her videos on her Instagram page. She was a former dance mate of pro-tweaker Faith Nketsi.
15. Terry Pheto
Terry Pheto loves her curvy body shape as much as she loves everything that makes her happy. She has a killer body, one that naturally makes people fall in love with her. She is indeed a curvaceous beauty, an embodiment of an African woman, and someone who is not scared of flaunting her natural asset for the world to see.
Pheto is a talented on-screen actress who is easily recognized for her outstanding role as Miriam in the 2005 Oscar-winning feature film, Tsotsi. She was born on May 11, 1981, in Mafikeng, a town in South Africa. Her beauty and talent have earned her a couple of awards as well as a spot on the front cover of notable magazines such as Marie Claire, Destiny, Vanity Fair, Drum, You/Huisgenoot, Y-Magazine, Bona, Heat, Elle, Cosmopolitan, and True Love.
Some of the films she has also featured include:
Catch a Fire (2006)
Day and Night (2006)
Goodbye Bafana (2007)
Mafrika (2008)
How to Steal 2 Million (2012)
Mandela: Long Walk to Freedom (2013)
16. Bucie
Bucie, born, Busisiwe Nolubabalo Nqwiliso, is a sensational R&B and house singer. A lot of people follow her on social media for so many reasons, one of which is her voluptuous body. Bucie loves her shape, size, and attention they earn her.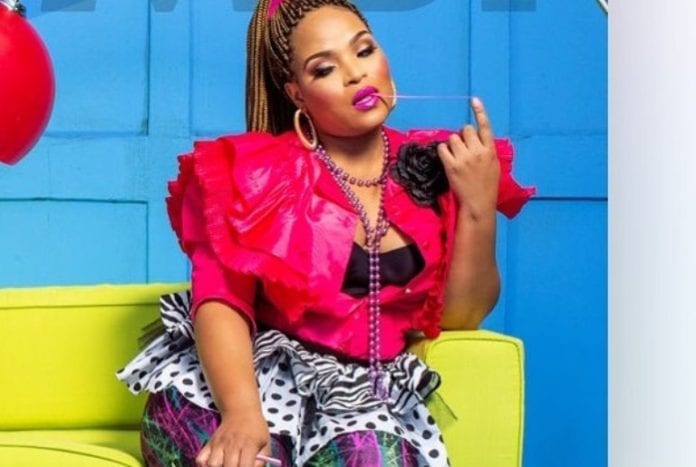 The South African house singer was born on March 10, 1987. Over the years, Bucie has collaborated with notable artists in South Africa, including Demor Sikhosana, Abicah Soul, Black Coffee, Zakes Bantwini, Heavy K, Infinite Boys, Donald, and Black Motion. She is a mother of two. She had them with her Zimbabwean chartered accountant husband named Nhlanhla Nkomo.
17. Buhle Samuels
Buhle is a definition of beauty, brain, and character. The Kings Of Joburg actress also has a hot body to match her talent and personality. She usually uploads pictures of herself twerking to songs, and they are always a delight to behold.
Samuels was born on May 25, 1990, in Soweto, South Africa, and she enjoys a huge following on social media, especially on Instagram.
18. Thickleeyonce
Thickleeyonce is a superwoman who is so much in love with her curvy shape and size. Being a plus-size model, Lesego Legobane has seen a lot of comments that could have ruined her career and love for herself, but she didn't let any of them get to her. She is indeed a strong woman with a positive mindset.
Legobane is a fashion influencer and body positivity activist. Some of her favorite wears are high waits denim, crop tops, underwear, and swimwear.
19. Kim Kholiwe
Miss. Kim Kholiwe is one of the hottest South African celebrities right now. She is known for not just her voluptuous figure, but how she also flaunts it. The ever dazzling Kim is a model, entrepreneur, event hostess, and video vixen. The Instagram socialite always keeps her overwhelming fans engaged with her smoking body and fashion sense.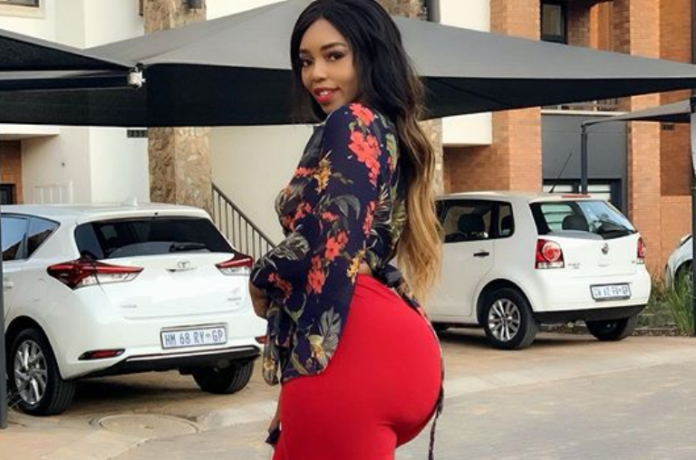 She was a member of the South African dance group, Protwerkers alongside Faith Nketsi, Refiloe Nktesi, Samantha Malinga, and Theresa Malinga.
20. Dineo Moeketsi
Dineo Moeketsi is a well-known presenter, MC, voice-over artist, musician, and actress. She is one curvy lady we can't get enough of. Moeketsi knows what to wear that will showcase her curves perfectly, and she always looks stunning each time she steps out. She was born on July 20, 1989.
Dineo has appeared in many series and theatre productions, including Grease, The Fifth Floor. youth drama series Soul City, and the SABC1 sitcom City Ses'la. She sang backing vocals for the band Flash Republic and was a top contestant on the M-Net reality competition High School Musical: Spotlight South Africa.
Which South African Celebrity Is the Most Outspoken About Their Plastic Surgery Procedures?
Khanyi Mbau is one of the South African celebrities that are most outspoken on plastic surgery. She has severally gone under the knife to enhance her body, and she has no problem with her decisions. Unlike the period when talking about plastic surgery was totally considered an abomination, these days a lot of women are coming out to talk about their body and journey towards achieving their desired shape.
Mbau has had breast implants, skin lightening treatment, liposuction, and nose job. Recently, she teased about asking her doctors to inject the fats removed from her waist to her buttocks. The actress always reminds the public that her body is her greatest accessory and investment.
Are South African Female Celebrities The Most Curvy In Africa?
Africa is blessed with a lot of curvy women. These women can be found not only in South Africa but in other regions, including Nigeria, Kenya, Ghana, to mention a few. Why it seems as if most curvaceous women are from these places like South Africa, Nigeria, Kenya, Ghana is because women from some African regions are not allowed to flaunt their butts in public, especially those from strict Islamic countries.
So, they are not always represented in the picture unlike their counterparts in other regions. But we do believe a whole lot of their women are naturally endowed at the rear. In a nutshell, South African celebrities are not really the curviest in the continent, but there's an impressive number of voluptuous women in the country. We cannot accurately mention any country as the one that has the curviest celebrities as it has not been officially established. One clear thing, however, is that African celebrities are both the epitome of beauty and a womanly figure.