South African braai is barbecue done the South African way. What makes the South African braai different is not just the concept of grilling, but the atmosphere, process, flavoring and type of meat used.
The word 'braai' comes from an Afrikaans word 'braaivleis', which means barbecued meat.
This word is also shared by other Southern African countries, such as Zimbabwe, Botswana, Namibia, Zambia, Lesotho, Swaziland, and Malawi.
See Also: Trending South African Food: History, Recipes, And Preparation
Braai Fuel
South African Braai was originally done using wood. But with globalization and innovation, coal and gas were slowly introduced to the braai process.
Though the introduction of gas may alter the taste a little, it is considered to be a faster and easier way to braai. Wood and coal are still the top choices for a braai.
Braai Culture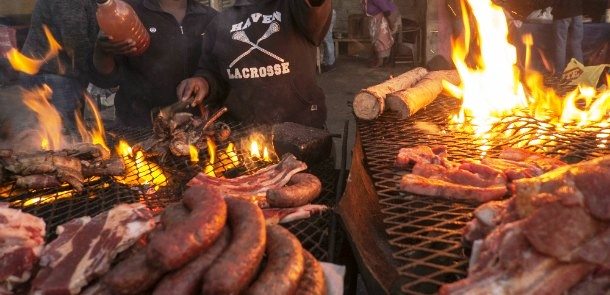 The South African braai culture has evolved over time, from being a social event or a good reason to have a couple of friends over; to being a competition and source of revenue.
While other cultures will have friends and guests come over for tea, South Africans will have them come over for a braai out in the open air.
The braai is also a good way to appreciate the amazing South African weather and scenery. It could be done on the rooftop, balcony or even at various parks and gardens scattered all over the countryside.
The biggest South African braai competition is the boerewors championship, hosted by Shoprite and Checkers annually. This competition is open to all and applicants are selected upon submission of their boerewors recipe.
The winners of the competition get to produce their own line of boerewors and boerewors recipe, which is sold nationwide by Shoprite. It doesn't just end there; viewers and guests also get to tap into the goodies as various prizes could be won. Guests have won prizes ranging from cars to cash.
Popular South African Braais
As long as it's tasty and it can stand the heat, you can braai it! Some popular braais loved by South Africans include: Sausages (boerewors), kebabs, chicken, lamb chops, pork, beef, lobster and fish just to list a few.
Favourite Braai Accompaniments
Depending on what's on the braai menu, there are various accompaniments you can have to make that braai a complete meal or to give it that extra touch needed. Here are some favorites:
Maize meal (Pap)
Bread
Potatoes (Fried, grilled, boiled or mashed)
Salad or
A cold dop (drink)
South African Braai Holiday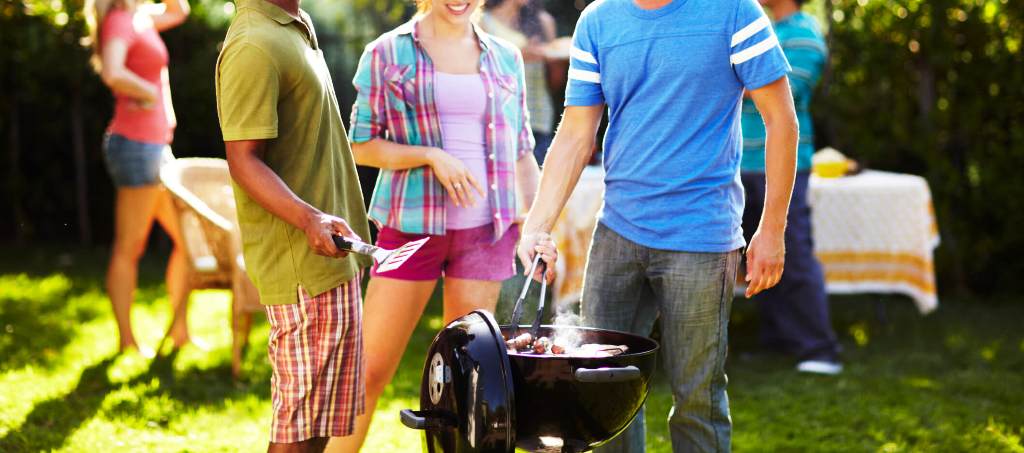 The Braai holiday now known as "Braai4Heritage"; is celebrated around the world annually by South Africans on the 24th of September.  This day aims to bring South Africans and foreigners alike together on a social platform. By doing this, the country aspires to celebrate the nation's rich cultural heritage.
Let's Have A Braai!
Are you already getting into that braai mode? Or planning on having a braai anytime soon? Well, here is what you need and how to get it done:
See Also: Here Are The Awesome Things To Eat In South Africa

First of all, make sure you have a group of friends, family or neighbors you intend to have over. A South African braai is not a braai without some good company. Now that we have that sorted, it's time to get to the real deal.
Make sure you have your braai area/stand ready with wood or coal, take that gas back inside! On your shopping list or menu should be some protein (red meat, fillet or some fresh sea products) for the braai, some vinegar, salt, pepper, coriander and other spices of choice.
The dop (drinks) should be ready too; these could be just juice, wine, some whisky or preferably beer. Make sure there are chilled before the braai kicks off.
On the day of the braai, get your choice of protein (preferably some rump or a mixture) marinated a couple of hours before they get on the braai. This will help them perfectly absorb the spices, to give it that required taste of choice. Just like a, b, c you can have your braai started. Don't forget some music (this is optional) and some accompaniments (or you could have your guests bring some along).
HAPPY BRAAING!