Do you really need the academic qualification to run a country or head a large organisation? South Africa is a country situated in the southern part of Africa, a multi-ethnic society consisting of people with different religions, cultures, and languages. South Africa has had its own fair share of racial clashes between the white minority and the black majority which lasted for quite some time and will remain in the history of South Africa.
The Apartheid regime as it was popularly called kicked off in 1984. From 1910 – 1961, the monarch served as the Head of State of South Africa according to the South Africa Act 1909, though she was represented in South Africa by a Governor General. In line with the constitution of South Africa in 1961 both the monarch and the Governor-General were replaced by the ceremonial State President.
 See Also: Azania: Facts You Should Know About South Africa's Proposed Name
Also in line with the Tricameral Constitution in 1984 the State President received powers that made him the head of both state and government. Since 1994 the head of state and government has been called the President according to the present constitution. Here's a list of South African Presidents' Academic Qualification starting from 1984 till date.
South African Presidents' Academic Qualification: 1984 Till Date
1. P. W. Botha (1916–2006)
Tenure: 14 September 1984 – 15 August 1989
Botha got admitted into Grey University College (currently known as University of the Free State) in Bloemfontein to study law, but he left at the early age of twenty to enable him to pursue a career in politics, and that was the end of his academic pursuit. Botha was born on January 12, 1916, on the farm "Telegraaf" near Paul Roux in the then-Orange Free State.
2. F. W. de Klerk (1936–)
Tenure: 20 September 1989 – 10 May 1994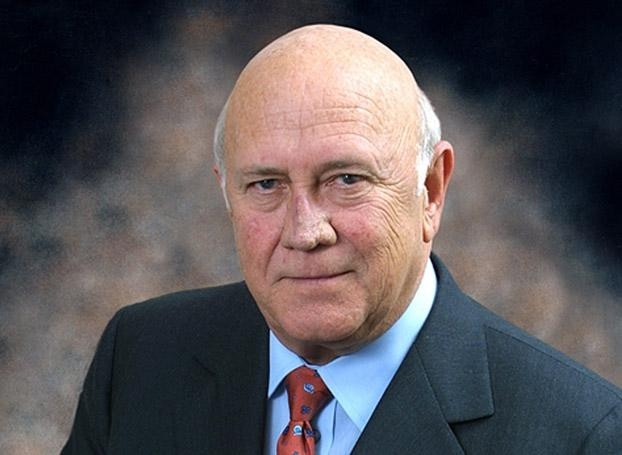 Frederik Willem de Klerk was born in Johannesburg, Transvaal (now Gauteng). Klerk schooled in Krugersdorp and graduated from Potchefstroom University with B.A and LL.B degrees (1958)
3. Nelson Mandela (1918–2013)
Tenure: 10 May 1994 – 16 June 1999
Nelson Rolihlahla Mandela was born in Mvezo village in Umtata, in the Eastern Cape province of South Africa. Mandela started his studies for a Bachelor of Arts degree from the University College of Fort Hare, though he stopped halfway, he completed it through the University of South Africa and graduated in 1943. He later enrolled for an LLB at the University of the Witwatersrand but stopped halfway again owing to lack of funds. He started his LLB again through the University of London after his imprisonment in 1962 but still could not complete the degree. Finally, In 1989, he obtained an LLB through the University of South Africa, with lots and lots of honorary awards at his disposal.
See Also: List of Political Parties for South African Elections 2014 (National and Provincial)
4. Thabo Mbeki (1942–)
Tenure: 16 June 1999 – 24 September 2008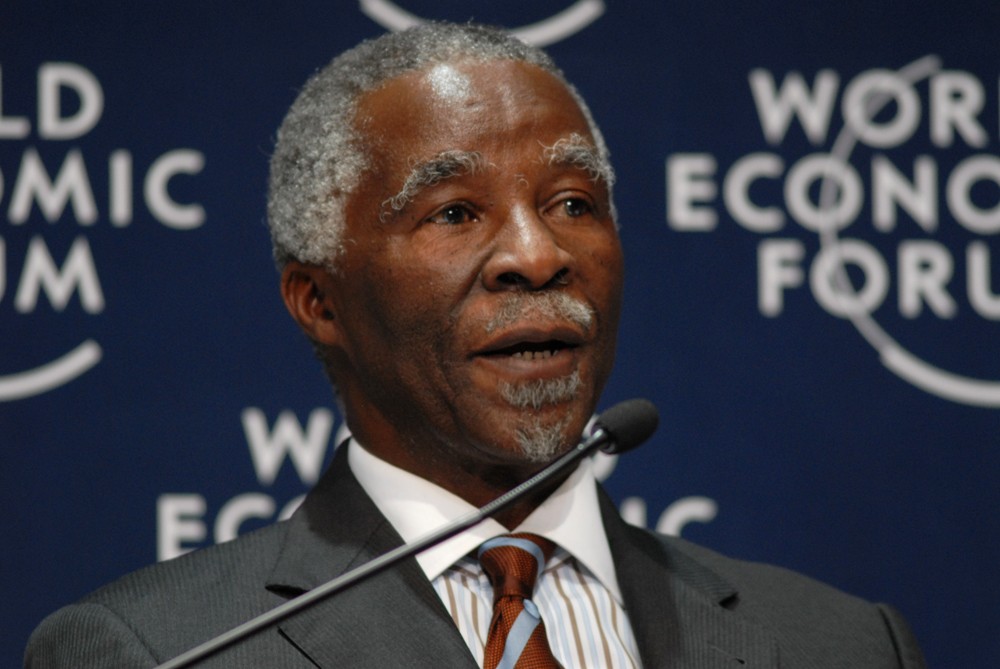 Thabo Mvuyelwa Mbeki was born and raised in Mbewuleni, Cape Province. He attended primary school in Idutywa and Butterworth and sat for his matriculation examinations at St. John's High School, Umtata. He has a Bachelors degree in Economics from the University of London in 1962 and a Masters degree in Economics from Sussex University, UK in 1966.
5. Kgalema Motlanthe (1949–)
Tenure: 25 September 2008 – 9 May 2009
Kgalema Petrus Motlanthe grew up in Alexandra, Johannesburg. He has no major or high academic qualifications, just the basic schools at Totomeng Lower primary School in Meadowlands and Orlando High School, Meadowlands, South Africa.
6. Jacob Zuma (1942–)
Tenure: 9 May 2009 – 14 February 2018
He has no formal education. Jacob Gedleyihlekisa Zuma was born in Nkandla, Natal Province, now KwaZulu-Natal. His clan name is Zuma and he is affectionately known by his praise name Msholozi. He did not receive any formal schooling after the primary. He only attended school up to standard 3 (now called grade 5). He claimed to have educated himself in the long run.
See Also: SA Politician Awards: Check Out The Complete List Of Winners
7. Cyril Ramaphosa (1952-)
Tenure: 15 February 2018 – Incumbent
Born in Soweto, Ramaphosa attended Tshilidzi Primary School and Sekano Ntoane High School there. He matriculated from Mphaphuli High School in Sibasa, Venda in 1971 and registered to study law at the University of the North (Turfloop) in 1972 but he completed the degree through correspondence with the University of South Africa (Unisa) in 1981.  This was because he was detained under Terrorism Act for six months following the Soweto uprising that was sparked up by  Afrikaans students who were not happy with the Apartheid government. He also has an Honorary Doctorate from the University Of Massachusetts.