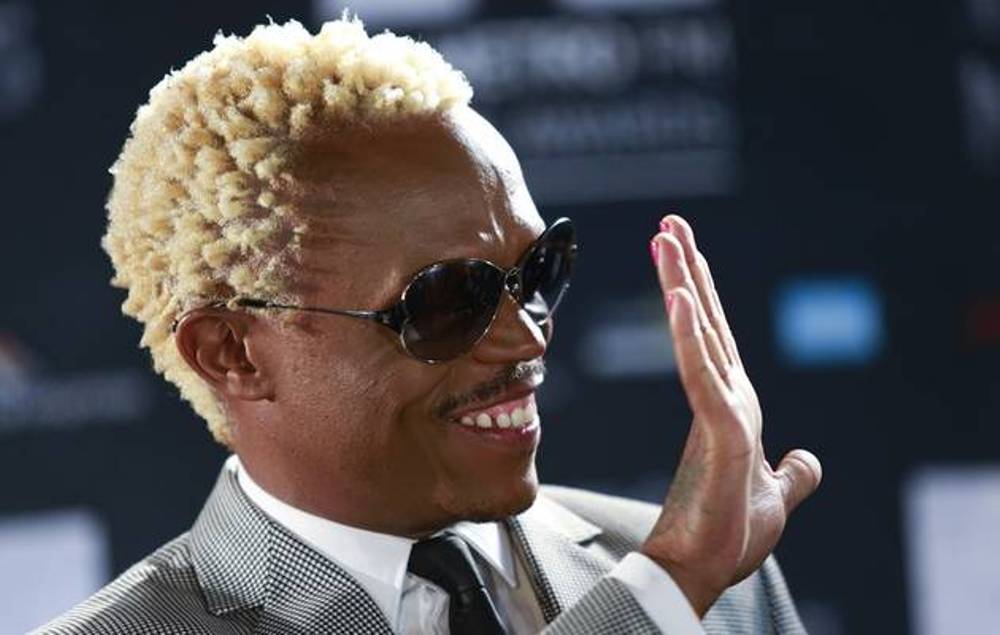 South Africa woke up on Monday to leaked images of someone's manhood which was later discovered to belong to rapper Emtee.
Twitter was smeared with images of the rapper's manhood and more than 24 hours later, we are yet to hear or see the end of it.
Perhaps the craziest thing he has ever done, rapper Emtee threw Twitter into a complete frenzy when he mistakenly or otherwise, live-streamed his manhood while having a moment with his fans.
The whole drama started when the rapper shared a live video on Instagram to his more than seven hundred thousand followers while he was taking a leak in the toilet. In the live video, he mistakenly caught a glimpse of his p***s and that was all social media needed to drag him.
Consequently, fans took screenshots from the video (in case it disappears) and shared it on Twitter with funny memes cropping up everywhere in true Mzansi style.
Also Read: Andile Gaelesiwe: Khumbul'ekhaya Host Relives Rape Ordeal With Her Father
Weighing in on the matter, Idols SA judge Somizi told his Metro FM Breakfast show audience that the rapper could have avoided the mistake if he had better friends around him.
Somizi claimed that the incident was as a result of Emtee being surrounded by "yes friends" as well as people who didn't have his best interests at heart. Thus, he advised him to get new friends.
"For me, it was a mistake but one that could have been avoided from the onset. It worries me when I see a career that is doing well and a talented young man making stupid mistakes because you're surrounded with fans that are disguised as friends."
Furthermore, Somgaga chipped in on the jokes being made about the size of Emtee's manhood.
Also Read: Watch: Wendy Williams Show Host Collapses On Live TV Broadcast

"Console yourselves all you want. All I am saying is if you are short, you can only stretch your arm to a certain extent. If you are tall you are tall," he said.
Meanwhile, the Roll Up singer has since apologised for the mishap which he dismissed as a big mistake.