Sibulele Gcilitshana is a South African actress, singer, voice-over artist, theatre workshop facilitator, and dancer who became immensely popular through her role as Zandi in the SABC1 youth drama series Soul City. She has been active in the acting industry for over twenty years.
In all her years in the industry, Gcilitshana worked in TV, theatre, film, corporate theatre, and voice. Her hard work and consistency have also earned her impressive recognition and admiration and a nomination for a prestigious award.

Summary of Sibulele Gcilitshana's Biography
Full name: Sibulele Gcilitshana
Gender: Female
Nationality: South African
Sexual Orientation: Straight
Marital Status: Single
Sibulele Gcilitshana's Children: Sibabalwe (Siba) Gcilitshana
Famous for: Portraying Zandi in Soul City.
Twitter: @MissGcilitshana
Sibulele Gcilitshana Was Born In South Africa Many Years Ago
Actress Sibulele's life began in a small town called Butterworth in Eastern Cape. Her parents had her there before she eventually moved to another town in the Eastern Cape known as Ngqamakwe, where she spent the better part of her formative years. Her birth details are currently not open to public scrutiny, but she seems to be in her early forties.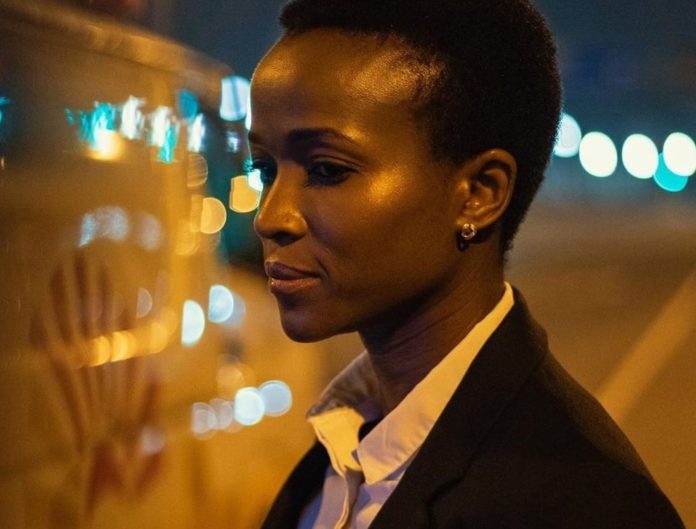 For reasons best known to her, the actress has shied away from talking about her age, parents, family members, and background publicly for many years. It is also not clear if she is an only child and whether her family was instrumental in her career.
Sibulele Gcilitshana had her primary and high school education in the town she grew up. She furthered her education at the Twashne University of Technology in Pretoria. She majored in singing, acting, and dancing and graduated in 2000 with a National Diploma in Musical Theatre.
She is naturally a private person with no flair or passion for unnecessary attention from the media or public. This explains why the media does not know much about her family, childhood, background, and personal life.
She Is Best Known As An Actress
Sibulele has always had a keen interest in art, starting from her early childhood. She fell in love with music at grade 3 and began showing great acting skills at a young age. There's no record anywhere detailing the actress's acting profile. However, we know that she has been active in the South African industry for more than two decades.
The exact year she launched her career is not known, but some of her earliest works include:
Soul City (2005-2008)
District 9 as Ü Günters Woman (2009)
Sinners and Saints – seasons 1 -3 as Lulama Moloiswa (2015- 2016)
Bedford Wives – Season 1 as Paulina Salemane (2017)
Tjovitjo (2017)
As mentioned earlier, Sibulele does so many things for a living, but acting is her main job. Not much is known about the other jobs that make up her versatile career. There is currently no information about her dancing career, how it is fairing, and performances.
It's not clear if she has released any song as a singer and whether she has a platform where she grows her music career. The actress, however, featured as a solo singer on Junior Sokhela of Boom Shaka's album.
Sibulele Gcilitshana Has An Impressive Number Of Acting Roles Under Her Belt
Sibulele has come a long way in the South African entertainment industry. She has starred in many local productions and two foreign films. Here are her professional acting credits:
Let's meet tonight at 20:00pm sharp!! @Mzansimagic #TheStationMzansi. pic.twitter.com/oZGJl8h5iY

— Sibulele Gcilitshana (@MissGcilitshana) April 5, 2021
SABC1 drama series Society as Beth Mazibuko
Generations
Your Moves
Snitch
Gomora – Season 1 as Detective Lusanda Kolisi
Grassroots – Season 1 as Funeka Nala
Grootboom & Sons – Season 1 as Vuyo
Jiva! – Season 1 as Thuleleni
Kowethu – Season 1 as Sonwabile
Red Cake – Not the Cooking Show – Season 1
Spoorloos – Season 1 as Kaptein Miya
Tempy Pushas – Season 3 as Dot.Kom
The Station – Season 1 as Sli
Z'bondiwe – Season 1 as Glory
Celebrity Guest – Herself
Sibulele has also lent her stage expertise in several local theatrical productions, including Songs and Tales Dark City, Sunjata, Truth in Translation, The Stadium, The Bells of Amersfoort, Blow the Whistle, and Mother of Rain and True Colours.
Thespians on call!🎬 pic.twitter.com/rg28DVZWdd

— LORRAINE SA (@Lorraine_Moropa) April 14, 2021
She was nominated for an FNB VITA award for The Stadium in 2002 for her outstanding role.
The Actress's Appearance in a 2018 Advert Trailer Earned Her International Recognition
Sibulele's career got the boost she needed in 2018 when she featured in an advert trailer to promote the American Christian drama film, Beautifully Broken. The thirty-second long advertisement was done by Big Film Factory.
Gcilitshana starred as Keza in the film alongside Caitlin Nicol-Thomas, Benjamin A. Onyango, Michael W. Smith, Emily Hahn, Scott William Winters, and Eric Roberts.
In addition to the film, the South African actress also starred in the 2017 American science fiction action film, Revolt. She portrayed the fictional character Kara alongside American stars Jason Flemyng, Bérénice Marlohe, and Lee Pace.
Sibulele Gcilitshana is a Single Mother of Two 
Sibulele Gcilitshana is a proud mom of two beautiful girls. The actress had her eldest daughter Sibabalwe Gcilitshana in 1995 at the age of 16, while her second daughter arrived in 2014.
The Society star shared that people rejected her and her daughter after she had her at a young age. However, she said the narrative had changed today as things have eventually turned for their good.
Gcilitshana is currently not in a known relationship, nor is she in a hurry to get married. She once mentioned in an interview that she is happy with her life and that she is comfortably raising her daughters without a man.
The actress stated that it is not so important that a woman must raise her kids with their father beside her, admitting that her opinion about single-parenting could be controversial but that her family understands her and the choice she has made about how to raise her daughters.
Sibabalwe Gcilitshana is the Country's First Openly Queer Miss SA Contestant
Sibulele's eldest daughter made history in 2019 when she became South Africa's first openly queer woman to contest in the Miss SA pageant. Sibabalwe, a researcher for Equal Education (EE) and a parliamentary officer, was 24 years old when the world knew about her.
Like her mother, Siba loves singing and hiking. Further information about her and her younger sister, including her names and what they are up to, is currently not available for public consumption.