The story of her rise into becoming an inspiration to many in South Africa and becoming a great musician has been told again and again. One story that is also interesting but not well told, is that of Sho Madjozi's parents. The South African rapper was brought up in a broken home by her mother who has continued to remain a bedrock for her, even after becoming a woman of her own.
That said, her father has also been there for her for almost always, and so she also has a good relationship with him. As a result of this, the award-winning South African poet and rapper has a strong sense of family love and loyalty as it is evident on her social media handles.
Sho Madjozi's Parents Ended Their Marriage When She Was Only 4
Born in 1992, Sho Madjozi did not get to grow up with both parents in her life, as she was only four when the marriage between her parents, Rosemary Phaweni and Marc Wegerif, came to an end, sometime in 1996.
Since then, her father continued his work around the world, while her mother remained to continue to care for her and assist her as she grew and forged her own path. Her mother brought her up in a rural area of Limpopo, which had a single TV, where only two shows were shown, a local soap opera, Generations, and a wrestling show. It is the latter that would later influence her breakthrough song, John Cena.
The rapper revealed that her mother, a black woman, fell in love with her father, a white European, and together, they moved to different parts of the world as he continued with his work as a humanitarian. When they met, her father was laying low as a result of the apartheid.
A Closer Look At Who Sho Madjozi's Parents Are
Her Father, Marc Wegerif, Continues To Be A Part Of Her Life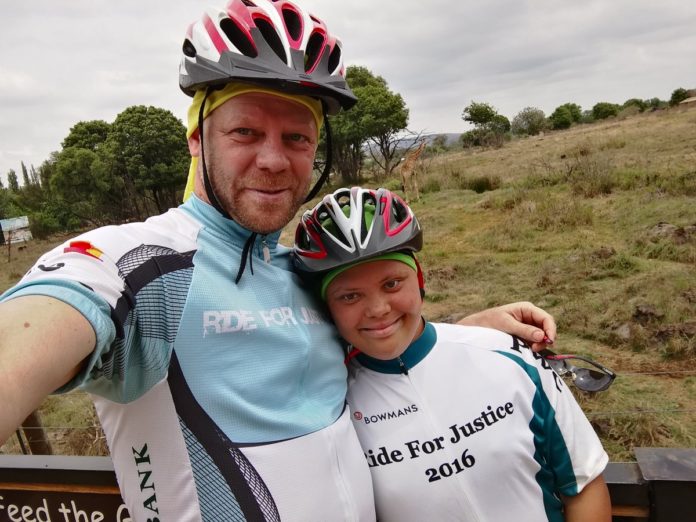 Even though the marriage between her parents did not work out, her father has continued to be in her life in particular, as well as in the lives of her other family members. The rapper has continued to appreciate him on social media at every given opportunity, including father's day.
Marc Wegerif is an academic who has obtained a Ph.D. in food security. More than that, he also has a nongovernmental organization, which he also runs to help people with their land claims. He has also been involved in the development and human rights issues in various organizations for more than two decades. Currently, the rapper's father works with Oxfam as its Economic Justice Campaign Manager.
He is originally Swedish, but his work has seen him travel to different parts of the African continent, although it is mostly in Tanzania that he is based. As a result of his work, Maya Wegerif got to travel to different parts of the African continent, including Senegal and Tanzania, where she spent a while with her father.
Her mother, Rosemary Phaweni, Is A Pastor
The person who has a greater impact on the life of Sho Madjozi is her mother, who she remained with after her parents parted ways. Her mother, Rosemary Phaweni, is a pastor of a local church in Limpopo, and she was ordained in 2013.
The Tsonga rapper revealed that her mother was a tall and slender beauty in her younger days. Just like her former husband, Phaweni has also been involved in humanitarian activities. Back in the 1990s, she worked with Tivoneleni Vavasati Aids Awareness Project. At present, she is said to be the executive secretary of Makhado Local Municipality.
She Is The Only Child Of Her Parents
Sho Madjozi was born Maya Christinah Xichavo Wegerif. She is the first and only child of her parents, who decided to name her after the American poet, Maya Angelou because, at the time of her birth, her parents were reading the work of the late great writer. Interestingly, she seemed to be caught up in that path as her works as a poet made her known in some parts of the country as Maya Wegerif. She also used the name, MayaThePoet.
In the four years that her parents would remain together since her birth, they did not have any more kids until they walked their separate paths. Those she grew up with, in Shirley village as siblings, were her cousins who they played along with. On her Instagram, she described someone by the name of Musa Shidzinga as her big brother while sharing a childhood picture. She has also referred to him in another picture as her older brother.
While it is known that she does not have the same father as Musa, it is not known if her mother had him from a previous relationship. From an Instagram post made by Musa, he suggested that Rosemary Phaweni had three kids with him being the oldest, followed by another son, and then Sho Madjozi.
https://www.instagram.com/p/zuspFpjUte/
More so, the SA rapper was reported to have lost her sister, Makhananï Maganye, in a car crash in December 2019. Again, the relationship between the two is not well spelled out, although her brother once referred to Khani as his other blood sister. If that is true, it means from her mother's side of the family, Sho Madjozi had three siblings before the unfortunate passing of her sister, who was the youngest member of the family.
The John Cena hitmaker revealed all she wanted doing was to give her mother and younger sister a better life with all the work she was putting in. After her mother, her father also got married a second time, and from this, Sho Madjozi has one known sibling, a sister known as Zora. Just as she is close to her siblings on her mother's side of the family, she is also close to Zora, who has Down Syndrom.
Sho Madjozi's Parents Have Always Been Supportive Of Her Career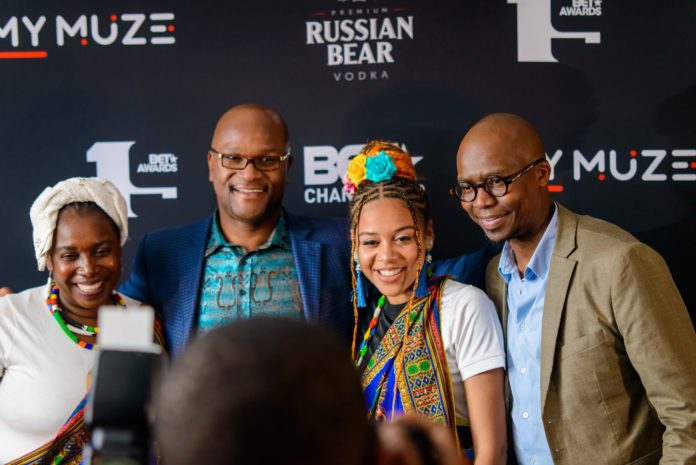 Sho Madjozi is one individual who has always been creative and seemed to be born with the knack and energy for performing. Because this was obvious, her parents offered her the needed support, most especially when she started her career as a poet.
After she secured a scholarship at Mount Holyoke College in Massachusetts to study creative writing and African studies, she improved her arts. But more than that, she discovered something new, which is rapping and composing music. After she returned, she continued following in the same path, with the support of not only her parents but her entire family.
She got overwhelming support because of how she makes use of her Xitsonga language in music, becoming the first pop star to take it to the international level, musically. After she clinched the Best New International Act at the 2019 BET award, which made her the first female African artist to clinch the award, her mother was right on hand to receive her after making it back to the country. That was only a reflection of how much she has always supported her.