Frank Buyanga is a Zimbabwean businessman who has an estimated net worth of $100 million.
Despite being one of the poorest countries in the world, Zimbabwe has some citizens who are highly successful in business and other endeavors they choose in life. One such Zimbabwean is Frank Buyanga, a renowned business mogul who ventured into business from a tender age and now has a gigantic business empire with a current net worth that runs in millions of dollars. This article reveals all you should know about the growth of Frank Buyanga's net worth, his business life, triumphs, and setbacks in business.
His Early Life and How He Ventured Into Business

Frank Buyanga, whose real name is Tawanda Buyanga, was born on September 14, 1971. He is a British-born Zimbabwean to the family of Frank Buyanga (his father) and Martha Gorodogo (his mother). Frank Buyanga grew up in the United Kingdom, where he had all his education, from primary to tertiary. He attended North London University in the UK, where he studied Economics and Finance and bagged his Bachelor's degree. He also studied Theology at the Pocim College of Leadership in the UK.
Right from a young age, Frank Buyanga knew what he was going to do for a living, and when the time came, he knew he was going to be a businessman and would succeed in it. This was apparent in his course of study at the university (Economics and Finance), as he went for a course that would build, strengthen and enrich his foundation in the world of business.
Businesses That Grew Frank Buyanga's Net Worth
Frank registered and launched his first company (Summit Trading), a commodities company domiciled in the UK in 1998. At that time, he was just 18 years of age. Summit Trading traded in agricultural commodities such as sugar. In about exactly a year after (1999) kick-starting Summit Trading, Frank Buyanga launched his second company (Ferco Trading Limited), an import and export company. This company was known for exporting several commodities that included motor vehicle spare parts, parboiled rice, Television sets, and Ribena juice to West Africa (Liberia and Nigeria in particular).
Frank Buyanga did not relent in his strong desire for launching other businesses; he started another business by opening a pound shop in Stratford and opening a garage in Ilford. Also, as a financial expert, he established a financial advisory and mortgaging firm in London between 2000 and 2004. As a result of his tireless effort and hard work in business, Dr. Frank Buyanga Sadiqi's effort and the business impact were noticed by Pan African Business Forum, and he was elected as a board member of the business forum.
He was also elected as the Executive Director for Small Medium Enterprises Strategy in 2016. Frank Buyanga Sadiqi's business acumen and prolificacy were second to none, as he went ahead in 2017 to establish The African Medallion Group (AMG). Almost a year after floating AMG (2018), he declared his interest in Pagliari Group, based in Cape Town (a subsidiary of Rand Refinery), and acquired it via his company AMG.
As part of his plans to be one of Africa's greatest businessmen, who will have a business presence in different countries of the African continent, Dr. Frank Buyanga Sadiqi's businesses are already spreading tentacles and having footprints in other African countries. These African countries include South Africa, Lesotho, Zimbabwe, Namibia, Zambia, and Mauritius. Apart from these countries, an arm of Frank Buyanga's company that exports agricultural and other commodities is reported to have Nigeria, Liberia, Togo, and Sierra Leone as part of its delivery destinations.
As a highly dynamic businessman who will not leave all his eggs in one basket, Frank Buyanga has diversified his businesses, and he is known for his heavy investments in precious metals such as gold. He is also known to have invested hugely into properties and agriculture. Other areas he is known to have invested in include gold bullion coins, buying of shares in several notable companies.
Frank Buyanga is also reported to be a major stakeholder in these business entities.
Hamilton Insurance
Hamilton Finance
Hamilton Capital
Zim concept
African Cell Funeral Assurance
Hamilton Property Holdings
With Frank Buyanga's net worth, he has also made a huge investment amounting to US$40 million into the traditional banking system of Zimbabwe in a bid to alleviate the effect of poverty and bring about wealth creation.
Frank Buyanga's Net Worth Had Some Setbacks

According to some business experts, there is no viable and flourishing business that will not experience its trying time. No successful business person will not face tough challenges and bad moments in their business career. Still, the ability to face tough times and fight back makes a successful businessman.
Frank Buyanga had enjoyed a good time starting up all his businesses and enjoyed a good ride all along, but he faced the hard times recently and had it all in the tough period. His challenges were numerous at the time, but he was able to fight the hard times ranging from several allegations, legal trials against him and his business enterprise, offensive raids from government officials resulting in heavy loss, issues in his relationship, and many more. Let us take a brief look at some of these problems he battled with.
The Legal case Against Hamilton Finance – Frank's Money Lending Business
The biggest of his cases is the one against his money lending business in his home country Zimbabwe. This single case almost crippled his business empire and put him on the watch list of Interpol. How did he get into such a big mess with his money lending business? In Zimbabwe, people had nothing to fall back on than to borrow money for their business. Buyanga's borrowers got the loans they required with their houses as collateral but were not ready to give up their houses when they defaulted in the repayment of loans.
Once defaulters refuse to turn up, he pulls up legal litigation to take over the property. People were not pleased with this step, and there was growing disgruntlement with him, his business, and how he was going about trying to recover the loans he gave out. The government then stepped in and flagged it a loan fraud, and there was a legal case against Frank Buyanga. This case warranted him to get his lawyer (Nick Kaufman) involved to settle the matter.
However, the case became messy when Frank failed to show up at the court to defend himself, but his absence in court was due to his arrest by the police for a criminal case. He said in his words that he was deliberately arrested by the police to make sure he did not show up in court; by this, complainants could lie to the court and the judges. He stated that at a time, they (complainants) were successful because he was not available to defend his side of the case, as he was answering another criminal case.
Frank Buyanga was on Interpol's Red Notice List at the Time
Frank was flagged on the Interpol red notice list by the Zimbabwean National Prosecuting Authority. This meant a big blow for his business image, which affected Frank Buyanga's net worth as investors became wary of his business. Also, his photograph was now seen on the same page with the likes of Osama Bin Laden and other criminals already on the watch list of Interpol at the time. According to his lawyer, this alone had a negative effect on the legitimate business and could shut down and crash a high-flying business.
The lawyer also reiterated that the red notice negates Interpol's constitution, for it was violated by political intentions by coercing a resolution to what was apparently a civil case. Thanks to Frank Buyanga's lawyer, who fought hard to get the case resolved, as the office of the National Prosecuting Authority had no choice but to reverse the red notice, making Frank free from Interpol's net and free to travel anywhere.
Notwithstanding, Frank still has many legal cases tied around his neck by those who got loans from his company. But later, he was able to fight them out using the law. He eventually won the cases, as the court declared that he did not commit any crime and had every legal right to take over the defaulters' properties because they defaulted from fulfilling the condition of the loan, which has legal backing. Ultimately, the acquisition of these properties has added to Frank Buyanga's net worth.
Frank Buyanga's Rolls Royce Case
Frank Buyanga got himself tangled with South African Authorities over the impoundment auction of his Rolls Royce car without following due process. The South African authorities had earlier impounded the luxurious car, claiming it was documented as theft and imported into the country with no proper documents.
He later resolved the matter at the court by proving to the judge that he stringently followed the laid down procedures for importing the car. This stand was confirmed and established through the company he bought the car from.
The Seizure of Frank's Gold Coins
Frank Buyanga faced another issue with the South African Revenue Service (SARS) on October 26, 2020, when they raided his Hyde Park mansion, where his girlfriend Melinda Busi Dube lives. SARS officials seized Gold coins that weighed over 565 kilograms. According to Buyanga, the Gold coins were worth over R600 million ($40 million) at the time. The officials also seized other valuables such as watches, personal jewelry, and cell phones. The purpose of their raid was not made public.
After the raid by men of the SARS, Frank put up his Hyde Park mansion for sale on a property website for R18 million ($1.23 million). To wrap it up, Frank Buyanga has been a dogged young African businessman who will not give up on challenges faced in business. His energy to fight business challenges has brought him to the limelight and made him known in African business circles.
Here's What Frank Buyanga's Net Worth Affords Him

With Frank Buyanga's net worth, any man or woman as rich as he is will not hold back from spending his or her money on the good things of life. The successful businessman has got for himself some of the finest things in life money can buy. These include his luxury house and cars.
Frank Buyanga's Real Estates Investments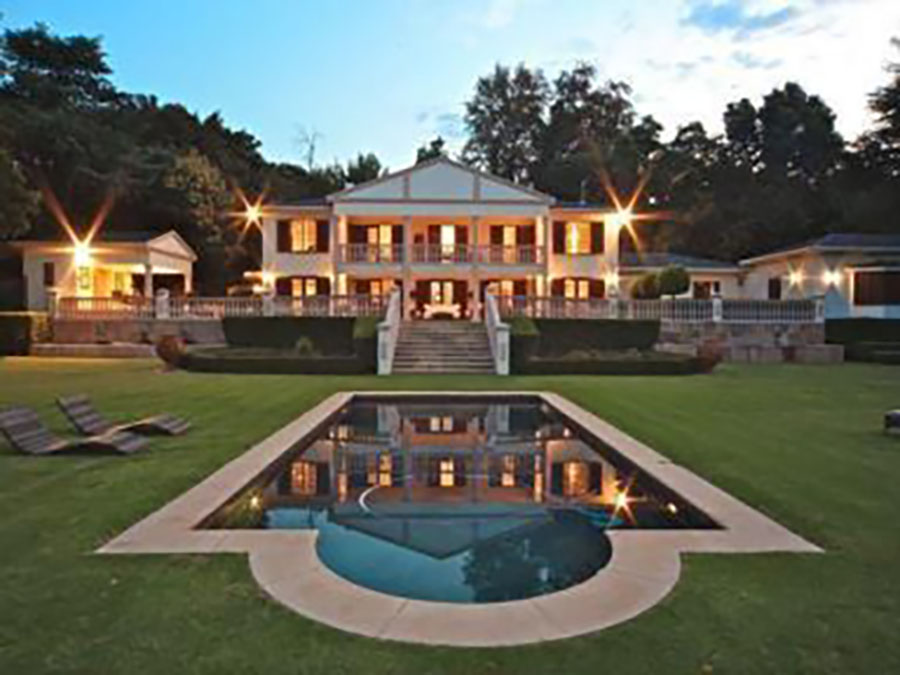 Frank Buyanga has his footprints in the real estate's investment world, as he is known to have numerous houses scattered across South Africa and Zimbabwe. He is reported to have a huge property portfolio with about 500 houses in both South Africa and Zimbabwe.
His Sandton Residence
As a man that has a taste for the finest and most classic stuff, Frank Buyanga bought up a one-bedroom pad for himself at the tallest building on the Sandton skyline, a hyper-classical 35-story high-rise tower, standing 146 meters above the ground. It is known to be the sixth tallest building in Johannesburg. The magnificent edifice is a Manhattan-style building with 196 apartments, outlining a classical intricacy from the beginning of construction using luxurious bricks and a specialized external sandstone finish with extensive aluminum and glass windows and doors.
It has glazed balustrades, stainless steel handrails, marble granite, and plaster cladding, and more. The interior furnishings and decorations too are top-notch and extremely classic, such as the remote-controlled window blinds, sound-proofed walls and ceiling, and many more. With an apartment so classic as this, one could only imagine who this kind of luxury could be for, and of course, no other than the big boys with fat pockets.
Frank Buyanga had to pay a whopping R3.2 million to claim this space for himself. This is where the young millionaire resides, enjoys a comfortable life, and lives like a King. As part of his right in the eyebrow luxury edifice, he was allocated 2 parking lots, just like other residents in the mansion, but Frank has around seven of his most expensive and classic cars in the world yanking for space in the parking lots.
His Apartment in Hyde Park
Another gigantic and magnificent real estate property owned by the South African-based young African-millionaire businessman is the palatial mansion in Hyde Park, a deluxe neighborhood in Johannesburg. The luxurious property, located at 64, 1st road in Hyde Park, is a massive seven-bedroom two-story villa, seated on a 550m² of prime space. The entire living area of the villa maintains a porch that runs through the villa's length and ebbs onto lawns and terraces. The villa also maintains a gazebo, double staff quarters, and a vast swimming pool.
Other features of this luxurious property are four fully automated garages with a bricked driveway and sufficient space for additional parking. The mansion also has a 1 bed 1 bath lodge attachment with an open-plan living area, kitchenette, and guest toilet. It is also reported to have an electric fencing system for solid security.
Frank Buyanga's Hyde Pack palatial mansion is not expected to go for anything close to cheap due to its sophisticated, gorgeous, and classic embodiment coupled with its eyebrow location. When it was valued for sale, the mansion was not going for anything less than R18 million.
Frank Buyanga's Car Collection
Everybody likes to ride classy and nice cars that money can afford, but when it comes to owning a supercar that is super expensive (cars that cost millions of US dollars), only the super-rich can dream of such a car. Frank Buyanga has proven to be in the league of super-rich guys who can place any amount on a supercar of choice and buy it outrightly.
He is undoubtedly a supercar freak, as he is so crazy and passionate about these super-expensive toys that he has a representative of virtually all the big brands of supercars in vogue right in his garage. His garage alone is worth more than some companies, considering the fleet of elegant cars being paraded therein.
Bugatti Veyron Fbg Par Hermes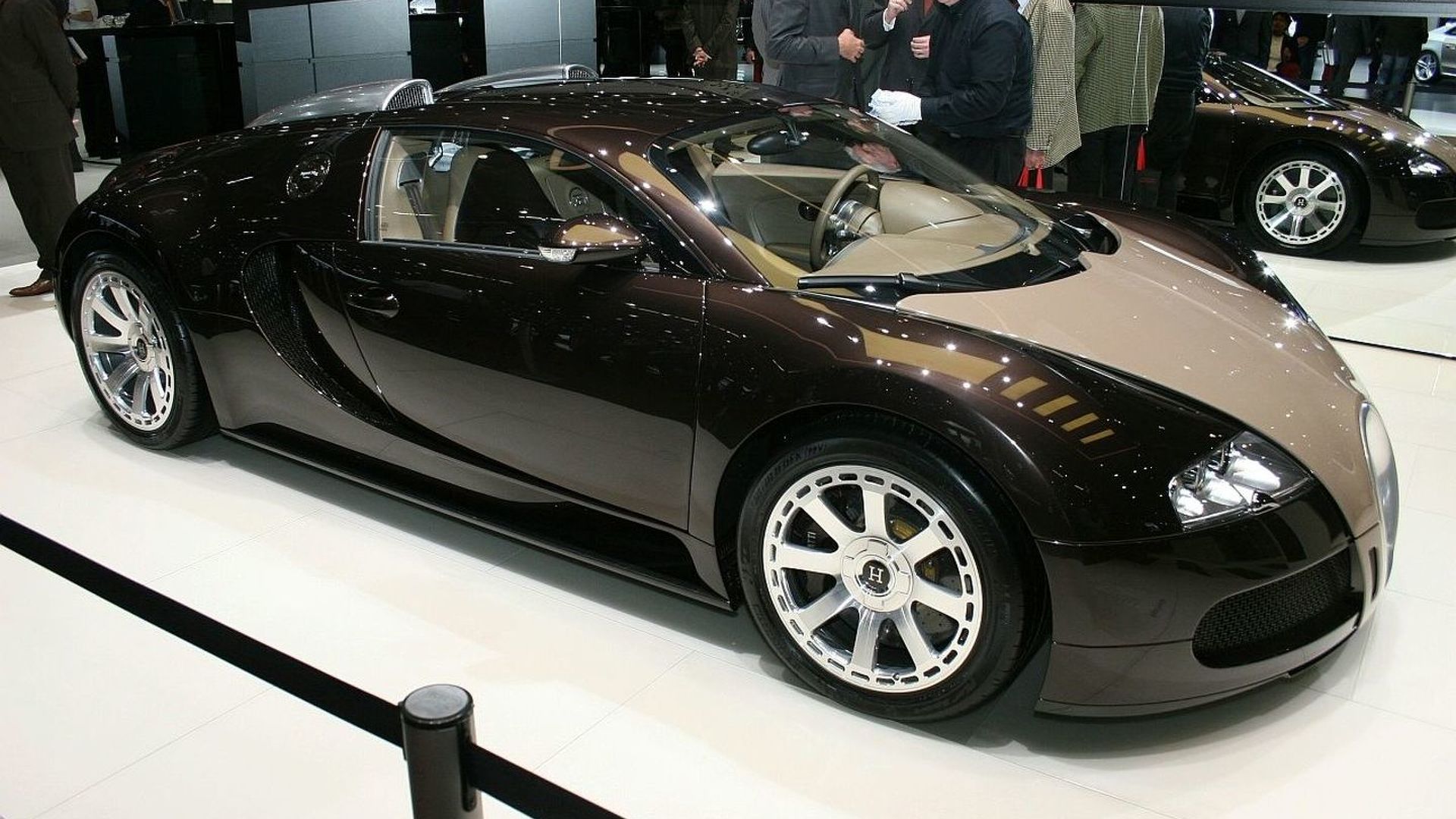 Special Features
Starting price: $1.9 million
Engine Type: 4 Turbochargers, 64-valves
Power: 1001 @ 6,000 rpm
Torque: 1250 Nm @  2200 – 5500rpm
Top Speed: 415km/hr or 258mph
Acceleration: 0-100km/hr or 0-60mph in 2.4 seconds.
This piece of jet on land is definitely the fastest automobile that ever exists on planet earth. With an unimaginable speed of 415km/hr, no other car can match up with that near-aeronautic speed that the Bugatti Veyron comfortably cruises at. This "wonder on land" boasts of an ingenious block of a technologically refined engine that produces 1001 horsepower. It has a 16-cylinder "W" configuration engine sustained by four turbochargers and also contains 64 valves, generating 1,001 horsepower at 6,000 rpm. Bugatti's engine pulls from its 8-liter displacement in transmitting a torque of 1250 Newton-meters between 2200 and 5500 rpm. Indeed, a super-wealthy man of Frank Buyanga is deserving of this car.
Rolls Royce Wraith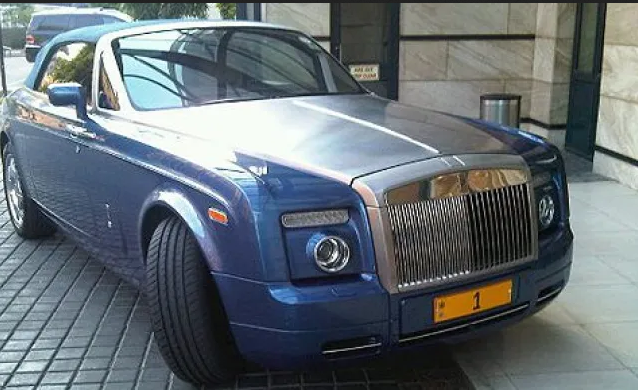 Special Features
Starting Price: $343,350
Engine Type: Twin-Turbocharged and inter-cooled DOHC 48-valve V-12 direct fuel injection.
Power: 624 hp @ 5600 rpm
Torque: 590 lb-ft @ 1500 rpm
Transmission: 8-speed automatic
Top Speed: 155 mph
Acceleration: 0-60 mph in 4.3 seconds
The Rolls Royce is undoubtedly a car for royals and the high class, whose wealth can equal Frank Buyanga's net worth. The car's exterior design is sleek, and the interior design is superb that words cannot make the exact description; it is nothing but royal taste. The car comes with loads of state-of-the-art amenities such as rain-sensing windshield wipers, LED tail lights, adaptive headlights with an auto-leveling system, power-folding, auto-dimming side mirrors, and many more.
All the models of Rolls Royce have dual-zone automatic climate control; they also have a power-adjustable steering line and an auto-dimming rearview mirror. The front-row seats of Rolls Royce are flexible and adjustable in eight different ways, and all the cabin chairs are auto-heated. The Rolls Royce Wraith model comes fully equipped with an 18-speaker stereo and a wifi hotspot for internet connectivity. It also has some driver-assistant components such as lane-departure warning and parking sensors.
Ferrari F12 Berlinetta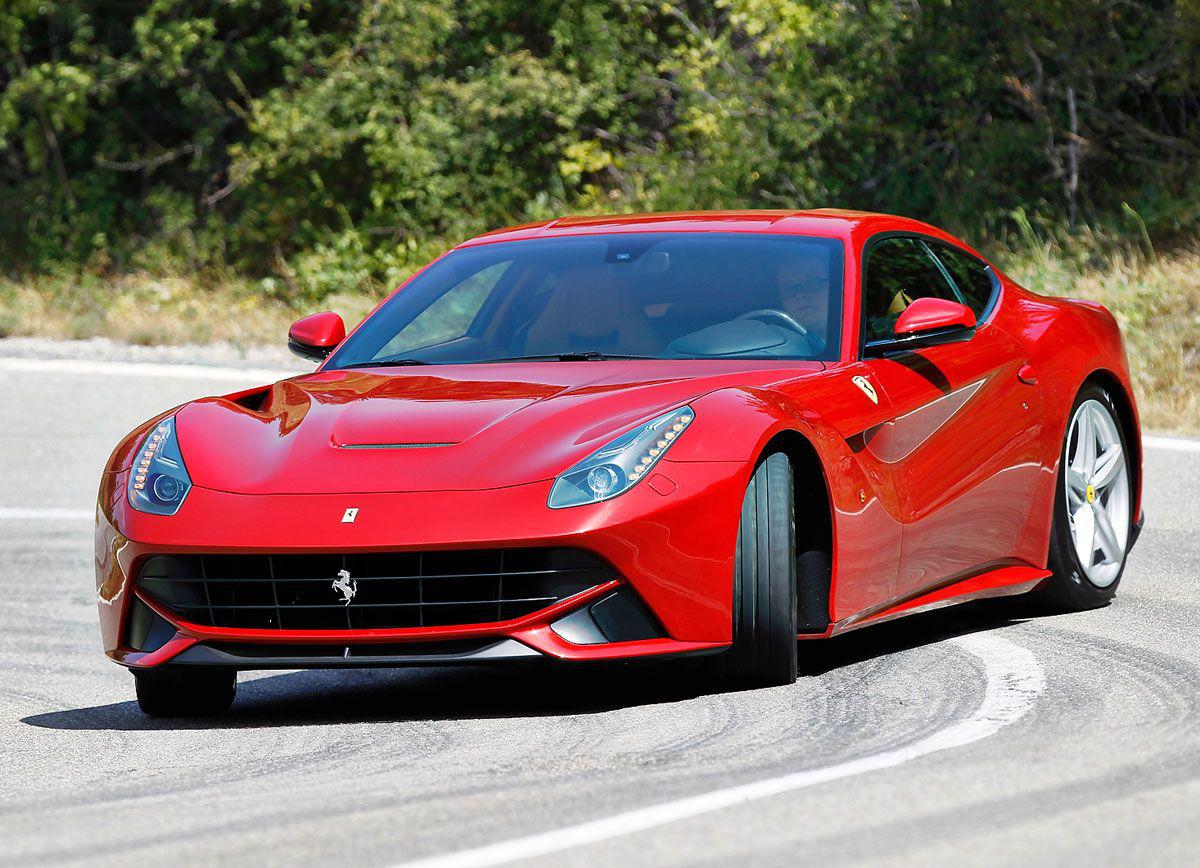 Features
Starting Price: $323,745
Engine Type: Twin-Turbocharged, 6.3 ltr V-12 direct fuel injection.
Power: 731 hp @ 8,250 rpm (454 kw)
Torque: 508 lb-ft @ 6,000 rpm (689 Nm)
Transmission: 7-speed automatic
Top Speed: 340 km/hr or 211 mph
Acceleration: 0-100 km/hr in 3.1 second
This sleek piece is a rear-wheel-drive grand tourer from the stable of an Italian automobile manufacturer Ferrari. It is one of the world's most luxurious cars with Sportage design and racing speed to go with it.
It comes equipped with ABS and driveline traction control, 20″ silver aluminum wheels, Sirius XM AM/FM/Satellite, seek-scan radio. It is also loaded with dual-zone automatic Front air conditioning and a 2- 1st row LCD monitor. All doors are keyless, with a keyfob remote to gain entry. The mirrors are auto-heated, with rear fog/driving light and rain-sensing windshield wipers. The super-exotic car also comes with anti-lock brakes, front-impact airbags, side-impact airbags, stability control, and pretensions as security features.
Bentley Bentayga V8

Technical Features
Starting Price: $209,695
Engine Type: Twin-Turbocharged, 4.0 ltr V-8 direct fuel injection
Power: 542 hp @ 6,000 rpm (404 kw)
Torque: 568 lb-ft @ 2,000 – 4,500 rpm (770 Nm)
Transmission: 8-speed automatic
Top Speed: 290 km/hr ( 180 mph)
Acceleration: 0-100 km/hr in 4.5 second
The Bentley Bentayga V8 is another luxurious car lining up in the garage of Frank Buyanga. It is an exotic car with its class and distinctive features. The Bentayga V8 has a perfect interior design that commands comfort and a relaxed atmosphere.
It has a standard 10.9-inch infotainment screen with navigation, Apple CarPlay, and Android Auto integration. The sound system comes with a 12-speaker Naim stereo, which is the standard. Also, the leather upholstery and the general interior furniture design make for a rich traveling experience.
Maserati Granturismo GT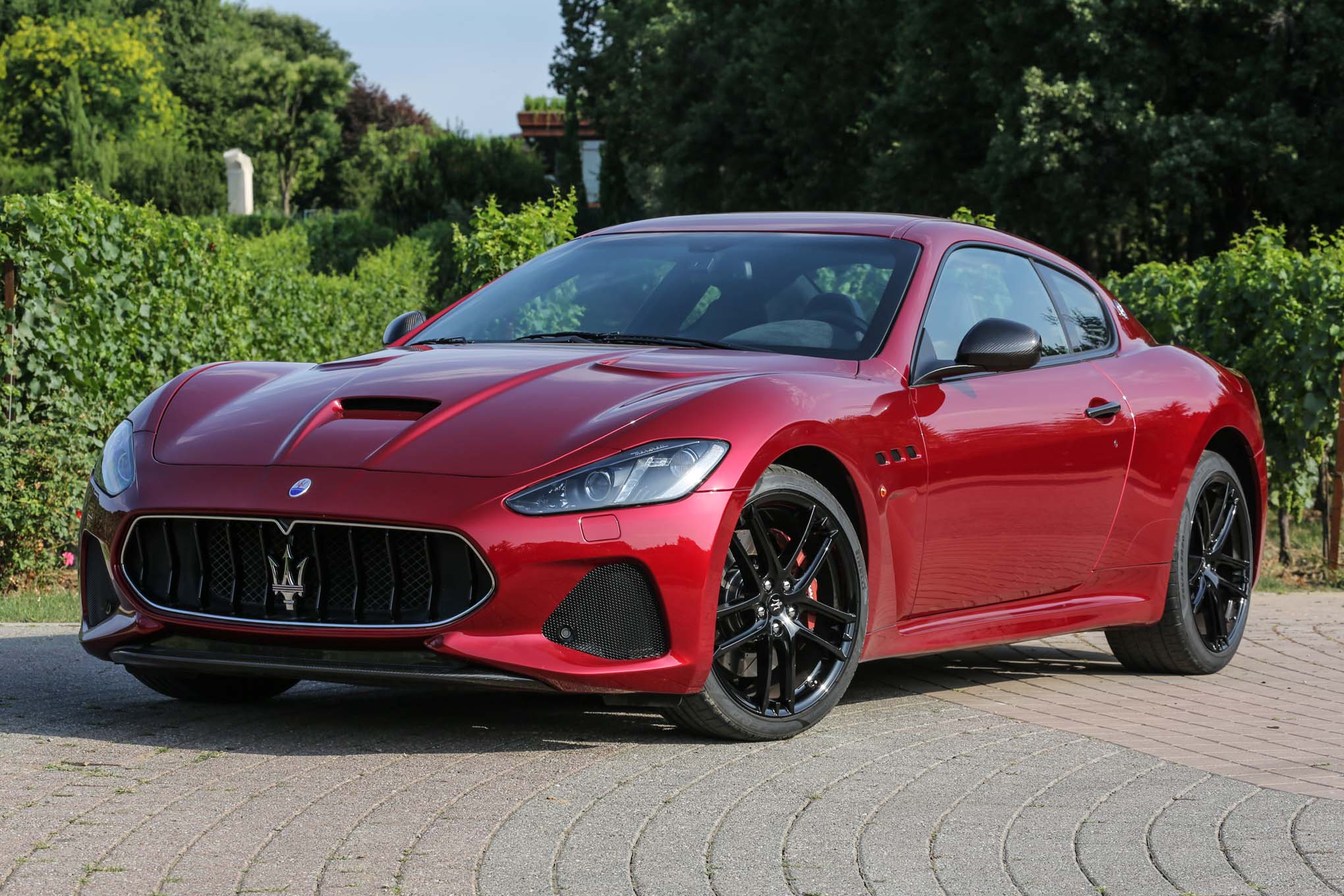 Technical Features
Starting Price: $115,000
Engine Type: Twin-Turbocharged, 4.7 ltr V-8 direct fuel injection
Power: 399 hp @ 7,100 rpm (298 kw)
Torque: 339 lb-ft @ 4,750 rpm (460 Nm)
Transmission: ZX 6-speed automatic
Top Speed: 285 km/hr ( 177 mph)
Acceleration: 0-100 km/hr in 5.2 second
Frank Buyanga's Maserati Granturismo GT is an Italian technological concept of fitting an elegant race car engine into a luxurious handwrought sedan with features like cruise control, automatic headlight activation, and a folding front armrest with an illuminated storage compartment. Other vital features include automatic headlight activation, dual-zone automatic climate control with two rear outlets, electric opening assist for the boot lid and doors, and many more.
Mercedes-Benz SLS AMG – $398,500
Technical Features
Starting Price: $398,500
Engine Type: Twin-Turbocharged, 6.2 ltr V-8 direct fuel injection
Power: 563 hp @ 6,800 rpm (420 kw)
Torque: 479 lb-ft @ 4,750 rpm (650 Nm)
Transmission: 7-speed dual-clutch automatic transmission
Top Speed: 315 km/hr ( 196 mph)
Acceleration: 0-100 km/hr in 3.8 second (62mph)
Frank Buyanga's net worth affords him the German-made Mercedes-Benz SLS AMG, which is of high class and standard with a high level of exterior and interior design deserving of his ownership. It boasts excellent features like Automatic Climate Control, Anti-lock Braking System, Multi-function Steering Wheel, Fog lights (front and rear). Other features are Power Adjustable Rear View Mirror, Power Windows (Rear and front), Alloy Wheels, Airbags (driver and passengers), Air conditioner, and Power Steering.
Lamborghini Aventador –  $425,000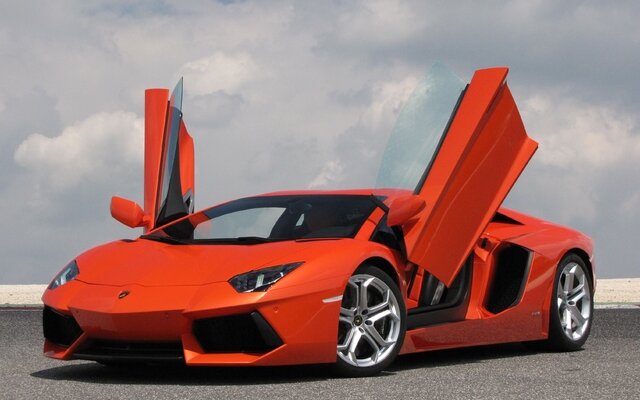 Technical Features
Starting Price: $425,000
Engine Type: Twin-Turbocharged, 6.5 liter V-12 direct fuel injection
Power: 759 hp @ 8,500 rpm (566 kw)
Torque: 531 lb-ft @ 6,750 rpm (720 Nm)
Transmission: 7-speed dual-clutch automatic transmission
Top Speed: 350 km/hr ( 217mph)
Acceleration: 0-100 km/hr in 2.8 second (62mph)
The car's racing design and interior furnishings depict what it is meant for, luxury. It is a two-seater car with amazing features like Anti Lock Braking System, Power Windows Front, Air Conditioner, Power Steering, Driver and Passenger Airbag, Multi-function Steering wheel, and Automatic Climate Control.
Aston Martin DB9 – $238,000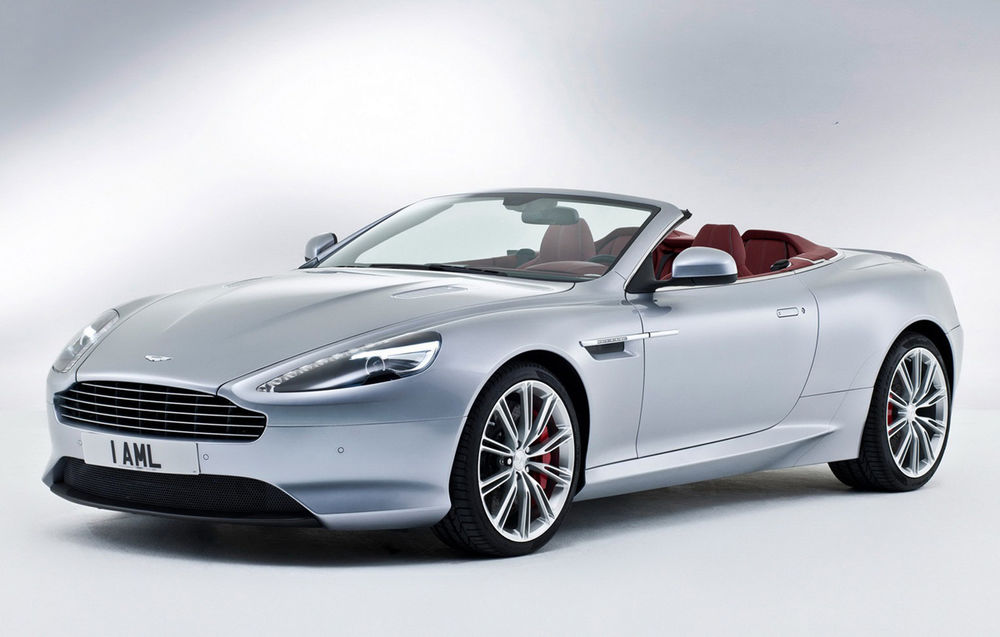 Technical Features
Starting Price: $238,000
Engine Type: Twin-Turbocharged, 6.5 ltr V-12 48-valves direct fuel injection
Power: 449 hp @ 6,000 rpm (335 kw)
Torque: 420 lb-ft @ 5,000 rpm (570 Nm)
Transmission:  6-speed manual transmission
Top Speed: 300 km/hr ( 186 mph)
Acceleration: 0-100 km/hr in 4.9 seconds (62 mph)
This car is a British-made grand tourer with both convertible and coupé design, a front-mid engine, and a rear-wheel-drive. It has leather upholstery and a walnut wood trim. It also comes with a Dolby Prologic sound system, a six-CD changer, USB & iPod connector, and Auxiliary Input Jack. It has an Automatic Control System, Airbags, and Power windows. All these luxury features are perhaps what attracted Frank Buyanga to this one-of-a-kind ride.
BMW M5 – $112,000
Technical Features
Starting Price: $112,000
Engine Type: Twin-Turbocharged, 4.4 ltr V-8 direct fuel injection
Power: 600 hp @ 6,000 rpm
Torque: 553 lb-ft @ 1,800 rpm
Transmission: 8-speed dual-clutch automatic transmission
Top Speed: 250 km/hr ( 155 mph)
Acceleration: 0-100 km/hr in 3.5 seconds (62 mph)
This is a 5-seater capacity, sedan body-type car. For high-class comfortability, it boasts Electric Power Steering, Cruise Control, Front and Rear-Packing Sensors, Universal Remote Transmitter, Rear View Camera, and Extended Cabin Heating/cooling. Other features include Four Zone Climate Control, Interior Air Filtration, Hands-Free Entry, Heated Mirrors, 16 Total Speakers, 2 Subwoofers, 600 Watts Stereo Output, Front & Rear Head Airbags.
Bentley Continental – $224,225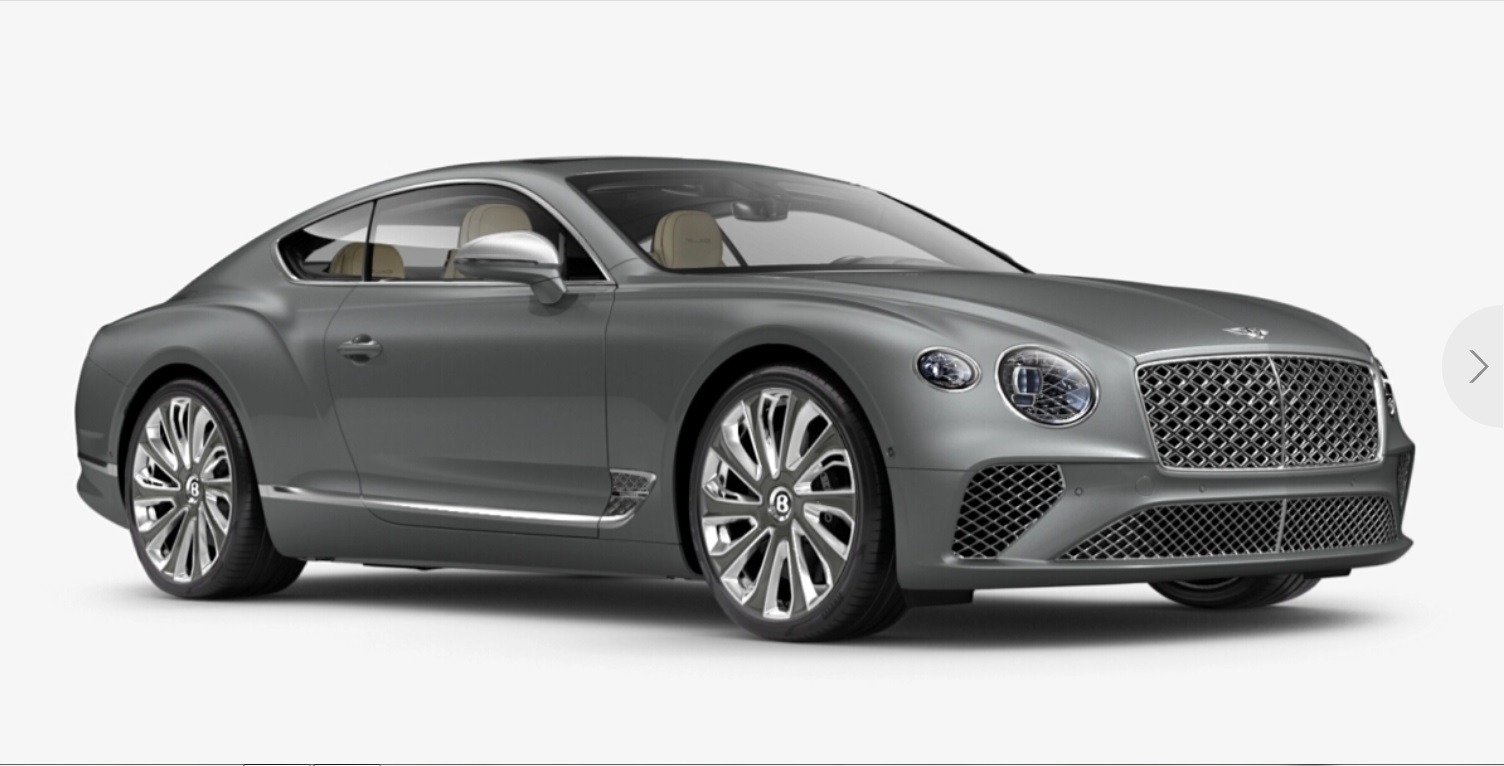 Technical Features
Starting Price: $224,225
Engine Type: Twin-Turbocharged, 4.0 ltr V-8 direct fuel injection
Power: 500 hp @ 6,000 rpm (373 kw)
Torque: 487 lb-ft @ 1,700 rpm (660 Nm)
Transmission: ZF 8-speed dual-clutch automatic transmission
Top Speed: 333 km/hr ( 207 mph)
Acceleration: 0-100 km/hr in 3.7 seconds (62 mph)
Bentley Continental comes with the classy features that make it a luxury; these include Hands-Free Entry, Heated Mirrors, 2 One-Touch Power Windows, Parking Sensors, Cruise Control, Keyless Ignition, Interior Air Filtration, and Dual Zone Front Climate Control. Others include 10 Totsk Speakers, 650 Watts Stereo Output, Video Monitor, DVD Player, USB Connection, LED Headlamps, Emergency Braking Assist, Traction Control, Stability Control, and many more excellent features.
Mercedes G-Class – $132,800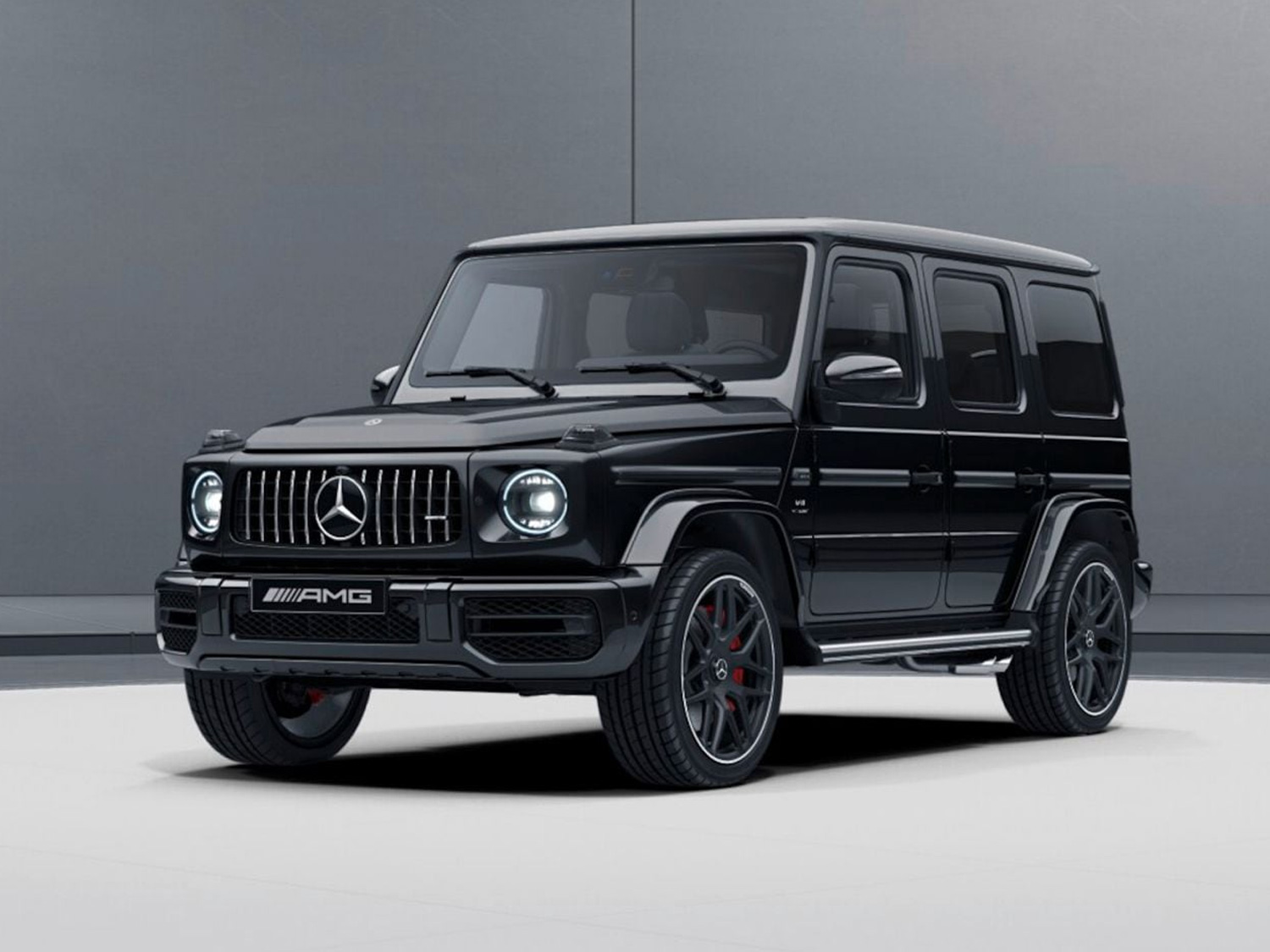 Features
Starting Price: $132,800
Engine Type: Twin-Turbocharged, 4.0 ltr V-8 direct fuel injection
Power: 577 hp @ 6,000 rpm
Torque: 627 lb-ft @ 2,500 rpm
Transmission: 9-speed dual-clutch shiftable automatic transmission
Top Speed: 137 or 149 mph
Acceleration: 0-100 km/hr in 4.4 seconds (62 mph)
With Frank Buyanga's net worth, he is deserving of another German machine with unique features that make it classy, such as Remote Keyless Power Door Locks, 4 One-Touch Power Windows, Heated Mirrors, Automatic Parking Assist, Electric Power Steering, and Keyless Ignition. Others are Three-zone Climate Control, Interior Air Filtration, 15 Total Speakers, 590 Watts Stereo Output, USB connection, Burmester Premium Brand Speakers, Engine Immobilizer, Airbags, Tire Pressure Monitoring, and more.
Summary of Frank Buyanga's Cars and their Cost
Bugatti Veyron FBG Par Hermès – $1.9 million
Roll Royce Wraith – $343,350
Ferrari F12 Berlinetta – $323,745
Bentley Bentayga V8 – $209,693
Maserati Granturismo GT – $115,000
Mercedes-Benz SLS AMG – $398,500
Lamborghini Aventador –  $425,000
Aston Martin DB9 – $238,000
BMW M5 – $112,000
Bentley Continental – $224,225
Mercedes G-Class – $132,800
Several SUVs
Criticisms of Frank Buyanga's Luxury Car Collection
With Frank Buyanga's net worth and all the super-expensive cars in his garage, one would wonder how many cars he's going to ride at once, having such a huge collection of supercars when some can not even afford three square meals a day in his home country. But he has come out to justify his reason for having such a super-expensive fleet of cars in his custody.
According to him, the purpose was not to show off or flash around with his stupendous wealth or oppress others with his lifestyle, but that he had those cars as valuable assets and investments. He believes that these brands of supercars are investments that add value over time, just like landed property. He might be right in his own way over this as a businessman because business people have sharp senses for sighting opportunities in any scenario, not forgetting that they are using these cars, not the commoner on the street. So what they perceive as business opportunities, a common person on the street may not perceive it.