Six years after the gruesome murder of Orlando Pirates and Bafana Bafana goalkeeper Senzo Meyiwa in what was first thought to be a botched robbery incident, the mystery has still not been solved; arrests have been made, but no convictions yet. As investigations progressed, the rumor was that Senzo was, in fact, not killed in a robbery but rather by Longwe Twala following an argument involving the late goalie and Zandi Khumalo who was then Twala's girlfriend.
Although the rumor sustained that Longwe who is the son of music mogul, Sello Chicco Twala, was the one that pulled the trigger, the young man continued to insist his innocence and would love to meet Senzo's family to assure them he is wrongfully accused.
Longwe Twala Started His Career As A Musician 
For someone who is almost always making headlines for all the wrong reasons, Longwe Twala was born into a highly respected musical family. His father, as stated, is the legendary music star and businessman, Sello Chicco Twala, and his mother is Tembi Twala.
He was still a young child when the marriage between his parents came to an end following allegations by his father that Thembi was cheating on him. Without much details about his childhood, it is known that he was brought up alongside his sister, Nowie Zanele Twala, who is better known as DJ Z'ne. She has also followed in the footsteps of her father by becoming a musical artist.
Longwe also followed in the musical path of his family by his involvement in the music business. His career in that regard has not really hit the ground well, but he has still managed to be involved in the composition of some songs.
He Has A History With The Law
Even with his career in the music scene, what seems to be the unfortunate highlight of the life of Longwe for now, is how he seems to always be eager to get his path crossing that of the law. He has been arrested for many reasons in the past.
At the start of 2020, he got into trouble after he allegedly stole R10 chocolate from a petrol station in Soweto. Longwe was sighted by an attendant of the station when he allegedly picked the candy item and hid it before attempting to leave without paying. He was then apprehended and handed over to the police. When he was arrested, he already had a pending case on alleged theft.
He was accused of stealing toiletries from The Glen Shopping Centre worth R200 in October 2019. He was on bail for this alleged crime and was expected to appear before the Booysens Magistrate's Court but failed. Tired of all his son's involvement in crimes, Sello Chicco Twala was seen in a leaked video clip, fuming at his son after he handed him over to the police for stealing. The older Twala was seen in the video, giving police the instruction to "put a bullet" in his son's head if he tried to run away.
He also stated that he wished Longwe had something to do with the murder of Senzo so that he could be put away for good and rot in jail. In his frustration over all the embarrassment his son has brought upon him, the legendary singer went unrestrained as he stated that once people now see him, they associate him with crimes because of Longwe.
He Was Present When Senzo Was Killed
On 26 October 2014, South African star goalkeeper, Senzo Meyiwa lost his life after he was killed in the house of his girlfriend, Kelly Khumalo. At the time, he was still married to his wife, Mandisa Meyiwa, even though they seemed to be heading for divorce.
The first report was that the goalie was killed in an alleged botched robbery, but this would not stand long before different other versions of what actually happened started trickling in. There were claims that the killing was premeditated. This held water with many people as before his death, Senzo was allegedly warned to stay away from Kelly as there was a dark cloud over her. Senzo's father claimed that his kid was killed by hitmen.
Another version of the events that led to the tragic death was that the former goalkeeper allegedly got into an argument with Kelly's sister, Zandi Khumalo, who was the girlfriend of Longwe Twala, and he ended up fatally shooting the goalkeeper. This was the statement put forward by Siyabonga Miya, Senzo's cousin who has been the spokesman for the family since the loss of Sam Meyiwa in 2019.
Despite the continuous twist in the murder case and the many uncertainties, one certain thing is that on the night of the tragedy, Longwe was among the six people present. Others are Senzo, Kelly, and Zandi, as well as their mother, Ntombi Khumalo. Also present was Senzo's close friends, Mthokozisi Thwala and Tumelo Madlala and the former footballer's daughter with Kelly, Thingo, as well as the singer's 4-years old son, Christian.
Longwe Twala Is Not The Only One Accused in The Murder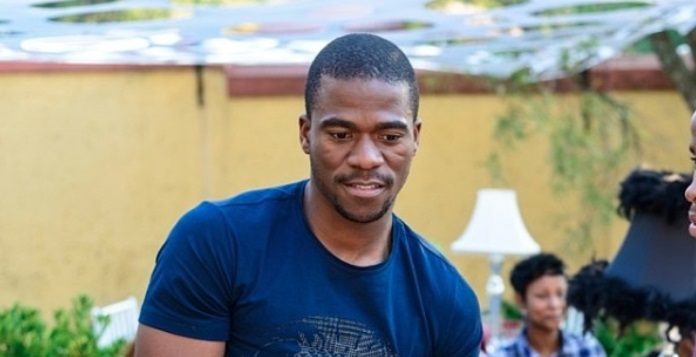 Since after the murder incident, there have been claims that some of those present were not telling the truth about what really happened on that day. In 2020, it was reported that there was a breakthrough in the murder trial and five people were been accused of having something to do with the murder. According to reports, the five people alleged to have carried out the murder were said to be already spending time behind bars for different crimes unrelated to the murder when the police made a breakthrough in the case.
They are Khulela Themba Sibiya, Bongani Sandiso Ntanzi, Mthobisi Chris Mncube, Mthokoziseni Zifozonke Mapisa, and Sifiso Ntuli. The name of Longwe got into the mix after someone on social media claimed that the South African musician was covering something about the murder to protect his son.
With the arrest of the five suspects, the police claim they have got a watertight case against them and are now working to apprehend the mastermind who many are believing to be Kelly Khumalo, who has also stated that she has no hand in the killing.
Twala Insists He Has No Hand In The Murder
Even before any arrests were made, Longwe Twala had since denied having a hand in the murder of Senzo. That did not stop his name from always coming up as that of the shooter. However, with the arrest of five people allegedly behind the killing, he has gained some level of vindication.
Why his name remained well pronounced was because he was present when the tragic event occurred. More so, he once claimed in an interview that he was not scared of getting arrested in the murder case because he knew he was sure he did not kill Senzo, but he was scared the accusation could lead the wrong crowd to attack him.
Longwe was said to have contradicted himself during the interview, raising questions on his involvement. However, he insisted to his father that he did kill Senzo, and he was ready to stand trial.
Sello Chicco Twala Also Believes His Son His Innocent
There were allegations against the music mogul and businessman, Sello Chicco, that his gun was what was used in the murder of Senzo. In 2018, he denied that it was his gun that was used in the alleged robbery, going on to doubt if there was a robbery on that day.
According to the older Twala, all those that were present during the murder, including his son, were made to explain what actually happened, because he was not buying the talk of a robbery. He said the six people present knew who carried out the killing but were keeping quiet, so they should be arrested if there was a need.
Nonetheless, he would later come out to state that he believed his son was not guilty of killing Senzo, but if he was, justice must be served. He would later come out to state that he has been vindicated, just as his son after it was reported that the police had made an arrest in the murder case, and the alleged weapon used in the murder was recovered.
He said he would love to meet the family of Senzo now that both he and his son have been vindicated after they have been persecuted for a long time for the alleged murder.