You'll agree that coming up with a list of the best secondary schools in Africa, from different countries across the entire continent is almost an impossible task. For one thing, the countries follow different guidelines and curriculum. Beyond that, the major regional assessments are equally completely different.
How then did we arrive at the list we have here? Well, attention was given to schools that have historical prominence at a national and regional level during compilation. For this reason, most schools named on the list are quite old. You will also find schools that are very good at a national level, yet lacked regional presence here. Generally, we regard what we have here as the top 100 best secondary schools in Africa.
Recommended Reading: 200 Encouragement Quotes and 200 Best Love Quotes For Her
South Africa is still dominating the list with over 30 colleges and secondary schools making the list. Of course, Grey College South Africa is dominating the list at number one position. Kenya only managed eight slots with Rift Valley Academy emerging No. 2 in Africa and overall best secondary school in Kenya. We have two schools in Zimbabwe taking positions 5 and 6, with another Kenyan school at number 7. Academic giants like Alliance, Starehe Boys and Lenana ranked very many slots behind Rift Valley Academy. Here is a list of 100 best secondary schools in Africa.
100 Top Secondary Schools in Africa
1. Grey College South Africa
2. Rift Valley Academy Kenya
3. King Edward VII School South Africa
4. Hilton College South Africa
5. St. George's College Zimbabwe
6. Prince Edward School Zimbabwe
7. International School of Kenya
8. Accra Academy Ghana
9. Lycée Lamine Guèye Senegal
10. Adisadel College Ghana
11. St John's College Houghton South Africa
12. Maritzburg College South Africa
13. Lycée Guebre Mariam Ethiopia
14. Selborne College South Africa
15. St Alban's College South Africa
16. Lycée Lyautey Morocco
17. Durban High School South Africa
18. Grey High School South Africa
19. St Andrew`s College South Africa
20. Gateway High School Zimbabwe
21. Glenwood High School South Africa
22. Rainbow International School Uganda
23. Lycée Moulay Youssef Morocco
24. Kearsney College South Africa
25. St. James High School Zimbabwe
26. Wynberg Boys High School South Africa
27. Pretoria Boys High School South Africa
28. Lycée Français de Tananarive Madagascar
29. Mauritius College of the Air Mauritius
30. International School Moshi Tanzania
31. Le Collège Mermoz Ivory Coast
32. Strathmore School Kenya
33. Parktown Boys' High School South Africa
34. International School of Tanganyika Tanzania
35. Holy Child School Ghana
36. Christ The King College Onitsha Nigeria
37. Graeme College South Africa
38. Jeppe High School for Boys South Africa
39. Alliance High School Kenya
40. Hillcrest School Jos Nigeria
41. Kingswood College South Africa
42. Hamilton High School Zimbabwe
43. Lincoln International School Uganda
44. Lycée Victor Hugo Morocco
45. Alexandra High School South Africa
46. École Normale Supérieure Guinea
47. Ghana International School Ghana
48. Arundel School Zimbabwe
49. Rondebosch Boys' High School South Africa
50. Starehe Boys' Centre Kenya
As stated earlier, in ranking the list of secondary schools in Africa as provided by The African Economist, there is always going to be some degree of difficulty because different countries follow completely different school curriculum and are involved in entirely different local and regional assessment.
Regional assessments of schools were taken into consideration however, it is important to note that in various African countries, not all schools partake in regional assessment.
The historical Schools that have had an established presence especially at the national and regional levels were considered more. This explains the reason there are quite a good number of older schools; some of which were established before the corresponding country had independence.
Other criteria that were considered include; Wining prestigious scholarships and fellowships, Individual school performance which took consistency into consideration to eliminate the quick rise and quick fall cases.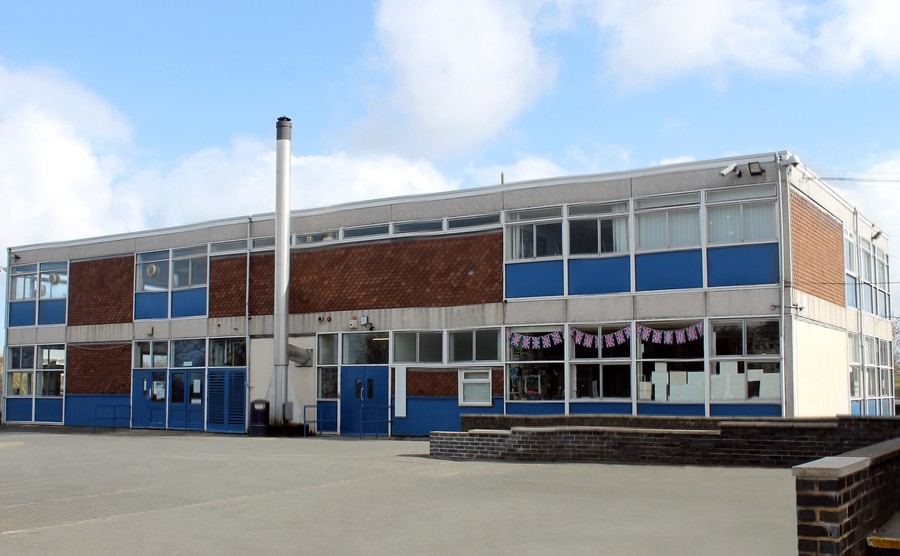 Here's More of the Best Secondary Schools in Africa
51. American International School of Johannesburg South Africa
52. Victoria Park High School South Africa
53. Methodist Boys High School Sierra Leone
54. Harare International School Zimbabwe
55. Methodist Girls High School Sierra Leone
56. Lenana School Kenya
57. St. Andrew's High School Malawi
58. Benoni High School South Africa
59. Waddilove High School Zimbabwe
60. Roedean School South Africa
61. Wykeham Collegiate Independent School for Girls South Africa
62. Lycee Francais du Caire Egypt
63. Christian Brothers' College Bulawayo Zimbabwe
64. Kamuzu Academy Malawi
65. Mount Pleasant High School Zimbabwe
66. Mfantsipim School Ghana
67. Chisipite Senior School Zimbabwe
68. Gayaza High School Uganda
69. Kutama College Zimbabwe
70. Wheelus High School Libya
71. Michaelhouse School South Africa
72. Westville Boys' High School South Africa
73. Namilyango College Uganda
74. Government College Umuahia Nigeria
75. Muir College South Africa
76. Wesley Girls High School Ghana
77. Alexander Sinton High School South Africa
78. Lycée Faidherbe Senegal
79. Royal College Port Louis Mauritius
80. Lycée La Fontaine Niger
81. Lycée Lyautey de Casablanca Morocco
82. Settlers High School South Africa
83. Nyeri High School Kenya
84. Pinetown Boys' High School South Africa
85. Kings' College Lagos Nigeria
86. Lycée Français Liberté Mali
87. Paarl Boys' High School South Africa
88. St. Paul's College Namibia
89. Tafari Makonnen School Ethiopia
90. Wynberg Girls' High School South Africa
91. Bingham Academy Ethiopia
92. Port Shepstone High School South Africa
93. Clapham High School South Africa
94. Hillcrest Secondary School Kenya
95. South African College School South Africa
96. Lycée Blaise Diagne Senegal
97. St Mary's Diocesan School for Girls South Africa
98. Townsend High School Zimbabwe
99. St.Gregory's College Nigeria
100. Allan Wilson High School Zimbabwe
Sources: