Applying for Schengen visa can at times prove puzzling and hectic especially to those traveling to these countries for the first time. In the same vein, applying for visa of any sort does come with its own unique issues this is because there are numerous agencies that claim to be offering such services and the applicants are most often than not left mystified and wondering about the correct channel to use.
Applying for this type of visa from South Africa greatly depends on several factors such as your location or where you live. This is because Schengen comprises of various European countries with each having its consulate in different locations of South Africa thus, the ease of access to such consulates would largely depend on the proximity of your residential address to it.
To avoid taking the risk of losing your resources, we will provide you with suitable info on how to apply and obtain a legitimate travel document. Here is a simple guide to aid you apply for Schengen visa from South Africa.
See Also: How to apply for UK visa from South Africa
There are about 26 European countries that make up the Schengen area. This region has since abolished their passport and immigration controls at their common borders and as a result of this, they functions as a single country for international travel purposes, with a common visa policy. Below therefore, is the list of countries that make up the Schengen region:
Austria
Belgium
Czech Republic
Denmark
Estonia
Finland
France
Germany
Greece
Hungary
Iceland
Italy
Latvia
Lithuania
Luxembourg
Malta
Netherlands
Norway
Poland
Portugal
Slovakia
Slovenia
Spain
Sweden
Switzerland
Liechtenstein
Completing Schengen Visa Application Form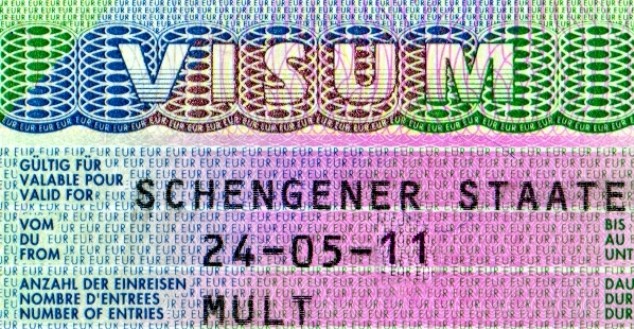 There is a form that you need to fill when applying for a Schengen visa. Fill all the details correctly and accordingly then append your signature. This application form is available online where you need to download it preferably in PDF form. It is mandatory that you attach two passport sized photographs on the application form. Ensure that the photographs are clear because unclear photos can compromise the procession of your application. Submit the form and all other relevant documents in person to the Schengen country's consulate.
Applying for Schengen Visa: Have the necessary documents
This basically depends on the Schengen country that you want to visit and the type of Schengen visa you are applying for. However, a South African passport is mandatory and it should be valid for a period of at least 90 days beyond your return date and should contain at least 2 blank pages. Blank pages are vital since they will be stamped to provide prudent information required such as visa type, date of application and code of the state that is handling the application. Other documents that might be required include proof of ability to pay for your accommodation and flight, travel insurance and the invitation letter from the host among many more.
Payment for Schengen Visa
When you are applying for Schengen visa, you will be required to pay fees to cover the administrative and other applicable costs. You should, however, understand that the fee is non-refundable should your application be rejected. The fee is always paid in local currency and in this case, in Rands.
Schengen Visa Application Processing Period
This visa takes quite a considerable amount of time to be processed. Usually, it takes about 15 business days before it can be issued, but this can be prolonged depending on varied factors. It can last up to 2 months when various elements are factored in especially if you are a first time traveller to Schengen countries. It is therefore recommended that you apply for this visa early enough in order to avert inconveniencing your travel plans.
Approval and Delivery of Schengen Visa
These consulates usually take autonomous decisions when it comes to approval of your Schengen visa application. Some countries also prefer to be informed about visa applications from South Africans. However, when the application process is successful, the visa will be shipped to the respective mission where the application was made for the applicant to go and pick. You can also pay some amount of money if you need the visa to be delivered to your home or office.