Scandal! returns with more blockbusting episodes for fans and viewers to revel in. The show that regularly leaves fans on the edge of their seats is a story about the Nyathis, owners of the Nyathi Family Holdings (NFH) and their prime media publication called The Voice and the gossip publication also published by the company and from where the series draws its title, Scandal.
The show shines the light on the lives of a local Soweto community and the more advanced Newtown, Johannesburg, with the NFH media house at the center of everything in that environment and beyond. Scandal! draws highly rated comparisons with other highly rated shows like The River and Generations: The Legacy.
A Recap of What Happened on Scandal! in April 2022 
At the start of April, viewers got to see the unpleasant effects of a broken heart on a man. The revelation of the truth also led to a lover being discarded. Viewers see an unsure Gontse as she struggles with the decision of telling Ndumiso the truth about her real intentions. A little further into April, viewers see a concerned Bongi left in that state after an uncharacteristic outburst.
Gloria puts up strong resistance after she gets a visit from the police. She also attempts to minimize the potential damage as emotions get high amongst her family members. April ends with a reopening of old sores after Ndu and Gontse reminisce on past events and a visibly enraged Gontse plotting revenge after surprising deceit.
Scandal! Teasers For May 2022
As fresh episodes are being unveiled, there is always the temptation to know what happens next in the forthcoming episodes. The teasers are there to help you get a taste of what is to come. Now let's delve into the coming teasers of this exciting show and see what May holds in store for its loyal and dedicated viewers.
Episode 22: Monday 2 May 2022
Hlengiwe and Dintle work out their pressing issues. Zen is sucked into a far more sinister situation than he would have imagined as the Kubekas try to figure out how to escape the devil's stranglehold.
Episode 23: Tuesday 3 May 2022
To secure a girl's affection, a young man plans to stab a friend in the back. A man is so sure that he has everyone under his control that he ignores warnings about another's loyalty.
Episode 24: Wednesday 4 May 2022
Lying to a girl is the only way Cee-Jay thinks he can impress a girl, as Tebogo is sympathetic towards Stokkies. Conscience attacks make a young man ignite an enemy's anger. Gloria completes a swap deal with Gontse.
Episode 25: Thursday 5 May 2022
A woman must make sacrifices to save her family. A knock on the door brings disagreements among the commune members.
Episode 26: Friday 6 May 2022
Suspicion arises when someone's actions do not match his words. A seducer attempts to pull off a seduction.
Episode 27: Monday 9 May 2022
A crime boss sacrifices his faithful deputy after being manipulated. Vernon's anger shows Tebogo that no good deed goes unpunished. A daughter's display of loyalty impresses a pleased father.
Episode 28: Tuesday 10 May 2022
Gontse opts to make a big compromise. A face-off with the police brings Zen to realize that he is at war. Hlengiwe is disturbed by an unnerving phone call.
Episode 29: Wednesday 11 May 2022
Mukuna shocks everyone present in the room with fired shots. Hlengiwe makes the bold decision to confront her fears. Nhlamulo receives a phone call from a girl late at night, which puts off Lindiwe completely.
Episode 30: Thursday 12 May 2022
Can Dudu get away with her shady dealings? Stokkies become aware of how quickly news spreads, but it is also clear that everyone has their plans. A popular establishment seems to be winding up operations.
Episode 31: Friday 13 May 2022
Premature victory celebrations take place, apparently. An irritated Dintle shows her feelings about a groupie showing up at her workplace. A friend boldly clarifies a situation.
Episode 32: Monday 16 May 2022
The Kubekas become aware that their only escape route is through an unexpected personality. Nhlamulo becomes painfully aware of the heartbreaking truth. Stokkies shows that his large heart matches his seemingly unlimited financial ability.
Episode 33: Tuesday 17 May 2022
Roles are reversed as a couple of would-be heroes suddenly require assistance themselves. A young girl gets the right platform to share her experiences with a much bigger audience.
Episode 34: Wednesday 18 May 2022
Freddie and Rorisang find themselves in dire circumstances and are compelled to ask for help from a 'friend.' Lindiwe becomes bothered about the possibility that her husband has intimate knowledge of a young girl. A woman is forcefully detached from her family and is forced to bid them farewell.
Episode 35: Thursday 19 May 2022
Vukile has a hidden advantage despite a willingness to play negotiator. A girl's shocking revelations put another woman to flight and surprise many others.
Episode 36: Friday 20 May 2022
A woman's nightmare becomes a reality when her sister is hospitalized. Dintle is compelled to make an unsettling phone call. A tough negotiator sees his house of cards crumble.
Episode 37: Monday 23 May 2022
Dintle must confront the past to truly understand the present. Petunia's good intentions lead to a revealing of sordid secrets that leave her badly bewildered.
Episode 38: Tuesday 24 May 2022
Frustration sets in for Freddie and Rori when they realize that they can't pave their way to success. An online confrontation becomes more intense. A warning forces Mbali to make an unexpected decision.
Episode 39: Wednesday 25 May 2022
Rori and Freddie's new route to their dreams is revealed to have far deeper ramifications than they hoped. A shocking choice is a mother's answer to people who challenge her morals.
Episode 40: Thursday 26 May 2022
A wife has to make a difficult decision following her husband's affectionate gesture. The unassailable proof is made available on social media. Rorisang and Freddie take on an impossible task but will they be successful?
Episode 41: Friday 27 May 2022
Mbali's worst nightmares are confirmed when Vukile picks out a rich man in a beggar's apparel. Mo is stung by a feeling of betrayal from her roommates. Dudu's tightly sheltered emotions explode out of her.
Episode 42: Monday 30 May 2022
Gloria is unwilling to let a money-making opportunity pass her by and clarifies that there's a price for her assistance. Mbali resorts to old tactics to dispel any threats to her future.
Episode 43: Tuesday 31 May 2022
Mbali ramps up her deceit. A young girl gives tit for tat as she receives and dishes out an uncomfortable truth. A woman becomes uncomfortable following her lover's revelation that he'll be home soon.
List Of Scandal! Actors And The Characters They Play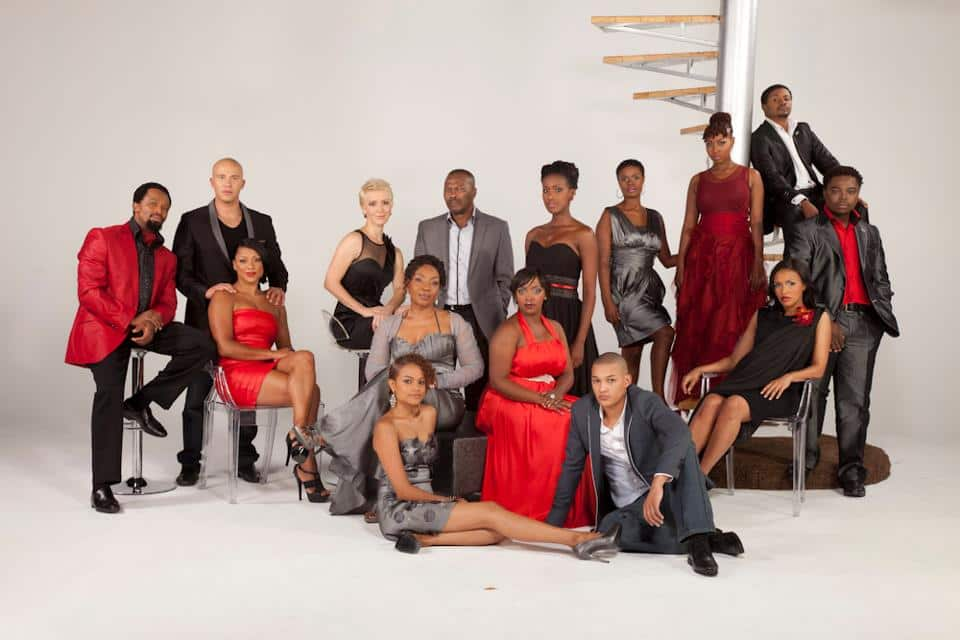 Nunu Khumalo as Hlengiwe Thwala
Mapaseka Koetle-Nyokong as Dintle Nyathi
Slindile Nodangala as Nomvula Kubeka
Marjorie Langa as Gloria
Melusi Mbele as Jojo Kubeka
Jerry Mofokeng wa Makhetha as Neo Mokhethi
Litlhonolofatso Litlhakanye as Tebello
Matthews Rantsoma as Nhlamulo
Nolo Seabi as Seipati Mokhethi
Melusi Mbele as Jojo Kubeka
Sihle Ndaba as Dudu Kubeka
Robert Mpisi as Zenzele Kubeka
Nomvelo Makhanya as Lindiwe Ngema
Tshepo Howza Mosese as Lerumo Mokhethi
Wayne Van Rooyen as Stokies
Fana Mokoena as Vukile Kubeka
Natasha Sutherland as Layla Nyathi
Ayanda Daweti as Chumani Langa
Nolwazi Ngubeni as Mbali Kubheka
Wendy Gumede as Rachel
Gcina Nkosi as Zinzile Ngema
Botlhale Boikonyo as Omphile Ngema
Given Stuurman as Kgosi
Thulani Hlatshwayo as Ceejay
Slindile Nodangala as Nomvula
Sihle Ndaba as Duduzile (Nomvula's Daughter)
Robert Mpisi as Zenzele
Nolwazi Shange as Lady M
Melusi Mbele as Jojo Kubeka
Wendy Gumede as Rachel
Fana Mokoena as Vukile Kubheka
Andile James Sithole as Mdala
Scandal! Airs On e.tv And eVOD Every Monday To Friday
The show was produced by Ochre Moving Pictures and premiered on September 8, 2005. One of the longest-serving shows in South Africa today, Scandal! has a running time of 30 mins and airs on e.tv and their live streaming service, eVOD, from 7:30 pm to 8:00 pm every Monday to Friday.