Sakina Kamwendo is a renowned South African radio presenter famous for hosting the show Morning Live on SABC2 and SABC News Channel and SAfm's entertaining radio show Update At Noon between 12:00 and 13:00 on weekdays.  
Kamwendo is one of the most celebrated presenters in South Africa. She has been making waves in the broadcasting industry over the years, and her impacts are so enormous to ignore or sideline. She has hosted several prominent individuals and worked with big shots in the broadcasting industry in the course of her career.
Sakina Kamwendo's Biography
Full name: Sakina Kamwendo
Nickname: Sakina
Gender: Female
Date of birth: September 26, 1978
Sakina Kamwendo's Age: 45 years old
Nationality: South African
Zodiac Sign: Libra
Sexual Orientation: Straight
Marital Status: Married
Famous for: Being a veteran radio presenter
Sakina Kamwendo's Instagram: sakinakamwendo
Twitter: @SakinaKamwendo
Facebook: sakina kamwendo
What is Sakina Kamwendo's Age?
Top-notch South African radio host Sakina Kamwendo is currently 45 years old. She was born on the 26th of September 1978 in South Africa; however, the name of her hometown is not known publicly.
In addition, there is no information about her background, parents, siblings, childhood, and early life. The TV presenter hasn't shared details about these aspects of her life with the public yet. Regardless, it is believed that her family played pivotal roles in her journey in the broadcasting industry.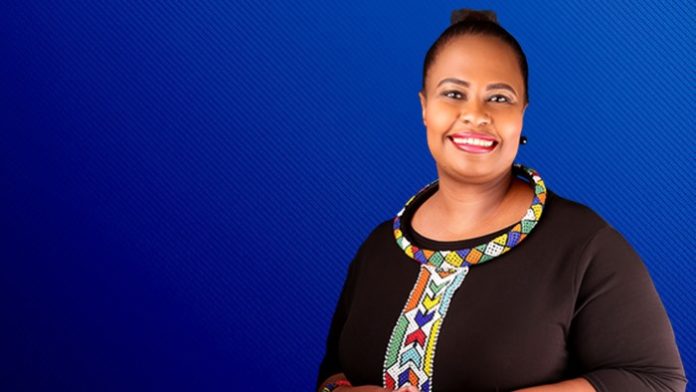 The famous TV presenter attended Stanwest Secondary School in Mpumalanga province. It is not clear if she hails from the region or not. Also, the exact year she enrolled and subsequently completed her studies at Stanwest is not known.
Kamwendo furthered her education at the prestigious University of the Witwatersrand, from where she obtained a degree. Unfortunately, there is no available account of her tertiary education, including the course she studied and the year she graduated with her rates.
Is Sakina Kamwendo From Malawi?
No. Sakina Kamwendo was born and raised in South Africa. It is unknown if she has any link or connection with Malawi, but the fact is that she is not a citizen of the country. Some unverified reports suggest the TV presenter could be of Ndebele origin.
The TV presenter hasn't mentioned that she is from Malawi, and there is no authoritative record that validates the rumor.
Who is Sakina Kamwendo's Husband?
Sakina is a married woman, but her husband's name is unknown within the media space. In fact, a lot is still unknown about the TV presenter's marital life except that she is happily married and has given birth to four kids for her husband.
Sadly, one of her kids passed away in the year 2016. The passing of her daughter came to public knowledge after her colleagues shared the information on Twitter and also sent their condolences to the veteran OAP.
Our deepest sympathies to AM Live anchor Sakina Kamwendo who has lost her daughter #sabcnews pic.twitter.com/0Q3jaXjhnz

— #UpdateAtNoon 104-107fm 📻 (@UpdateAtNoon) March 14, 2016
In addition, details about the occupation of Sakina's husband, his origin, educational background, their children's birth details, and current whereabouts are under the radar. However, it is believed that the TV presenter is in a blissful and happy marriage as she or any member of her family has not made headlines for any scandal or family issue.
Also, she has never shared photos of her husband and children on the internet. She is very secretive when it comes to her family and private life. And being someone who is always in the public eye, this decision of hers seems to have done her more good.
Sakina Kamwendo Began Her Braodacsting Career At The Johannesburg-based Community Radio Station, Eldos FM  
At 45, it is safe to say that Sakina Kamwendo has lived up to expectations or even surpassed people's expectations in every aspect of her life. Her journey in the media community began so many years ago.
No one knows the exact year she began her career as a media personality. However, the community station in Eldorado Park called Radio Eldos was where she began her journey in the broadcasting industry.
Outgoing National Police Commissioner, Khehla Sitole tells @SABCNews @samkelemaseko some of the people of interest to be arrested in the Senzo Meyiwa case were in the room. #sabcnews @MorningLiveSABC

— Sakina Kamwendo 🇿🇦 (@SakinaKamwendo) March 31, 2022
At that time, Sakina was a full-time staff at the non-profit organization in Maths, Science, Tech, and entrepreneurial education, Maths Center. The TV presenter burst into mains stream success when Talk Radio 702 allowed her to screen calls for the overnight show.
Following her amazing performance, she was allowed to start producing weekend and then early breakfast shows. Sakina eventually resigned from Maths Center to entirely focus on broadcasting after David O'Sullivan from Talk Radio 702 offered her the position of Traffic Reporter on the David O'Sullivan Show.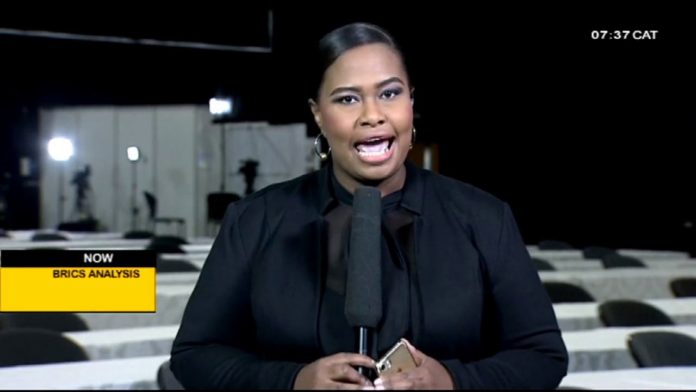 Kamwendo has also worked at Metro FM, where she anchored the program Metro Fm Talk with Sakina. The show earned the station a massive listenership and was rated as one of the best shows in the country then.
Sakina also lent her expertise to SAfm's flagship show, AMLive, which was aired between 6 and 9 am weekdays as a host. Currently, she is the voice behind the program Update at Noon, which airs between 12:00 and 13:00 on weekdays.
You are listening to your Thursday edition of #UpdateAtNoon with @SakinaKamwendo and the team:
@SithakazeloD | @Moleboo | @MixoDawn | @LukotoV

Join the conversation:

Call ☎️ 011 714 8999
SMS📱40938
Voice Notes 📲 082 692 3909#SABCNews pic.twitter.com/gtPnE1vPyE

— #UpdateAtNoon 104-107fm 📻 (@UpdateAtNoon) April 14, 2022
She also hosts the news broadcast Morning Live on SABC2 and SABC News Channel alongside the multiple award-winning broadcast anchor, MC, motivational speaker, businesswoman, and UNHCR Goodwill Ambassador Leanne Manas.
Good morning and welcome to your #Workersday edition of #MorningLive with your host @SakinaKamwendo.

Fun fact: Today is also #WorldTunaDay. #SABCNews

— MorningLiveSABC (@MorningLiveSABC) May 2, 2022
She Has Won Awards And Special Recognitions As A Top-Notch TV Presenter 
Sakina Kamwendo joined the expansive list of South African broadcasters who have won awards for their expertise and impact in the industry in 2013 and 2014. Her show, Metro Fm Talk with Sakina, won the Best News & Actuality Show at the MTN Radio Awards in 2013 and 2014.
These awards are truly well-deserved, considering Sakina's expertise as a broadcaster and how she has been able to use her position to entertain and inform people and make commendable changes in the lives of the youth through her programs.
Considering her age, the transformation she brings to the set all the time, and the passion she has for her job, it is fair to say that she has done well for herself and deserves all the special recognition and mentions she keeps getting from her colleagues and viewers.
The award-winning radio presenter has a massive fanbase on Twitter. She is being followed by over 200,000 people on the platform, where she also updates her followers on her programs and daily work activities.