South Africa is one of the most vibrant economies in Africa, and with such vibrancy comes the need for current, detailed and accurate reporting of events, hence the need for newspapers in South Africa. As events unfold in the society and the need to know about them follows, it is newspapers that help people satisfy the need or the urge to know. The global boost and recognition seen in South Africa is not limited to only economic and natural resources but also in the diverse number of online publications that are available.
Some of the publications are well-known while some others are lesser known because of limited online presence. This article shares some of the lesser known but established newspapers that are committed to publishing current news from South Africa. 
SA Newspapers: Current News From South Africa
1. Business Day Live:
This in one of the leading Newspapers in South Africa. Business Day is a daily newspaper published from Monday to Friday with an option for e-paper which is the digital version of the newspaper. It was launched on 1st May, 1985, and it covers all major national and international business news in the local South African scene, the regional African scene as well as worldwide. The Johannesburg based newspaper covers business news on different regions as well as daily events in the stock exchange regionally and across the globe. The online site for Business Day Live is available at www.bdlive.co.za.
See Also: 10 Leading Newspapers For Botswana News
2. Daily Maverick: 
The Daily Maverick is a Johannesburg based newspaper that offers a unique blend of news and information with news analysis and people's opinion. The Daily Maverick is run by a private company that is independent of any political party or religious organisation. This newspaper is available in the English language. The independently owned and run online newspaper covers all types of news and is maintained by advertising revenues. The newspaper, occasionally, features guest commentaries from well-known South African journalists. The Daily Maverick can be accessed online via dailymaverick.co.za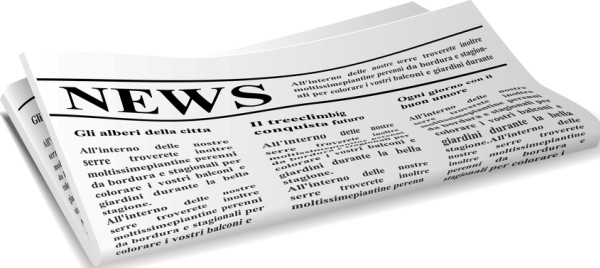 3. Business Report:
The Business Report (BR) is an online South African newspaper that is published in English. It is purely a business newspaper just like its rival, the Business Day Live. BR coves all the market fundamentals with more emphasis on the financial report, company news and business analysis among other issues. The online newspaper is accessible via www.busrep.co.za Business Report website is part of Independent Online website which is the parent company.
4. Cape Community Papers:
This newspaper is only available in print media and is published by Independent News and Media Company of South Africa. The paper covers all aspects of the community which include local, regional as well as world news. The articles on the newspapers are normally a compilation from other known newspaper agencies such as False Bay echo, Sentinel news, Atlantic Sun and Southern mail among many others.
5. Financial mail:
This Johannesburg based online newspaper is published by Times media who are also the publishers of Business Day live online newspaper. The newspaper has a free version which contains limited information while the subscription based newspaper is very comprehensive in terms of business news. The newspaper is available @ www.fm.co.za
See Also: Leading Zimbabwe Newspapers For Zimbabwe News
6. Herald Express:
Herald Express is based in Port Elizabeth, South Africa. It was born out of the rivalry between two evening papers. The newspaper is published in English language and covers all aspects of news from political, social economic to the entertainment perspective. It is equally a directory featuring important Port Elizabeth telephone numbers as an additional feature. The online paper is accessible via www.theherald.co.za
7. Iafrica.com:
This newspaper has offices in Cape Town and Johannesburg. The online newspaper partners with other media firms such as Radio 702 to provide general news, business news, sports news, entertainment news and classified ads among other features. The online source for Iafrica is via www.iafrica.com
8. Mail & Guardian:
This online publication is based in Johannesburg and is run by South African Press Association (SAPA). The newspaper covers south Africa, African news, World news, business, sports and entertainment. The link to the paper is through www.mg.co.za.
9. The New Age newspaper:
This is a national daily newspaper that shares current news from South Africa. The newspaper is owned and operated by TNA Media (Pty) Ltd which was established in June 2010 and released the first publication of The New Age on the 6th of December 2010. The New Age newspaper offers news report from the national events and all the 9 provinces and the website is accessible at www.thenewage.co.za
10. Mercury:
Formerly known as Natal Mercury, the Durban based morning newspaper edition is published by Independent News and Media Company of South Africa. The newspaper covers all types of news and is accessible through www.themercury.co.za
11. Mopani News:
The newspaper is published by Lumedia newspaper group which also publishes the Palabora Herald as well as Letaba Herald. The publication is provided via PDF format through www.herald.co.za
 Other Popular Online SA Newspapers Include:
12. News24:
News24 is a South African online news portal that also publishes international news. The news media does not exist in print but it gives round the-clock coverage of current news from South Africa in the following categories: Sport, Sci-Tech and Entertainment, South Africa, Africa and the World. News24 is operated by 24.com, and is a full member of the Digital Media and Marketing Association (DMMA). News24 online resource is available at www.news24.com
13. Independent Online:
IOL is owned and run by Independent Newspapers which is an SA newspaper group that publishes 15 national and regional dailies including several Cape-based community newspapers. The group has an online portal that integrates all the individual news media in one place using a mix of elements from the newspaper titles along with fast-breaking news.
The following are SA newspapers published by IOL and integrated into IOL portal:
The Star
Saturday Star
Sunday Independent
Business Report
Cape Argus
Cape Times
Daily News
Mercury
Isolezwe
The Post
The Independent on Saturday
Weekend Argus
Pretoria News
Diamond Fields Advertiser
Daily Voice
The Independent Online news portal is accessible via this link: www.iol.co.za
14. Times LIVE:
Times LIVE is the online home of Sunday Times and The Times – newspapers published by Times Media Company. The online resource is accessible via www.timeslive.co.za. Part of what Times LIVE covers include breaking news, entertainment, sport, and people's opinion backed by the daily and weekly content provided in the newspapers.
15. The Times:
The Times is a daily newspaper which is delivered free to more than 130,000 people. It is tabloid in size and is South Africa's first totally interactive newspaper which publishes in tandem with the website www.thetimes.co.za.