Not a few people gunned for it to work when it emerged that Lunga Shabalala and Thando Thabethe were an item because they are beautiful as individuals and as a successful couple. Somehow, things did not go well for the notoriously private duo as they ended their relationship almost as quietly as they started it.
While fans keep second-guessing and wondering what actually happened between them, the former lovers have since picked themselves up as Lunga has since got his life back together, while Thando has also found a new love for herself.
Speculation That Lunga Shabalala and Thando Thabethe Were An Item Began In 2019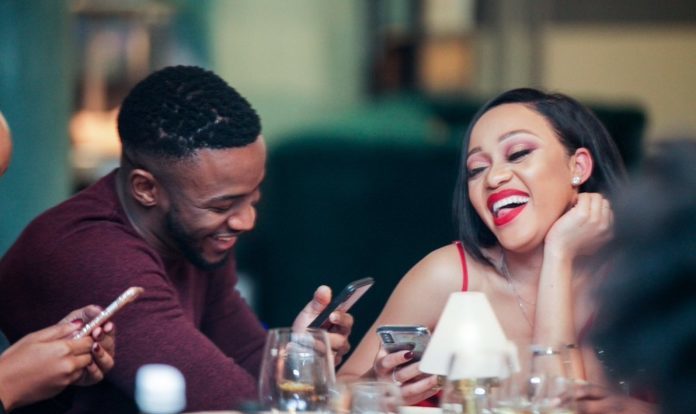 Being as private as they both are, hardly did anyone expect Lunga Shabalala and Thando Thabethe to tell the public that they were dating when they were first sighted together in 2019; hence, it was just guesswork. However, they added some steam to the speculation during the Vodacom Durban July weekend when Thando shared a photo of her and Lunga telling followers on Twitter to retweet when they see it.
That was enough to convince many that wanted to believe the actors were dating. More so, they checked into the same resort, and each shared a photo with the same hashtags seeming to have a good time.
The couple confirmed that they were indeed dating when they shared similar insta stories. Thanda continued to share their pictures on social media. While it became clear that they were dating, what remained a mystery was how it all began, as they didn't reveal how they first met and started the relationship.
Lunga Shabalala and Thando Thabethe Parted Ways As Silently As They Started Dating
When fans were beginning to get comfortable that there was another beautiful couple on the streets of Mzansi, it emerged that they were no longer together. Again, when exactly they parted ways was never revealed.
The relationship only seemed to have lasted some months or barely a year before it came to an end. More so, the reasons behind the breakup were not stated, but it did not take long for them to bounce back and get their lives back on the roll.
She Left The Actor For Her Ex Jaji Abolore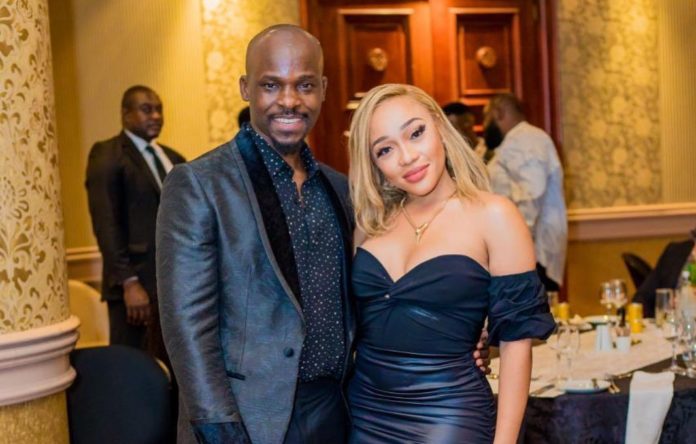 Thando bounced back from the breakup with Lunga Shabalala rather rapidly that some were speculating that she probably dumped him for her the new man she found for herself. Interestingly though, the new man she had moved on with is not entirely new; he is her ex, whose name is Jaji Abolore.
Jaji is a Nigerian businessman based in South Africa. The entrepreneur has various businesses to his name, including a liquor store known as Booth Liquor, Booth Champagne Bar & Lounge, and a booth festival. Jaji and the actress previously seemed to be the next big couple in Mzansi when the Nigerian businessman made a post on social media during the Covid-19 pandemic, indicating that Thando was his lockdown partner.
They attracted more attention when they started posting pictures of each other on their social media pages. Before long, the intensity with which they started making posts died down, and they stopped making the posts abruptly. It was at that time that rumors started making the rounds that they had ended their relationship. She was then linked to Lunga Shabalala, and just when fans were getting used to them together, she allegedly dumped him for her former man.
There Were Claims That Lunga Celebrated The Breakup Of Thando
The relationship drama between Lunga Shabalala and Thando Thabethe may probably be more complicated than many had thought. It was alleged that Thando was back to her Nigerian beau after their breakup, but before long again, the two allegedly broke up. Reports claimed that Lunga celebrated the breakup, seeing it as a chance to get back Thando.
Although the point at which this happened is not clear, Lunga vehemently denied the report, stating that it was all fake news. He warned that his name should be taken off any relationship news filled with lies and inconsistencies. He also warned that people should stop dragging him into the love life of Thando.
No One Seems To Understand Who The New Man In The Life of Thando Thabethe Is
The new man in the life of Thando Thabethe has continued to be an issue of speculation. After she broke up with Lunga and returned to Jaji, the relationship was believed to have later ended, and that was when another man came into the picture – Bongani Khumalo. It was reported that she started dating the footballer towards the end of 2020. In January 2021, more reports were speculating that she was still with the Bafana Bafana superstar.
The confusion, however, came in February when she shared loved-up photos of herself and Jaji Abolore. The Valentine Day's pictures showed her and the Nigerian businessman having a swell time, and she declared her love for him. This got many wondering if her new man was the footballer or businessman.
That said, apart from the relationship Lunga Shabalala and Thando Thabethe had and the ones she had with the two aforementioned men, the actress, has a list of interesting relationships, including Papi Rapolai, who she dated for a few months; Zulu Mkhathini, who was her boyfriend for a couple of years, and Frans Mashao in a relationship that lasted a massive 5 years before it ended in 2017. She was also engaged to Frans at one point before their engagement ended.
Thando was once married to Andile Ncube. The pair had a history dating back to 2013 when they got engaged. It was revealed that Andile later paid lobola for the beautiful Thando, and they even got married traditionally before they later decided to part ways.
Lunga Shabalala Has Been Less Busy When It Comes To Dating and Relationships
On his part, Lunga Shabalala has not been in many relationships in the past. He was previously in a relationship with Channel O presenter Keitumetse Naomi Noinyane, who is better known as Naomi K, for a short time, but things did not work out for the duo.
According to Naomi, Lunga used to annoy her. However, he persistently went after her even when she kept telling him to leave her alone. She had no choice but to later give in to the goal-getter. Although they enjoyed the relationship for a while, things did not last between them because girls always flocked around him, and the presenter stated she was not ready to deal with it if Lunga would not find the courage and give her some respect.
There was also Omuhle Gela. Lunga and the actress also had a relationship before they called things off. In 2015, Naomi and Omuhle were engaged in a heated Twitter war over the presenter when the former warned the latter to stay off her man as she wouldn't have him during her relationship. Omuhle did not hold back, telling the Channel O presenter that she lacked something which was not her fault. This led to a dirty exchange between them. In the end, K Naomi dated Lunga until 2018, when she broke down on Instagram on how her man broke her.
It was after these relationships that Lunga Shabalala and Thando Thabethe dated. That said, it remains unclear if the two are still friends, just as it is unclear if Lunga has any new woman in his life as he now prefers to keep all his private dealings private.