In South Africa, nurses are given a wide variety of training and experience in diverse specialties to equip them better to take on their roles. A registered nurse is one who has graduated from a nursing program and satisfied whatever requirements have been set out by the province, state, region, or country the prospective nurses find themselves in.
To be a registered nurse in South Africa, you must take the exam which qualifies you to practice as a registered nurse only after successfully completing over 2,000 hours of clinical practice while running an academic course in nursing that spans two years.
There Are Several Nursing Categories To Practice
A variety of nursing categories exist. A Registered nurse might choose to acquire either a  degree in nursing or a nursing diploma; both of these certifications are satisfactory and usable. Maroon-colored epaulets are used to identify registered nurses who have acquired a general nursing degree or a diploma in general nursing. However, all nurses who have been registered must have undergone general nursing training before specialization.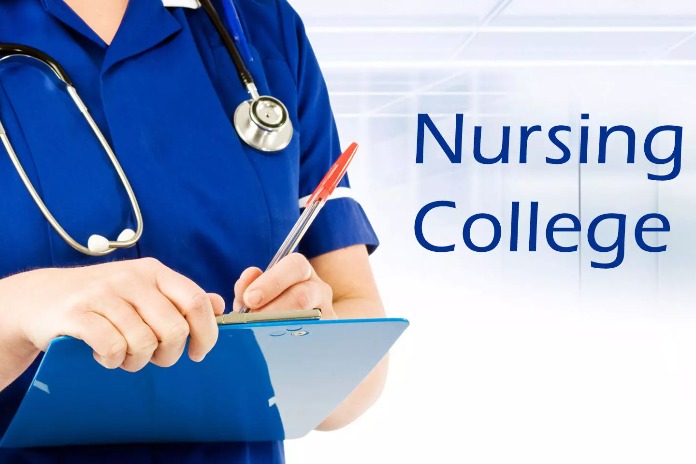 Upon completing general nursing, you can further study many other courses, and more color stripes will be attached to your nursing epaulet as you complete these courses. Silver is for nursing management, White indicates nursing education, Dark blue is for psychiatric nursing, Green is for Midwifery, and Yellow is for Community nursing.
Registration and Licensing of Nursing Schools
The SANC is also known as the South African Nursing Council and was statutorily established by the 1944  Nursing Act, specifically No. 45, and recently by No.50 of the amended 1978 Nursing Act. The body is empowered by the above-stated statutory legislation to carry out periodic inspection, approval, and licensing of nursing programs and nursing schools while overseeing the examination, registration, and enrolment of auxiliary nurses, midwives, and nurses.
The SANC also shoulders the responsibility of licensing nursing agencies and monitoring employers of nurses and their auxiliaries. So for those of you who intend to build a career in nursing, picking the right school with proper SAMC registration is paramount. If you are in Durban, here is a list of 5 SAMC approved nursing schools to check out. 
1. South African Healthcare Association (SAHA)
Location: Durban, South Africa
Address: 4001 Durban industrial street, Durban
Year Founded: 1931
Founder: Not Available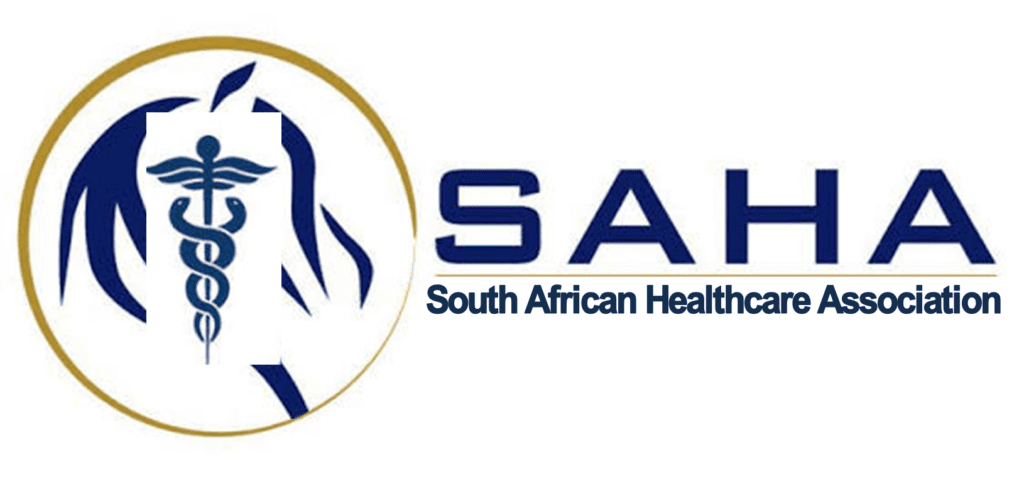 Virtually everyone will need nursing care at one point or the other. It is usually at this point, when we are helpless, in pain, sick, and afraid, that we begin to truly understand the essence of having nurses who are gentle, cheerful, reassuring, compassionate, and most of all knowledgeable. The South African Healthcare Association (SAHA) is committed to doing its bit in making sure that they produce nurses who fulfill the above criteria.
They offer both a one-year enrolled nursing assistants course and a two-year enrolled nursing course. Clinical training takes place at local and provincial hospitals in and around Durban. They also help develop and implement health care services, skills planning and development, initiatives, programs, and  Identification of workplaces for practical work experience and monitoring of healthcare services education and training. 
Besides nursing, you also stand to benefit from the following training, Lay Counseling, Health and Community Hygiene, Healthcare Promotion, Home Health Care, HIV/AIDS Management, Disability Care and Management, Safety & Security, Health & Human Rights, First Aid, Pharmacist Assistance, Medical Receptionist, Primary Health Officer, Professional Healthcare Assistance, etc. Contact 0630891915 or 0350689976 for entry requirements.
2. Jubilee Mission Medical (JMM) Nursing School
Location: Durban, South Africa
Address: Commercial City, 40 Dr. AB Xuma St, Central, Durban
Contact: +27 82 672 5380
Year Founded: 1966
Founder: Not Available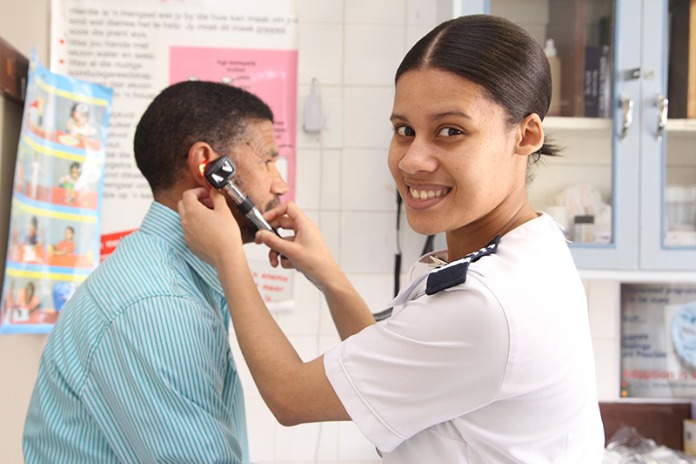 Jubilee Mission Medical Nursing School offers a safe and secure learning environment, competent and professional instructors and tutors,  accredited training, and an upscale simulation lab equipped with state-of-the-art gadgets to enable students to practice clinical skills instead of learning on the job. They ensure students have educational value for money spent with easily accessible lecture halls, which are spacious enough and equipped with study instruments for practical and theory.
They also provide academic programs, which are realistically attainable within the South African social and economic construct, to structure fee and tuition payment in a flexible manner while furnishing the students with other financial options such as loans, scholarships, etc. This ensures that building a career in nursing is available, flexible, and accessible to all who desire it. At the end of your program at JMM, you graduate with a qualification that is SANC recognized. 
3. Academy of Nursing and Healthcare Training
Location: Durban, South Africa
Address: 9 Dorothy Nyembe St, Durban Central, Durban
Contact: +27(0)313011000
Year Founded: 1955
Founder: Not Available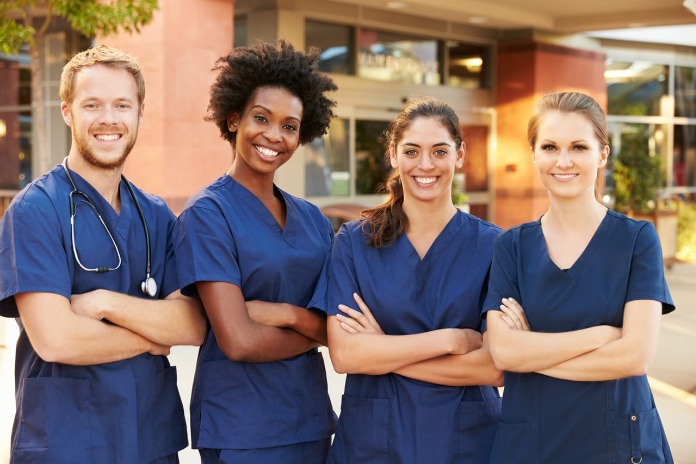 The Academy of Nursing and Healthcare Training, formerly known as the Open Learning Academy of Nursing or OPLAN, was founded in 1995 in collaboration with the University of Zululand. In 2013, the rights of the Open Learning Academy and its clinical facilities approved curriculum and SANC certification (SANC 1548) were acquired by the Academy of Nursing and Healthcare Training.
The nursing academy has been approved by the NEI (Nursing Education Institute) as an academic entity that is no longer dependent on the University of Zululand. The Academy has produced many professional nurses who are now holding senior nursing positions in the country. Applicants require at least a standard 10 certificate, birth or baptismal certificate, a small id photograph, a copy of the SANC receipt, a copy of an identity document, and a copy of the marriage certificate if married.
4. Chatsmed Candlelight Nursing School
Location: Durban, South Africa
Address:

82 Khuzimpi Shezi Street, (formerly Williams Road), Dalbridge, Durban

Contact:

+27 31 307 4859

Year Founded: May 1997
Founder: Not Available
Chatsmed Candlelight Nursing School seeks to establish itself as one of the foremost nursing academies in Durban, providing private nursing education. Students of Chatsmed Candlelight Nursing School are trained and equipped according to the acceptable global standards and the laws and regulatory guidelines and bodies which govern Nursing both as an academic field of study and as a profession in South Africa. Chatsmed Candlelight Nursing School owns its property measuring over 2000 square meters and is accessible by taxis, busses, and trains.
The school provides affordable tuition fees, which are arguably the cheapest provided by any private nursing school in Durban and indeed in the whole of KwaZulu Natal. With a plethora of supportive, relatable, accessible, and experienced staff members, it is little wonder that comparative analysis indicates a higher nursing skill and quality in providing and delivering healthcare as opposed to its competitors as Chastmed's students garner a large and broad scope of nursing experience by being exposed to diverse institutions and practices during their clinical placements.
5. KwaZulu-Natal School of Nursing
Location: Durban, South Africa
Address: Sciences Block Desmond Clarence Building, 719 Umbilo Rd, Congella, Durban
Contact: 031 360 3110
Year Founded: Not Available
Founder: Not Available
Nursing encompasses collaborative and autonomous care of individuals of all ages, communities, groups, or families. The practice of Nursing is fundamentally predicated on caring for sick, dying persons, and disabled persons. It also includes the prevention of illness while promoting good health and proper hygiene.
The KwaZulu Natal School of Nursing exposes its students to this ideology and also exposes them to global nursing practices. With affordable tuition, a standard library, well-equipped halls of learning, and state-of-the-art laboratories, KwaZulu Natal School of Nursing give its students an edge in becoming sound nurses. The school is SANC certified and also runs an excellent clinical placement program.
Notable Mention:
The University Of Kwazulu-Natal School Of Nursing And Public Health
Location: Durban, South Africa
Address: 238 Mazisi Kunene Rd, Glenwood, Durban
Contact:

+27 31 260 111

1

Year Founded: January 1, 2004
Founder: Not Available
The School of Nursing and Public Health (SONPH) of the University of KwaZulu-Natal, led by Prof Mosa Moshabela, was formed as a result of the grouping together of Public Health disciplines gotten from the Faculty of Medicine (Nelson R. Mandela School of Medicine) and the Faculty of Health Sciences. The school comprises 7 fields, six from the School of Clinical Medicine and one from the School of Health Sciences. The disciplines within this school are part of the MBChB program.