Rapulana Seiphemo has been married to Olga Rubeiro since 2013 and together they have three children, including a daughter named Katlego Seiphemo.
The South African movie industry is one industry in Africa that has been underestimated.  This is even after the production of movies that have flown the world including The God's Must be Crazy and District 9. It gets even more wired when one considers some of the great actors the industry has given the African continent like Rapulana Seiphemo.
Rapulana is a renowned South African movie star, writer, filmmaker, and director, best known for his thrilling role as Tau Mogale in the telenovela soap, Generations. With a career spanning over three decades, Seiphemo has starred in a good number of blockbuster and thriller movies. For the records, he is among the most traveled and oldest actors that are still rocking the South African movie industry.
In recent times, the actor dominated media headlines, following his involvement in an accident. This has left his many fans curious, wanting to know if their beloved actor is dead or alive. In the wake of the foregoing, we have gathered all the interesting facts worth knowing about the actor. Read more below.
How Old Is Rapulana Seiphemo and Where is He From?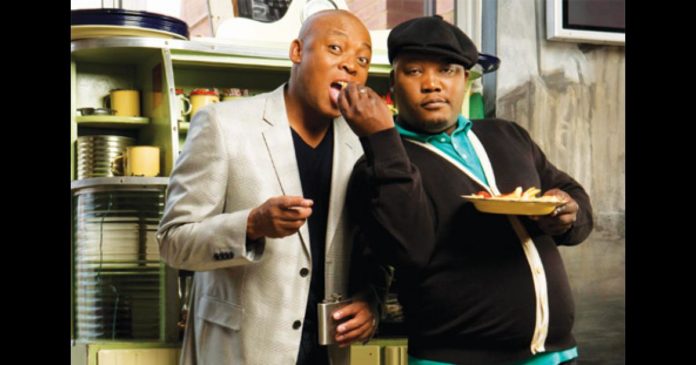 The talented actor was born as Rapulana Seiphemo on the 4th day of November 1964 in Meadowlands, Gauteng, South Africa. Although there are no much details available with regards to his childhood, the much we know is that he was born into a rather large family of five children. He completed his education at the Anchor Comprehensive High School in Orlando West in Soweto, Gauteng.
Soon after his graduation, Seiphemo went on to acquire a Theater Arts degree from Texas A and M University in Texas, the United States of America in 1991. As early as 1989, he showed his prospects in becoming an actor when he acted in a play; My children, My Africa, which toured South Africa and America.
Is Rapulana Seiphemo Dead or Alive After the Accident?
In February 2016, Rapulana Seiphemo was involved in a car crash that left three people dead. Two other people and himself were left in a critical condition. According to the actor, the accident happened as a result of a car hijacking attempt. Investigations into the matter, however, added a case of culpable homicide to that of car hijacking, as Seiphemo was the driver of the car.
The actor said the accident occurred as a result of a struggle that ensued between him and the two men who tried to take his car and kill him. Despite that, some people raised questions about whether or not Seiphemo was drinking and driving. However, after the crash, the White Wedding actor underwent minor surgery and thankfully, he is alive and well and has since returned to work.
Meet His Daughter, Wife, and Family
The prolific actor got married to his heartthrob Olga Rubeiro in 2003. Nothing much is known about his wife, except that she previously worked as a bank manager in Mbabane, Swaziland. Their wedding ceremony took place at Royal Swazi Sun in Ezulwini, Swaziland. Despite his popularity, the actor doesn't share much info about his family. However, we do know that the amazing couple are parents to three children.
Just as with most celebrity marriages especially in recent times, Rapulana's marriage has experienced its own fair share of ups and downs. A case was filed against Rapulna in 2013, alleging that he assaulted his girlfriend. This further exposed the possibility that he was having an extramarital affair. Nevertheless, his wife Olga has been able to hold the marriage together against all odds.
More so, tragedy befell the household of Rapulana Seiphemo in 2017, when his beloved daughter Katlego Seiphemo was electrocuted, after placing the other end of a plugged charger in her mouth. The beautiful girl has been buried amid tears from family members and loved ones.
His Career Achievements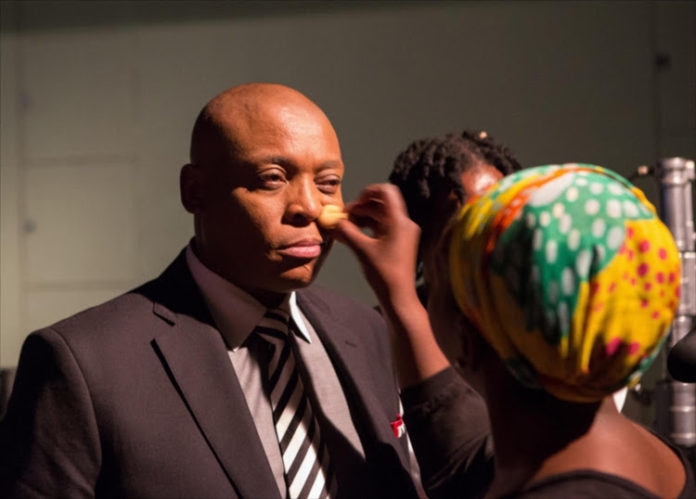 Before he got to play a huge role in the movie industry, Rapulana first started his career as a teacher at Fuba Academy in 1995. The following year, he left Fuba and joined the Sibikwa Community Theatre Group. His recorded acting began in 1997 when he appeared in Jump the Gun. He continued in 1998 with a role in SABC3's soap opera Isidingo. In the soap opera, he portrayed the character of Godlieb Mofokeng till 2001. In the same year, he appeared in Tarzan and the Lost City as Kaya.
Before 1997, however, he appeared in a documentary drama called Rhythm and Rights in 1995. In 1996, he was a part of a mini-series, Deafening Silence. From the beginning of his career in 1996, Rapulana Seiphemo has acted in over thirty movies, documentaries, and soap operas.
His climax seems to be the times between 2009 and 2011. In these times, he appeared in over 10 productions. Some of these productions include hosting a TV Game Show, Ambush; appearing as a Judge in a reality TV show, Class Act between 2010 and 2011; and appearing as a guest star in a TV drama, Silent Witness.
In his career journey, Rapulana Seiphemo has achieved much not just as an actor but also as a producer, writer, and director. Some of his most notable works include Mzansi Magic's comedy-drama series, Bomba and TT, White Wedding, and Task Force. Others are Perfect Shishebo, and paradise Stop. He also co-produced a documentary, State of Emergency: How to Make a Protest Movie. He directed the Laugh Out Loud TV series in 2011 and edited the TV drama, Taskforce in 2014. Among the movies he has written, White wedding and Paradise Stop are some of his best ones.
Awards and Recognition
The actor has been incredibly successful since the inception of his career and has become one of the best actors in the industry. He has garnered huge fame, as well as the accolades that go along with it. Some of his awards include the following:
Duku Duku Award (Best Actor) for his role in Generations (2002)
Durban International Film Festival (Best Actor) for his role in Jerusalem (2008)
Ouagadougou Panafrican Film and Television Festival (Best Actor) for his role in Jerusalem (2009)
Africa Movie Academy Award (Best Actor supporting role Nomination) for his role in How to Steal 2 Million (2012)
See Also: Michelle Molatlou Dies: Mzansi Mourns Miss Black SA And TV Star
How Much is Rapulana Seiphemo Worth?
The entertainment industry can sure be rewarding, especially when it comes to big-time celebrities who have built up a fan base as well as an incredible resume. The paycheck of Rapulana is one that we predict to be mouthwatering. Though the exact money he receives as salary is not known, however, from his over $3 million net worth, we are quite confident that he packs a punch in the financial department.