Randall Abrahams is a 54-year-old South African independent media consultant, radio show host, and a versed reality television judge with a net worth of $5.5 million. He has earned a reputation as a "strict judge." From diligently pursuing his careers in different walks of life, Randall has helped himself to build wealth and influence. Below is all you should know about how he earned that much over the years.
Randall Abrahams Bio Summary
Full name: Randall Abrahams
Date of birth: 26th July 1969
Zodiac sign: Leo
Age: 54 years old
Place of birth: Cape Town, Western Cape South Africa
Nationality: South African
Education: University of Cape Town (UCT)
Occupation: Radio and TV personality
Net worth: $5.5 million
Relationship: Single
Children: Unknown
54-year-old Randall Abrahams Was Born in Cape Town Where He Spent the First 23 Years of His Life
Randall Abrahams was born in Cape Town, Western Cape, South Africa, some 54 years ago. There are no publicly available records on who his parents are, whether or not he has siblings, and generally, what his childhood was like. But be that as it may, it is believed that Randall had a trouble-free childhood seeing that he was born and raised in an upscale region in the rainbow nation.
He also attended primary school in his hometown and afterward enrolled in the famous Harold Cressy High School in Cape Town for his high school education. Following the completion of his high school studies, Randall enrolled to study at the University of Cape Town for his tertiary education and was there from 1988 till 1992 when he graduated with a bachelor of art degree.
He Began His Media Career as a 23-Year-Old With Good Hope FM
Freshly minted by the University of Cape Town, Randall secured his first professional job as a junior programmer/programming assistant with Good Hope FM in the same year he graduated from college (1992) at the age of 23. He carried out his duties diligently and with enthusiasm in this role, within a very short time, he was made the station manager in 1994. A higher position comes with higher responsibilities and Randall knows this too well. He worked as a station manager in the media house for another 3 years (till 1997), making it a total of 5 years he worked with Good Hope FM before he sought more challenging roles elsewhere.
Randall's quest saw him depart Cape Town for Johannesburg and in Joburg, he landed an even bigger job and worked with others as one of the founders of the now thriving Youth FM Radio station. Aptly named, the radio station has programs targeted at young people, and with someone as energetic and passionate as Randall Abrahams at the helm of affairs as the station manager from 1997 to 2002, the establishment was remarkably successful.
While he was working in YFM, he also shouldered another responsibility as the deputy chairperson of the National Association of Broadcasters (NAB). Between 2001 and 2003, as the chairperson of NAB, Randall made sure he promoted the vision and goals of the media house to a great extent. With his vast experience in radio, Randall saw the sustained growth of South African Broadcasting Corporation's (SABC) Commercial Radio from the year 2002 to 2006. He is also credited for contributing to making 5FM, Metro FM, and Good Hope FM what they are today.
He Landed M-Net's Idol's Judge Role at the Age of 33
Randall Abrahams is so good at what he does that he hasn't gone any year without a job. As he is leaving one job, he has already secured another high-paying job. Thus, after he left YFM in 2002, the next time we saw him was as a judge on the maiden edition of M-Net's Idols singing competition. Till today, Randall still has a seat as a judge on the show and has built himself a reputation as a no-nonsense judge nicknamed Mr. Nasty.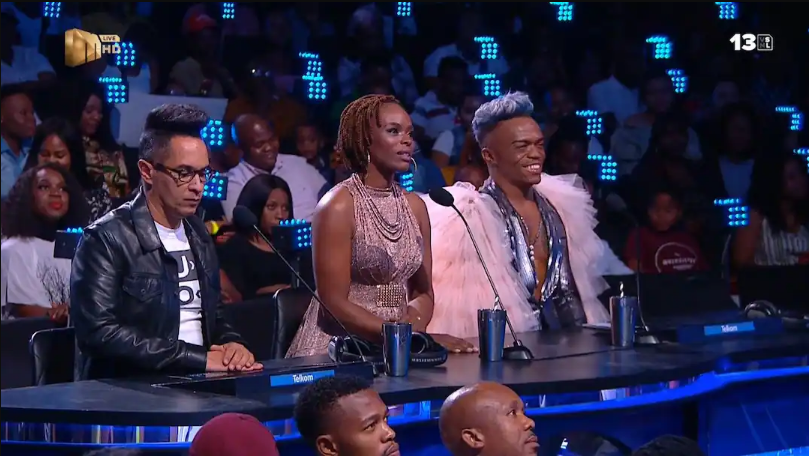 His criticisms of contestants and their singing abilities are always constructive and aimed at making them better singers. When a contestant is good, he tells it to the person's face that he or she is good and when a contestant is not performing up to par, he doesn't mince words about his opinion. With this attitude, Randall earned a seat as a judge in the 2003 World Idols reality competition. A contestant he mentored, Heinz Winckler, came overall 4th in the global competition. That is to show how exceptionally good Randall is at what he does.
Largest Contributors to Randall Abrahams's Net Worth of $5.5 Million
A multi-talented man like Randall Abrahams earns from more than one source of income to have amassed a net worth of about $5.5 million. Though how much he is earning now should be significantly higher than what he started with, we cannot disregard the fact that his days of humble beginning provided a foundation upon which he stands now.
It is believed that he earns the most from his role as a judge on Idol South Africa alongside other judges like Unathi Nkanyi and Somizi Mhlongo-Motaung. As a judge on the show, Randall earns about R45, 000 monthly, aside from his R1000 daily allowance for any day he is out of town and would need to spend extra money. His role as a judge on the show doesn't cost him much as every one of his needs is taken care of by the producers of the show SIC Entertainment. Back in 2016, a judge on the show would earn about R35, 616 but when compared to the current R45, 000, there has been a significant increase in Randall's income from Idol SA.
Randall Now Owns a PR Consultancy Firm
In the course of time, Randall Abrahams also sought to do something for himself in his own name. He saw an opportunity in South Africa's Got Talent and set up a company named Total Exposure PR to tap into the opportunity. Randall established a public relations firm that handles all publicity-related events for South Africa's Got Talent, this on its own is not a trivial responsibility to bear, seeing how successful the show has become.
Also, his PR firm renders independent digital consultancy services to clients who need their services within South Africa. In addition to founding this firm and also serving as a managing partner, he still practices freelance journalism with publications in notable media organizations like Financial Mail, Tribute, Y Mag, Blink and Advantage.