Psychologists bridge the gap in understanding the mental processes of human behavior and how they relate to people's interaction with one another, as well as the environment. The roles psychologists play in South Africa are not different from what is obtainable in other parts of the world. As a result of the demanding nature of their job, psychologists salary in South Africa is reasonably high compared to most professions in the country.
Psychologists in South Africa Earn as Much as R3, 240 000 Annually
In South Africa, psychologists typically play the roles of advising individuals, collecting data for research, evaluating the collected data, evaluating individuals, and of course administering programs. These services are needed in various areas of human endeavor across South Africa – in homes, corporate organizations, training institutions, and even correctional facilities. Thus, this has of course made the need for professional psychology services in high demand and psychologist salary in South Africa has been on the increase. On average, a psychologist in South Africa makes a minimum of about R3, 240 000 yearly while experienced psychologists make as much as R6, 975 000 annually.
Of course, psychology is a broad field and this figure represents only what is obtainable on average. The most common type of psychology practice in South Africa is clinical psychology and the least amount they earn is R359, 118.
Factors That Affect Psychologist Salary in South Africa
Like every other field of human endeavor, psychologists in South Africa don't earn the same amount. Some earn higher than others while others who started off with a low salary end up growing their wages over the years. Different factors can contribute to this and even though one can't be perpetually tied down by one of these external factors, the experience of the psychologist is another factor that can determine how much the psychologist will be taking home monthly or yearly.
Educational Training
Experience in this regard starts off from the kind of training the psychologist received. Typically, 4 to 5 years of training in a university will equip an undergraduate with the right tools and knowledge to practice psychology. However, the pay entitlement of this individual will typically be tied to what university graduate psychologists earn. But should this same individual go on to acquire a Masters's degree and even a Ph.D., he or she will obviously be earning more than a university graduate psychologist with a first degree.
Experience of the Psychologist
Again, the number of years a psychologist has been in practice will ordinarily go a long way to refine his skills as a psychologist as he/she will have experience dealing with several clients on different cases. The psychologist will also have a track record of successful cases he/she handled and all these comes with the benefit of placing a good premium on your one's services.
Area of Practice
Another external factor that affects psychologist salary in South Africa has to do with where the practitioner is. Typically, psychologists practicing in big cities like Durban, Pretoria, Cape Town, Bloemfontein, Soweto, Johannesburg, Polokwane, etc will typically earn more than their counterparts practicing in townships like Seboken, Ivory Park, Vosloorus, Thabong, Evaton, Umlazi, Ibhayi, and others. Be that as it may, it is also typical to find more experienced psychologists who command a good price in big cities while the less experienced psychologists who don't earn a lot can be found in the townships.
The Employer
South African psychologists who are employed in big organizations typically earn more than those who are employed in small institutions. Also coming with this is the role the psychologist plays in his or her place of work. Those into general practice will earn less than those who have a specialty in the field of psychology. Also, there are psychologists who are into private practice. The amount they earn is dependent on the effort they put in and the number/type of clients they have, as well as cases they handle.
Different Areas of Specialization in Psychology and Their Salaries in South Africa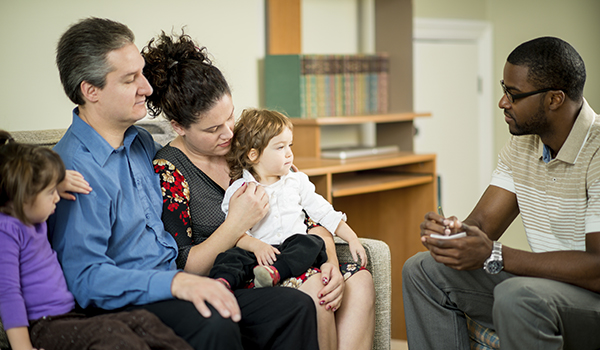 As earlier mentioned, psychology is a very broad field with almost every area of human endeavor needing the services of psychologists. Some of the areas of specialization in this discipline include clinical psychology.
Clinical Psychologist Salary in South Africa
Clinical psychologists apply the tools of research and science to solve human behavioral problems. The benefits are immeasurable, especially in a country like South Africa that has a track record of violent escalations at any slight provocation of the masses. Apparently, this has been seen in the all too common xenophobic attacks. The least clinical psychologists in South Africa earn is about R359, 118 yearly.
Clinical Neuropsychologist Salary in South Africa
Clinical Neuropsychology in South Africa pays the practitioners about R720, 562 yearly. A new Neuropsychologist typically has a starting monthly salary of about R507, 195 while experienced ones earn as much as R903, 488.
Forensic Psychologist Salary in South Africa
On average, a forensic psychologist's salary in South Africa ranges from R375,000 to as much as R760, 000 on an annual basis.
Industrial Psychologist Salary in South Africa
In South Africa, the average base starting salary of an industrial psychologist is R294, 101 annually. Aside from this yearly income, some of them are also entitled to bonuses and allowances depending on their place of work.
Educational and Academic Psychologist Salary in South Africa
On average, a budding academic psychologist takes home a salary of R203, 473 while those with up to 10 years experience in the same field can be earning as much as R555, 000.
Child Psychologist Salary in South Africa
A child psychologist in South Africa earns a salary of about R245, 854 on average every year. Their pay also varies greatly, depending on where the psychologist is practicing.
Counseling Psychologist Salary in South Africa
A qualified counseling psychologist's salary in South Africa is around R76,800 per month. The lowest ever recorded is about R35,300 while some even earn as much as R122,000.
Others
For other branches of psychology such as research and community, the amount they earn as salary in South Africa has not been disclosed but it is believed that they earn within the average pay scale of psychologist Salary in South Africa which is not less than R359, 118 per annum.
What Area of Psychology is the Highest Paid in SA?
By and large, psychology is a lucrative profession in South Africa, no matter the area of specialization a psychologist renders his or her services in. The likes of Industrial and Organizational Psychology, Clinical Psychology, Counseling Psychology, and Forensic Psychology are the top choices for those who want to get rich quickly in this field, but there is more to it.
From a bird's eye view, most experienced psychologists make as much as R3, 240 000 annually while newbies take home about R359, 118 annually. However, there is always room for career progression and therefore a newbie who is earning less this year can in a few years to come make 6 figures. Also, where one is working in terms of organization and location plays an important role in determining how lucrative the profession can be for someone. Educational qualifications and experience also come in handy.
Thus, there's no field of psychology that can be pointed out as the best paid. Though this could be possible in the short run, as long as a psychologist in another area of specialization keeps polishing his or her skills, the person will grow his or her income in that field.