Shepherd Bushiri (born 1983) is a famous Malawian pastor, motivational speaker, businessman, author, and the founder of the Enlightened Christian Gathering. 
Bushiri is one of the wealthiest preachers in the world, and at the same time, one of the most controversial whose ways have attracted so many controversies. He got into a problem with the South African security forces after he was accused and arrested alongside his wife for corruption at some point.
Beyond his ministry and all the controversies he has attracted over the years, the Enlightened Christian Gathering church leader has an interesting life story dating back to his birth in his home country of Malawi.
Summary of Shepherd Bushiri's Biography
Full name: Shepherd Bushiri
Gender: Male
Date of birth: February 20, 1983
Shepherd Bushiri's Age: 40 years old
Ethnicity: African
Nationality: Malawian
Zodiac Sign: Pisces
Sexual Orientation: Straight
Religion: Christianity
Marital Status: Married
Parents: Huxley Bushiri, Christina Bushiri
Shepherd Bushiri's Husband (Wife): Mary Bushiri (m. 2011)
Shepherd Bushiri's Children: 2 daughterS (he lost one, Israella, in 2021)
Siblings: 

Otis Bushiri

Education: Moyale Secondary School, Therapon University
Shepherd Bushiri's Net worth: $150 million
Famous for: Being the founder of the Enlightened Christian Gathering
Shepherd Bushiri's Instagram: shepherdbushiri
His Birth Was Claimed Not To Be Normal
On February 20, 1983, the preacher and businessman was born Chipiliro Gama in Lilongwe, Malawi, where he spent his early life. According to some claims, he was given the name Shepherd by his mother, whose motivation was that his birth was rather complex. It was claimed she gave him the name to acknowledge that the Lord was her shepherd.
It was, however, later revealed that the name given to him at birth was Chipiliro Gama and not Shepherd as many initially believed. He was raised by his parents Huxley and Christina Bushiri, with his brother Otis Bushiri, who is also a prophet. Apart from his brother, he also has 4 other siblings.
Regarding his education, Shepherd Bushiri, who grew up as a timid kid, had his primary school education at Hewe village in Rumphi. It was from here that he moved to the Moyale Barracks Community Secondary in Mzuzu. However, there have been claims that he did not get to finish his education as he failed his final exam.
Who Are Prophet Shepherd Bushiri's Parents?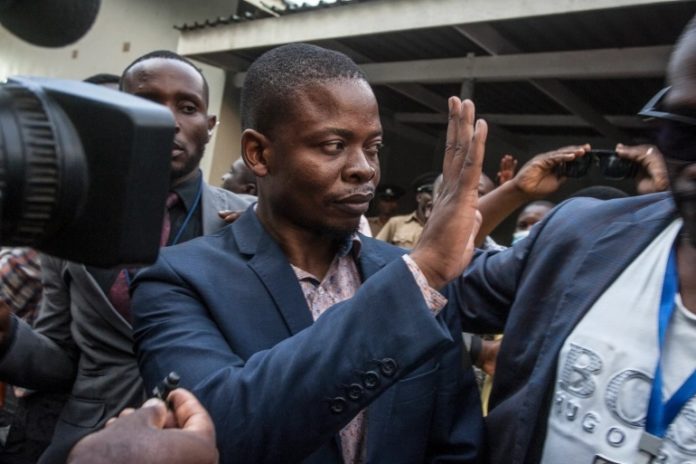 As revealed, the prophet's parents are Huxley and Christina Bushiri, who lived very simple lives as they brought up their children in Malawi. Although their two sons have gained global recognition as self-acclaimed prophets, the parents have not had a lot of light shone on their lives.
Shepherd Bushiri's Father, Huxley Bushiri, Worked For Malawi Young Pioneers
The older Bushiri had a straightforward and quiet life when compared to that of his son. He was said to have worked for the Malawi Congress Party in one of its paramilitary units known as the Malawi Young Pioneers.
Huxley was not a rich man; he brought up his kids in an impoverished family, sharing a small home. Nonetheless, he still managed to provide education for his kids. Apart from this, not too much more information is available about him in the public domain.
Shepherd Bushiri's Mother, Christina Bushiri, Had More Influence On Shepherd Bushiri
Shepherd's mother, Christina, had the most influence on the self-acclaimed prophet's life. He always followed his mother wherever she went from the market to the church; she is a devout Christian.
Christina, who lived in their home of origin in Rumphi district with her husband and kids, was a strong member of the Presbyterian Church Of Central Africa. She hails from Zambia, in Ndeke, Kitwe.
He Started His Ministry After God Influenced Him In A Dream
Bushiri was still a young man when he started his ministry in his hometown. When he first started as a man of God, he was said to have gathered many young boys from the village and made them pastors. He knew that God called him a long time ago when he was still a young lad of about 10. According to him, he had a dream in which God appeared to him. He saw himself in a strange place where the people he met were all glowing. He claimed that he was taken into a room where he heard a voice that he was the Lord who called him. Bushiri was instructed to go and tell all humans to serve him, the Lord.
After waking up from the dream, the young Bushiri noted that he could now hear a voice revealing people's names to him and their problems and other private things about them, with instructions on how to find them. That, according to him, was how his prophetic ministry was born.
His church, Enlightened Christian Gathering (ECG), was first founded in Malawi, Lilongwe, in 2010 before relocating the main branch to South Africa. Before the Prophet's travails, including the corruption case that led to his arrest in the country, his church was adjudged to be one of the fastest-growing, with branches in different African countries, including Ghana and South Sudan.
He has since come to build huge followership who revere him through the years, but many others see him as nothing short of a con artist who makes a living off the back of his followers.
Prophet Shepherd Bushiri Had A Litany of Controversies Following Him
Please Stop Calling Him a Prophet!! He is an alleged Fraudster. H's name is Chipiliro Gama and his wife is Mary! He is Not a Shepard or Prophet, he and others like him are rich off the backs of the poorest of the poor at a tune of R102mil. Fly You #Hawks, #Arrest Them All!! pic.twitter.com/oYfCMrgvhY

— Thabiso Sithole (@ThabisoSithole) October 20, 2020
He allegedly fathered a child out of wedlock
Another controversy that has followed him for quite a long time is the accusation by a woman that he is her daughter's father. According to the woman and her family, she met the self-styled pastor when she was still a teenager, and he was still up and coming in 2007. The teenager fell in love with him, and in 2010, she became pregnant with his child.
The family members of the woman who is now married dragged him to court to pay for damages but claimed they were threatened by members of the young pastor's church. They claimed that although he accepted responsibility for the baby in private, he continued to deny it. In fact, before the girl's birth, now said to be his spitting image, the allegation was that he tried bribing the woman with a cheque of R1500, which bounced.
Bushiri still insists he is not responsible for the said pregnancy and is not the young girl's father, and the cheque was stolen from him. He added that he was in a police station when it was claimed he impregnated the woman, attending to a hijacking case. However, her family insists on a paternity test, believing that the baby belongs to the pastor.
Alleged Infidelity With Ex-Wife Of Former Deputy Finance Minister Of Zimbabwe
In 2020, his name was dragged for yet another time on an issue relating to infidelity. The former deputy finance minister of Zimbabwe, Terence Mukupe, accused him of impregnating his ex-wife, a singer, and entrepreneur, Rachel J. The allegation had it that he met the woman in 2018 and impregnated her two years later.
Although the former minister insisted on his claims, the pastor insisted that he had nothing to do with the purported pregnancy, maintaining that contrary to the claims that he used WhatsApp to arrange a meeting for sex, he was neither on the social media nor was he on  Messenger for more than three years. He also added that in the last 13 months, he had not left South Africa; hence, it was impossible to meet the woman in Malawi. He threatened a lawsuit against the former deputy minister if he did not retract his statement, which also included that he seeded R10,000 to the General Overseer of the Enlightened Christian Gathering (ECG) church.
Rachel J cleared the air that the child she was carrying rightfully belonged to the minister. He was only losing his cool and trying to pin his frustration on someone because she ridiculed him by stating the "fact" that she was not his wife but only his partner.
Performing Miracles Alleged To Be Fake
Bushiri once revealed that only Jesus Christ could perform any miracle; he was only a middleman in the whole thing. He made the statement amid claims that his miracles were fake. The Major One, as his followers fondly call him, was said to have cured HIV/AIDS patients in the past, and he also raised a dead boy back to life, all claims that have been thought to be false.
He stated that if people claim the miracles he performed were fake, it simply means that they are attacking Jesus, who is the one doing the miracles.
The Prophet Has Been Drawn Into Several Financial Cases
More than a couple of times, the pastor has had to either deny or defend himself in some financial cases in which his name has been mentioned. In 2019, a man identified as Darlington Manyawu made an allegation claiming that the pastor owed him R450,000. He sent clothes to the Enlightened Christian Gathering Church pastor, and the man allegedly refused to pay him for the wears even though he had already started using them.
The prophet did not reply to the Hong-Kong-based businessman. However, the church's spokesperson insisted that the prophet had nothing to do with Darlington as the business was strictly between the businessman and the spokesman of the pastor, Maynard Manyowa. Darlington said it was hard for him to continue with his business because his money was not paid, and when he publicly complained and took the matter to the courts, he was threatened to either drop the case or risk being paid.
Another case against the supposed man of God dates back to 2017 when he was said to have asked his church members to invest in a business that promised to yield 50% returns for anyone that put in at least R100,000 within 30 working days. Many of his followers reportedly gave in the amount asked in cash, while others who did not have it in cash were given a bank account with details belonging to Rising Estates company, which, as claimed, belongs to some men close to Bushiri.
Years later, those who invested in the phoney business were still yet to get any returns, and their capital was never returned either. The company manager was arrested in 2020; he stated that he would plead not guilty to the charges of money laundering relating to the money sent in by Bushiri's church members as the monies were sent in without his knowledge on the orders of the pastor.
Shepherd Bushiri Is Currently Being Probed For Fraud
Beyond the controversies he has been involved in, Shepherd Bushiri and his wife, Mary Bushiri, are now enmeshed in a controversy that might lead to his fall if he is not careful. He was arrested by South Africa's Directorate for Priority Investigations (HAWKS) on February 1, 2020, on allegations of fraud and money laundering.
The Charismatic pastor and his wife were said to have committed the said crimes and the contravention of South Africa's Prevention of Organized Crime Act (POCA), right from 2015. Among some of the charges against him, he was alleged to have bought his 1984 Gulfstream aircraft with laundered money, as against his claim that he got the aircraft with his legitimate $1,250,000. They were also accused of being in the country illegally, having contravened the country's immigration laws. 
Although they were initially not granted bail following their arrest on the fears that they posed a flight risk, the couple mysteriously left the country back to Malawi in November 2020 after being released on R200,000 bail. The self-proclaimed Prophet and his wife cited fears for their safety as the reason for defying their bail condition. They claimed that their lives were under threat, and the South African police did not protect them. Hence, their tactical withdrawal from South Africa to Malawi was only meant to preserve their lives and nothing more.
They were again arrested in their home country, but it didn't take long before they were released after the arrest was termed illegal. There are now efforts to have them returned to South Africa to stand trial for the aforementioned crimes. Their extradition case is still being heard in Malawi, while he insists he wouldn't get a fair trial in South Africa.