Formally known as the National Zoological Garden of South Africa, the Pretoria Zoo has been in existence for more than a century. It was established in 1899 by J. W. B. Gunning, and today, it has emerged as one of the world's eight largest and highly rated zoos. It is situated on 85 hectares (210 acres) of land at 232 Boom Street in Pretoria, South Africa. As one of the best tourist attractions in Mzansi, the zoo has thousands of animals and attracts over 600,000 people per year. Its entrance fee is below R120, and many fun activities and events are held at the Pretoria Zoo. It is the national zoo and the biggest zoo in South Africa.
The facility, which became the National Zoological Garden in 1916, is a great outing spot for individuals, families, and school groups as it has the largest inland marine aquarium in SA and equally a reptile shed. Two bridges provide access over the Apies River that divides the zoo in half, and pathways laid out in Pretoria Zoo are about 6 kilometers. It was previously managed under the guidance of the South African National Research Foundation. Presently, the 85-hectares zoo is managed under the auspices of the South African National Biodiversity Institue (SANBI).
A Look at The Entrance Fee at Pretoria Zoo
With the South African National Biodiversity Institue effortlessly working to champion the sustainable use, conservation, and enjoyment of the wealthy biodiversity in the country for its citizens, the Pretoria Zoo is among the most highly ranked zoos on the planet. Over 9,000 animals in about 705 species call the National Zoological Garden home. As a result, people worldwide want to experience these animals first hand and get to learn about them. More than 600,000 people visit the wildlife park annually, and it is always open 7 days a week from 09h00 to 17h30 throughout the year.
Ticket sales start at 09h00 and end at 16h30. The cost of accessing all the sections of the animal park differs based on the age of the tourist. Thus, the entrance fee at Pretoria Zoo for the year 2021 are as follows;
Parking Fee (per vehicle) – R25
Student Groups (Monday – Wednesday) – R45
Student Groups (Thursday – Friday) – R65
Children (Between 2 years old and 15 years old) – R75
Adults (18 years and older ) – R110
Other Fees One Can Incur at The Pretoria Zoo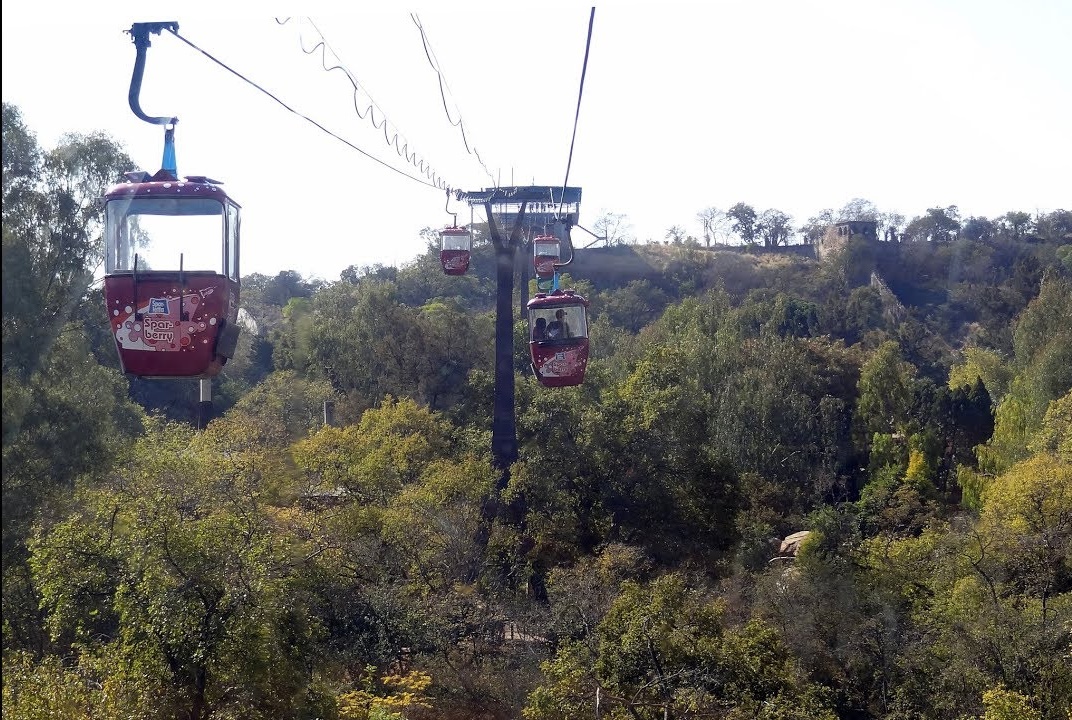 With pathways of 6 km mapped out in the zoo, services of golf carts are available for those that can't walk the distance. However, not all the exhibits in the animal park can be accessed by a golf cart. Cable cars are also available as they link the top of the hill with the zoo entrance. Tourists, therefore, pay for the services of these amenities, which add more fun to their touring exercise. The fees include:
4 seater golf cart for 2 hours ride – R200
6 seater golf cart for 1-hour ride – R150
4 seater golf cart for 1-hour ride – R100
Double seater pushcarts for children – R80 per day
Single seater pushcarts for children – R60 per day
Cableway return fee for adults – R35
A one way trip on the cableway for adults – R25
The cableway return fee for children – R25
A one way trip on the cableway for children – R20
Cableway fee for a school group – R20
Zoo Choo-Choo train ride – R5
The Zoo Location and Means of Transportation
The National Zoological Garden is easily accessible whether you board public transport or drive to the location. It is situated at 232 Boom Street, Pretoria, and requires five minutes drive from outside of Central Pretoria. The distance from the zoo to Pretoria University (also known as Tuks University) is 5.4 kilometers. At the Gautrain Pretoria Station, one can board the CBD inner P2 bus and alight at stop No. 7, which is the national zoo bus stop.
Getting to The Pretoria Zoo From Johannesburg
Riding a bus from Johannesburg to the Pretoria Zoo will take 1 hour 32 minutes, whereas it is a 43 minutes drive for a car or taxi. The road distance is 58.6 km, and the approximate fuel cost ranges from R88 – R131. Also, Gautrain operates a train that rides from Johannesburg to Pretoria in 39 minutes, and the ticket cost is between R58 and R146.
From Sandton to Pretoria Zoo
Getting to the Pretoria Zoo from Sandton by car or taxi will take 33 minutes, and the distance is 48.3 kilometers. The cost of boarding a taxi ranges from R510 to R655. If you are going by train, it will be a 37 minutes ride, and the cost is between R131 and R233.
The National Zoological Garden Houses Diverse Species of Animals 
The Pretoria Zoo houses more than 9000 animals in over 700 species. The ever-growing zoo promotes animal conservation and also protects endangered species. It boasts 4 species of invertebrates, 7 species of amphibians, 93 species of reptiles, 190 species of fish, 202 species of birds, and 209 species of mammals. Enclosures for lemurs, chimpanzees, and waterbirds proceed from the zoo entrance, where a walk-through aviary can also be spotted. Then on the western boundary lies the enclosures for monkeys and baboons.
A set of respective big enclosures for animals such as black rhinoceroses, South African cheetahs, giraffes, smaller carnivores, elephants, South Amerian mammals, king cheetahs, and Przewalski's horses are positioned at the center of the zoo. Also, at the center of the zoo where the African savannah waterhole is located lies breeding units for birds, and smaller enclosures for red pandas, marmosets and tamarins, kangaroos, and emus, pudus, small primates, ruffed lemurs, and owl aviaries.
Furthermore, six big enclosures are positioned against the northern hillside of the zoo. They include respective enclosures for Bengal tigers, Hartmann's mountain zebras, dholes, Nubian ibexes, lions, and Barbary sheep. A reptile park and Aquarium 1 and 2, which are accessed through a separate entrance, are located in the western section of the wildlife park.
List of Some of The animals Found at The Pretoria Zoo
Black and white ruffed lemur
African savannah elephant
American flamingo
Greater flamingo
African penguin
Komodo dragon
Burmese python
Hippopotamus
Cape vulture
Drill
Black-eared marmoset
East Coast rock lobster
Honeycomb moray eel
Linne's two-toed sloth
Common chimpanzee
White Rhinoceros
Common clownfish
Macklot's python
Leopard
Okapi
Emu
Western lowland gorilla
Grey-crowned crane
Giant Anteater
Green mamba
Lar gibbon
Scarlet ibis
Blue crane
Meerkat
Lion
South African fur seal
Hamadryas baboon
Common brown lemur
Natterer's piranha
African wild dog
Spotted hyena
Sichuan Takin
Patas monkey
Plains zebra
Giraffe
Tiger
Can You Have Picnic at The Wildlife Park?
The National Zoological Graden of South African has numerous spots for picnics as one can easily relax in the shade of trees. The picnic area is situated close to the Apies River, and braai facilities are made available in the area. More so, the zoo has two restaurants and four kiosks. Its cafeteria has a variety of takeaways. As part of the COVID-19 health measures, visitors who come for a picnic at Pretoria Zoo are advised to keep a distance of 1.5 meters between them and always wear their masks after eating or drinking. Also, the number of people to engage in a picnic has been reduced to less than 20 people.
Aside from picnics, children's birthday parties and weddings are also organized in the zoo by those who enjoy the wildlife scenery. The zoo officially offers superb venues for the aforementioned events. Please note that moving around the zoo with alcohol is prohibited, but it can be consumed at private gatherings like picnics and within the camping grounds.
Other Activities and Events Organised at The Pretoria Zoo and Their Fees
Besides touring the zoo during the day and enjoying the fresh air, one can also engage in other activities at night, reconnecting with nature. These activities include sunset safari, camping, rhino encounters, and Pretoria Zoo holiday courses.
Camping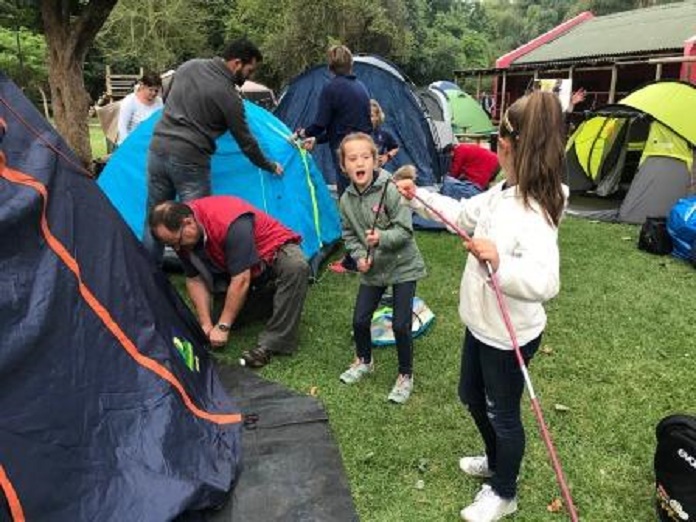 Camping at the national zoo takes place on Fridays and Saturdays from September 1st to March 31st. Those interested in camping are advised to come with tents, sleeping bags, food, drinks, mattresses, crockery, cutlery, and kettle for boiling water, as electricity is available in the facility. The zoo provides a venue with a table, bench, braai stands, and charcoal for camping. At the zoo entrance, you will meet your guide, who will take you to your venue. The fun part of camping is that the guide will take you on a one-hour walking safari, during which he will educate you on nature, animals, the environment, and ecology. Camping ends at 07h30 the next day.
Pretoria Zoo Camping Fees
School Groups – R95
Children – R110
Adults – R165
Sunset Safari
Here, one gets to experience almost the real African safari at the zoo. You will meet the guide at the entrance before 18h30, and he will take you on a one-hour walking safari during which you will see some animals settling down to sleep whereas the nocturnal animals kick off their activities. The guide will also tell you some intriguing facts about the animals, the environment, and ecology. Returning from the walk, braai fires will be made available for you to refresh and enjoy the rest of the evening before vacating the zoo by 23h30. The Sunset safaris are organized from September 1st to March 31st on Wednesdays, Fridays, and Saturdays.
The Fees For Sunset Safari at The Pretoria Zoo
School Groups – R75
Children – R95
Adults – R110
Rhino Encounters
To raise funds for the rhino conservation programme and management at the zoo, rhino encounters, which are still in the planning process, would soon be launched at the Pretoria Zoo. The adventurous experience will only be made available for adults (16 years and older). They will spend the night at the zoo and get to watch the rhinos and impalas that are only separated from visitors by a steel barrier.
Pretoria Zoo Holiday Course
At the National Zoological Garden, 4-day holiday courses take place for Grade 7-12 learners. The learners get educated on the animals' behaviors, adaptations, and conservation crises in the zoo. They also learn about nature conservations and research and equally have an interactive session with the zoo staff, including conservationists and veterinarians. The course, which is facilitated in English, holds for four days from 09h00 to 16h00. Students of the programme will be given a certificate and a T-shirt upon completion. The fee for the 4-days holiday course at Pretoria Zoo is R150 per learner.
Friend of The Zoo (FOTZ)
One can become a friend of the zoo by registering for the package, which costs R125 per year for an individual and R300 per annum for a family that consists of three children and two adults. Families with more than three kids can add them to the package by paying an extra R30 for each child annually. For being a Friend of the Zoo, there are strings of benefits attached to it. They include:
Reduced entrance fee; R40 per child (below 18 years) and R50 per adult when you show your FOTZ membership card.
Two free visits to the zoo.
Reduced fee for Pretoria Zoo monthly Fun Walk.
Participation in all Friend of the Zoo activities at the National Zoological Garden of South Africa.
Adoption of Animals at The Wildlife Park
For those who wish to get more adventurous with the zoo activities, they can adopt an animal at the Pretoria Zoo for a year and pay an adoption fee ranging from R40 – R1000, depending on the choice of animal and the additional benefits. By opting for the adoption package, one can become a parent to an animal without bringing it home but will be given a free ticket(s) to the zoo (depending on your adoption package) and a personalized certificate for adoption. You can get started by filling Adopt a Wild Child Form on the National Zoological Garden website.
Also, for those that would make donations of R900 and above, signposts bearing their names and that of their adopted animals will be erected close to the enclosure of the adopted animal. The categories for Pretoria Zoo's animal adoption are as follows:
R100 category – One zoo entry ticket and animals for adoption include piranhas, bearded dragons, pigs, owls, and axis deer.
R150 category – Two zoo entry tickets and animals for adoption include yellow anaconda, snouted cobra, vundu, springbuck, and red-billed hornbill.
R250 category – Three zoo entry tickets and animals for adoption include Caribbean flamingo, Cape eagle owls, African spoonbills, puff adder, and ringtail lemur.
R400 category – Four zoo entry tickets and animals for adoption include electric eel, African wildcat, red kangaroo, scarlet macaw, and scarlet ibis.
R700 category – Seven zoo entry tickets and animals for adoption include emu, red panda, South American fur seal, spotted hyena, and African penguins.
R1000 category – Nine zoo entry tickets and animals for adoption include lion, hippopotamus, leopard, giraffe, and cheetah.
R1200 category – Ten zoo entry tickets and animals for adoption include black rhino, chimpanzee, African elephant, Kodiak bear, and okapi.