It is easy to forget to top up your prepaid meter, especially when you are busy. Apart from insufficient credit on your card, however, there are other reasons your prepaid electricity meter may not work. Though most South Africans prefer using prepaid meters in their homes to postpaid meters, both have their advantages and disadvantages.
One of the challenges most inexperienced prepaid electricity meters users face is dealing with meter errors, including error 30 and understanding how the meter functions. This article covers how to resolve error codes on prepaid meters and other lesser-known facts.
What Is Prepaid Electricity Meter?
A prepaid electricity meter is a type of meter that requires a consumer to pay first for energy before using it. With this meter plan, the consumer would be delivered the exact kilowatts of energy he pays for.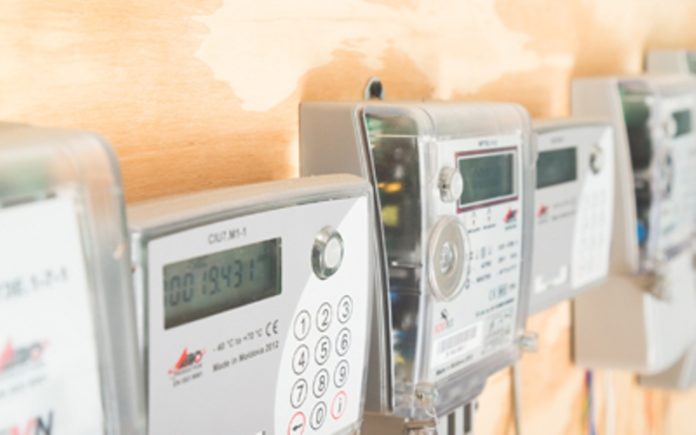 A typical prepaid meter comes with a prepaid card that collates an optimum reading of the consumer's payment to the energy utility. The prepaid electricity meter, also known as the pay-as-you-go meter, is usually installed in a house. 
Consumers top up their meter with credit bought online or shop. With this meter plan, you also know you will run out of energy, and you are totally in charge of your energy. Above all, you don't overpay when using the pay-as-you-go meter, and it reduces fraud and theft.
Types Of Available Prepaid Electricity Meter In South Africa
There are different prepaid meters out there for consumers to buy. However, after a thorough search, we couldn't find an official list of all the available prepaid meters being issued by Eskom. Eskom recently introduced the smart prepaid meter, an advanced digital electricity meter that documents when and how much electricity is consumed and deducts from the amount consumed from a prepaid balance loaded by the customer.
Nevertheless, several metering companies in the country offer meter services, including selling different types of prepaid meters. Some of the prepaid you can find around include: 
HEXING HXE 115 KP prepaid meters

CASH POWER 3 phase electricity prepaid meter

CONLOG BEC44PL (wired) prepaid meters

CONLOG BEC Nano prepaid meters

CONLOG BEC23 PLT prepaid meters

CONLOG BEC44 wireless prepaid meters

CASH POWER Gemlite prepaid meter

CONLOG BEC 62 3 Phase wireless prepaid mete

CASH POWERED Sabre prepaid meters

CASH POWER Power rail (wired) prepaid meter

CASH POWERED Gemini Split (wired) prepaid meters

CONLOG BEC33 HC Prepaid meters
Possible Reasons Your Prepaid Meter Is Not Working
There could be several reasons your prepaid meter is not working. The most important thing is to find out what the exact problem is and then get to sort it out. If for any reason the problem entails visiting the office, you can do so, but if it is something you can rectify by yourself, you can still go ahead and fix it.
Some of the reasons your meter is not working include:
One of the amazing benefits prepaid meter users enjoy is buying credit of any amount they want and then deciding how to use the credit. Bt then, if you do not credit your meter, it will not work until you top up.
If your meter develops a fault, it will not work unless you fix it. How to know that your meter needs attention include when it shows an error message and when the electricity meter is leaking. One of the ways you can try out to find out why your meter is not working is by unplugging the keypad and plugging it into a different power outlet socket closer to the main distribution board.
The next thing you need to do is unplug all the appliances close the keypad and then systematically disconnect other household appliances plugged in. Just switch on and see if any one of them is the cause of the problem.
Some Of The Major Issues A Prepaid Meter Can Develop And How To Solve Them
Your prepaid meter can develop a fault at any time. However, the good news is that there are things you can do to get the faults sorted out. Let's look at some of them.  
Prepaid meter-monitor-blank
When this issue occurs, you will notice that the screen of your prepaid meter will be blank, and electricity will be out too. Generally, this occurs as a result of power alteration. Simply contact your local distributor when you notice this.
Prepaid meter-monitor-blank also occurs when the meter goes blank with no alteration in power and electricity stability. The problem might be a result of the wrong connection. 
Trouble Recharging Prepaid Meter
If you have a problem recharging your prepaid meter, simply take the following steps to rectify it.
If your prepaid meter uses a card, take it out, wipe it gently and neatly using a clean, dry cloth, and insert it again. It sorts out the issues most times.

You might have a problem recharging your prepaid meter due to a faulty connection between the customer interface unit(CIU) and the prepaid electricity meter. If this is the problem,  find out if you can access your meter number. If not, switch off all gadgets and try loading the token again.

Try to buy another token and try it out if you used the wrong token. It works most times.

This problem also occurs due to improper meter commission or activation. When this happens and cannot be properly sorted, contact your local distributor. 
If, after trying these steps, your meter did not still work, then know it's faulty.
Prepaid Electricity Meter Reads too Fast
When this occurs, it is likely that your meter has been compromised, and someone is sharing your power units without your consent. Hence, your electricity connection has been altered.
To solve the problem of your meter reading fast, you might need to check the voltage of your appliances. Change them or replace them with voltage-friendly appliances to solve this problem.
Tamper mode effect
This is a situation where a prepaid meter is on but cannot supply power to one's premises. And it can happen as a result of the following: 
Wrong connection

Usage of worn-out wires

Following an attempt to alter the meter function

Faulty meter

Technical issues
Talk to your local distributor to get it sorted out.
What Does It Mean For A Prepaid Meter To Be Blocked?
There are several reasons a prepaid meter can be blocked. A prepaid meter can be blocked when the municipality prevents one's meter from making a prepaid purchase. Until the block is lifted, such a consumer cannot use his meter.
Most meters are blocked primarily due to credit controls such as unpaid arrears or the amount paid is less than the required power.
Once you see messages such as Generic Error, see Mess1content for details, Customer blocked, Meter not active (1003) -07/07/07065176419, and Account in arrears(214), it's a pointer that the municipality has blocked your meter. 
How To Resolve Blocked Prepaid Meter
Some of the ways to solve this problem include:
Try buying another token
Settle your arrears
However, if you cannot pull through, you can contact your municipality for technical help or call the customer care line after settling all debts.
List Of All Meter Error Codes And How To Solve Them
Not everyone understands prepaid electricity meter codes; that's why many people struggle to deal with them. There are several error codes that show up on people's meters from time to time, and some appear in graphical representation.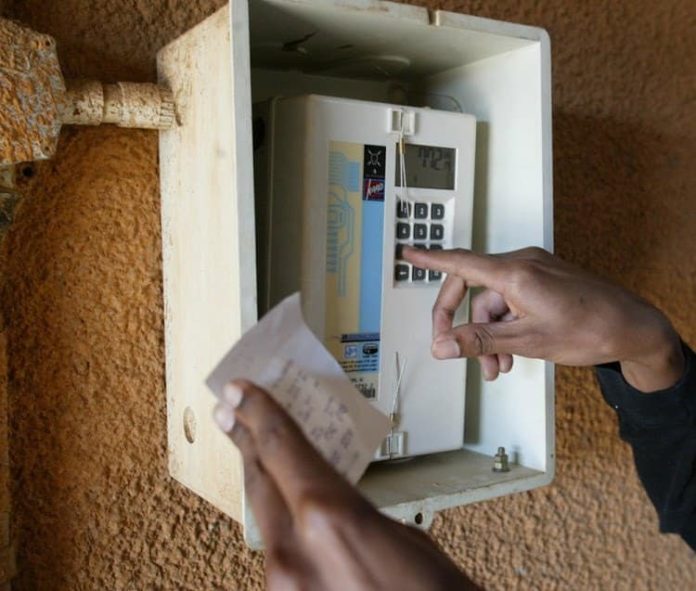 Apart from the error 30 code, here are other meter codes. 
This simply means duplication error. It denotes that your token has been used already and, as such, is invalid.
What to do: 
1. Purchase another token either from a vendor or online
This error implies that the meter user has typed in incorrect token digits.
What to do: 
Do not be in haste. Carefully type in your 20 digits and confirm you are on track.

Click on the OK button on your meter. 

Once it is correct, it gives off a smiley face, and you will also receive a confirmation message.

If it is not successful, you will see a sad face that represents an incorrect token. At this point, countercheck and punch in again.
Amongst other error codes, error 30 is the most significant error code among prepaid users in South Africa. Once the error 30 code pops up, know that your meter has a technical problem.
What to do:
Switch off your meter

Switch off your main switch 

Allow the meter to be like that for some minutes

Then switch them on again and enter your tokens again

If the error persists, please reach out to a technician from your municipality.