Pravin Gordhan (born 12th of April 1949) is a South African politician and anti-apartheid activist best known for his economic and financial expertise. Pravin Gordhan is believed to have a net worth of $30 million.
Pravin Gordhan is one of the widely respected individuals in South Africa. The political icon has held several offices in the country for which he has become popular. He is a member of the African National Congress (ANC) party and was a two-times finance minister of South Africa. He has previously served as the minister of Cooperative Governance and Traditional Affairs from 2014 to 2015. And currently, he is the country's Minister of Public Enterprises.
Summary of Pravin Gordhan's Biography
Full name: Pravin Jamnadas Gordhan
Gender: Male
Date of birth: 12th of April 1949
Birthplace: Durban, South Africa
Pravin Gordhan's Age: 74 years old
Ethnicity: African
Nationality: South African
Zodiac Sign: Aries
Sexual Orientation: Straight
Marital Status: Married
Pravin Gordhan's Wife: Vanitha Raju (m. 1990)
Pravin Gordhan's Children: 2
Education: The University of KwaZulu-Natal (College of Law and Management Studies)
Famous for: His economic and financial expertise
Pravin Gordhan's Instagram: pravingordhan
Twitter: @pravingordhan
Who is Pravin Gordhan?
Pravin (Jamnadas) Gordhan was born on the 12th of April 1949 in Durban. And like his star sign, Aries, Pravin has had great opportunities to handle tasks to the best of his abilities. There is little or no information available with regards to his childhood and his parents. It is already known that he grew up in Durban. He is well-educated; though there are not many details regarding his basic education. However, we do know that he graduated from Sastri College in 1967, after which he went on to bag a bachelor's degree in Pharmacy from the University of Durban, Westville in 1973.
In recent times, Pravin has received a number of honorary degrees from different South African Universities. Some of these include an Honorary Doctor of Commerce from the University of South Africa (May 2007); Doctor of Law from the University of Cape Town (June 2007); and Doctor of Technology from the Central University of Technology (March 2009).
His Political Career
In 1971, before his admission into the University of Durban-Westville, where he was to graduate with a Bachelor of Pharmacy degree, Gordhan joined the members of the Natal Indian Congress (NIC) and in 1974, a year after his graduation, he was elected to its executive council.
Within these periods, the natural-born leader got himself deeply involved in grassroots activities and had joined the South African Liberation Party, the ANC and the country's  Communist Party (SACP). Gordhan was detained by the apartheid government on three occasions. First off, in 1981, he was put in detention for his political activities and was released in the following year. Later that year (1982), he volunteered to work for the NIC's anti-tricameral parliament campaign and was also arrested with other leaders of the NIC, just one week before the elections.
Not only was Gordhan a renowned activist as a youth, he was also actively involved in the country's political system long before the country's official independence in 1994. In 1986, he was forced to go underground and remain in hiding for four years until his arrest in 1990. At the time, he was named as a key figure in the ANC underground network, Operation Vula. However, a year later, he was granted indemnity.
When he got out, Pravin served as the chairman of the Convention for a Democratic South Africa from 1991 to 1994. He was also the co-chairperson of the Transitional Executive Council that helped prepare the country for its first non-racial election in April 1994. Pravin was also elected into parliament, where he served from 1994 to 1998. While there, he spearheaded the parliamentary committee, which focused on the implementation of the new constitution and the transformation of local government in the post-apartheid.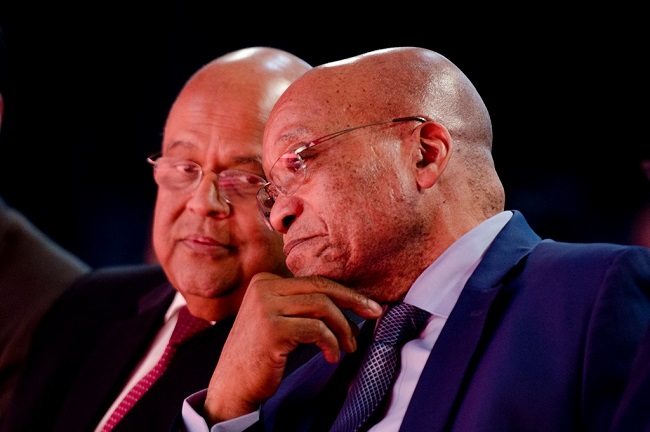 During President Jacob Zuma's administration, Pravin Gordhan was appointed South Africa's Finance Minister in 2009. He took over the office from Trevor Manuel and was in office for five years, ending in 2014. From there, he went on to become the Minister of Cooperative Governance and Traditional Affairs, later in the same year. However, he was returned to the ministry of finance in December 2015.
After his second stint which lasted until 2017, when he was succeeded by Malusi Gigaba. Following the inception of the administration, President Cyril Ramaphosa appointed Pravin as the Minister of Public Enterprises in 2018. His portfolio extends to overseeing state-owned enterprises such as SAA, Denel, and Eskom, among others.
Pravin Gordhan's Family
Although there is no much information regarding Gordhan's parents, the South African politician has gone on to build his own family. He got hitched to his long term sweetheart,  Vanitha Raju. The couple got hitched in the year 1990 and together they have two children, one of whom is his daughter Anisha Gordhan.
What is Pravin Gordhan's Net Worth?
Pravin Gordhan's net worth is not yet revealed but according to a document released by the SA Parliament's ethics committee, he holds top shares in a wild range of the biggest JSE-listed companies. His portfolio of shares, according to the document, spans from major banks, breweries, mines, real estate investment trusts to retailers, telecommunications, and transport services. Among the big names listed include MTN, Pick n Pay, Steinhoff, Growth Point, Naspers, Tiger Brands, and Aspen.
His many shears in many South African companies have somehow raised controversies as many accuse him of kicking against monopoly or oligopoly positions whilst holding good business interests in these companies. Also included in the document are disclosed gifts worth R3000, which Gordhan received from Nestle, the embassy of Palestine, Iran and businessman Koos Bekker, and his family.