Poverty in South Africa is obvious. A greater portion of South African citizens doesn't have to be reminded that they are not rich. We know we are poor and just have to look around to see we are not suffering alone, the shit is everywhere.
But then, Statistics South Africa (Stats SA) has to do its job. In part, the job has to do with finding out exactly how poor we are.
In one of its latest tasks, Stats SA looked into poverty trends in South Africa. The focus was to examine absolute poverty in the country from 2006 through 2011 and 2015.
The findings of the study are depressing. They almost proclaimed that poverty in South Africa is as bad as it has never been since the democratic dispensation. The following are facts culled from the study, they will leave you sad and gloomy. 
Read Also – 10 Facts About The World's Richest Persons You Don't Know
Five (5) Painful Facts About Poverty In South Africa
1. Over 30.4 Million South Africans Are Living In Poverty
Irrespective of the fact that there is a general decline in poverty between 2006 and 2011, Poverty in South Africa soared in 2015.
It is said that more than one out of every two South Africans were poor in 2015. This was discovered when Stats SA applied the upper-bound poverty line (UBPL) – R992 per person per month in 2015 prices.
Stats SA observed that poverty headcount increased to 55.5% from a series low of 53.2% in 2011. This tantamounted to over 30.4 million South Africans living in poverty in 2015.
While Stats SA noted that the recent increase in poverty headcount is unfortunate, it added this:
"…We are still better off compared to the country's poverty situation from a decade earlier when it was estimated that two out of every three people (66,6% or roughly 31,6 million people) were living below the UBPL in 2006." 
2. 13.8 Million South Africans Are Food Poor
The 2008 global financial crisis was less apparent when Stats SA measured poverty using the UBPL. It was uncovered that the crisis was tough on South Africa's most deprived when poverty was measured across the Food Poverty Line (FPL) – R441 per person per month in 2015 prices.
With the FPL, the number of people living in extreme poverty was estimated. While the number increased between 2006 and 2009, it dropped in 2011 and again, climbed in 2015.
It was in all, approximated that 13.8 million South Africans were living below the FPL in 2015. The figure was at its peak in 2009 – 16.7million.
"At the peak in 2009, roughly one in three people were food poor, with that proportion decreasing to one in four by 2015 (slightly lower than 2006 levels, but still higher than the one in five experienced in 2011)," Stats SA buttressed and added:
"The rapid movements upwards and downwards in the number of food-poor people illustrates the importance of food security programmes and policies, especially when the country comes under increased pressure from climate change and water shortages."
Check Out – 
3. South Africa Has Lost Ground In The War Against Poverty
True, the country was making progress in reducing poverty between 2006 and 2011. Those who were poor were slowly improving their financial position and moving closer to graduating out of poverty.
However, levels of poverty in South Africa have been increasing since 2011. Between 2011 and 2015, more South Africans became poor. And, those who were already poor, got poorer.
According to Stats SA, the increase simply means that the country has lost ground in the war against poverty. To turn things around, poverty must now be reduced at a faster rate than previously planned.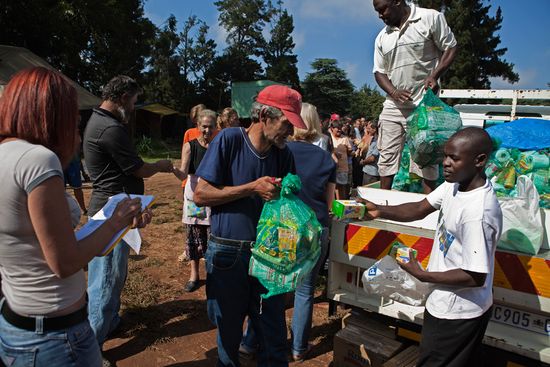 The deterioration has been blamed on rough economic conditions driven by a combination of international and domestic factors.
Some of the factors identified are; low and anaemic economic growth, continuing high unemployment levels, low commodity prices, higher consumer prices – especially for energy and food -, lower investment levels, greater household dependency on credit, and policy uncertainty.
Stats SA indicated that the factors above between 2011 and 2015, "has seen the financial health of South African households decline under the weight of (the) economic pressures and, in turn, pulled more households and individuals down into poverty."
4. Eastern Cape And Limpopo Are The Poorest Provinces
According to Stats SA, Eastern Cape and Limpopo have been among the poorest provinces since 2001.
Nevertheless, it was particularized that Eastern Cape has experienced a notable (17.5%) drop in multidimensional poverty. Despite that, the province with 12.7% of its households classified as multidimensionally poor, remained the poorest province in 2016.
As the second poorest province of South Africa, Limpopo in 2016, had 11.5% multidimensionally poor households.
It is said that KwaZulu-Natal was the second poorest province in 2001 through 2011 until it was pushed out from the position by Limpopo in 2016. Poverty in the province reduced from 22.3% in 2001 to 7.7% in 2016.
"On the other hand, Western Cape and Gauteng experienced the lowest levels of poverty over the 15 years. These provinces are considered to be the economic hubs of the country and thus, have wealthier populations and more job opportunities.
"The Western Cape only had 2.7% multidimensionally poor households in 2016 (down from 6.7% in 2001), while Gauteng had 4.6% in 2016 (down from 10.5% in 2001)", stated Stats SA.
See Also – 6 Lifestyle Changes To Save You Money
5. 93% Of Poor South Africans Are Blacks
There is still a significant disparity in poverty levels between population groups in the country. And, blacks have an overwhelming share of the poverty in South Africa.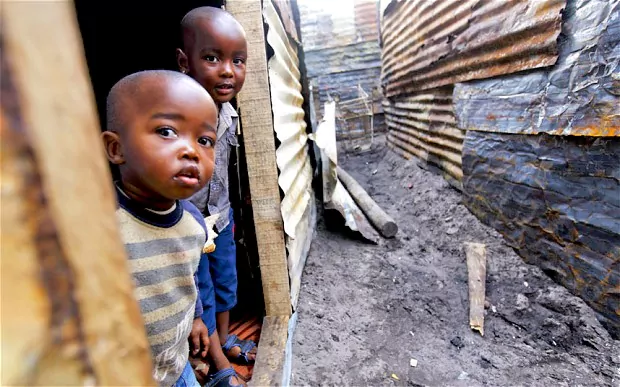 As found, blacks represent more than nine out of every ten individuals living below the UBPL.
Stats SA approximated that 91.5 percent of poor persons in South Africa were blacks in 2006. The percentage climbed to 92.5 in 2009 and soared to 93.3 in 2011.
"In 2015, the share decreased very slightly to 93.0%. But, this was still higher than the share experienced in 2006 and 2009," added Stats SA.
For further facts on poverty in South Africa, see here.