Armed with both excitement and adventure, Durban is easily one of the most popular South African cities.
Attracting visitors and tourists from every walk of life, there's always an exciting number of places to visit in Durban. Its beautiful beaches, inviting weather, astounding entertainment, lively culture, blue seas and a historically-rich background makes Durban one of the most visited spots in the world today.
Durban's weather makes it all the more inviting. Having an average of 320 days of sunshine a year, there's never a bad time to visit. However, the best time to visit is said to be between spring and Autumn. The warm summer, dry winters and balmy breezes make touring all the wonderful places in Durban much more fun.
Below is a list of just some of the amazing places you can visit while you're in Durban.
uShaka Marine World
This famous theme park is divided into five sections: uShaka Wet 'n Wild, uShaka Sea World, uShaka Beach, uShaka Kids World and uShaka Village Walk.
Located on the strip of land between the harbor and the beachfront, the marine park which opened on the 30th of April in 2004 has become one of the main attractions of 'Golden Mile' in Durban. The uShaka Sea World, which is currently the fifth largest Aquarium in the world, no doubt promises an extravagance of fun and excitement.
The Ushaka village Walk is designed to look like an African village; it includes numerous shops, cafes and multiple restaurants and will give you the ultimate experience of the African village.
Suncoast Casino And Entertainment World
Also located on Durban's Golden Mile, this hotel and casino which opened on the 12th of September, 2000 has become one of Durban's first-rate tourist attractions. Suncoast, which is owned by Tsogo Sun, currently houses South Africa's largest casino complex.
Suncoast also offers a wide variety of shows, a rich & diverse atmosphere and a flurry of activities which caters to everyone. Comprising of its own semi-private beach, cinemas and a beach bar – No wonder people can't get enough of it.
Gateway Theatre of Shopping
Gateway Theatre of Shopping which has been hailed as the 'ultimate fashion, entertainment and dining destination' is located in the North of Durban. It is frequently called the driving force behind the multiple developments in the vicinity; with over 70 stores, 400 stores and a seemingly unlimited stream of fun activities – it is understandable why.
The shopping center is currently the largest mall in Africa and is among the top 50 malls in the world. Having almost all of South Africa's major stores and most major international stores, visitors will always have a plethora of choices.
Read Also: 10 Astonishing Tourist Attractions You Should Check Out In Durban
With two 3D cinemas, 18 movie theatres and an arcade, Gateway promises a world of entertainment. A car park for 12,000 vehicles, a playhouse, a skate park designed by the famous skater, Tony Hawk himself, also adds to the fun.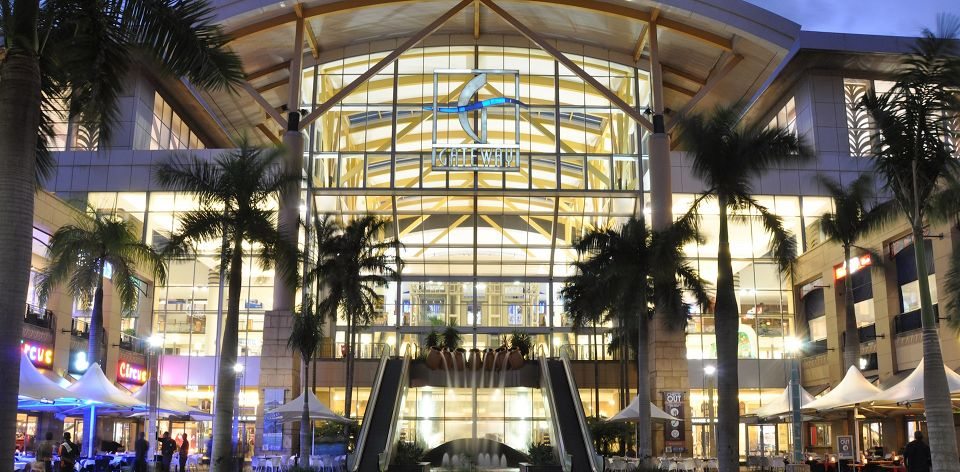 Adding a car wash, the highest fountain in Africa, 6 Nouveau Cinemas, a gym, a bowling alley, a science theme park, a helipad and more than ninety restaurants – you will be surprised to hear that these are still not all the services Gateway provides.
Of all the places to visit in Durban, Gateway is one place you should not miss. Out of curiosity alone, who wouldn't want to visit here?
Durban International Film Festival
This annual film festival is known to attract movie directors, producers, actors, actresses and celebrities from countries all over the world. This festival aims to showcase not only the best of South African entertainment but that of Africa as a whole.
Roma Revolving Restaurant
Designed to operate as basically a large turntable, the building remains static while the patrons in the restaurant are conveyed on the rotating floor. This permits the diners to enjoy a unique, bird's eye view of the city without having to leave their seats.
Known for its exclusivity, its delectable menu and astounding view – it is quite easy to understand why Roma Revolving Restaurant is still as relevant today as it was in February 1973, when it opened.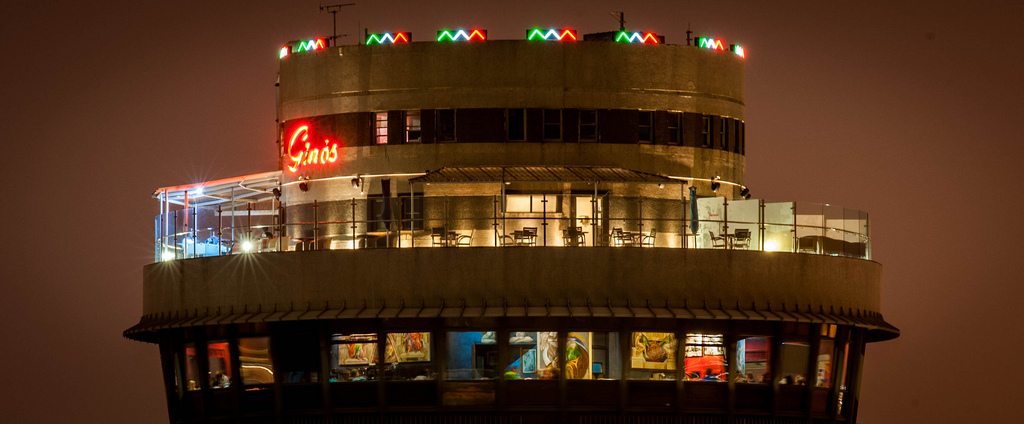 Not only does Roma excite your taste buds, it also caters to you as a person. Very few restaurants in the entire world can offer the unique experience which Roma does and it would be a shame to miss out on a once-in-a-lifetime opportunity such as this.
Afro's Chicken
Afro's chicken is worth a shot if you're looking for a good place in Durban to have a good meal. Boasting a commendable menu and affordable prices, this chic takeaway restaurant is what you're looking for if you want to have a delicious meal on the go.

The fun doesn't end here, however. Durban will always remain a city that has over a thousand things to offer and over a million places to visit.
The Wave House, Durban Botanical Garden, KZN SA Gallery, North Beach, Mitchell Zoo park, Wilson's Wharf, Umengi River Bird Park, The Golden Mile, The Morning Trade Market, KwaMuhle Museum, Little Gujarat and House of Curries deserve honorary mentions as well.
These not only add to the list of exciting places to visit in Durban, they also showcases a slice of Durban's diverse culture which has something for everyone.