It was a shocking experience for the fashion world when iconic designer Gianni Versace was gunned down in front of his estate in July 1997.
Versace was assassinated by a gun-wielding serial killer Andrew Cunanan who also murdered some other personalities. Subsequently, the shocking assassination of the renowned fashion designer gets to be recreated for the American Crime Story series.
Read Also: Tea, Talk & Tissues: Sfiso Ncwane's Widow Gets Her Own TV Talk Show

Filming for Versace: American Crime Story is underway on location at the same Miami Beach mansion where Versace was shot.
On set of the anthological series, Edgar Ramirez completely transformed into Gianni Versace for the role. Edgar stars as the season's ceremonial character and his resemblance to Versace is very striking. Ricky Martin will star as Versace's longtime partner Antonio D'Amico.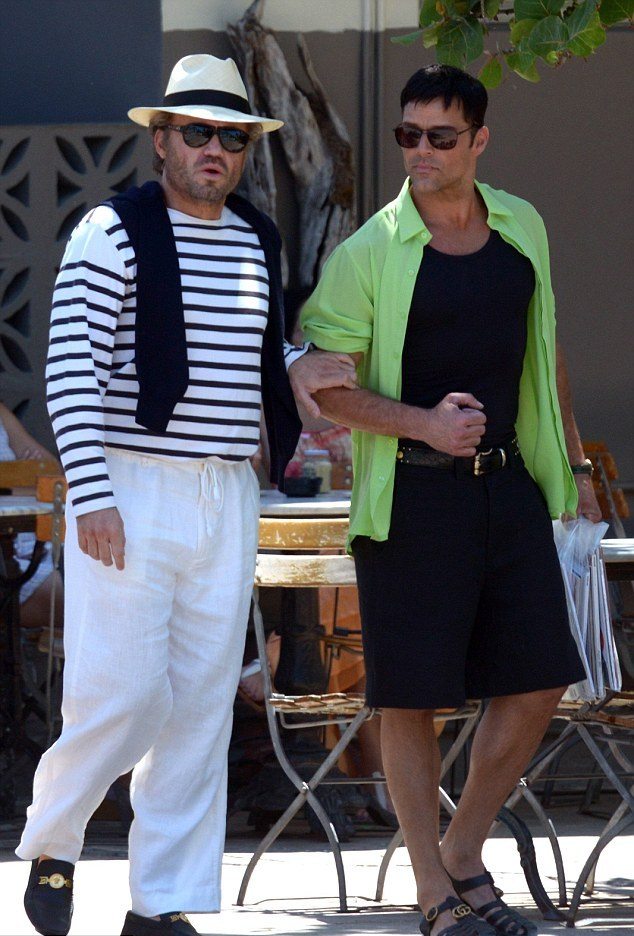 In a disturbing scene, actor Darren Criss was pictured on Tuesday, wielding a gun as the serial killer Andrew Cunanan. The picture shows the moment he gunned down the fashion icon. The scene was recreated on the actual steps of the mansion where the lifeless body of Versace was found 20 years ago.
Other cast members include Penelope Cruz who will play Versace's sister Donatella Versace and Max Greenfield whose role has not been revealed yet.
The 10-episode season of the series will perhaps, track the three-month killing spree leading up to Versace's murder on the steps of his home. conclude with Cunanan's suicide in July 1997.
Subsequently, it is expected to conclude with Cunanan's suicide in Miami in July 1997, eight days after murdering Versace.
Read Also: TV Personality Ntando Duma On Losing Her Virginity And Getting Pregnant

Cunanan reportedly shot himself in the right temple in the upstairs bedroom of a Miami houseboat. He used the same gun he used in killing some of his victims including Versace.
Warning: graphic content. Here are some of the behind the scene photos;