Penny Sparrow was a white South African female who worked as a real-estate agent in the coastal province of KwaZulu-Natal. Before her death, She became infamous in the country after she referred to black South African beach-goers as monkeys on a Facebook post on New Year's day, 2016.
Penny Sparrow's Racist Comment
Penny Sparrow took to Facebook to share her frustration on the state of the beach in Durban after the holiday. Beach-goers, said to be specifically Blacks in general; both South African blacks and from elsewhere, had horribly littered the coastline, making it a huge discomfort to other people, but most especially the environment.
Here is what she wrote in her Facebook post:
"These monkeys that are allowed to be released on New Year's eve and New Year's day on to public beaches, towns etc obviously have no education what so ever so to allow them loose is inviting huge dirt and troubles and discomfort to others. I'm sorry to say that I was amongst the revellers and all I saw were black on black skins what a shame. I do know some wonderful and thoughtful black people. This lot of monkeys just don't want to even try. But think they can voice opinions and get their way of dear," read the first part of her post.
She went on to add that "from now on, I shall address the blacks of South Africa as monkeys as I see the cute little wild monkeys do the same, pick and drop litter."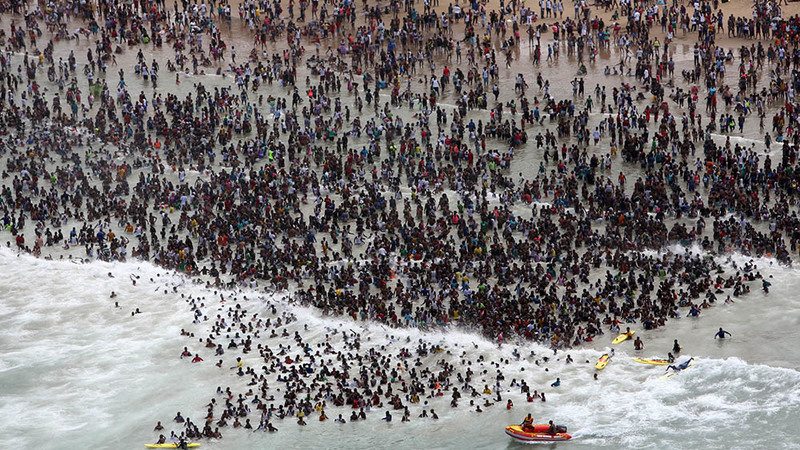 Her thoughts, almost soon after she posted it, went viral as other users of the social media platform called her and her comments, racist. It was pointed out to her that Black People should never be described as monkeys. Some others, however, came to her defense citing her right to freedom of speech.
The conversation became tense most especially as the injury of racial segregation, created through a system of apartheid from 1948 up until 1994, remains fresh in the minds of the people of Africa's southernmost country. Ms. Sparrow ended up deleting the post and apologizing, saying she did "not mean it personally". That apology and redress was late as the authorities had gotten involved with the case.
Conviction And Fine
The African National Congress filed and followed up with the case against Penny Sparrow. She was eventually convicted in the Scottburgh Magistrate's court in the town of Umzinto after she pleaded guilty to the charge of crimen injuria which is the unlawful or unintentional impairing of the dignity or privacy of another person.
Magistrate Vincent Hlatshway gave Sparrow a 5,000 rand (about $344) fine as well as a suspended two-year prison sentence. She was also ordered to make a public apology for her statements over the same platform which she used to have aired her previous views.
Read Also: Blacks Are illiterates, Unemployed, And Dying Because of Whites – Malema
Life After Conviction: How Penny Sparrow Was Affected
Penny Sparrow, who was also fined R150,000 by the Equality Court for her social media statement, said during an interview with a Magazine after her court case was completed that the case has taken a toll on her life. She started off by reiterating that she is not a racist, before saying that her punishment was too harsh and the repercussion of the whole event had landed heavily on her health.
She said she was disappointed that her daughter's request for a postponement was dismissed, adding that she was not in KwaZulu-Natal when the matter was heard.
Ms. Sparrow further told the Magazine what she thought about the ruling, defending her statement by explaining what exactly she meant by likening black people to monkeys.
"The white way is to say to our children, 'you little monkey'. We don't have hate speech for our children. We love our children. Even my animals, if they're naughty and pull things out of the dustbin I also say, 'you naughty little monkeys'."
Sparrow goes on to say she is "truly sorry" and never meant to insult anyone with her comments.
"I'm very ill with this, it goes right up and they can't get it right because there's so much stress because I've been accused of something I'm not."
Following the incident, Penny Sparrow became jobless, left her home on the south coast after receiving various death threats, and lived with friends. In 2019, just about 3 years after the racist comment, she died of colon cancer.