The Public Driver's Permit (PDP) is a professional driver's license for every commercial driver who transports goods or passengers as a means of income in South Africa must-have. This does not replace the regular driver's license as both are required to operate as commercial drivers in the country. Thankfully, applying for a PDP has become less difficult stressful, as you can apply for your PDP online. If you wish to know how to apply for PDP online, as well as everything you need to know about PDP requirements, age limits, and cost of application, keep reading.
What Is PDP License And Why Should I Have It?
After procuring the standard driver's license, it is important to know that, that alone does not qualify you to hit the road for any commercial purpose that involves the transportation of goods and passengers.
To meet the demands of the legal framework, it is very important for you to also obtain a professional driver's permit, particularly the Public Driver's Permit. This driving permit qualifies you and your vehicle to transport passengers and goods as a business venture and for profit.
What Are The Requirements For Applying For A Professional Driving Permit (PDP)?
Before applying for a PDP, you should ensure that you have all the required documents. This is important to make your application process easier and straightforward. The requirements for applying for a PDP – temporal or permanent – include the following:
A valid driver's license for the type of vehicle you intend to use for commercial purposes.
For those who intend to carry dangerous goods, you must have approvals from a training body.
You must have a clean driving history; that is, your driver's license should never have been suspended.
A medical certification to show that you are medically fit and healthy.
You must have no criminal record in the space of five years, like driving under the influence of alcohol or any substance.
You must never have been convicted for any criminal offense or even required to pay an admission-of-guilt fine.
What Is The Age Limit For PDP Application?
The age limit for applying for a PDP differs depending on what you will be transporting, but in general, you cannot apply for a PDP until you get to the age of 18. Here is a breakdown of the age limit depending on what is being transported:
PDP for transporting dangerous goods vehicle: You must be at least 25 years or older.
PDP for passengers vehicle: 21 years old or older.
For a goods vehicle: You must be 18 years or above.
What Types Of Vehicles Requires A PDP License?
A good question to ask is what type of vehicles need a PDP license? If you intend to drive for commercial purposes, you should have a careful look at the car categories that require you to apply for a Professional Driving Permit. These categories include:
Vehicles used to transport humans in exchange for money
Vehicles used to carry dangerous goods like fuel tankers.
Any Vehicle that has the capacity to carry up to 12 passengers, plus the driver.
A minibus, capable of carrying 12 or more people, including the driver or mini bus weighing up to 3,500 kg.
A goods vehicle that has a gross mass above 3,500 kg.
Vehicles that have an operating license.
A breakdown bus or vehicle.
Light vehicles like taxis are used for carrying passengers in exchange for payment.
Some Commercial Vehicles That Are Excepted From PDP License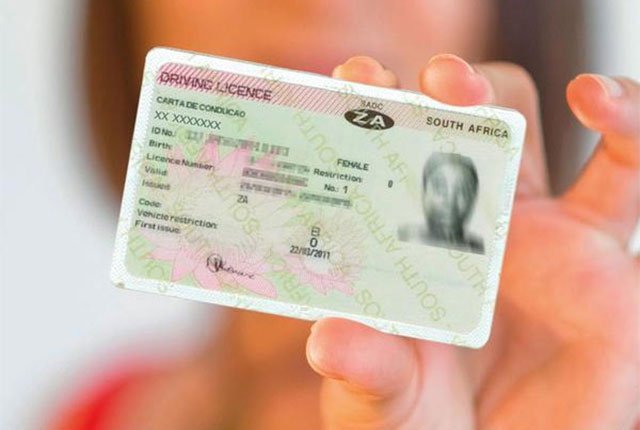 Some exemptions to PDP license include:
Tractors
Firefighters
Hearses
A driver who is still a learner should be supervised by a PDP holder, a traffic officer, or a vehicle examiner.
To Apply, You Need A PDP Application Form
Applying for a PDP requires visiting the nearest Driving License Testing Centre (DLTC), where you will be required to fill an application form. Before starting your application process, it is paramount that you have the following documents and take them along with you to DLTC:
Police clearance certificate and criminal record
Valid driver's license
Passport photograph
National identification card
Medical certificate that is not older than two months.
Here is a detailed guide for arranging your documents for completing the process:
Valid identity document: South African passport or valid driver's license will suffice.
A valid driver's license that has the same code as the vehicle you are applying for a PDP for.
PDP medical certificate that is not older than two months.
Proof of address: This can be your residential address. If your name is not on the utility bill, you will have to get an affidavit that shows the person whose name is on the bill acknowledges that you live there. If you live in an informal location, you can also get a letter from your ward councilor with a stamp and date.
An additional license: This can be a professional driving permit or public driving permit.
Training certificate (in cases where it is required).
Identical black and white passport photographs (you will have to confirm the number needed from DLTC).
Pay the required fee.
Immediately your payment is confirmed, you will be required to go to a police station to get a conviction report.
The application form you will be required to fill should be titled Application for Professional Driving Permit (PD1).
Please note that after completing the process, if you fail to go back for the license within 120 days, it will be destroyed.
PDP Online Application Procedure
Gauteng and Eastern Cape residents can now book for PDP online, and thankfully, the process is very simple. All you need to do is visit online.natis.gov.za and follow the required process.
PDP Renewal
Renewing your PDP license is just the same process as getting your license. You will have to follow the same procedures above.
PDP Temporary License
Applying for a PDP temporary license requires the same procedure as applying for the regular PDP License, so all you need to do is follow the same procedure above.
Frequently Asked Questions About PDP
Here are answers to some of the questions you may have.
How Much Does a PDP Application Cost?
PDP application may differ from office to office, so to get the appropriate amount, you may have to pay, visit the closest DLTC office.
How Long Is A PDP License Valid For?
A PDP license is only valid for two years, that is 24 months. The expiration date is usually imprinted on the card.
How Do I Renew My PDP License?
Renewing your PDP license is just the same process as getting your license. You will have to follow the same procedures above.
How Long Does It Take To Get A PDP License?
After applying for a PDP license, it takes up to 12 weeks for the permit to be ready.